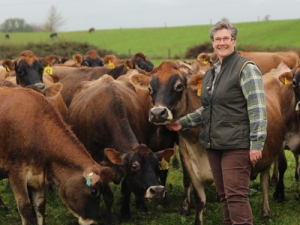 Alison Gibb has become the first female president of Jersey New Zealand in its 114 year history.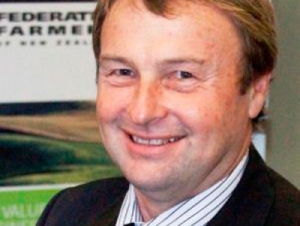 Federated Farmers is on board with challenges laid down by Parliamentary Commissioner for the Environment.
Federated Farmers has unveiled six winners in its inaugural National Conference Awards.
Feds president Dr William Rolleston gave an address to the Federated Farmers National Council this morning. Here's what he said.
Trade Minister Todd McClay says he is seeking meetings with trade ministers from the United Kingdom (UK) and the European…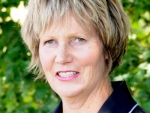 Alliance Group is to repeat its successful Women's Workshop initiative with events in Christchurch, Nelson and Palmerston North next month.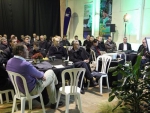 National Horticultural Field Day organisers are expecting to put the 'sold out' signs up for next Friday's event.
Applications close this week for a $3000 education scholarship for health professionals with an interest in the rural sector.
New Zealand's world leading apple industry is putting a call out to school leavers and graduates across the country to…
Auckland farmers Richard and Dianne Kidd are the National Winners of the 2016 Ballance Farm Environment Awards.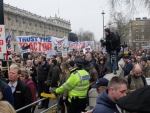 At least 2000 farmers marched in London last month to pressure the Government to do more to address Britain's agricultural crisis.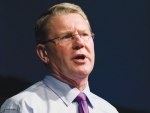 Leaving the European Union would put the UK's access to vital farm subsidies and free market trade at risk, prominent British farm leaders are warning.
New Zealand First says Italy and Hungary are breaking European ranks over Russian sanctions.
Opposition to the Australian Federal Government's proposed 'backpacker tax' is garnering support.
Exploring how agricultural biotechnologies can benefit small-holder farmers particularly in developing countries will be the subject of an international symposium next month.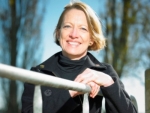 Bigger is not always better, but it seems that in business the size of the prize sometimes obscures the cost…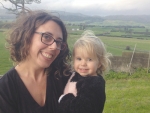 In 2008 I made a life changing decision to move from my urbanised hometown of Southampton, UK, to the rolling…
Having enough nitrogen in farming systems is essential. But having too much, or not managing it wisely, can have marked…
This year's KPMG Agribusiness Agenda fires a timely shot over the bows of the NZ primary sector.
Arguably the mood at the National Fieldays is a tangible barometer for farmer confidence. When the dairy pay-out was high,…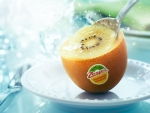 Gold kiwifruit has transformed the industry in the last 15 years, says Zespri chief operating officer Simon Limmer.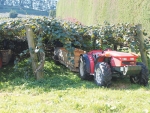 Orchard values are going through the roof compared even with pre-Psa levels, says Zespri chief operating officer Simon Limmer.
"Quality not quantity" proved the key for exhibitors at the inaugural East Coast Farming with Technology Expo.
Peter Nation's links to the National Fieldays started with his visits as a teenager from Rangitikei, Manawatu.
A big challenge to the New Zealand sheep milking industry is that a lot of the known science is based…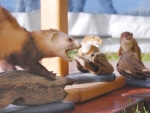 Predator proof fencing made more attractive for the agriculture industry is a goal of a new predator research facility near Lincoln, Canterbury.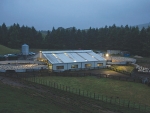 Maui Milk has acquired a 770ha farm near Lake Taupo and is converting it to a sheep milking operation aimed at achieving $4 million farm income within two to three years.
Heifers and cows which fail to bear and rear a calf at the Bay of Islands property that breeds Waitangi Angus don't get second chances.
A key message to all growers or farmers using fungicides is to use all available modes of action in different products and not rely on a single fungicide action group.
A farmer hit for two years by drought says farm management software from Farm IQ is helping him make timely decisions and get better results.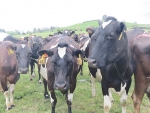 While fodder beet has been grown in NZ for years, it has only recently gained popularity as an important dairy…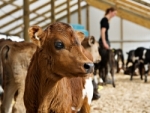 Primary Industries Minister Nathan Guy says he had always intended to "fast-track" some of the new animal welfare regulations on…
Proposed new animal welfare regulations are a great step forward, says the New Zealand Veterinary Association dairy cattle branch president,…
Expect lambing percentages to be lower in many regions this year as the effects of a severe outbreak of facial…
Sharemilkers and dairy herd owners are being advised to get their livestock sorted for the upcoming 'gypsy day' move.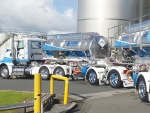 With emissions regulations now requiring manufacturers to produce ever cleaner engines, the terms SCR and DEF have entered the vocabulary…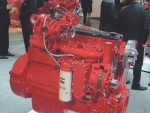 Whether you talk cows or tractors the buzzword is emissions, raising the fart problem which the government will have to…
Given that we now see automated robotic machines that push silage back up to feed barriers, fully automated feeding had…
Just as we get to grips with Tier 4 final emission regulations on new tractors and learn the acronyms DOC,…
Waikato companies Power Farming and the Good George Brewing Company got together during Fieldays...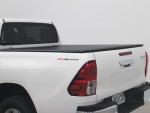 A new, easy-to-use cover for utes that doesn't require holes drilled into the bodywork will be taking pride of place…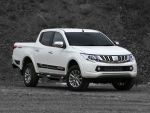 The Mitsubishi Triton has obviously caught the eye of New Zealand's ute buyers, as it sits in the top three…
Looking out the front window of the Ford Ranger Wildtrak as you cruise along it's easy to forget you're driving…
The latest Outlander from Mitsubishi has a softer, more conservative look than its predecessor.
With SUV sales increasing by 20% in 2015 over 2014 it's no surprise to see Toyota NZ increase its offering…
»

Latest Print Issues Online
The Hound wonders whether Fonterra's failure to get its constitutional changes ratified by 75% of farmers at this month's special…
The Hound understands that the self-proclaimed meat industry saviour and friend to only those who agree with his world-view –…
»

Connect with Rural News
»

Popular Reads

Australian dairy farmers are to get $600 million taxpayer money to help them endure the slump in farmgate prices.

Showcasing clear pathways to encourage young people into primary industry careers will be the focus of New Zealand Young Farmers…

A farmer hit for two years by drought says farm management software from Farm IQ is helping him make timely…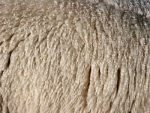 The strong dollar, restricted off-shore interest and high volumes of one wool category on offer this week saw local prices…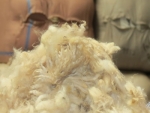 The high volume of short second shears eased slightly at the latest NZ Wool Services International's auction compared to the…
The word ozone conjures up images of big holes in the atmosphere, stronger UV light, the risk of severe sunburn…
Drones may soon be joining the armoury of weapons used to scare birds away from ripening grapes after a trial…
Nicky Hutchinson "never dreamed" of becoming 'The Boss'.