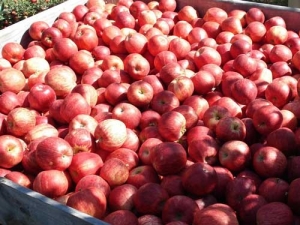 One of New Zealand's leading growers and the largest organic apple producer has launched a rebranding plan to reflect the…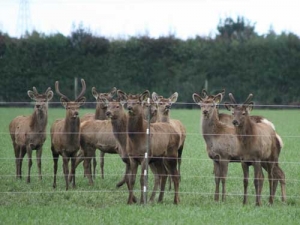 Silver Fern Farms chief executive Dean Hamilton has been appointed to the Deer Industry New Zealand (DINZ) board for a…
An irrigation scheme, planned for Hawarden in North Canterbury, has the potential to boost the region's economy say developers.
July is the start of the next phase for OSPRI's NAIT programme with the three-year exemption period for pre-NAIT cattle…
New Zealand retailers are being reminded to clearly label their irradiated tomatoes as the season's first shipment arrives from Australia…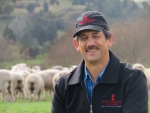 The chair of the Maori dairy company Miraka, Kingi Smiler, says his company is more resilient in lower payout years…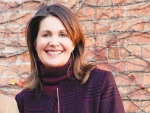 The inspiring way in which Australia promotes wool used in its fashion and interiors sectors prompted Auckland fashion editor and…
The winner of the Bay of Plenty Young Fruit Grower of Year, Craig Ward (26), says from early childhood he…
A 'Proud to be a Farmer' campaign is to be launched by a group of influential New Zealand and Australian…
Speaking to Rural News after his SIDE speech, Sir Ray Avery said he thinks the whole dairy industry is too…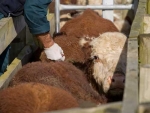 UK farmers are urging their Government to implement its 25-year TB eradication strategy immediately and in full to ensure farmer support for it remains strong.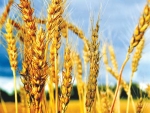 European legislation threatens to slash the trading bloc's grain output, so boosting prices globally, growers at the UK's Cereals event were told last month.
Meat & Livestock Australia's (MLA) Australia Day lamb advertisement has won TV Ad of the Year.
Farmers are becoming more popular in England and Wales, according to a recent survey by National Farmers Union.
From Kentucky family farms to Californian 'mega dairies', there is one thing on the mind of US dairy farmers – milk price. In California this is driving many to nuts.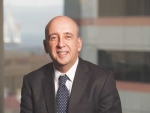 We live in a remarkable country, one that's rich in natural beauty and wealthy in natural resources. New Zealand has…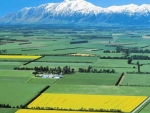 So much time and energy is spent managing land and water at present, and decisions about rules are only the…
As a significant Alliance Group (AGL) shareholder I am prompted to lay bare the facts to my fellow shareholders.
While the latest floods in the lower North Island are not as widespread and therefore not in the same league…
The current workplace health and safety law has been in place since 1992 and the responsibilities of those in charge…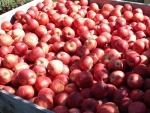 One of New Zealand's leading growers and the largest organic apple producer has launched a rebranding plan to reflect the…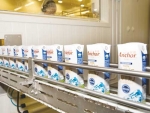 In recent months we've seen speculation from some commentators on the uncertain future of co-operative dairying in New Zealand –…
The apiculture industry has voted by a substantial majority to proceed with unification and their associations at the New Zealand…
New Zealand has been ranked #3 in the recently released Scientific American World View Scorecard, which measures the biotech innovation…
Is there a "seismic" shift in food choices and a demand for healthy, chemical free choices with transparency about where…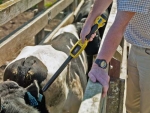 July is the start of the next phase for OSPRI's NAIT programme with the three-year exemption period for pre-NAIT cattle now over.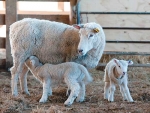 Three Massey University agricultural scientists have been appointed advisors to a massive indoor sheep farming operation in China. This has potential to benefit New Zealand long term, says one of the scientists, Professor Hugh Blair.
The future of TB control in New Zealand is in the hands of farmers and other key stakeholders, with the TB Plan proposal now open for consultation.
Subdivision and longer round length has transformed George and Peggy Morrison's Northland drystock farm into a highly profitable operation. The farm was the subject of a recent Beef + Lamb NZ field day.
Setting popele up to be successful – that's the challenge Massey University faces according to its new pro vice-chancellor, science, Professor Ray Geor.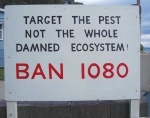 The anti-1080 lobby Farmers Against Ten Eighty (FATE) is claiming possums are scapegoats for TB outbreaks nationwide.
Agcarm wants the Government to speed up the process of introducing management of antimicrobial resistance (AMR) in New Zealand, says…
Oamaru vet Dave Robinson has been recognised for his huge contribution to the sheep and beef sector, receiving the inaugural…
A talk at the NZVA Dairying for the Future Conference in Queenstown on Friday presented findings on last winter's swede…
I am often asked if I use 'treats' to train dogs. My answer is, very occasionally.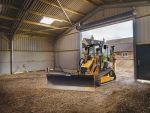 It's no surprise to see JCB bring new products to the market, but the recent release of the 1CX-T combines…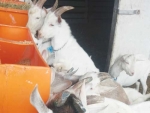 A recently introduced premium range of goat feeding equipment from Stallion Plastics should hit the shelves in time for this…
They say innovation is changing the way we do business and this was professionally demonstrated by the Tulloch site at…
There's no doubt South Korea knows a thing or two about producing great products at extremely competitive prices and the…
Well it's all over for another year. The tents and flagpoles have been taken down, the bark and mulch have been…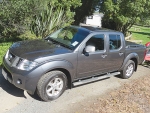 The 2005 launch of the Nissan Navara D40 really tested its mettle, the media drive event hammering the trucks through…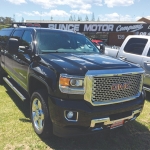 GENERAL MOTORS has given its Chevrolet and GMC pickups a major overhaul for 2015 and the new trucks are hitting…
RECENT UPDATES to the Holden Colorado came in response to criticism about the 'old' model.
The new Subaru Outback, hailed by the manufacturer as "the original crossover sport utility vehicle (SUV)", has been launched in…
WE DON'T often get to drive a Lexus at Rural News, and it's always welcome. We know we are in…
»

Latest Print Issues Online
»

Connect with Rural News
»

Popular Reads

It was good to see many of our members take the opportunity to attend recent roadshows held by Rural Contractors…

Smith Attachments has recently released a carrier for motorcycles and quads.

Faster internet is helping Waikato dairy farmers to manage their businesses on mobile phones. Spark New Zealand recently deployed 4G via…
»

Events Calendar

09 July - 09 July





22 July - 23 July





23 July - 24 July





26 July - 27 July





28 July - 29 July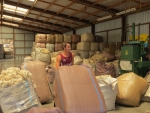 The latest combined North and South Island wool auction saw a 91% clearance and a generally firm market, says NZWSI…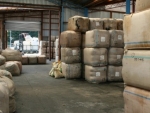 The weakening New Zealand dollar coupled with exporter pressure to meet shipping requirements and limited supply continues to underpin the…
International wine analysis firm Randox says their new RX altona wine analyser is leading the technological development of analytical chemistry…
Wine fermenters come in all shapes and sizes. From stainless steel giants, to French or American oak barrels and German…
New Zealand's 20 most succulent steaks have been named as finalists in the 2015 Beef and Lamb New Zealand Steak…