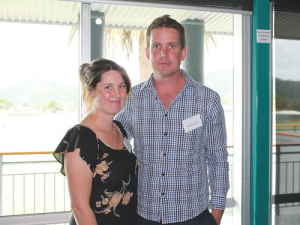 A young dairy farming couple have increased their equity by at least $500,000 in two-three years on a less-than-ideal Far…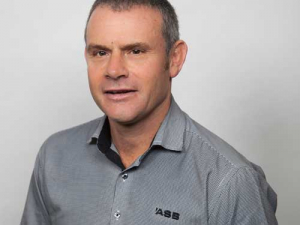 ASB has appointed Richard Hegan as general manager of its rural business.
The three sheep and beef finalists for this year's Ahuwhenua Trophy competition have been named.
Fonterra converted 4.9 billion liquid milk equivalents (LMEs) into higher returning products in the first quarter of the financial year,…
Zespri chief executive Lain Jager has warned against getting carried away with the current good times in the kiwifruit sector.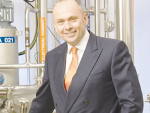 Auckland animal health company Argenta started a decade ago as a two-man operation with annual revenue of $12,000; now that's…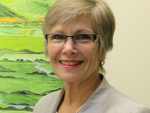 A neighbouring regional council is urging the Waikato Regional Council to reconsider its Healthy Rivers plan.
Authorities in Fiji have blocked a ship, carrying palm kernel expeller (PKE) for New Zealand's dairy industry, from entering its…
Three months on from the huge November 2016 earthquake the badly damaged land on one farm near Waiau is still…
There have been negativities around farmers saying the sheep sector is declining.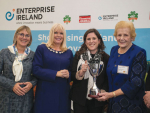 Irish women have played a key role in the success of an Irish agritech company now 70 years in the business.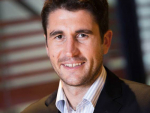 The Australian cattle herd is expected to increase in 2017 – its first increase in three years.
Rabobank's Farm 2 Fork (F2F) summit in Sydney was all about food – but briefly became about fashion as Dutch Queen Maxima took to the stage with husband King Willem-Alexander to congratulate winners in the Food Bytes! competition.
European farming leaders are truly concerned about Britain's planned exit from the European Union, says Beef + Lamb NZ chairman James Parsons, just home from his annual visit to Europe.
Origin Green, a scheme that verifies the sustainability of Ireland's food and drink production, now has 100% of the country's dairy farmers and 90% of beef farmers signed up to its extensive auditing.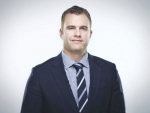 It's still possible in NZ to do a lot of business at the farm gate over a handshake. But a…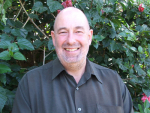 Election year is the time to pitch for policies that will enable the continued growth and prosperity of New Zealand.
Mandatory labelling of fruits and vegetables is back on the public agenda.
I only ever met Murray Ball once, in a bookshop in Gisborne, and he was every bit the nice bloke…
A tall grass touted as a multi-purpose wonder plant has proved its worth as a shelterbelt replacement for Canterbury dairy…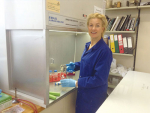 New Zealand and American scientists have discovered a previously unknown way of chemically converting reactive nitrogen, common in soil and…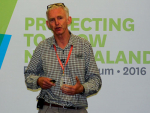 The first year Bay of Plenty Trevelyans Pack and Cool store introduced 'lean manufacturing' it saved the company about $340,000,…
Confidence levels among New Zealand's farmers remain high but have tempered slightly, the latest quarterly Rabobank Rural Confidence Survey has…
Nearly 50 years ago, an Irish farmer's frustration at waiting six months for a new dairy shed led to his…
Confidence levels among New Zealand's farmers remain high but have tempered slightly, the latest quarterly Rabobank Rural Confidence Survey has…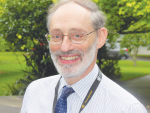 Using robots to apply herbicides to kill weeds in vegetable crops would hugely reduce the quantities of chemicals being applied, says a visiting British expert.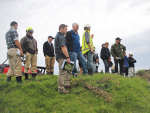 The merits and costs of farming marginal land or fencing it for reversion or forestry was the topic at a recent field day in Taranaki.
Like all hill country farmers, Peter and Niels Hansen have dozens of projects needing time and money, so when the Taranaki Regional Council offered funding and incentives they jumped at them.
'Accurate farming' would be more apt than 'precision farming' to describe this agricultural practice, says professor Simon Blackmore of Harper Adams University in the UK.
New Zealand is about to open a new front in the war on rabbits with the expected release of a new strain of rabbit haemorrhagic disease, or calicivirus.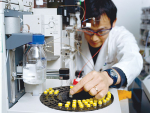 New Zealand has "good smarts" in primary industry innovation, but needs to ramp it up, says Argenta managing director and…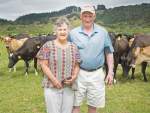 David and Colleen Fagan, of Northland, take pride in the quality of the milk their cows produce, reports MSD Animal…
Parasites in sheep will become more of a problem for New Zealand farmers as temperatures rise with climate change, says…
With NIWA signalling warm, wet conditions across the North Island over December, farmers are being encouraged to take preventive measures…
Farmers need to have a robust facial eczema (FE) prevention plan in place, says animal health company Agritrade.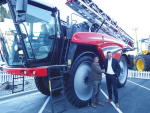 A first for the Power Farming Group sees the delivery of the new Kverneland iXdrive 4180 self-propelled sprayer to John…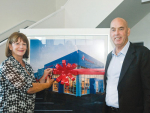 Tractor sales in New Zealand in 2016 mirrored 2015, the slack in dairy areas having been compensated by greater fortunes…
The New Holland Roll Baler 125 and Roll Baler 125 Combi have been completely restyled to offer excellent service access.
While much of the baleage in New Zealand seems to be baled and wrapped in combi-style machines, there still seems…
The new year has started with contractors and farmers nationwide more upbeat with the recent increases in dairy payouts and,…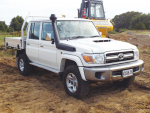 The latest Land Cruiser 70 series from Toyota is a truck, so it won't be the choice of Remuera Roamers,…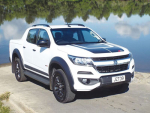 A few days driving the MY17 Holden Colorado made it plain to this reviewer that this vehicle has moved on…
You wonder how the marketing people in the motor industry come up with new model names.
At a recent vehicle launch I mentioned to a fellow journalist that I was getting the Volkswagen Passat Alltrack to…
Utes are big business in New Zealand, making up around 25% of the market, and seen from Ponsonby to Papatowai…
»

Latest Print Issues Online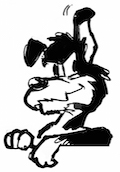 The Hound would like to know how much Fonterra and its shareholders' council is paying rugby commentator – and a…
The Hound sees that the temporary leader of the Labour Party, Andrew Little, is not averse to employing Trump-like tactics,…
»

Connect with Rural News
A new dairy conversion is a vote of confidence in the dairy industry by farmer Peter Schouten, of Swannanoa, North…
Fonterra chairman John Wilson says overseas milk suppliers could be allowed to own shares in the co-op.
A time-saving strategy is to shorten the milking time for up to 20% of the herd, says DairyNZ scientist Dr…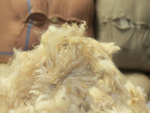 The 4700 bales on offer saw a 74% clearance with mixed results, however all prices paid locally are still above…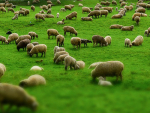 The 7250 bales of North Island wool on offer saw a 72% clearance with most types easing further.
The word ozone conjures up images of big holes in the atmosphere, stronger UV light, the risk of severe sunburn…
Drones may soon be joining the armoury of weapons used to scare birds away from ripening grapes after a trial…
Nicky Hutchinson "never dreamed" of becoming 'The Boss'.