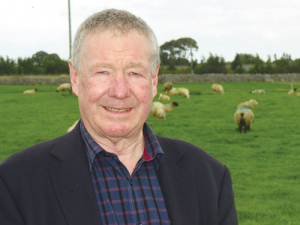 Veterinary and agriculture degree students who start at Massey University from 2019 will find practical aspects of farming and vet…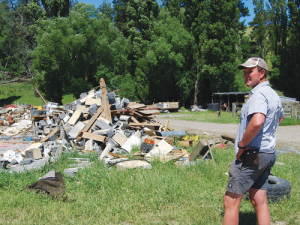 The owner of the historic Highfield Woolshed near Waiau says he will do all he can to save the Historic…
Getting stock water supplies restored was among the priorities for Leader Valley farmer Andrew Harris in the aftermath of the…
An 80HA slip in your land, fences down, aftershocks and stock in desperate need of attention would seem enough to…
About 100 farmers turned out to the first Waikato Regional Council open days in Otorohanga and Reporoa last week to…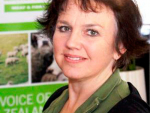 Federated Farmers believes the investment of $3.4 million into the Hurunui Water Project by Crown Irrigation Investments will ensure the…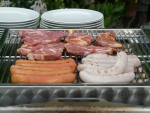 The Ministry for Primary Industries has intercepted a large-scale illegal home kill operation in the greater Auckland region.
A series of informative open days is due to start shortly on the proposed regional plan change aimed at boosting…
Record-high stock levels are set to keep worldwide food prices low during 2017 even as inflation starts to rise in…
Full credit to the Inland Revenue Department for telling people to look after themselves and their families first and foremost,…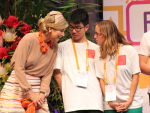 Rabobank's Farm 2 Fork (F2F) summit in Sydney was all about food – but briefly became about fashion as Dutch Queen Maxima took to the stage with husband King Willem-Alexander to congratulate winners in the Food Bytes! competition.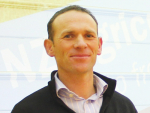 European farming leaders are truly concerned about Britain's planned exit from the European Union, says Beef + Lamb NZ chairman James Parsons, just home from his annual visit to Europe.
Origin Green, a scheme that verifies the sustainability of Ireland's food and drink production, now has 100% of the country's dairy farmers and 90% of beef farmers signed up to its extensive auditing.
Irish sheep and beef farmers are blaming Britain's planned exit from the European Union (Brexit) for lower-than-normal prices for their stock.
Brexit has thrown up huge uncertainty for farmers within and outside the European Union (EU), says the president of the Irish Farmers Association (IFA), Joe Healy.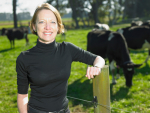 Interactions between agriculture and the environment have rarely been so much in the face of the public, and finding a…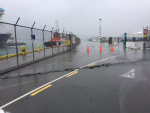 Heaven forbid what would have happened to people working in buildings at the Wellington Port.
I have lived in and around Wellington all my life and I have never experienced an earthquake as big and…
Despite wet weather in many regions, the outlook is encouraging and we are seeing plenty of good growth around the…
From freshly elected city, town and country leaders, words and phrases such as 'rebuilding trust' and 'increased involvement of the…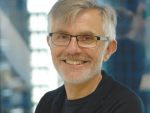 The farming sector has long been under-served by good financial management and planning systems, say Figured chief executive Dave Dodds.…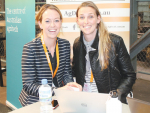 The creators of an Australian website that matches onfarm jobs with available workers hopes to launch in New Zealand soon.
The prospect of raising production and profits spurred James and Kate McKay, farming at Alfredton, Southern Hawkes Bay, to get…
Helen Slattery is the rural contracting sector's first woman to gain a national certificate in infrastructure works supervision Level 5.
Interest in dairy sheep is slowly but surely rising in New Zealand, claims real estate company Bayleys.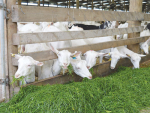 The Schuler Brothers Ltd (SBL) dairy goat farm in Te Aroha has a unique milking shed.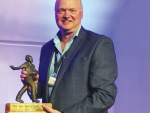 The recent New Zealand Grassland Association "packed" its annual conference with papers promising productivity gains and environmental solutions for pastoral farmers, the organisers say.
Wairarapa farmers Jan and Andy Tatham decided to start using Farm IQs farm software to set their farm business up for the future.
Drench resistance is real, already widespread on sheep farms and heading in the same direction wherever cattle are farmed, says Beef and Lamb NZ.
Two words I find invaluable when training dogs are "good dog".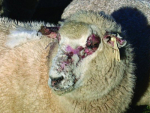 Farmers need to have a robust facial eczema (FE) prevention plan in place, says animal health company Agritrade.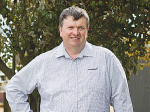 If you were to look at the range of lamb daily growth rates on sheep farms in New Zealand you…
Dogs can be taught a lot of different commands, more than you would think; the thing to remember prior to…
A one-day free seminar on selenium next month in Hamilton will present data on boosting animal health and productivity, says…
Farmers can no longer simply buy the cheapest drench, assume it is doing a good job of killing worms and…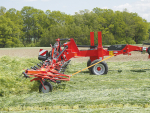 Kuhn has upgraded its range of high capacity tedders with a new chassis design and rotor lifting mechanism, which allows…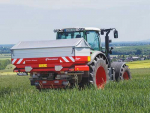 Thursday October 13 came and went without too much fuss (the birthday of Grantham girl Margaret Thatcher, the UK's first…
Drainage has for many hundreds of years has sorted out the problem of too much water in paddocks.
Having recently celebrated 25 years of its iconic Fastrac, JCB has also now pulled the wraps off the new 8000…
Graeme and Kay Murphy, of Murphy Contracting in Geraldine, South Canterbury, produce around 15,000 bales every season, entrusting this task…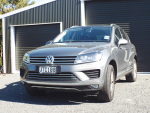 You wonder how the marketing people in the motor industry come up with new model names.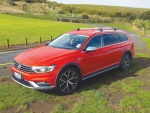 At a recent vehicle launch I mentioned to a fellow journalist that I was getting the Volkswagen Passat Alltrack to…
Utes are big business in New Zealand, making up around 25% of the market, and seen from Ponsonby to Papatowai…
A new, easy-to-use cover for utes that doesn't require holes drilled into the bodywork will be taking pride of place…
The Mitsubishi Triton has obviously caught the eye of New Zealand's ute buyers, as it sits in the top three…
»

Latest Print Issues Online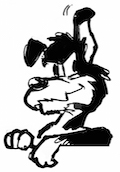 This old mate notes that stock exchange owner NZX is exiting its much-hyped and clearly unsuccessful involvement in agri-publishing faster…
Your old mate notes that former Finance Minister and creator of the infamous 'mother of all budgets', Ruth Richardson, though…
»

Connect with Rural News
»

Popular Reads

Some actions by Civil Defence (CD) staff in the quake-hit Kaikoura region are stressing farmers, says Federated Farmers spokeswoman on…

As the milk price nuzzles $6/kgMS, dairy farmers with financial clout can again turn to dealing with effluent and some…

Earthquakes can result in considerable damage and disruptions to farm businesses. Following is information offered by DairyNZ to help farmers…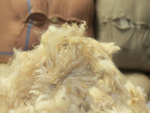 The 4700 bales on offer saw a 74% clearance with mixed results, however all prices paid locally are still above…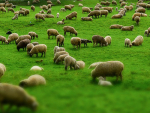 The 7250 bales of North Island wool on offer saw a 72% clearance with most types easing further.
The word ozone conjures up images of big holes in the atmosphere, stronger UV light, the risk of severe sunburn…
Drones may soon be joining the armoury of weapons used to scare birds away from ripening grapes after a trial…
Nicky Hutchinson "never dreamed" of becoming 'The Boss'.