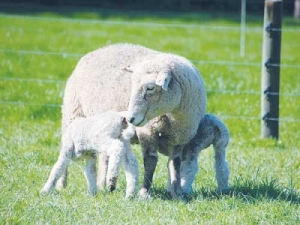 Despite a strengthening NZ dollar, the varied selection at this week's South Island auction attracted strong support.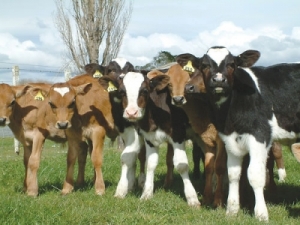 New rules that will give the Ministry for Primary Industries (MPI) greater visibility of the welfare of animals being exported…
Federated Farmers fully backs the target to completely eradicate introduced predators from New Zealand by 2050 announced by the government.
The food we eat and how it is produced is never far from the news.
The honey bee is causing land values to shoot up in 'manuka-friendly' regions.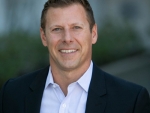 T&G Global is pleased to announce the appointment of Joe Barsi as president of its T&G North American pipfruit business…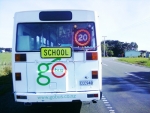 As children return to school after the holidays, Rural Women New Zealand (RWNZ) reminds drivers to stick to the law…
Calling all graduates with an interest in the arable industry.
Ballance Agri-Nutrients has formed a specialist Farm Sustainability Services team as it gears up to meet the growing need for…
Rural food producers from all over New Zealand are being featured in a new home-grown TV cookery show: "Best of…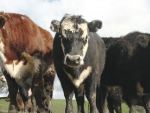 Leg conformation issues in US beef cattle are concerning Dr Temple Grandin.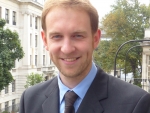 The British Veterinary Association (BVA) is urging UK governments to protect the status of EU veterinary surgeons and veterinary nurses who are currently living and working in the UK.
At least 2000 farmers marched in London last month to pressure the Government to do more to address Britain's agricultural crisis.
Leaving the European Union would put the UK's access to vital farm subsidies and free market trade at risk, prominent British farm leaders are warning.
New Zealand First says Italy and Hungary are breaking European ranks over Russian sanctions.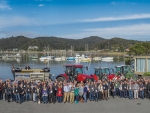 Rural contractors from around the country descended on the Bay of Islands in late June for this year's RCNZ annual…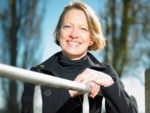 The first six months of 2016 were the warmest start to a year on record in New Zealand.
This month's decision by the Hawke's Bay Regional Council (HBRC) confirming its intention to invest in the Ruataniwha water storage…
Federated Farmers Meat and Fibre chairman Rick Powdrell spoke at the Feds' annual conference last week. Here are excerpts from…
The Food Act came into force on 1 March 2016, focussed on the production of food in New Zealand.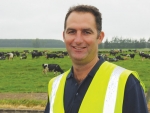 Andy Macleod, the chief executive of the Chinese-owned Pengxin New Zealand Farm Group, resigned earlier this month.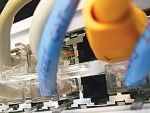 The first phase of the government's rural broadband initiative (RBI) is now complete.
Gold kiwifruit has transformed the industry in the last 15 years, says Zespri chief operating officer Simon Limmer.
Orchard values are going through the roof compared even with pre-Psa levels, says Zespri chief operating officer Simon Limmer.
"Quality not quantity" proved the key for exhibitors at the inaugural East Coast Farming with Technology Expo.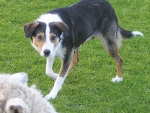 If someone is wondering whether to train or buy a trained dog, and asks for my advice, I would ask the following questions to help their decision.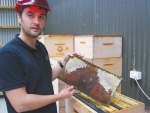 North Canterbury beekeeper James Malcolm is going from strength to strength in a fast-changing industry facing the challenges of increasing corporatisation, new technology, parasites and even hive thefts.
Landcorp is ramping up its use of technology in its strategy to improve overall performance. It's even issuing smartphones to all its staff to maximise the collection of data.
Good stockmanship matters and needs much more credit, says Dr Temple Grandin, professor of animal science at Colorado State University.
Predator proof fencing made more attractive for the agriculture industry is a goal of a new predator research facility near Lincoln, Canterbury.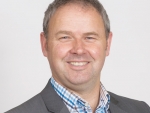 With new regulations on bobby calves in force from August 1, MPI is encouraging people to report breaches.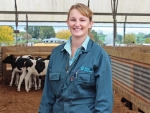 Get your colostrum feeding right and you'll go a long way towards raising healthy replacement calves.
Treating dry cows with teat sealant alone may be just as effective as the use of teat sealant and antibiotic…
While fodder beet has been grown in NZ for years, it has only recently gained popularity as an important dairy…
Primary Industries Minister Nathan Guy says he had always intended to "fast-track" some of the new animal welfare regulations on…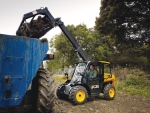 The term 'pocket rocket' might instantly bring to mind the Aussie songstress Kylie Minogue.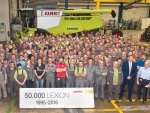 Since its launch in 1996, following a decade of development, Lexion combine harvesters from Claas have set the benchmark for…
The number of Irish tradies working in Christchurch, and those operating rural contractors' machinery and tractors at harvest time, show…
Given that its designers were the genius behind the Ferrari 250 GT, the Lotus Esprit Turbo and the Volkswagen Golf…
The Pottinger TERRADISC cultivators have been proving useful for seedbed preparation by utilising 580mm diameter concave discs with adjustable cutting…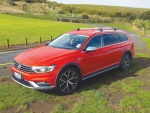 At a recent vehicle launch I mentioned to a fellow journalist that I was getting the Volkswagen Passat Alltrack to…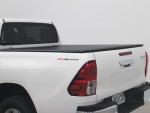 A new, easy-to-use cover for utes that doesn't require holes drilled into the bodywork will be taking pride of place…
The Mitsubishi Triton has obviously caught the eye of New Zealand's ute buyers, as it sits in the top three…
Looking out the front window of the Ford Ranger Wildtrak as you cruise along it's easy to forget you're driving…
The latest Outlander from Mitsubishi has a softer, more conservative look than its predecessor.
»

Latest Print Issues Online
Your canine crusader's long-held suspicions that the Greens are really just a bunch of watermelons (green on the outside but…
The Hound reckons recent research into polarfleece jackets shows how wool marketers should be promoting woollen products against their synthetic…
»

Connect with Rural News
»

Popular Reads

Treating dry cows with teat sealant alone may be just as effective as the use of teat sealant and antibiotic…

A floating dairy farm? Yes, you've heard correct. Developers in Rotterdam, Holland, are planning to build a floating dairy farm.

Fonterra is set to lose two more executives.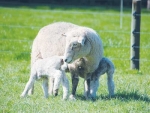 Despite a strengthening NZ dollar, the varied selection at this week's South Island auction attracted strong support.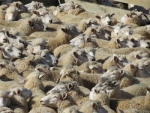 The North Island wool auction received revived support this week with an improved 81% of the 5700 bales selling.
The word ozone conjures up images of big holes in the atmosphere, stronger UV light, the risk of severe sunburn…
Drones may soon be joining the armoury of weapons used to scare birds away from ripening grapes after a trial…
Nicky Hutchinson "never dreamed" of becoming 'The Boss'.