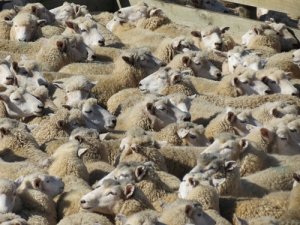 A group of Silver Fern Farms shareholders are urging the board to set a date for the special general meeting…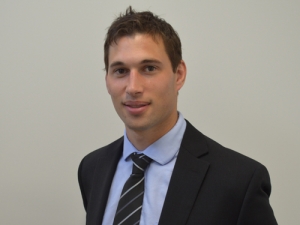 A 27-year-old sales and marketing executive at ANZCO has been elected as the new chair for New Zealand Young Farmers.
Northland farmers Ian and Sandy Page say they thoroughly enjoyed entering the 2015 Ballance Farm Environment Awards (BFEA) and would…
Sheep and beef farmers say they are not trying to dodge their health and safety responsibilities.
Lack of confidence in global markets and a weakening New Zealand dollar may have affected the latest South Island wool…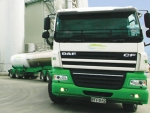 New Zealand's second largest dairy company is reporting increased activity from the market following the August 19 GlobalDairyTrade (GDT) auction.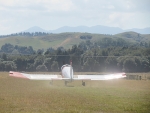 Alan Beck a pilot and chairman of the NZ Agricultural Aviation Association, says it's now socially unacceptable for farmers not…
Ben Wilks from Katikati, whose story appeared in Rural News in April, finished a creditable third-equal at his first attempt…
Former Federated Farmers president Bruce Wills is making a bid for a seat on the Ravensdown board.
Who would work for three months without pay? And who would keep getting up at 5am every day to milk…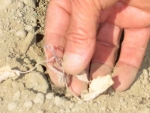 Drought on the US West Coast is tightening its grip on California agriculture, squeezing 30% more workers and cropland out of production than in 2014, according to the latest drought impact report by the UC Davis Center for Watershed Sciences.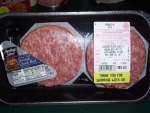 US beef and pork producers are bemoaning their lack of access to the huge Chinese market.
Australian farmers can look forward to a A$1.2 billion boost to farm incomes and more drought assistance as part of the recently released Federal Government's long awaited agricultural competitiveness white paper.
UK farmers are urging their Government to implement its 25-year TB eradication strategy immediately and in full to ensure farmer support for it remains strong.
European legislation threatens to slash the trading bloc's grain output, so boosting prices globally, growers at the UK's Cereals event were told last month.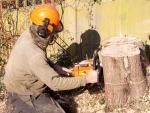 It's a fallacy that the farming community need not worry about health and safety because of changes to the Health…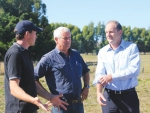 In June I released information showing retail milk prices in New Zealand have risen at the same time as farmgate…
As an agricultural nation, New Zealand's history in production farming traces back to when the early European settlers arrived on…
Fonterra's commitment to volume, value and velocity (growing volume and value with speed – also called Strategy Refresh) has been…
Fonterra is losing control – control of correctly predicting the mood among commodity buyers and correctly predicting how dairy prices…
Kiwifruit marketer Zespri is again looking for graduates to join the business, following the launch of its graduate scheme last…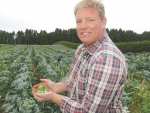 Sponsoring students to attend the national conference is one way Horticulture NZ has set out to engage the next generation.
Australian farmers are throwing their support behind TPP despite last month's failure by trade ministers to seal a deal.
Fonterra chairman John Wilson says from a Fonterra governance perspective and the way the cooperative manages its business, its balance…
The Fonterra Cooperative Support 'loan' to be made available to shared-up farmers shows the co-op is optimistic prices will come…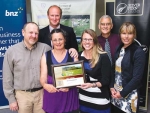 Entries representing every aspect of New Zealand farming have been received for the 2015 Lincoln University Foundation South Island Farmer of the Year award.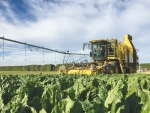 The real cost of forages should be a key driver for a farm business; but to determine 'real value', buying decisions should be based on various factors, says SeedForce.
Achieving high lamb survival and growth rates to weaning is about matching ewes to their correct lambing paddock.
In 1983 Sean Carnachan was named the New Zealand young horticultural cadet of the year.
When Katikati kiwifruit orchardist Sean Carnachan went to Europe in 2007 on a Zespri fact-finding mission it was the turning point in his understanding of the industry in which he is a major player.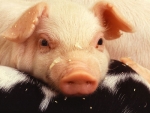 A court order has been made against a Waikato pig farmer, limiting his involvement in the industry.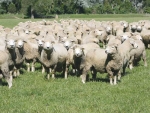 Sheep and beef farmers need to focus on feeding their best stock well, according to Martin Walshe, practice manager of…
For Len Pickett, working as a St John's paramedic is the perfect complement to his "other career", working as a…
A collaboration between New Zealand sheep researchers and Chinese red meat producers will benefit both countries' farming systems, the academics…
Massey University vet Peter Wilson has been doubly honoured recently: he was awarded the Deer Farmers Association's Premier Industry Award,…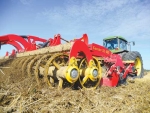 CB Norwood Distributors, importers of Vaderstad cultivators, has launched the maker's Carrier L and XL cultivators.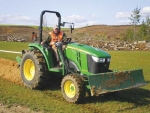 When Smythe Contractors, Hautapu, recently won the contract to install the irrigation system for the new second drier being constructed…
Warren Darling from Timaru knows a bit about growing barley, so much so he broke the Guinness World Record for…
Like many engineers, Des James' early days were focussed on tractors.
Combine harvesters are the final piece of the jigsaw in growing a successful crop.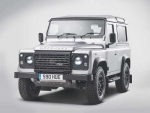 The saying goes "the only good thing to come out of Birmingham (UK) is the M6 motorway", but just a…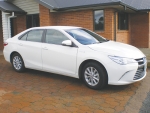 Firstly, in my defence, I'm a 1970s petrolhead who knew his way around Cortina, Capri and Weber carburettors no problem,…
As a dedicated SUV driver who likes the elevated seating position to do a little 'over the hedge' farming, the…
No longer able to claim the coveted 'most powerful in class' tag for the Navara, Nissan has instead grabbed best-in-class…
The 2005 launch of the Nissan Navara D40 really tested its mettle, the media drive event hammering the trucks through…
»

Latest Print Issues Online
Your old mate has heard about framing a question to get the answer you want, but reckons environmental campaigners down…
The Hound reckons the old adage 'would you buy a used car off this man?' should be applied when dealing…
»

Connect with Rural News
»

Popular Reads

The world's first fully automated rotary platform, with 40 milking stalls, needs no routine 'cups-on'.

Whether it be feeding the calves after school or docking lambs, working on the family farm is a quintessential rural…

If agriculture is to keep contributing to New Zealand's economy we must address the issues of productivity and environmental impact.
»

Events Calendar

20 September - 24 September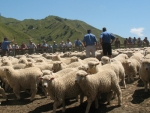 Lack of confidence in global markets and a weakening New Zealand dollar may have affected the latest South Island wool…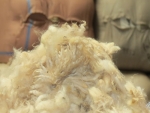 NZWSI's general manager, John Dawson says that a continuing upward trend at today's South Island wool sale saw prices increase.
A new web-based tool that takes information access to a new level.
The Canterbury A&P Show will host a Royal A&P Equestrian Event in 2015, giving competitors the chance to win prestigious…
The Wanaka A&P Show has been nominated as a finalist in the annual New Zealand Association of Event Professionals Event…