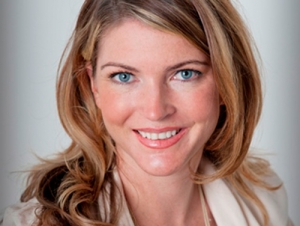 The Bay of Plenty Regional Council is asking for help to come up with solutions to reduce the amount of…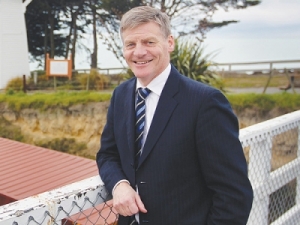 Deputy Prime Minister Bill English says more needs to be done to get young people off the dole.
Rural health issues will be brought to the Beehive this week.
Federated Farmers chief executive Graham Smith denies there is any 'meltdown' with staff at the organisation.
The country's biggest meat processor is facing farmer backlash over harsh payment terms imposed on its goods and service providers.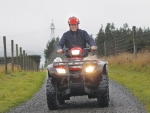 He was an imposing force on the rugby field and now ex-All Black great and rugby icon Richard Loe wants…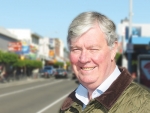 Tararua District Council is pledging to keep any rate rise in the coming year to below 2% as the downturn…
Wellsford farmer Greg McCracken was the successful candidate in the Fonterra Shareholders' Council by-election in Southern Northland.
Two formal arrangements signed in China mark a significant step forward in the supply of New Zealand halal meat to…
Talk of a billion dollar sheep dairy industry is unhelpful, according Maui Milk chief executive Peter Gatley.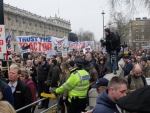 At least 2000 farmers marched in London last month to pressure the Government to do more to address Britain's agricultural crisis.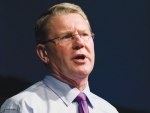 Leaving the European Union would put the UK's access to vital farm subsidies and free market trade at risk, prominent British farm leaders are warning.
New Zealand First says Italy and Hungary are breaking European ranks over Russian sanctions.
Opposition to the Australian Federal Government's proposed 'backpacker tax' is garnering support.
Exploring how agricultural biotechnologies can benefit small-holder farmers particularly in developing countries will be the subject of an international symposium next month.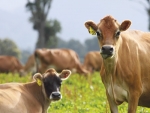 Former Central Hawkes Bay local body politician Tim Gilbertson proposes a way for beleaguered dairy farmers to fight back against…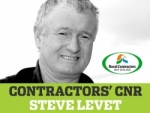 This month marks the launch of new health and safety laws making all of us doing a job more responsible…
The era of 'peak antibiotics' might have arrived, but not because of antibiotic use in farm animals in New Zealand.
It has begun a communications offensive, first by inviting journalists – many from outside the rural media – to attend…
Rural News' irreverent and hypothetical look at what's happening in the farming world.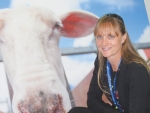 A big challenge to the New Zealand sheep milking industry is that a lot of the known science is based…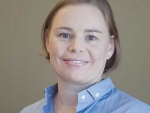 This month we catch up with Rabobank commodity analyst Georgia Twomey, who is responsible for analysing developments in wool markets.
Fancy a vodka? Ever thought of looking over the fence for your quaff?
Five hundred years is a long time, but for Ngai Tahu Farming it's just the beginning – they are working…
Don't be afraid of change; it's the reason your phone isn't still attached to the wall by a tangled length…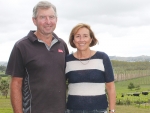 Environmental initiatives began as just good farming practice for the first-ever supreme winners of the Auckland Ballance Farm Environment Awards (BFEA).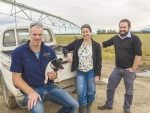 Barrhill farmer Malcolm Cairns says the farm environment plan (FEP) process gives farmers practical tools to improve environmental and economic outcomes.
As Autumn days shorten, many deer farmers are paying special attention to their rising two-year-old (R2) hinds – the first fawners.
Hemi Dawson says Ngai Tahu Farming have to set the standard everyone aspires to because their mana is at stake.
Manawatu dairy farmer Montie Hare discusses his experiences on the 2015 Rabobank Farm Managers Programme (FMP).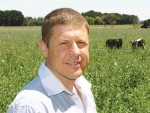 Hogget breeding can increase the number of lambs weaned on a farm each year and increase lifetime performance, but only…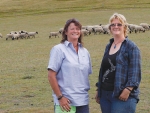 Despite a tough year or two for dryland farmers in North Canterbury, Hawarden Suffolk stud breeder Penni Loffhagen is philosophical.
My first few heading dogs were medium eyed and firm; they didn't creep and crawl, preferring to get on with…
Central North Island farmer Eliot Cooper had no difficulty telling which of his stock were included in a trial of…
Can we predict how long a commercial ewe will last in a flock? Does hogget mating affect longevity? And do…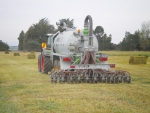 New Zealand's farmers seem to have at last woken up and smelt the coffee.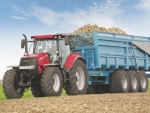 National Fieldays in June will see the arrival of a much awaited tractor from Case IH — the new Puma…
They say that X is an unknown quantity, but not so when you look at the Krone Big X range…
Recently visiting New Zealand was Krone general manager of sales and marketing Willhelm Voss, who was passing the baton, after…
Lely at Agritechnica 2015, in Hanover, introduced a new range of variable chamber round balers which are now available in…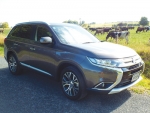 The latest Outlander from Mitsubishi has a softer, more conservative look than its predecessor.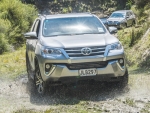 With SUV sales increasing by 20% in 2015 over 2014 it's no surprise to see Toyota NZ increase its offering…
It wouldn't be speaking out of turn to call the Toyota Hi-Lux New Zealand's favourite ute.
Large passenger vehicles seem to have gone out of favour as the march of the once humble ute seems to…
The saying goes "the only good thing to come out of Birmingham (UK) is the M6 motorway", but just a…
»

Latest Print Issues Online
A mate of the Hound reckons those who think dairy is tough going these days should spare a thought for…
Your canine crusader suggests it's no wonder Labour's primary industries spokesman Damien O'Connor is now looking a little lost in…
»

Connect with Rural News
»

Popular Reads

Much media debate has arisen recently on whether new irrigation schemes are necessary in the wake of the dairy downturn.

Hemi Dawson says Ngai Tahu Farming have to set the standard everyone aspires to because their mana is at stake.

It's easy when you're running a business that ticks over OK, to keep with the status quo.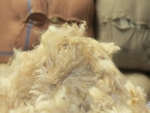 New Zealand Wool Services International Limited's CEO John Dawson reports that targeted buying saw some types well supported at the…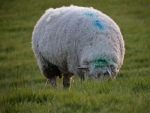 The wool market in both the North and South Island continues to show resilience.
The word ozone conjures up images of big holes in the atmosphere, stronger UV light, the risk of severe sunburn…
Drones may soon be joining the armoury of weapons used to scare birds away from ripening grapes after a trial…
Nicky Hutchinson "never dreamed" of becoming 'The Boss'.