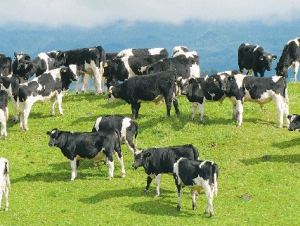 The environment is one of the biggest issues facing sheep and beef farmers, says the northern Beef + Lamb NZ…
The current El Nino is tracking to the level of the 1997-98 event which was the strongest since 1950, NIWA…
Fonterra farmers were angry with the directive from the Shareholders Council to vote against a remit, says Greg Gent.
The propsed Hawke's Bay Ruataniwha irrigation scheme is another step closer following the approval of the design and construction contract…
Companies which have high internet usage are currently 4 years ahead, 6% more productive and generate 20% more revenue compared…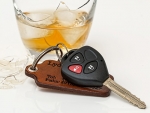 Many people believe drunk drivers have a lower chance of being stopped by police when they drive on rural back…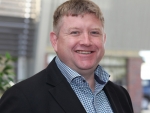 Livestock Improvement Corporation (LIC) has appointed Paul Littlefair as its chief information officer.
The October school holidays saw 92 young people aged 16–18 from around the North Island participating in Taratahi Agricultural Training…
After supporting the first ever Hilux New Zealand Rural Games this year, Husqvarna confirm they will return as a major…
The Tertiary Education Commission (TEC) says Agribusiness Training Ltd has been told to repay $6.24 million after an independent investigation.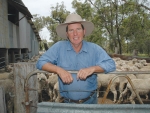 Australian farmers are hailing bipartisan support for a free trade deal signed with China.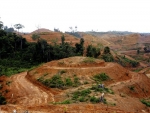 Federated Farmers says palm kernel expeller (PKE) is not to be blamed for Indonesian forest fires.
Deer Industry New Zealand says the northern summer trial promotion of Cervena venison in the Netherlands went down well with chefs and their customers.
The Australian cattle industry is bracing for a near record annual cattle slaughter by year's end.
As Australian politicians haggle over endorsing a free trade agreement with China, farmers are warning that failure to ratify the deal will cost them up to A$18 billion over 10 years.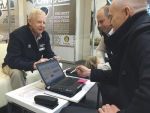 In this digital age people want to interact on all manner of digital devices on a myriad of social media…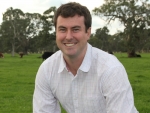 In the second of our 'in the hot seat' interviews we talk with Matt Costello, Rabobank animal proteins analyst.
New Zealand is liable internationally for agricultural emissions, but the Government (taxpayers as a whole) pays for them, despite agriculture…
Winston Peters has been at it again, hiding behind the cloak of Parliamentary privilege to deliver another conspiracy-riddled attack, this…
Rural News' irreverent and hypothetical look at what's happening in the farming world.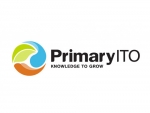 Primary ITO, the industry training organisation for the primary sector, is launching new qualifications for the agriculture sector this month.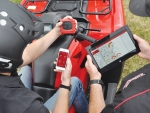 'Bold' new broadband rural connectivity targets have been welcomed by the Rural Health Alliance Aotearoa NZ (RHANZ) and the Telecommunication…
The Ahuwhenua Trophycompetition that will in 2016 decide the top Maori dairy farm gives a great focus to Maori working…
New Zealand needs to look closely at where it puts its science funding, says Massey food scientist Professor Paul Moughan.
A Chinese corporation has made $73 million sales within 12 months of launching its New Zealand infant formula.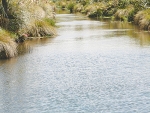 Gypsum can at least partially address many hydrological and chemical factors that influence the loss of phosphorus and other nutrients from farms to waterways, says a Canterbury company.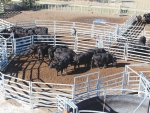 Steel yards and animal handling gear is a must in the 21st century farming, especially for sheep and beef, says an exhibitor looking forward to the inaugural East Coast Farming with Technology Expo at Wairoa in April.
Toby Gee, from national law firm Minter Ellison Rudd Watts, poses questions he would ask, and the answers he would give, about business insurance and ways to save money and hassle.
A global approach to positioning beef and lamb as premium consumer products is a step closer, with Australian research attracting new international collaboration.
The roadside lucerne paddock is freshly cut. The kettle is on the boil and Richard Loe is looking ruefully out his kitchen window, perched high on the north bank of the Waimakariri River.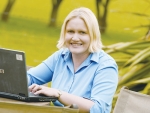 A unique trial is underway to understand more about the intricacies of sheep feeding.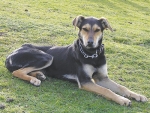 Remember this article next time you are buying a dog; it might save you a wasted trip or, worse, wasted…
Vets are encouraging farmers to prepare for a dry summer and to figure out how best to manage livestock through…
The sheep production research team at Massey University is busy this spring doing lots of studies on Massey University's agricultural…
A new 3D internet resource which tells the economic story of New Zealand dairy will be launched by DairyNZ shortly.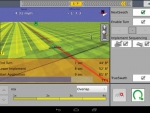 Firstly there was GPS and all of a sudden you knew what paddock you were in on the farm, then…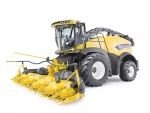 2016 upgrades to New Holland FR self-propelled foragers include all models having ECO mode.
In the early days of self-propelled forage harvesters, power seemed to be 350-400hp and they chopped a lot of grass…
It's taken Argo a while, considering the re-birth of McCormick took place in 2001, but the company has recognised the…
Fendt has long pushed the boundaries of new tractor technology.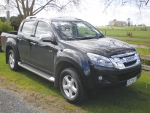 Large passenger vehicles seem to have gone out of favour as the march of the once humble ute seems to…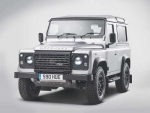 The saying goes "the only good thing to come out of Birmingham (UK) is the M6 motorway", but just a…
Firstly, in my defence, I'm a 1970s petrolhead who knew his way around Cortina, Capri and Weber carburettors no problem,…
As a dedicated SUV driver who likes the elevated seating position to do a little 'over the hedge' farming, the…
No longer able to claim the coveted 'most powerful in class' tag for the Navara, Nissan has instead grabbed best-in-class…
»

Latest Print Issues Online
Your old mate notes that Greenpeace is challenging Fonterra to "prove that its massive use of palm products is not…
The sanctimonious lot from Bitch & Complain (Fish & Game) have spat the dummy and walked away from the Land…
»

Connect with Rural News
»

Popular Reads

West Coast dairy farmer Graham Berry will soon push a button to start generating electricity that will power his farm…

56 years is a long time to stay in any one job, but it seems an especially long amount of…

Agcarm supports the World Health Organisation's first World Antibiotic Awareness Week, held next week from November 16 to 22.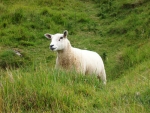 New Zealand Wool Services International's chief executive John Dawson says the North Island auction received mixed support with the stronger…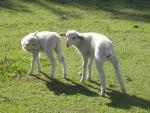 New Zealand Wool Services International's chief executive John Dawson says a slightly easier NZ dollar and limited wool volumes combined…
Nicky Hutchinson "never dreamed" of becoming 'The Boss'.
56 years is a long time to stay in any one job, but it seems an especially long amount of…
Southdown breeder Chris Medlicott says farmers too often focus on the price per lamb instead of the return on kilograms…