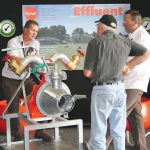 I never thought when I entered farming politics that there would be so much talk about the stuff that comes…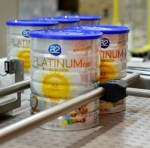 Two weeks on and the 1080 threat to infant formula has disappeared from media headlines.
Farmers don't want weaker environmental policies. Ten years ago we were fair game for the 'dirty dairying' remarks by Fish &…
The recent visit by Professor Aalt Dijkhuizen, president of Topsector Agri and Food in the Netherlands, raised some interesting points…
New Zealand suffers from 'overseas expert syndrome': people from any other country, especially those armed with a PowerPoint presentation, know…
»

Latest Print Issues Online
Your canine crusader will be interested to see whether anything new comes out of the much-hyped MIE report due to…
The Hound understands the recent crowing by Massey and Lincoln universities about the 'huge growth' in ag student numbers this…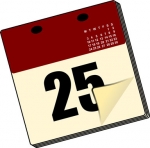 Upcoming Events - Check out our calender for upcoming rural events going on around the country.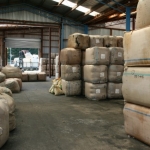 Snapshot of the wool markets for March 2015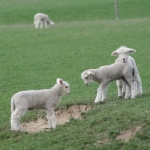 Snapshot of the lamb markets for March 2015
»

Popular Reads

2015 has been declared the International Year of the Soil by the United Nations, but for New Zealand it is…

PALMERSTON NORTH student Braydon Schroder is the latest winner of the Hugh Williams Ravensdown Memorial University Scholarship.

Once again Forest & Bird is attacking conservation-minded landowners (Rural News, Dec 16,2014 p5).
Entries are now open for the 2015 Rural Bachelor of the Year competition, held in the lead-up to, and during…
CELEBRITY MICHELIN star chef Josh Emett fans is returning this year to Kiwi's Best Kitchen Theatre at Fieldays after packing…
NICK DROMGOOL, acting chief executive of New Zealand's National Fieldays – the Southern Hemisphere's largest agricultural show - visited Ireland's…