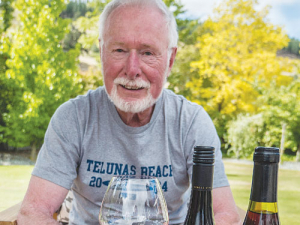 Bold colours, oversized suits and permed hair were all popular in 1987.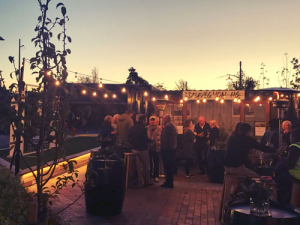 Only in Marlborough could a one day celebration of Sauvignon Blanc turn into 16, which is what happened in the…
There is a saying that a picture is worth a thousand words. Well if that is the case, then maybe…
Sophie Harris has to thank her mum for more than most people around her.
You hear the words 'road trip' and think Thelma and Louise, but a little more planning was required for the…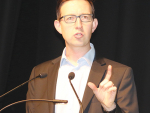 Don't think of Brexit as an unsolvable problem – instead think of it as an opportunity to do better.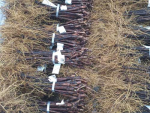 The recent member vote showed strong support from members for NZW to join the Government Industry Agreement for biosecurity readiness…
Producing a fine wine takes time. So too has the creation of the inaugural Fine Wines of New Zealand list,…
The future of the New Zealand wine industry is in good hands, if the competition for Bayer Young Viticulturist of…
A pioneering vineyard that led the conversion from sheep farming to grape growing in its region has been placed on…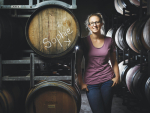 Sophie Harris has to thank her mum for more than most people around her.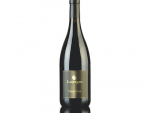 They met on Wellington's Lambton Quay, fell in love in Rome and planted Sangiovese in Central Hawke's Bay...
French oenologist Ludwig Vanneron is the new consultant to one of Hawke's Bay's smallest wineries, Chateau Waimarama.
Sitting across the table from Quartz Reef's Rudi Bauer without any pre-planned questions might not have been the wisest decision…
New Zealand Chardonnay has failed to make much of a dent on the export market. A group of Gisborne winemakers…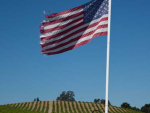 From Donald Trump's sobriety to a NZ$54,461 bottle of Madeira, here's the blog of MW Bob Campbell.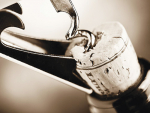 Professional wine and beverage service is one of the key factors for the success of the New Zealand Hospitality sector.
Bob Campbell MW examines whats happening in the New Zealand wine industry.
1999 ... $0.1 billion of wine exports, 2006 ... $0.5 billion of wine exports, 2010 ... $1.0 billion of wine exports, 2015 ...…
I've just visited seven Asian countries in 14 days for a variety of reasons, all business-related.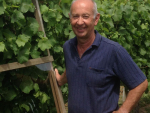 From the early stages of his scientific career, Dr Brian Jordan has been focusing on the impact light has on…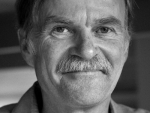 This year marks a major milestone for one of New Zealand's most prolific and respected wine authors.
There is a lot we can learn from early civilizations about systemic relationships within our environment, according to PhD student…
Ivan Donaldson is renowned for establishing the first modern vineyard in Canterbury back in the 1970s.
In the last of our regional Pinot Noir 2017 profiles, Tessa Nicholson talks to Dave Clouston of Two Rivers of…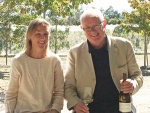 For 30 years Tony Laithwaite has been championing New Zealand wines in the UK. Now he is hoping wine lovers…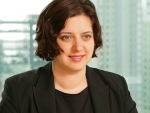 The online sale of wine is now commonplace and an increasing number of both local and international retailers are using…
Tractors, luv 'em or hate them, one thing's for sure, life in the vineyard would be hard without them.
A biosecurity risk to the New Zealand wine industry is very much a case of when.
"Please experiment, please reinvent, please innovate. But please, please, please communicate – talk to your consumer and let them know…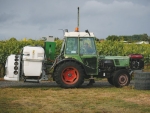 The word ozone conjures up images of big holes in the atmosphere, stronger UV light, the risk of severe sunburn…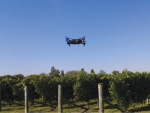 Drones may soon be joining the armoury of weapons used to scare birds away from ripening grapes after a trial…
Brettanomyces bruxellensis is the bane of winemakers throughout the world. Known simply as Brett, its impact can lead to unpleasant…
Spray Nozzle Engineering Australasia has opened two new tank head repair and cleaning Centres of Excellence, in Melbourne, Australia and…
Estimating grape yields is a headache for the wine industry – but now there's an app for that.
»

Latest Print Issues Online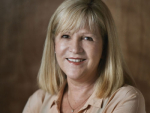 I saw this great headline a few weeks back that basically summed up the weather so far this year: "2016,…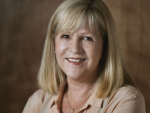 This annual award was instigated by the former editor of NZWinegrower magazine, back in the 1990s.
Unless you were in an area where you felt the full force of the November 14 Kaikoura earthquake, it is…
They may be a common sight in Europe, but having a Clydesdale horse spraying the vines is not something people…
Allen Meadows is a self-confessed, "obsessive" Burgundy lover.