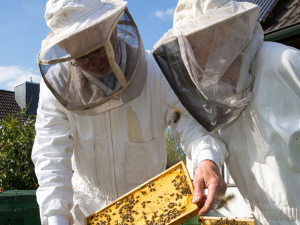 Hundreds of beekeepers, packers and industry trade and suppliers will converge in Rotorua next month for Apiculture New Zealand's national…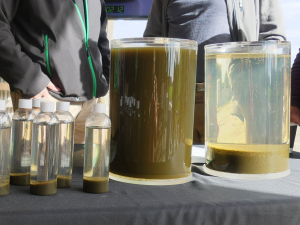 Federated Farmers has released the finalists for the Primary Industries Awards, to be presented in Wellington on July 1.
Opening the gateway to new career and education opportunities in New Zealand's booming apple and pear industry is underway with…
Heavy fog added to the atmosphere of the 64th National Ploughing Championships, held recently at Chertsey, near Rakaia, in Mid…
Determined to reinvent itself as an adventurous SUV brand, Holden recently invaded the far flung Chatham Islands, shipping in its entire…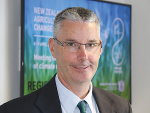 Climate change may force the kiwifruit industry to look for new places to grow its vines – especially the green…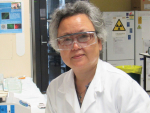 New Zealand blackcurrants have been found by the University of Auckland to have high levels of a key nutrient that…
An asparagus breeder sees scope for the industry making a "tremendous breakthrough" via the Comprehensive and Progressive Agreement for Trans-Pacific…
South Canterbury rural consultant Sarah Barr says there is a huge degree of anxiety on the ground over the surge…
European Union and New Zealand trade officials are still hopeful that agreement on a free trade agreement (FTA) will be…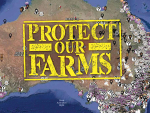 Animal rights activists entering Queensland farms without permission now face being fined.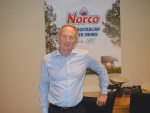 Australia's last surviving iconic dairy cooperative, Norco, says it's getting enquiries daily from farmers wanting to supply it milk.
"On a knife-edge," is how NZ's former high commissioner to London, Sir Lockwood Smith, describes the British government's EU exit plans.
The Irish sure know how to throw a good party, as experienced last month at the National Ploughing Association event at Screggan, County Offaly, Ireland.
Britain should hold a second referendum on Brexit to make sure the British people fully understand what they will be in for when the UK leaves the European Union (EU) in six months.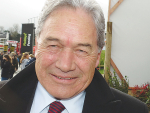 Winston Peters on the mixed reactions to the Government's Zero Carbon Bill.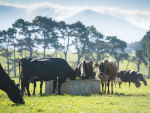 OPINION: The proposed livestock methane target reduction looks like a case of the Government killing the golden goose – or more correctly…
A stoush is brewing in the quad arena in Australia.
OPINION: Most of us are under the impression that all New Zealand has fertile soil that's great for growing food. It's…
OPINION: A culture of trepidation about consuming foods which have been exposed to pesticides is misleading and has sparked much confusion…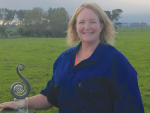 Dairy Woman of the Year Trish Rankin has a message for all farmers: recycling systems work and it is worth…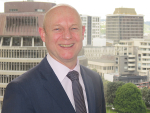 A review of biosecurity controls at New Zealand borders recommends continuously adapting new technology.
A large East Coast Māori-owned farm has the McDonald's restaurant chain to thank for its recent improvements.
Disruption is happening whether we like it or not, says Dave Maslen, NZ Merino general manager for markets and sustainability.
A Christchurch start-up has been recognised at a major Australian agricultural technology event for its technology aimed at minimising waste…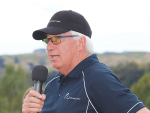 At the end of May, the winner of the Ahuwhenua Trophy for the top Māori sheep and beef farm will be announced at a gala dinner in Gisborne.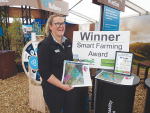 Ballance Agri Nutrients' farm environment planning tool MitAgator last month won the Smart Farming Award at the South Island Agricultural Field Days at Kirwee.
Many very large food companies, particularly in the US, are struggling to adjust to the changing tastes of consumers, says Nick Fereday, RaboResearch senior analyst consumer foods.
Farming is a three-generation family affair for the Haywards of Mt Horrible, near Timaru.
Scattered rain over the past few weeks has been enough to encourage new pasture growth, helping to raise morale amongst Waikato's farmers.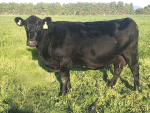 Meadowslea Stud Angus, at Fairlie, says its third annual production cow sale saw solid demand from stud and commercial buyers at…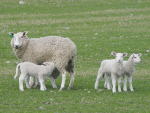 While udders are vital for lamb survival, surprisingly little research has been done on udder health.
Vets NZ-wide are gearing up to help farmers comply with new rules on using local anesthetic while removing horn tissue from…
Farmers spend many hours planning their lives around the farming year, but often health and safety is left out.
An update meeting on Mycoplasma bovis in Hamilton earlier this month, threw up several questions, not least where were all the farmers?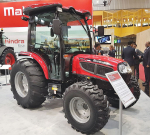 John Deere and Mahindra have squared off in the US over the latter's advertising claims.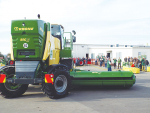 Any company that has a 50-year relationship with a supplier is justified in feeling proud.
The success of a recent UK auction of 1960s tractors should be a prompt to see what's lurking in the…
Determined to reinvent itself as an adventurous SUV brand, Holden recently invaded the far flung Chatham Islands, shipping in its entire…
Founded in 1955, Pukekohe-based Fieldmaster is well known New Zealand-wide for its mowing and post driving equipment for the agricultural,…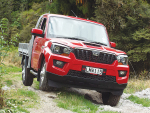 Mahindra, seeking to reintroduce its products to Kiwis, recently took motoring journalists on a day-long drive from Auckland to Rotorua,…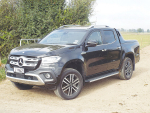 While 2018 heralded the arrival of the long-awaited Mercedes X-Class ute, early 2019 brought with it the cream of the…
You wouldn't credit a 6.1L Chevy small-block V8 with a fuel economy figure of 7.8L/100km but that's the figure displayed…
2020 will see the arrival of a Jeep aimed at tapping Kiwis' unquenchable thirst for utes, says brand distributor in…
Holden is putting SUVs front and centre of its plan for the future.
»

Latest Print Issues Online
»

Connect with Rural News
Every time you wash synthetic clothes, micro fibres of plastic are washed into the waterways, says Devold Wool Direct general…
Australia's last surviving iconic dairy cooperative, Norco, says it's getting enquiries daily from farmers wanting to supply it milk.
Grass silage begins to break down once exposed to air, making steps to reduce losses crucial.
Mark Daniel on what's new in machinery for the vineyard.
New Holland Agriculture has introduced the new Braud 9000 series to its portfolio of self-propelled grape harvesters, with the 9090L…
Initially designed to assist fertiliser spreading trucks operating on steep New Zealand hill country, TracMap's GPS guidance and job management…