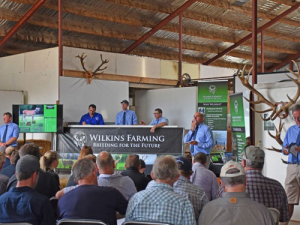 Deer Industry New Zealand (DINZ) says strong sales of sire stags are being reported throughout the country.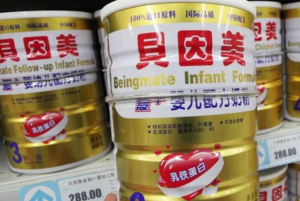 Fonterra's shaky investment in Chinese food company Beingmate is heading for more trouble.
With New Zealand experiencing record-breaking heatwaves this summer, AgResearch scientists say farmed animals can be susceptible and the pressure is…
Red meat export receipts reached a record high for the December quarter of the 2017-18 season.
A new online resource is available for sheep and beef farmers to help them increase on-farm profitability and productivity.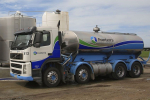 Global dairy prices rose in the overnight auction.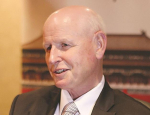 ANZCO FOODS is to become 100% owned by its long-time Japanese major shareholder Itoham Foods.
Agricultural training provider Taratahi says its efforts to attract new students have paid off with solid enrolments for 2018.
The Foundation for Arable Research (FAR) has appointed Dr Alison Stewart as its new chief executive.
A FARMING couple recognised for their sustainability practices will be keynote speakers at the 2018 East Coast Farming Expo on…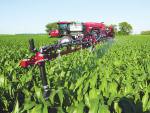 A move in the EU over licensing the use of glyphosate is bothering the farming industry.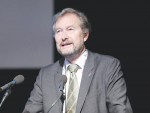 Brexit presents "the biggest seismic change" to the dairy industry in the UK, says Tomas Pietrangeli, UK managing director of Arla Foods.
An Irish politician is blaming the inflexibility and hardline tactics of the European Union (EU) on the UK voting to leave the bloc.
The New Zealand meat industry could be hit by fallout from the tense and divisive Brexit negotiations.
Cattle prices in Australia have ended their three-year golden run, says Meat & Livestock Australia (MLA).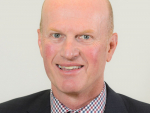 Farmers and growers contribute to the quest of eradicating global hunger by providing nutritious food. Their approach to managing pests…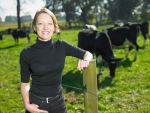 Food and environmental activists are on record as suggesting New Zealand should be ruminant-free to create a cleaner greener country.
Debate continues about what primary sector activities will be 'best' for New Zealand.
"Uncertainty is the only certainty there is and knowing how to live with insecurity is the only security."
Professor Jon Hickford, from Lincoln University's faculty of agriculture and life sciences, gives his view on where the new government…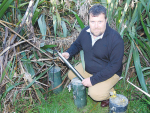 Lincoln Agritech has unveiled an advanced optical nitrate sensor for groundwater which it says will bring a paradigm shift in…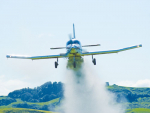 Exploring the uses, benefits and recent developments of fertiliser will be a key feature of the East Coast Farming Expo…
Syndicate agricultural investor MyFarm is moving into apples, looking for $13 million from investors to set up Rockit apple orchards.
Ideas and products for farming innovation and excellence will return for a third season at the East Coast Farming Expo …
New Zealand has a new sheep breed, shown last week at the Canterbury A&P Show.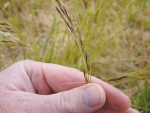 This is a busy time of year on the Mount Beautiful Vineyard, at Spotswood, North Canterbury.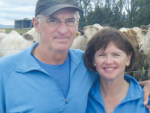 The current meat industry model is "cannibalistic," says Mike Barton, of Glen Emmreth Farm, near Taupo.
Agribusiness consultant Keith Woodford is a big fan of composting dairy barns.
Technology developed in New Zealand could save sheepmeat suppliers to a big UK supermarket chain $19 million annually, says the developer.
The Irwin family -- Geoff, Lee and son Steve -- milk 330 cows on 83ha at Kiwitahi, near Morrinsville, in what Geoff describes as "a relaxed farming system".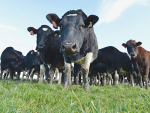 Mycotoxins threaten animal health and producer profits, so identifying and addressing these hidden challenges is important for farmers.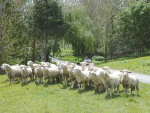 The health and longevity of commercial ram teams is an area where farmers can spend a small amount of time…
Leptospirosis is still severely under-reported, says a researcher of the disease.
The prospect of having to manage fly populations resistant to poisons is becoming a reality for more New Zealand farmers.
The Ministry for Primary Industries (MPI) wishes to set the record straight regarding the article titled 'Imported semen fingered for…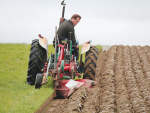 It last happened 60 years ago: the Deep South hosted the final of the NZ Ploughing champs in 1958.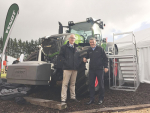 What a year it's been for anyone interested in technology.
New Holland is now offering its Auto Command continuously variable transmission on the T9 Series tractors.
The Valtra T254 Versu won the coveted Tractor of the Year 2018 (TOTY) and Best Design 2018 awards at Agritechnica…
Gallagher has won the supreme award from New Zealand's industrial design community -- a group beyond the farmgate.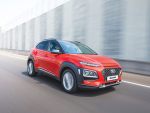 Following the meteoric rise in the SUV market over the last decade, Korean manufacturer Hyundai has launched a small SUV.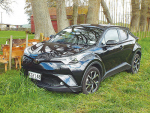 With the compact SUV sector making up 20% of the total SUV market, it's not surprising to see Toyota launching…
When you tell your golfing buddies that you've just come back from the launch of the Range Rover Velar, they…
Best known for its enduring off-road ability, the Toyota Land Cruiser has added another plaudit to its CV – notching…
You'll stand out if you're prepared to hand over the moolah for the Jeep Brute Sport. It won't so much…
»

Latest Print Issues Online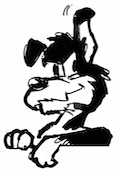 The Hound likes moves by the Australian government to pass a law that will force animal rights activists to hand…
This old mutt reckons Fonterra shareholders council chairman Duncan Coull has done nothing to dispel the oft-heard claim that his…
»

Connect with Rural News
Similar to a high breeding worth cow, a high genetic merit ryegrass cultivar won't fulfil its potential if it's not…
Dry conditions in the early part of summer are suppressing milk production and squeezing dairy prices higher, says BNZ senior…
Getting good staff is just one of the challenges faced by dairy farming businesses. But are we doing enough as…
The word ozone conjures up images of big holes in the atmosphere, stronger UV light, the risk of severe sunburn…
Drones may soon be joining the armoury of weapons used to scare birds away from ripening grapes after a trial…
Nicky Hutchinson "never dreamed" of becoming 'The Boss'.