Displaying items by tag: FoodWaikato
Tuesday, 28 June 2016 10:33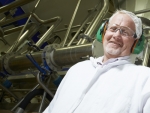 FoodWaikato's open access spray dryer at Waikato Innovation Park is operating at capacity, helping companies using it for research and development to grow their export markets.
Tuesday, 21 October 2014 10:48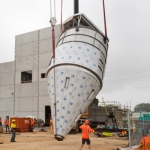 THE WAIKATO Innovation Park will use a $3m equity injection from Callaghan Innovation to kick off a $5m expansion of the FoodWaikato spray drying facility this month.
»

Latest Print Issues Online
OPINION: This guy deserves a medal!
OPINION: Microbes fished from the stomachs of cows can gobble up certain kinds of plastic, including the polythylene terephthalate (PET)…