Displaying items by tag: spray dryer
Tuesday, 21 October 2014 10:48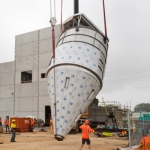 THE WAIKATO Innovation Park will use a $3m equity injection from Callaghan Innovation to kick off a $5m expansion of the FoodWaikato spray drying facility this month.
Tuesday, 26 June 2012 14:50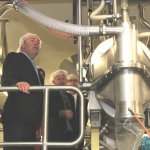 A new spray dryer facility, New Zealand Food Innovation Waikato, was officially opened at Waikato Innovation Park by the Economic Development and Science and Innovation Minister, Steven Joyce.
»

Latest Print Issues Online
Was Fonterra caught napping in Australia?
Wannabe kiwi James Cameron is back in the country, under a special visa, to continue filming his movie during the…