It was an extraordinary sacrifice, says their great grandson David Babich, Chief Executive of a wine company forged by the Croatian couple's son Josip, who came to the Far North in 1910, aged 14, to join four of his elder brothers digging and selling kauri gum.
"It was quite a thing that you might emigrate your children to another country," says David, imagining Petar and Iva with one child at home, after the second youngest left for Argentina. But they wanted more for their children than an impoverished rural existence could offer, even if it meant never seeing them again, he says.
Josip, who had learned the alphabet from Petar, drawn in the ashes of the home fire, spoke no English when he arrived in New Zealand. But he and his brothers had an intrepid work ethic that saw them strive and thrive in their new country.
In 1911 the Babich brothers put a deposit on land in Henderson Valley, and in 1912 Josip planted a vineyard on a terrace above the Kaikino Swamp gum field. Growing and making wine would have been second nature for a boy growing up in rural Croatia, where the family would have had to make wine if they wanted to drink it, says David.
But this was entrepreneurial rather
than subsistence, and by 1916 Josip was making and selling Babich Brothers wine. As well as a lesson in enterprise, Josip's legacy is one of integrity, says David, recalling a story of his grandfather loading a dozen bottles of wine and riding 40 miles one way to deliver them. "He rode the day to get there, stayed for the wedding and the next day rode home."
That's a characteristic David sees echoed at Babich Wines, always striving to go the extra mile. "It becomes a question of what would you do for your customers?" And he loves that the ethos of the three generations before him lives on throughout the business, either through intent or osmosis. It's there in their commitment to environmental sustainability, the wellbeing of people within the company, and the relationships with consumers, he says.
"My grandfather was a truly remarkable person. With no formal schooling he was fluent in four languages - Croatian, Italian, English and Māori - taught himself double book accounting and was an avid reader all of his life. In business he believed you always had to over-deliver for whatever price the customer was paying. This continues as one of the aims of Babich Wines today."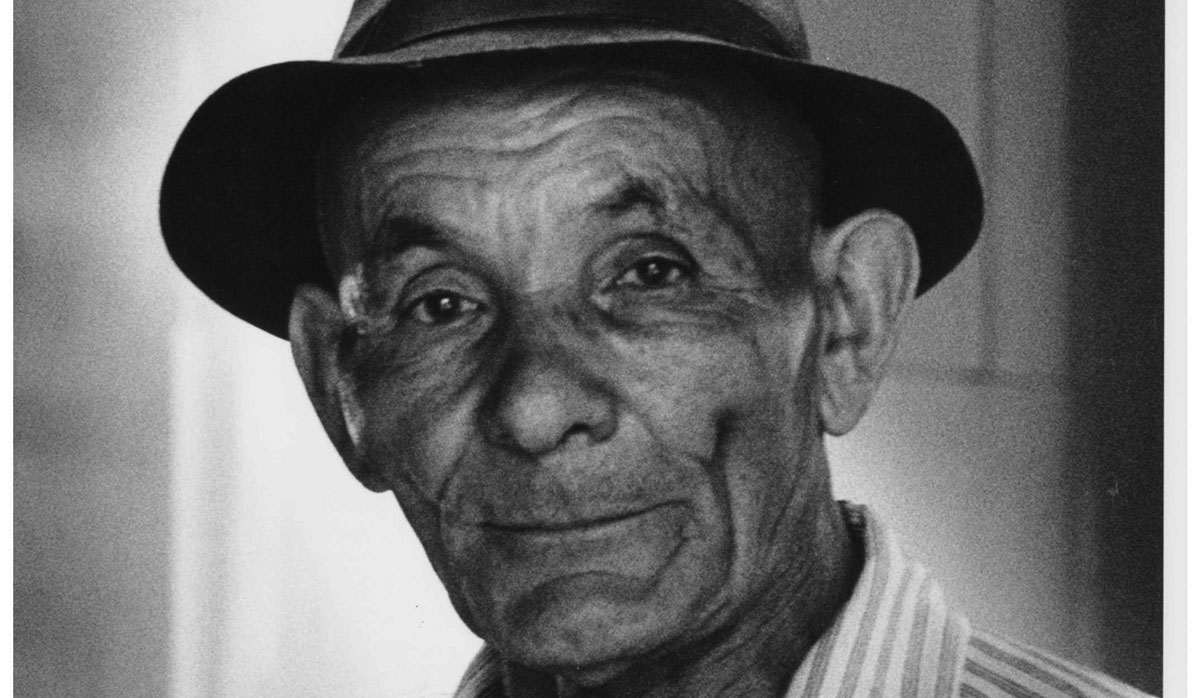 Josip Babich.
Josip and his brothers moved to the Henderson block in 1919 and planted a small orchard and vineyard of Pinot Meunier. David's father Peter and uncle Joe grew up there, joining the business in their teenage years then building a national enterprise with world renowned wines. "Together, they carved out a partnership enduring 60 years of active involvement in the wine industry," said David in the February Winegrower Magazine, following Joe's death.
David was raised "free range" on the home block too, along with his two brothers and cousin André, Joe's son, who joined Babich as principal in 2018. He recalls tearing around on his motorbike and eeling in the stream, and by the age of 12 was driving tractors and learning to operate a harrow disc.
There was never any pressure to join the company, but David's education veered towards science, and he decided to train as a winemaker, heading to Roseworthy College in Adelaide in the late 1980s, before joining the family business, starting on the cellar floor. Raised on the stories of his great grandparents' sacrifice, his grandfather's intrepid spirit, and his uncle and father's dedication to the business, David is determined Babich Wines will stay true to its legacy. "It's a great privilege for me to be carrying on the work started by my grandfather over 100 years ago. I have no doubt that he would be pleased with how we are progressing."