Fonterra chief executive Miles Hurrell says many consumers worldwide are going through significant changes in their lives and there is now a strong demand for health and wellness products. He says Fonterra is having to use new digital technologies to communicate with overseas business partners and consumers to develop new products. He says trials and product sampling is now done online.
Hurrell says, because of Covid, consumers are purchasing products in stores and taking them home; Fonterra is adapting product lines in conjunction with their overseas partners to meet this demand. He says convenience is a factor too, but with an emphasis on health and wellness.
"Convenience has always been there, but it's overlaid now with more of a health conscious aspect and some of the products we are developing at our R&D Centre is really tapping into that sort of health and wellness sector. It's about healthy aging, sports and active lifestyle," he says.
According to Hurrell the elderly market can be divided into two parts. He says there is the 'healthy aging' who want to lead a more active lifestyle and to see their days out in a better state, then there is the medical foods for those who are having to consume foods to get themselves in a better state.
"So we are seeing medical foods pick up as well," he says.
A major challenge for Fonterra as well as other producers of consumer food products is second guessing what might emerge as the next trendy food. Hurrell says that is why the experts at the Fonterra R&D Centre are given the runway and time to think about what things might be like in, says, 10 years time.
He says while much of the research is done in their facility in Palmerston North, the company has research facilities in China, Malaysia, the USA and Europe where they can get much closer insights into consumer preferences.
"These facilities are critical and some of our most important products made there, you'd never see in an NZ context. For example, a tea macchiato which consists of freshly made iced tea, topped with a mixture of NZ cream cheese, whipping cream, and sometimes milk, is extremely popular with young and educated consumers in China. Some of them are willing to queue for hours just to take a sip of this drink. But it's not a product that would necessarily take hold in NZ. That's why we have people on the ground in places like China to help develop new uses for our milk products," he says.
Hurrell says critical to their whole R&D programme is getting a handle on the mind-set of consumers.
Role of Farmers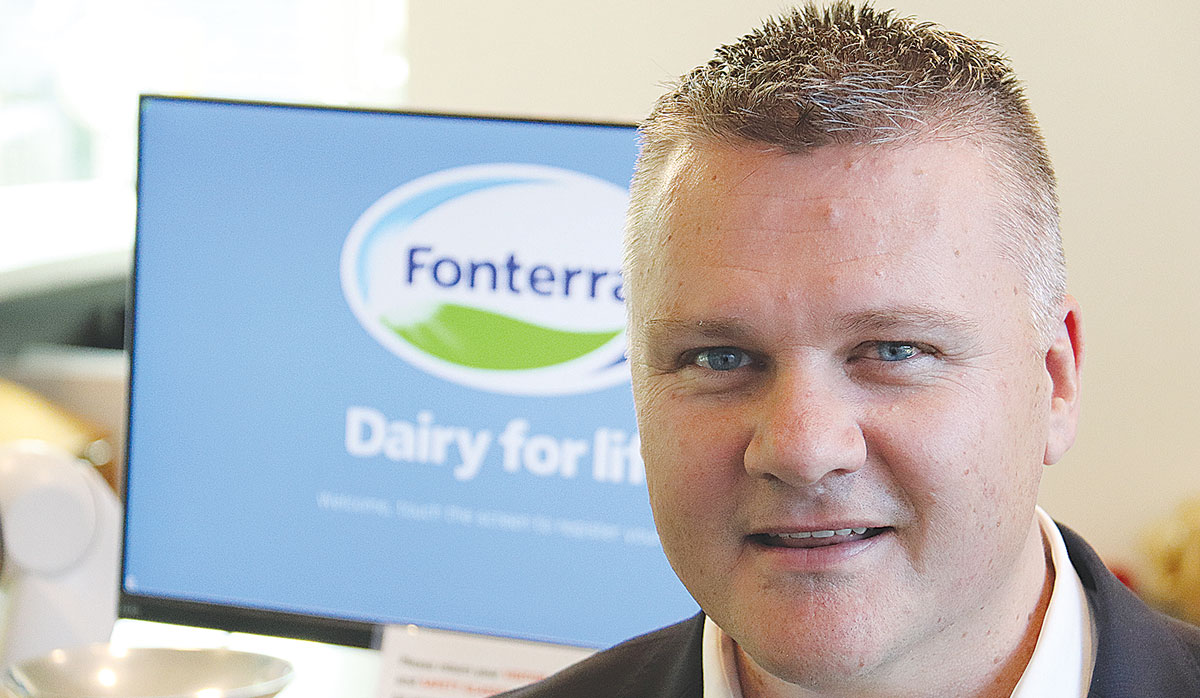 Miles Hurrell
In order to be able to produce high value products, getting high quality milk in a sustainable way is vital.
Miles Hurrell says when we talk about sustainability in the wider sense, a lot of farmers see that as a legislative or regulatory change. But he says this move is actually being driven in a large part by customers and consumers.
"Customers are discerning and they want to know where the products come from; they want to know the story and provenance. We have wonderful story to tell here in NZ. It's not about the Government wanting to change, it's about our customers demanding this and we need to be at the forefront," he says.
Hurrell believes that in general farmers do understand that 95% of their milk is consumed overseas and consumers want a high quality product. He says it is frustrating when occasionally a farmer will let the side down by breaking rules that could damage the reputation of the industry. He says the whole industry has to continually lift its game.