Read: Jackson has thown his hat in the ring for a seat on the board of fertiliser co-op Ballance.
Jackson now owns a1500ha bull finishing farm in partnership with wife Jenny and parents Jo and Anne, at Te Akau. His diverse passage to farming has led to a continual drive to adapt and change.
David Anderson reports.
John Jackson's journey to a fulltime farming career started with attending Lincoln and playing rugby for both Canterbury and New Zealand.
He then went on his OE, but not your typical Kiwi 'work in a London pub and obligatory van trip around Europe' jaunt. Although he did do the latter, Jackson went to Oxford University in England on a scholarship – reading economics, philosophy and politics – where he attained a Special Diploma in Social Studies and also earned a prestigious Oxford Blue for boxing.
Jackson's road to Oxford began on the rugby field where he played lock and loved the discipline and comradeship the game gave him.
After making the Lincoln first fifteen in 1988, Jackson was picked to play for NZ Universities, where after playing the touring Oxbridge (a combination of Cambridge and Oxford universities) team, the thought of study abroad was first hatched. That same year, he also played for NZU in the University World Cup in France, with the Kiwis taking out the title.
Jackson played for Canterbury in 1989 and 1990, clocking up 17 games in total for the red and blacks. However, major knee injuries severely limited his playing career. He then left for England at the end of the 1990 season, fully expecting to be back playing for Canterbury the following season.
"I applied for and was successful in gaining a scholarship to study at Oxford, commencing in October 1991. Once I had decided to read Social Studies, the next hurdle was to interest a college to take me in."
Jackson eventually got a spot in Mansfield College, where former All Black captain David Kirk – who had helped the NZU team as it was passing through Oxford on the way to the University World Cup in France – was instrumental in getting him a scholarship and place.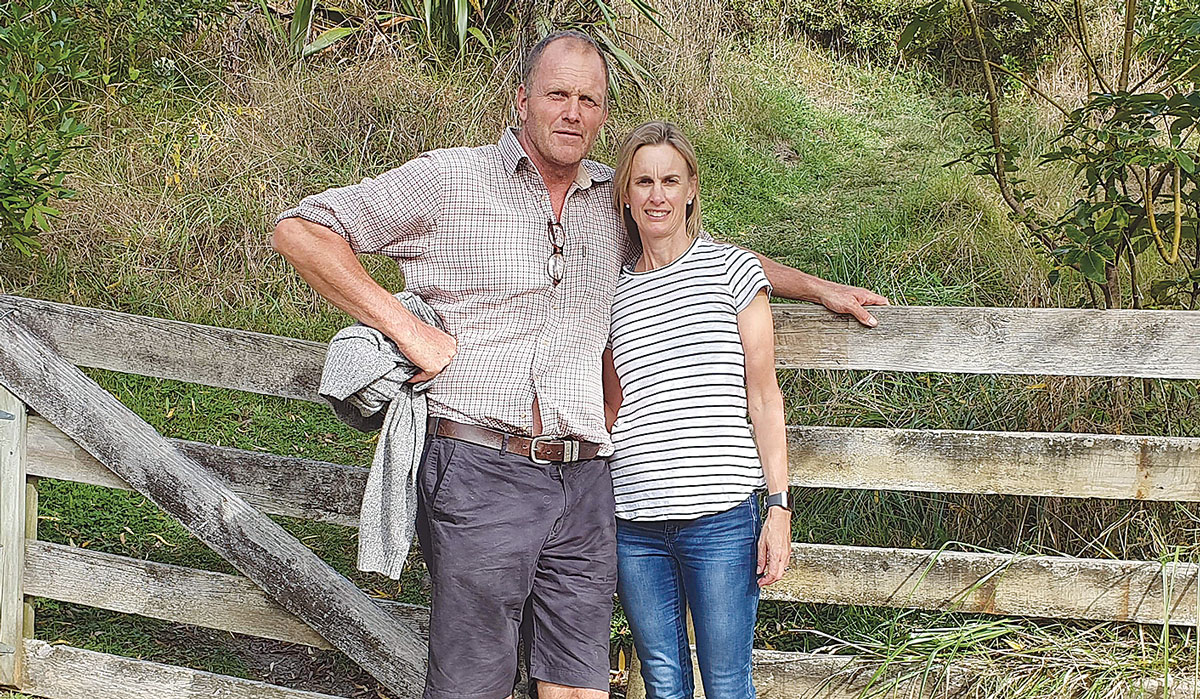 John with wife Jenny.
Jackson says that after a year "away from the books", the academic rigour he needed for Oxford gave him a hell of a fright.
"What was hard to grasp, at first, was the concept of critical thinking. Looking beyond what was written and relating it in a cause-and-effect type manner and always looking from all alternative viewpoints."
Jackson said this was vastly difference from the style and manner of our lecture or lab-based learnings in NZ.
"I loved the challenge and could see improvement quite quickly, once I'd grasped the concept of what was required."
Jackson says he was incredibly privileged to have an Oxford education.
However, his dodgy knee meant the rugby career was finished and because his knee couldn't handle road running, he ended up boxing training. This led to him being selected to compete as the Oxford heavyweight against Cambridge in the annual boxing match.
"I was defeated, on points, by then current British student champion in the Oxford town hall in front of 1000 other screaming students," he says.
Jackson completed his exams and graduated in June 1992 and was also awarded an Oxford Blue for boxing. He eventually returned to the home farm at the end of 1992.
The Jacksons have been finishing bulls since young John was a nipper. When he returned from overseas, his parents were running a breeding herd of Angus-cross cows, 2800 ewes and killing about 300 bulls a year. Jackson grew up on the family farm, where magnificent views of the Tasman Sea dominate the coastal property.
"Times were pretty tough on farm as those who farmed through those years will remember. My parents, expansionary farmers in their own right, were facing considerable debt, poor product prices and overdraft interest rates of 23%. They had covered some of my living costs in England, plus assisting me and my two sisters through university in NZ and independent boarding schooling us all."
He says they were pretty disheartened with their current predicament and were looking for some support.
I realised I wanted to farm and that this might be my only opportunity to establish myself in farming and ultimately own a farm."
In 1993, Jackson worked on farm and then in 1994 he borrowed some money and took a shareholding in the farm's livestock.
In 1994, Jenny Sharp, who Jackson met while overseas, arrived in Te Akau from Australia. They were married 1997 and have had three children – Hugh, Sarah and Charlie.
"Not only has Jenny been my wife and mother to our three children, she's handled all the business administration and for the majority of time has worked an off farm job as well," Jackson says.
His advancement to where Jackson is today, as managing partner of the 1500 ha (14,000 stock units) coastal sheep and beef property at Te Akau, has been a progressive one over the past 28 or so years.
Additional land was purchased in four parcels in 1999, 2000 and 2001.
The final purchase was in 2011 to bring the property's current holding up to 1500ha.
Today the farm runs all bulls and no sheep, with some 2150 bulls killed during the 2019 /2020 season.
From the late 1990s, Jackson progressively moved the farm into an all-male cattle regime, with a single wire rotation system established and bulls divided into small mobs.
Purchasing lighter 1 - 1.5 year old Friesian bulls, the farm typically carries 2200 bulls through a winter before they are sent for processing, mostly aged at 2.5 years. On average, the weight of bulls leaving the farm ranges between 300-315kg.
The property employs four full time staff – three stockmen and a fencer-general and 20 registered work dogs.
"I keep my hand in with a couple of half days of stock shifts each week and cover stock work for other staff when they are away," he says. "I am fortunate to have a great staff and as a consequence do a greater degree of organising and overseeing, not only here but in an advisory capacity for another property nearby."
He says current farm staff strength is a far cry from some of the tougher periods when it was run with a fencer-general and a bit of casual help.
"It's amazing what can be achieved when you're young and keen."
Jackson says good beef prices have helped the partnership consolidate financially and upgrade infrastructure.
"I would calculate we have spent in excess of $400,000 on improving water reticulation and fencing off waterways over the last five years."
As for the future, he doesn't see the same rate of expansion that's been achieved in the past three decades being sustained.