For year ending June 30, 2021, it reported net annual profit of $29 million. Last year it slumped to a $24m loss on the back of Covid-19 and drought.
Total revenue for the last financial year reached $250m, similar to the previous year - with milk revenue accounting for 50% of all Pāmu's operating revenue.
The company will pay a $5m dividend to its shareholder, the Government, with surplus cashflow used to reduce debt.
Outgoing chief executive Steve Carden says a solid milk payout and a diversified business portfolio helped offset lower global prices the company received for its livestock.
He says a "rigorous" focus on operating expenses and lifts in productivity in dairy and livestock farming operations drove the positive result. This was despite difficult market conditions for some red meat categories due to Covid-19's impact on food service markets.
The company's growing forestry portfolio also contributed strongly towards earnings for the year and will help it meet Pāmu's emission reduction targets.
"As a diversified farming business, our capacity to offset any downsides in year-on-year returns with upsides across other aspects of our portfolio is growing," Carden says.
"While pandemic-related disruption resulted in falling venison prices and increased farm input costs, these have been more than offset by higher milk revenue, the growth in carbon revenues and a reduction in operating expenses."
Carden says revenue from the dairy business saw an increase in productivity and revenue over the previous year, due to high milk prices.
However, Landcorp's livestock business performance was impacted by lower meat prices. Overall livestock revenue slipped slightly to $112 million - due to lower meat prices in global markets disrupted by Covid-19 - but lamb and beef prices gained momentum during the final quarter.
Carden says these gains together with processing contracts for specific quality requirements helped even out declines in venison returns.
Pāmu chair, Warren Parker, described the result as "very pleasing" and evidence of further progress in executing the company's strategy and dedication of its people.
"The company's diversification strategy to achieve best land use such as expansion into forestry and horticulture is already contributing positively to the company's outlook," he says.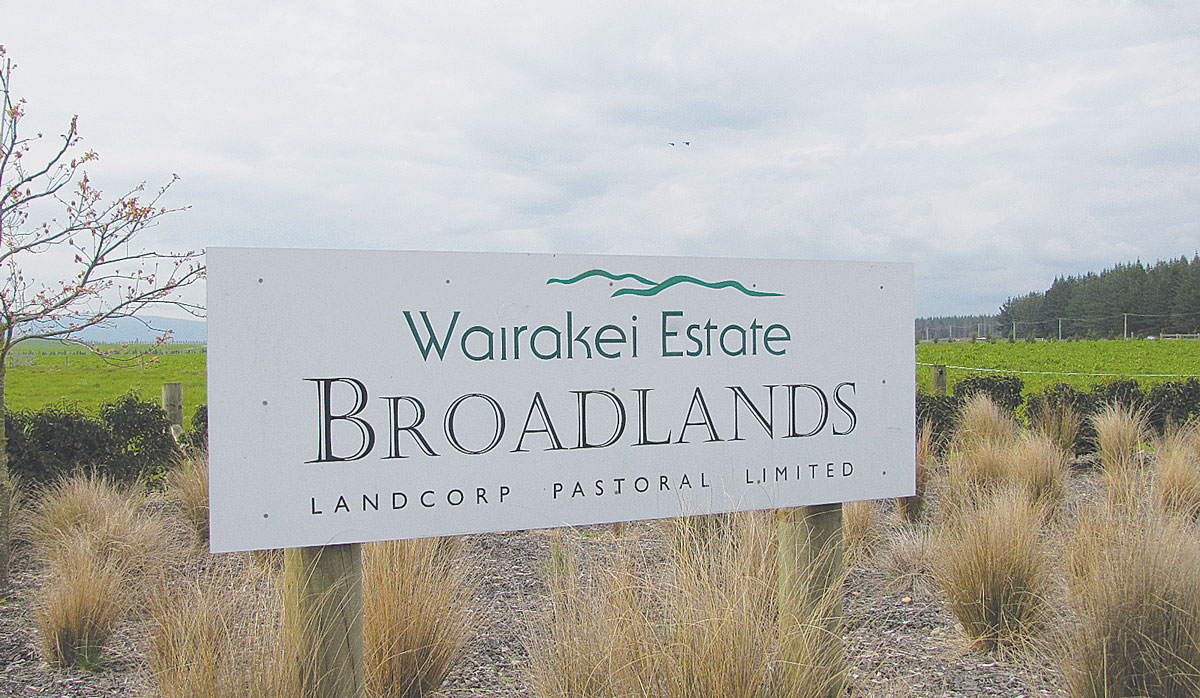 Pāmu's chief executive Steven Carden will finish up with Landcorp in December.
Boss Leaving
Steve Carden is leaving Landcorp at the end of December to become managing director of winemaker Delegat Group.
Carden has been at Pāmu's helm for nearly eight years. He says he's proud of the direction the company is taking.
"Along with the reshaping of the company's strategic direction towards higher value products and land uses, I am proud of the work we have done to improve the health and safety of our people."
Carden claims the company has faced agriculture's big challenges of improving its environmental performance. However, he acknowledges it has further to go.
"Pāmu is a special and unique New Zealand company."
Pāmu chair Warren Parker says the search for a new chief executive will commence immediately.