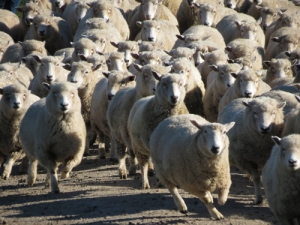 New Zealand's fine wool sector is a step closer to eradicating footrot thanks to ground-breaking research in sheep genetics.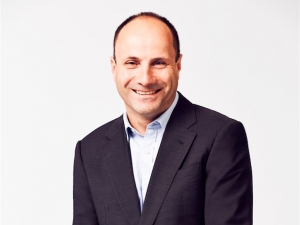 One of the world's largest processors of sheep meat, Alliance Group Limited, aims to reduce carbon emissions by 3,300 tonnes…
New Zealand's 20 most succulent steaks have been named as finalists in the 2015 Beef and Lamb New Zealand Steak…
The Ministry for Primary Industries (MPI) says it is relaxing the fruit and vegetable movement controls for some households within…
Wireless Nation says their partnership with Rural Health Alliance Aotearoa New Zealand (RHAANZ) will give rural communities faster and more…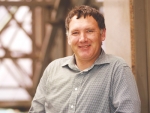 An "unworkable and economically" damaging recent Environment Court decision will not be challenged by Horticulture New Zealand because of the…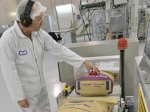 Fonterra is planning a tenfold expansion in production capacity at its Studholme factory in South Canterbury.
Lamb wool has been the 'rock star' this season, with values about $1 above last year, according to Wool Services…
Canterbury dairy company Synlait Milk has begun selling a milk powder ingredient it claims is clinically proven to enhance sleep.
Timaru farmers Warren and Joy Darling are now the Guinness World Record (GWR) holders for the highest barley yield.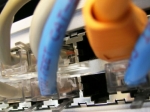 High speed broadband is a core requirement for farmers, says Ireland's Minister for Communications, Alex White.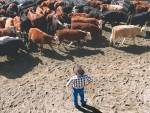 Australian beef farmers have markedly reduced their greenhouse gas emissions and water use in the last 30 years, according to a new study.
Eating beef in the Indian state of Maharashtra now gives diners something extra to chew on – arrest, jail and a fine.
Australian farmers are hearing that good times are coming: a top economic researcher predicts farm production will increase 5.3% to about A$54.4 billion next financial year.
UK farmers are putting food production at the centre of the UK general election campaign. UK heads to the polls on May 7.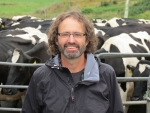 No wonder they say, 'Those who can, do; those who can't, teach'.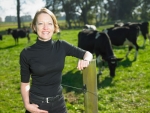 At the beginning of April, the Social Progress Index was released ranking New Zealand 5th of 133 countries, accounting for…
Hardly a week goes by without another report of a quad accident on a farm. And those are only the…
I agree with Dr Reisinger (Rural News, March 7, p19) that we need to improve agricultural productivity and reduce food…
Fonterra's half-year results make unhappy reading to its 10,500 farmers, many struggling with drought and a precariously low payout.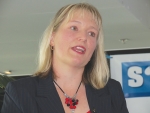 Beef prices have entered a "structural change" and are likely to stay 20-30% above historical averages, Rabobank's Hayley Moynihan says.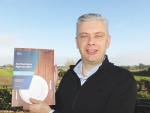 New Zealand lacks any strong dairy brands, according to KPMG's international head of agri Ian Proudfoot.
Keys to the Kiwifruit Industry Strategy Project's success came down to three things, says its independent chairman, Neil Richardson.
Australian dairy farmers are unhappy with a new energy white paper unveiled this month by the Federal Government.
While farmers are "traditionally a private and self sufficient breed" it is important they seek help early when the uncontrollable…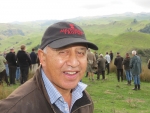 The backdrop to the 850ha property is spectacular, including the partly snow-covered Mt Ruapehu.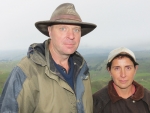 At least 170 people turned out for the field day at Mangaroa Station, about an hour's drive inland from Wairoa, on the North Island East Coast in mid-April.
For the first time in FAR trials ryegrass seed yields have topped 4t/ha.
April is the month when farmers need to make the final decision about hogget breeding for the year.
While feed wheat variety Wakanui still tops the tables for four year adjusted mean yield in Canterbury, a couple of newer cultivars are nipping at its heels.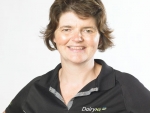 There may be savings to be made in dry-off treatments on some dairy farms, but care is needed to avoid…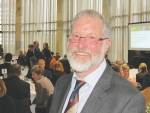 New Zealand scientists have identified animal-safe compounds that can reduce methane emissions from sheep and cattle by up to 90%.
New Zealand's fine wool sector is a step closer to eradicating footrot thanks to ground-breaking research in sheep genetics.
An animal welfare offender has been disqualified from owning stock for 20 years and fined $7500 in Whangarei District Court.
Ensuring young stock are sourced from areas caught up in the outbreak of Theileriosis is still the best defence for farmers' in areas where…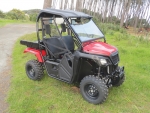 Honda was a late starter in the side-by-side market when it launched the Big Red MUV in 2009.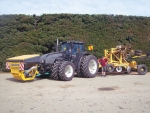 Tractors are hitting the paddocks as the cultivation season looms.
South Canterbury arable farmer Warren Darling has taken delivery of a new Canadian-built 460hp Versatile DeltaTrack tractor, one of the…
Origin Agroup NZ's only farm machinery buying co-op, recently celebrated its 10th anniversary, so it was timely for Rural News…
With a lift capacity of 3.5 tonnes to a maximum height of 4.0m, and powered by a Perkins 4-cyl 130hp…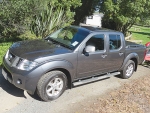 The 2005 launch of the Nissan Navara D40 really tested its mettle, the media drive event hammering the trucks through…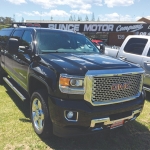 GENERAL MOTORS has given its Chevrolet and GMC pickups a major overhaul for 2015 and the new trucks are hitting…
RECENT UPDATES to the Holden Colorado came in response to criticism about the 'old' model.
The new Subaru Outback, hailed by the manufacturer as "the original crossover sport utility vehicle (SUV)", has been launched in…
WE DON'T often get to drive a Lexus at Rural News, and it's always welcome. We know we are in…
»

Latest Print Issues Online
Your canine crusader hears that the proponents behind the Meat Industry Excellence (MIE) Group – which published its long-awaited red…
Your old mate would like to know what happened to all the vocal critics of the new owners of Crafar…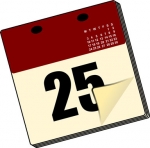 UPCOMING EVENTS - Check out our calender for upcoming rural events going on around the country.
»

Connect with Rural News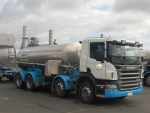 Last night's Global Dairy Trade auction saw the average price index fall for the fourth consecutive time, dropping 3.5% to…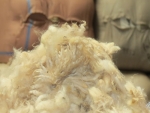 The latest wool auction of 4,700 bales from the North Island saw mixed price movements with a generally steady market…
»

Popular Reads

The recent cold snap is a timely reminder for farmers that we are heading into a high-risk period for vehicle…

The line up of speakers for this month's 'The Future of Heartland Forum' near Cheviot in North Canterbury is making…

Fonterra has reduced its forecast farmgate milk price for the 2014/15 season from $4.70/kgMS to $4.50/kgMS.
New Zealand's 20 most succulent steaks have been named as finalists in the 2015 Beef and Lamb New Zealand Steak…
Douglas McGregor is the seventh grand finalist to be named in the 2015 ANZ Young Farmer Contest.
For competitive shearers, winning a class at Golden Shears is a career pinnacle. Peter McCabe, Tauranga, achieved this at the…