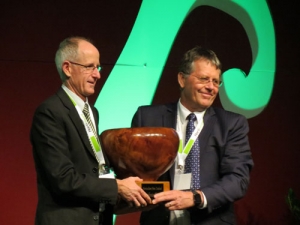 Horticulture New Zealand presented its inaugural President's Award to lifelong kiwifruit industry supporter and grower Ian Greaves last week.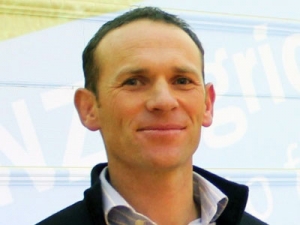 Beef + Lamb New Zealand (B+LNZ) has launched the 2015 Sheepmeat and Beef Levy Referendum proposal, outlining activities for the…
DairyNZ's long-serving chairman John Luxton will step down later this year.
Waikato Regional Council says it is concerned proposed changes to the national plan for managing tuberculosis (Tb) in cows may…
Luxury merino fashion brand Perriam has been selected for a special showcase on wool in fashion at the prestigious New…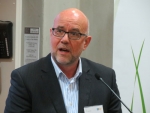 A Massey University scientist says it's important any debate on GE is conducted on the knowledge that now exists about…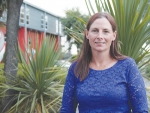 Key industry organisations are happy with some changes to the Health and Safety Reform Bill, but Federated Farmers still has…
Lighter fleece weights due to a big North Island move to meat production from sheep is an influence on wool…
Horticulture NZ chairman Julian Raine believes horticulture can, as predicted, overtake dairying as NZ's main export industry.
The weak NZ dollar is providing an unexpected windfall for the country's sheep and beef farmers.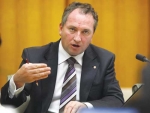 Australian farmers can look forward to a A$1.2 billion boost to farm incomes and more drought assistance as part of the recently released Federal Government's long awaited agricultural competitiveness white paper.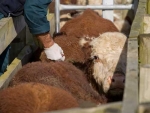 UK farmers are urging their Government to implement its 25-year TB eradication strategy immediately and in full to ensure farmer support for it remains strong.
European legislation threatens to slash the trading bloc's grain output, so boosting prices globally, growers at the UK's Cereals event were told last month.
Meat & Livestock Australia's (MLA) Australia Day lamb advertisement has won TV Ad of the Year.
Farmers are becoming more popular in England and Wales, according to a recent survey by National Farmers Union.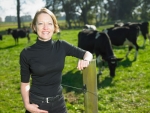 Australian agriculture has almost limitless potential according to a landmark white paper on agricultural competitiveness released at the beginning of…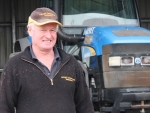 Last month more than 150 agricultural contractors from all around the country gathered in Blenheim for the Rural Contractors New…
Two international events will take our attention this year: the TPP negotiations and the climate change summit in Paris in…
It is understood that top officials from 12 Pacific nations negotiating the Trans-Pacific Partnership (TPP) free trade pact are planning…
We live in a remarkable country, one that's rich in natural beauty and wealthy in natural resources. New Zealand has…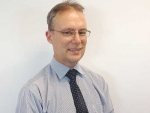 For the first time Statistics NZ plans to offer farmers an online option for its agricultural survey, and it has…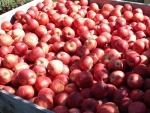 One of New Zealand's leading growers and the largest organic apple producer has launched a rebranding plan to reflect the…
In recent months we've seen speculation from some commentators on the uncertain future of co-operative dairying in New Zealand –…
The apiculture industry has voted by a substantial majority to proceed with unification and their associations at the New Zealand…
New Zealand has been ranked #3 in the recently released Scientific American World View Scorecard, which measures the biotech innovation…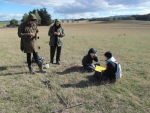 Producing detailed soil maps of New Zealand farms could help improve food production across the country, as well as reduce nitrate leaching, a Lincoln University report suggests.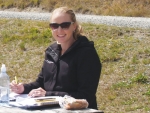 Deer Industry NZ says it is fielding an upsurge in the number of farmers wanting to join an Advance Party (AP).
Goats can be like pets and easier to handle than dairy cattle, says Oete Farms director Matt Bolton.
Trevelyans Packhouse on the outskirts of Te Puke is reminiscent of terminal one at London's Heathrow international airport – in that it never seems to end.
Deer Industry NZ is fielding an upsurge in the number of farmers wanting to join an Advance Party (AP).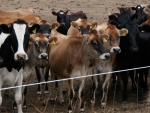 A South Waikato dairy farmer has been sentenced in Rotorua District Court for neglect and ill treatment of cows that…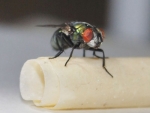 Scientists waging war on Australia's nastiest agricultural parasite have mapped the blowfly genome in a development that offers the potential…
The unusual pattern of disease and mortality that affected dairy cows grazing on swedes last winter in Southland and Otago…
At Mangarata Farm in Wairarapa they are selecting for ewes that will 'bounce back' after lambing and conceive twins each…
The anti-1080 lobby Farmers Against Ten Eighty (FATE) is claiming possums are scapegoats for TB outbreaks nationwide.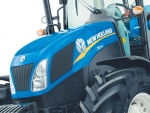 New Holland distributor CB Norwood, Palmerston North, has released the latest Tier 4 versions of the popular T4 series tractors…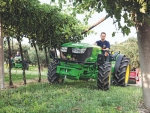 John Deere has recently launched its new 5GL low profile series tractor.
The Kverneland CLC cultivator has been around for a number of seasons.
It's no surprise to see JCB bring new products to the market, but the recent release of the 1CX-T combines…
A recently introduced premium range of goat feeding equipment from Stallion Plastics should hit the shelves in time for this…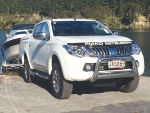 As a dedicated SUV driver who likes the elevated seating position to do a little 'over the hedge' farming, the…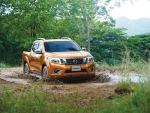 No longer able to claim the coveted 'most powerful in class' tag for the Navara, Nissan has instead grabbed best-in-class…
The 2005 launch of the Nissan Navara D40 really tested its mettle, the media drive event hammering the trucks through…
GENERAL MOTORS has given its Chevrolet and GMC pickups a major overhaul for 2015 and the new trucks are hitting…
RECENT UPDATES to the Holden Colorado came in response to criticism about the 'old' model.
»

Latest Print Issues Online
The Hound notes that Lincoln University's vice-chancellor Andrew West has suddenly resigned. This old mutt hopes West's replacement is not…
A mate of the Hound recently attended the annual conference of Rural Contactors NZ, held in Blenheim in late June.
»

Connect with Rural News
»

Popular Reads

After a nail-biting finish, Matt Bell of Aorangi has been named the 2015 ANZ Young Farmer of the year.

The Wanaka A&P Show has been nominated as a finalist in the annual New Zealand Association of Event Professionals Event…

For the first time Statistics NZ plans to offer farmers an online option for its agricultural survey, and it has…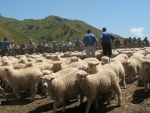 Wool markets remain steady with the latest sale seeing increases of 1 to 2% overall, says NZWSI general manager, John…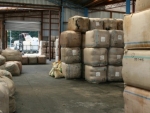 The weakening New Zealand dollar helped local prices this week with most types increasing by the corresponding currency change, says…
The Canterbury A&P Show will host a Royal A&P Equestrian Event in 2015, giving competitors the chance to win prestigious…
The Wanaka A&P Show has been nominated as a finalist in the annual New Zealand Association of Event Professionals Event…
Entrants in the 2015 Lincoln University Foundation's South Island Farmer of the Year competition will again have the chance to…