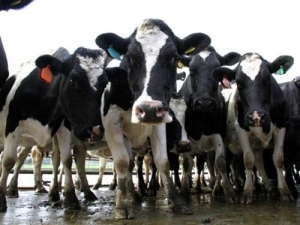 Applications are now open for the 2016 New Zealand National Agricultural Fieldays Sir Don Llewellyn Scholarship.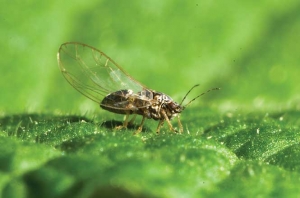 Release of a type of parasitic wasp is proposed as a biological control agent to combat a psyllid - plant…
BNZ has announced its plans to make a cornerstone 17% investment in cloud-based farm accounting software provider, Figured Ltd.
Trade Minister Todd McClay announced today the Government will be running nation-wide roadshows on the Trans-Pacific Partnership (TPP).
A bunch of chooks have added to the positive attention New Zealand primary industries have been receiving online recently.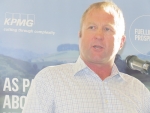 David Anderson spoke with New Zealand's special agricultural trade envoy Mike Petersen and others about what TPP will mean for…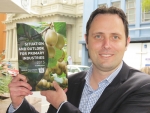 The Ministry for Primary Industries says E-commerce has huge potential for the New Zealand primary sector.
The advent of closed circuit television is now making it easier for farmers to protect themselves from 'industrial sabotage', according…
An iconic agricultural figure – shearer David Fagan – is now Sir David.
Entries for the Steak of Origin challenge close on February 19.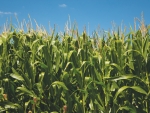 Exploring how agricultural biotechnologies can benefit small-holder farmers particularly in developing countries will be the subject of an international symposium next month.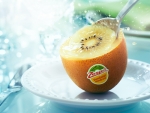 Zespri's SunGold or G3, has been named as fruit and vegetable product of the year by Lebensmittel Praxis, one of Germany's most important grocery trade publications.
Australian farmers are hailing bipartisan support for a free trade deal signed with China.
Federated Farmers says palm kernel expeller (PKE) is not to be blamed for Indonesian forest fires.
Deer Industry New Zealand says the northern summer trial promotion of Cervena venison in the Netherlands went down well with chefs and their customers.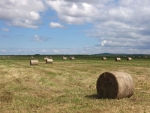 Wanted: people who know what to do and do it well, especially when the going is really, really tough –…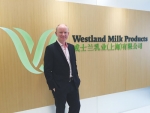 Recently there has been a lot of negative news and comment about economic conditions in China – the slowing growth,…
Well, it was supposed to be a dry summer, but all it has done here in Northland is rain!
Internationally, trade in illegal pesticides has exploded.
A headline in National Business Review at the end of December urged readers to "embrace uncertainty for better business in…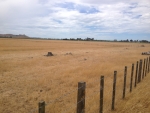 MPI says while recent rains have brought welcome respite from dry weather in much of the country, farmers in drought-affected…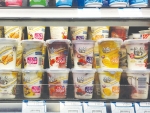 Fonterra's revamp of its struggling Australian business continues with the impending sale of yoghurt and dairy desserts range.
Primary ITO, the industry training organisation for the primary sector, is launching new qualifications for the agriculture sector this month.
'Bold' new broadband rural connectivity targets have been welcomed by the Rural Health Alliance Aotearoa NZ (RHANZ) and the Telecommunication…
The Ahuwhenua Trophycompetition that will in 2016 decide the top Maori dairy farm gives a great focus to Maori working…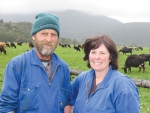 West Coast dairy farmer Renee Rooney and her husband Greg farm in the small settlement of Inchbonnie, near Greymouth.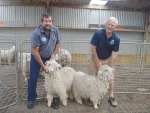 Northland goat farmer David Brown is expanding his business.
Canterbury farms are about to become the most technologically capable in New Zealand.
All businesses benefit from fast reliable internet and rural broadband can help reduce the effects of isolation on East Coast farming operations.
Do not feed herbicide tolerant (HT) swedes to cows when the animals are in late pregnancy or early lactation.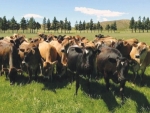 A cool cow in summer is a happy cow, says DairyNZ animal welfare team manager Chris Leach.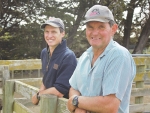 A combination of unusual conditions has bothered sheep farmers Hamish and Alastair Craw on their Banks Peninsula farm, Longridge Agriculture…
Often people are lost for words when they ring about a dog for sale, so here is a checklist I…
Farmers are being encouraged to consider the risk of facial eczema (FE) in the coming months as weather conditions point…
Seeking to offer products that meet demand, by using new technologies in the most cost-effective manner, just makes sense, says…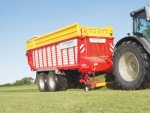 While many will argue whether the best silage is made by self-propelled harvesters or loader wagons, there's no doubt the…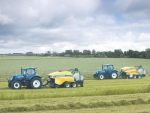 The saying once was roller balers for grass and belt balers for straw...
Dealers from New Zealand, Australia, Fiji and Papua New Guinea gathered in Melbourne recently for the first Australasian Kubota Conference.
Having supplied product from Austrian grassland specialist Goweil since 2002, Webbline now introduces the new G1 fixed chamber baler.
Significant work has been done as a response to the emergence of bovine anaemia associated with Theileria orientalis infection (TABA)…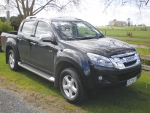 Large passenger vehicles seem to have gone out of favour as the march of the once humble ute seems to…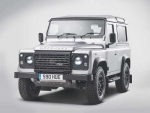 The saying goes "the only good thing to come out of Birmingham (UK) is the M6 motorway", but just a…
Firstly, in my defence, I'm a 1970s petrolhead who knew his way around Cortina, Capri and Weber carburettors no problem,…
As a dedicated SUV driver who likes the elevated seating position to do a little 'over the hedge' farming, the…
No longer able to claim the coveted 'most powerful in class' tag for the Navara, Nissan has instead grabbed best-in-class…
»

Latest Print Issues Online
Your old mate asks is it arrogance, stupidity or are they crying poor?
The Hound wonders what Massey University has against farming.
»

Connect with Rural News
»

Popular Reads

Tractors, luv 'em or hate them, one thing is for sure - life on the farm would be hard without…

Canterbury farms are about to become the most technologically capable in New Zealand.

Fonterra's revamp of its struggling Australian business continues with the impending sale of yoghurt and dairy desserts range.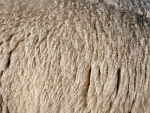 New Zealand Wool Services International chief executive John Dawson reports this week's auctions held in both centres saw slightly different…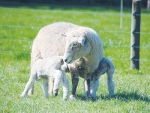 New Zealand Wool Services International marketing executive, Malcolm Ching reports that the 15,000 bales on offer from both centres this…
Drones may soon be joining the armoury of weapons used to scare birds away from ripening grapes after a trial…
Nicky Hutchinson "never dreamed" of becoming 'The Boss'.
56 years is a long time to stay in any one job, but it seems an especially long amount of…