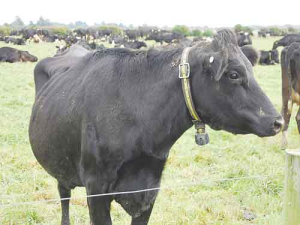 Fitting out an entire dairy herd with wireless digital activity monitors is so effective a management tool that it even…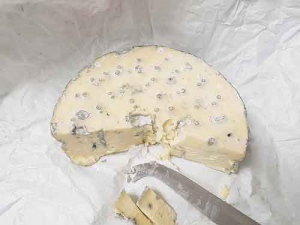 A chance find of suspicious mould in hay on a Fairlie beef farm has led to the discovery of a…
Most farmers are satisfied with their banks, according to the latest Federated Farmers Banking Survey.
Copper (Cu) is an essential micronutrient of cattle with many vital roles, ranging from facilitating the formation of red blood…
Plan now how you will manage for drought this summer, says DairyNZ.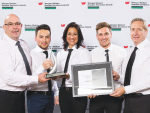 A campaign to market mastitis treatments to dairy farmers has been recognised at the Westpac Waikato Business Awards.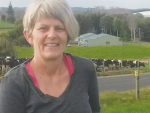 The saying that 'change is the only constant in life' is true for the dairy industry and standing still is…
Fonterra chief executive Theo Spierings has been appointed chairman of Global Dairy Platform (GDP).
Two New Zealand farmer-owned co-ops are jointly offering an alternative revenue stream for farmers through a Wagyu programme.
Synlait milk has doubled its milk powder canning capability with the opening of a $55 million facility at Mangere, Auckland.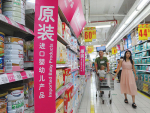 While overall dairy exports from New Zealand and Australia are declining, the European Union is showing strong export growth, says Fonterra's November Global Dairy Update.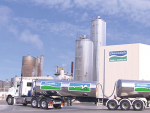 Fonterra's short reign as Australia's biggest milk processor could be over early next year.
Canadian dairy company Saputo says its acquisition of Murray Goulburn will add to and complement the activities of its dairy division in Australia.
Two 80-BAIL Waikato Milking Systems (WMS) rotary platforms are at the heart of a new 10,000 cow dairy farm in China.
Australia's key dairy region is facing a "supply chain revolution," says Rabobank senior dairy analyst Michael Harvey.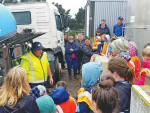 At least 59% of the public surveyed has a favourable opinion of dairying and 90% of media coverage of dairying…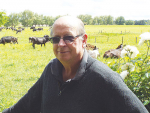 In reflecting on the salary package/bonuses paid to Theo Spierings in the past season it is important to understand that…
Sadly, our cooperative has lost one of our strongest people with former director Michael Spaans passing away last week.
Examining the primary sector policies of Labour, and thus our new Government, there are a few things on my wish…
New Zealand's primary sector exports are expected to increase strongly in the current year, according to the Ministry for Primary…
A chance find of suspicious mould in hay on a Fairlie beef farm has led to the discovery of a…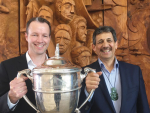 Landcorp is to sponsor the Ahuwhenua Trophy, which recognises excellence in Maori dairy and sheep and beef farming.
The decision by Lely NZ's parent company Lely to sell its grass machinery division to AGCO and concentrate on dairy…
The number of shareholders in the dairy industry is dropping.
We need to be tough on issues but careful with people, KPMG farm specialist, agri-food, Julia Jones told an Auckland…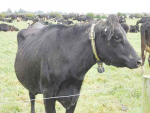 Fitting out an entire dairy herd with wireless digital activity monitors is so effective a management tool that it even…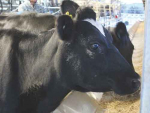 Copper (Cu) is an essential micronutrient of cattle with many vital roles, ranging from facilitating the formation of red blood…
Landowners and rural contractors are being urged to watch for pest plants.
DairyNZ will lead a seven-year $21 million research partnership to contribute to cleaning up rural waterways.
Dairy goats, like meat and fibre goats, need good feed.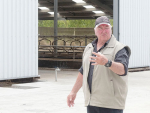 Pareora dairy farmer Peter Collins has paid tribute to the man at the centre of the Mycoplasma bovis outbreak in…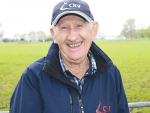 AI technician Don Shaw (79) has been surrounded by dairy cows his entire life, bringing many calves into the world.
In the wake of the Mycoplasma bovis outbreak, one of New Zealand's main bull semen suppliers is calling for an…
The saying goes, you can't have too much of a good thing, but that doesn't always ring true.
Wet, very wet -- in just about all the North Island and even the South Island for quite a while.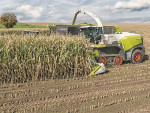 German harvester manufacturer Claas, known for the rubber track system it developed 30 years ago, went on to refine it.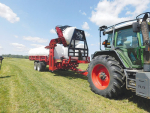 Anderson Group, in Quebec, Canada, has launched a trailer that collects wrapped silage bales on the move, with no risk…
Founded by Victor Joskin in 1968, the Belgian family-owned Joskin company is now reckoned the world's largest maker of slurry…
Can you guess what's covering the interior of this Case IH Puma? Hint: the driver was on effluent duties.
Have you got a favourite farm memory? Then share it and the best yarn will win a farm bike worth…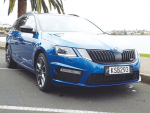 Buying a house, horse or car is often about first impressions, so the first look at the Skoda Octavia RS…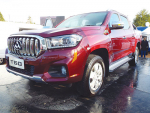 LDV distributor Great Lake Motors says it expects to shake up New Zealand's ute market with its new LDV T60.
The new kid on the SUV block will have auto sales and marketing managers burning the midnight oil and scratching…
When we reviewed the VW Amorak in February 2016, it was fair to say we quite liked it. For 2017,…
You might have to wait a while to buy one, but Holden will premiere the new Commodore Sportwagon at the…
»

Latest Print Issues Online
The farmers who booed Winston Peters at the water tax protest in Morrinsville in September may owe him an apology.
While most Starbucks bottled drinks contain dairy, four new options on the company's ready-to-drink menu scratched cow milk from the…
»

Connect with Dairy News
Dairy farming was always a likely career path for Graham Barlow, of Fermanagh Farm, in the Piako district of Waikato.
Danone has been awarded damages from Fonterra Co-operative Group totaling $183 million – fall-out from Fonterra's product recall of 2013.
Fonterra has dropped its forecast milk payout for this season by 35c to $6.40/kgMS.
The word ozone conjures up images of big holes in the atmosphere, stronger UV light, the risk of severe sunburn…
Drones may soon be joining the armoury of weapons used to scare birds away from ripening grapes after a trial…
Nicky Hutchinson "never dreamed" of becoming 'The Boss'.