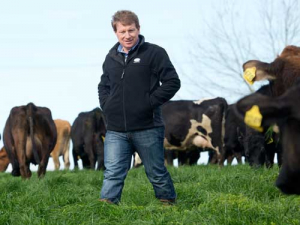 Fonterra is sticking with its forecast farm gate milk price of $6/kgMS.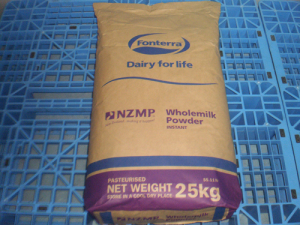 Dairy prices stabilised in last night's Global Dairy Trade (GDT) auction, rising 1.7% following a 9% fall over the previous…
Casey Blatch, group financial controller for Canterbury milk processor Synlait Milk is the Young Financial Manager of the Year.
What's happening with once a day (OAD) milking now, following the death last year of its great advocate professor Colin…
Dairy farmers bracing for unannounced visits by Waikato Regional Council staff are reminded by a Feds spokesman to enforce health…
There is widespread speculation about a contest for the presidency of Federated Farmers at its annual meeting in June.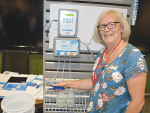 Fonterra is working with innovation partners whose technology offerings can help farmers manage their businesses better.
A major Westland Milk Products strategy is to increase the amount of value added products versus commodity milk powder.
Fonterra is maintaining its forecast guidance but with a note of caution on some emerging headwinds, director John Monaghan says.
Westland Milk Products' (WMP) new chief executive says shareholders in the cooperative feel completely gutted at the performance of the…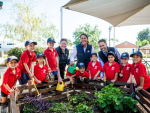 From veggie gardens at preschools to wet suits for state emergency services - make up Fonterra Australia's latest community projects.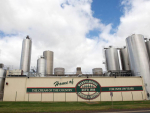 Canadian dairy company Saputo is set to take full control of Australian dairy processor Warrnambool Cheese and Butter.
British vets are nervous about changes that may arise from Brexit, says British Veterinary Association (BVA) president Gudrun Ravetz.
More signs of consolidation in the Australian dairy sector.
Fonterra says improving global dairy prices and a revamp of its operations have enabled a rise in the farmgate milk price to Australian suppliers.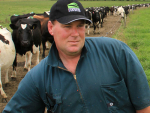 The Government's recent announcement that it wants 90% of New Zealand's lakes and rivers meeting swimmable water quality standards by…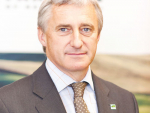 Federated Farmers president Dr William Rolleston spoke on global trade and its impact on farmers at the Feds' national council…
Maize silage harvest is running two-three weeks late in most areas because of later planting and cooler-than-average early summer temperatures.
It's the season for the doomsayers of the dairy industry.
The birth of Westland Milk Products was an appealing story for all New Zealanders, not just West Coasters. It spurned…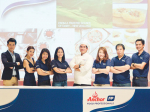 A growing urban middle class in Thailand – the second largest economy in Southeast Asia – is opening new doors…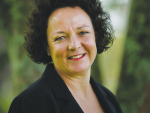 Opportunity for New Zealand agritech products and services, particularly dairy, is presenting in a number of developing markets, says NZ…
A milestone 55 years in the making was passed in a split-second: with one clamp of a tag punch LIC…
Owl Farm, a partnership between St Peters School Cambridge and Lincoln University, strives to demonstrate best practice in dairy farming…
More than 75% of New Zealand's dairy exports to China are still subject to tariffs the industry thought would by…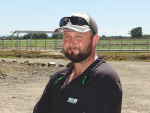 What's happening with once a day (OAD) milking now, following the death last year of its great advocate professor Colin…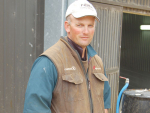 Dairy farmers bracing for unannounced visits by Waikato Regional Council staff are reminded by a Feds spokesman to enforce health…
The Clean Green Effluent Company says its multi-award winning system leads the way in effluent technology.
A staged approach to a comprehensive effluent system delivers on all counts, says a Kereone farmer.
A farmer and community led irrigation scheme has secured $1.37 million funding from the Government.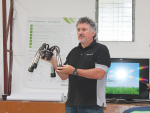 DairyNZ has put together in-depth tools and animations on how to milk efficiently while ensuring cow health.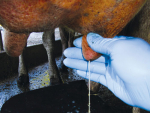 'The benefit of extended therapy for mastitis: myth or fact?' was the topic at the third global milk quality expert…
Rearing young stock on single species grazing systems under irrigation may become very challenging as there is often no alternative…
Evaluation of what is an adequate level of trace minerals is generally based on population in sample analysis of large…
Bovine viral diarrhoea (BVD) is a surprisingly common viral disease of cattle and other ruminants.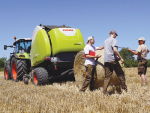 Tractor makers routinely submit tractors for testing and review, but its much less common for machinery.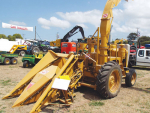 Giant self-propelled forage harvesters are a common sight in paddocks, but wind the clock 55 years to 1962, when the…
Water remains a hot topic, given the boom-and-bust cycles and the likelihood of restrictions and higher costs for the precious…
Dairy farmers with herringbone sheds can now make use of a new LIC Automation YieldSense app to help them determine…
Kuhn has upgraded its range of high capacity tedders with a new chassis design and rotor lifting mechanism which allows…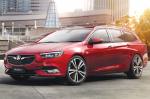 You might have to wait a while to buy one, but Holden will premiere the new Commodore Sportwagon at the…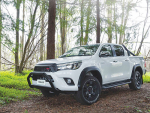 This new year might just be the time to buy a new vehicle.
Now entering its 21st year since the launch in 1995, the Toyota RAV 4 has graced the yards or driveways…
Jeep is celebrating 75 years of 4x4, military history and outdoor adventure in 2016 and to mark the event, Jeep…
High demand is anticipated for the new Suzuki Vitara Turbo soon to be launched in New Zealand.
»

Latest Print Issues Online
Dutch dairy farmers are queuing for a 'death subsidy' for cows as part of a plan to reduce the size…
It's not often the police invite the public to have a little fun with cannabis (marijuana).
»

Connect with Dairy News
A new dairy conversion is a vote of confidence in the dairy industry by farmer Peter Schouten, of Swannanoa, North…
Fonterra chairman John Wilson says overseas milk suppliers could be allowed to own shares in the co-op.
A time-saving strategy is to shorten the milking time for up to 20% of the herd, says DairyNZ scientist Dr…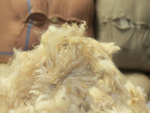 The 4700 bales on offer saw a 74% clearance with mixed results, however all prices paid locally are still above…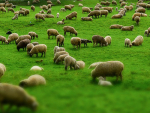 The 7250 bales of North Island wool on offer saw a 72% clearance with most types easing further.
The word ozone conjures up images of big holes in the atmosphere, stronger UV light, the risk of severe sunburn…
Drones may soon be joining the armoury of weapons used to scare birds away from ripening grapes after a trial…
Nicky Hutchinson "never dreamed" of becoming 'The Boss'.