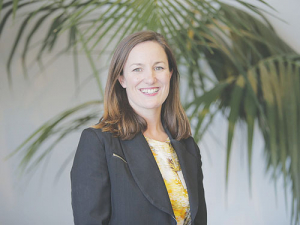 New Zealand dairy farming has reduced greenhouse gas emissions by 20% since 1990, measured as carbon dioxide equivalent per kilogram…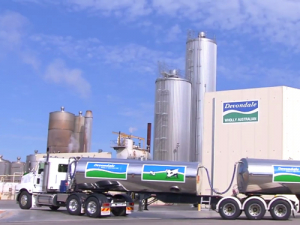 Australia's largest milk processor Murray Goulburn faces court action for allegedly misleading milk forecast payouts to its farmer suppliers.
Some Canterbury dairy farmers are moving to once-a-day (OAD) milking after the tail end of Cyclone Cook capped off an…
In little over a decade palm kernel extract (PKE) grew from being a little known by-product, to one of the…
Protecting New Zealand's waterways are a priority and dairy is one of many sectors that needs to play a role,…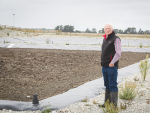 Civil engineer Rex Corlett has won a prestigious engineering award for his work on effluent pond design and construction, reports…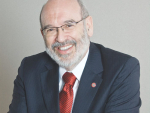 Dairy farmers are applauding the clear message in Sir Peter Gluckman's freshwater report that everyone has a role to play…
CRV Ambreed scientist Phil Beatson is being credited for the genetic discovery that could help reduce nitrogen leaching on New…
South Taranaki farmers Peter and Nicola Carver's eye for long-term sustainability has won them top placing in the Taranaki Ballance…
Some Fonterra milk tankers will soon be showing off a new livery.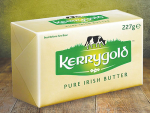 Wisconsin may be America's 'dairy state' but in butter some citizens' loyalty lies with Kerrygold from Ireland.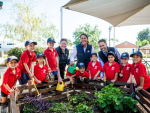 From veggie gardens at preschools to wet suits for state emergency services - make up Fonterra Australia's latest community projects.
Canadian dairy company Saputo is set to take full control of Australian dairy processor Warrnambool Cheese and Butter.
British vets are nervous about changes that may arise from Brexit, says British Veterinary Association (BVA) president Gudrun Ravetz.
More signs of consolidation in the Australian dairy sector.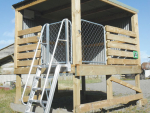 For many farmers, 'compliance' is a word that evokes images of short-stature, goose-stepping individuals with clipboards and funny moustaches.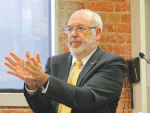 Sir Peter Gluckman's report on the state of our fresh water hits the nail on the head.
Horizons Regional Council unveiled its One Plan some ten years ago as the plan to end all plans.
A recent NZ Herald article indicated that collaboration over Waikato Regional Council's Healthy Rivers/Wai Ora Plan Change 1 has cost…
Mention the words Westland Milk Products and eyebrows are raised and furrows appear on the face. Some say it's a…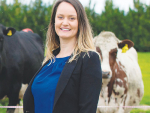 New Zealand dairy farmers can look forward to a good season in 2017-18, after having enjoyed the fruits of improved…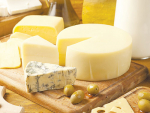 Local news media carry many reports and comments about the price of milk and how it's hurting farmers.
A second generation cheese making family with Dutch origins, the company Meyer Gouda Cheese is continuing its golden run at…
Dairy farmer Peter Gilbert is the new president of the Canterbury A&P Association for 2017. He was elected at the…
Primary Industries Minister Nathan Guy is welcoming new figures forecasting that primary exports will reach $37.5 billion for the year…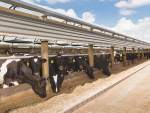 In little over a decade palm kernel extract (PKE) grew from being a little known by-product, to one of the…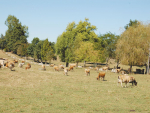 With the winter tree-planting season just around the corner, it's timely to look at the many farming 'fruits' they can…
An intensive yet simple farm near Helensville, south Kaipara, last month won the Auckland Ballance Farm Environment Awards last month.
Milking frequency can be adjusted in a number of ways during a season, or part of a season, to become…
LIC's herd improvement roadshow last month attracted about 1500 farmers nationwide.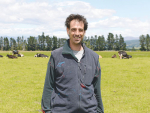 Canterbury farmer Assaf Sol is combating milk fever in his herd by supplementing magnesium in various ways, reports the supplier…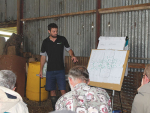 Treating second year heifers like mixed aged cows is one of the main reasons they don't get in calf again,…
The dairy industry's attitude towards antibiotics is being challenged, says mastitis management expert Steve Cranefield.
Innovation is long overdue in mastitis management to protect New Zealand farmers' global leadership in dairying, says an academic.
The funding of research into facial eczema (FE) and bovine viral diarrhoea (BVD), and better use of antimicrobials and disease…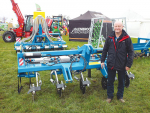 With Autumn having been so wet, the spring might call for a little soil loosening to drain excess moisture and…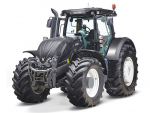 Hot on the heels of its A and N series, Finnish tractor manufacturer Valtra has topped out its fourth-generation S…
The war of words over quad bike safety in Australia has recently been elevated.
Hamish Noakes' Milkabit Farm uses a GEA rotary platform said to be the first of its kind in New Zealand.
Treating water collected from roofs, streams, springs, bores often falls into property owners' too-hard basket, the excuse sometimes being that…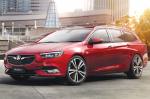 You might have to wait a while to buy one, but Holden will premiere the new Commodore Sportwagon at the…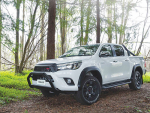 This new year might just be the time to buy a new vehicle.
Now entering its 21st year since the launch in 1995, the Toyota RAV 4 has graced the yards or driveways…
Jeep is celebrating 75 years of 4x4, military history and outdoor adventure in 2016 and to mark the event, Jeep…
High demand is anticipated for the new Suzuki Vitara Turbo soon to be launched in New Zealand.
»

Latest Print Issues Online
Cows in Germany are being given three-month maternity leave to take care of their offspring.
GDP per capita in Zimbabwe (in constant dollars) is about where it was in 1960, and markedly lower than it…
»

Connect with Dairy News
A new Maori-owned new dairy factory is being planned for the Kawerau region, modelled on the first Maori dairy company…
Milking frequency can be adjusted in a number of ways during a season, or part of a season, to become…
Mike Silson and his wife Claire operate Riverlea Contractors from their home in Hawera, south of Mount Taranaki.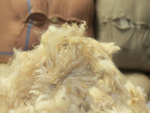 The 4700 bales on offer saw a 74% clearance with mixed results, however all prices paid locally are still above…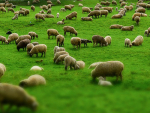 The 7250 bales of North Island wool on offer saw a 72% clearance with most types easing further.
The word ozone conjures up images of big holes in the atmosphere, stronger UV light, the risk of severe sunburn…
Drones may soon be joining the armoury of weapons used to scare birds away from ripening grapes after a trial…
Nicky Hutchinson "never dreamed" of becoming 'The Boss'.