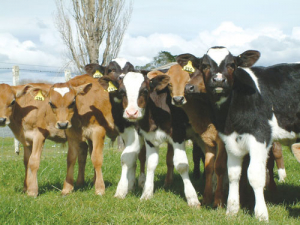 Rearing young stock on single species grazing systems under irrigation may become very challenging as there is often no alternative…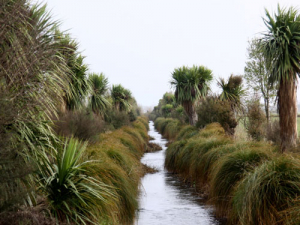 DairyNZ says the new stock exclusion requirements in the Government's new Clean Water policy for dairy cattle is a strong…
Canadian dairy company Saputo is set to take full control of Australian dairy processor Warrnambool Cheese and Butter.
Fonterra is sticking to its forecast farmgate milk price of $6.00/kgMS announced in November.
Trade barriers cost New Zealand billions of dollars annually, according to an NZIER report for the Dairy Companies Association of…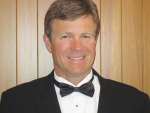 A report into New Zealand's cooperative sector shows the top 30 members are very strong in agri-foods.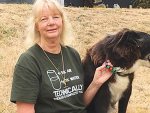 Northland dairy farmers are still "amazingly upbeat" despite the drought declaration, says Northland Rural Support Trust secretary/coordinator Julie Jonkers.
Technology used by archaeologists to find artefacts in the ground is now being trialled by New Zealand soil scientists to…
Minister for Primary Industries Nathan Guy says several regions -- in addition to Northland – are under close drought watch.
More precise aerial fertiliser spreading has already proven to give greater environmental gains than blanket topdressing, says fertiliser company Ravensdown.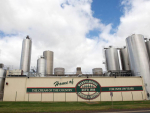 Canadian dairy company Saputo is set to take full control of Australian dairy processor Warrnambool Cheese and Butter.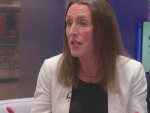 British vets are nervous about changes that may arise from Brexit, says British Veterinary Association (BVA) president Gudrun Ravetz.
More signs of consolidation in the Australian dairy sector.
Fonterra says improving global dairy prices and a revamp of its operations have enabled a rise in the farmgate milk price to Australian suppliers.
Embattled Australian dairy co-op Murray Goulburn says it is willing to work with other processors on a commodity milk price index.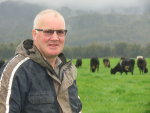 The birth of Westland Milk Products was an appealing story for all New Zealanders, not just West Coasters. It spurned…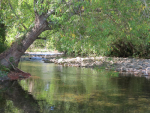 Some newspaper headlines refer to a victory for Greenpeace, but is it?
Why has the Australian dairy industry gone down the path of pushing its farmers into flattening their milk supply curve…
Why has the Australian dairy industry gone down the path of pushing its farmers into flattening their milk supply curve…
Civil Defence, or 'Emergency Management' as it prefers to be called, must put its staff and volunteers through a rural…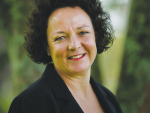 Opportunity for New Zealand agritech products and services, particularly dairy, is presenting in a number of developing markets, says NZ…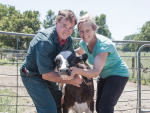 A milestone 55 years in the making was passed in a split-second: with one clamp of a tag punch LIC…
Owl Farm, a partnership between St Peters School Cambridge and Lincoln University, strives to demonstrate best practice in dairy farming…
More than 75% of New Zealand's dairy exports to China are still subject to tariffs the industry thought would by…
Few farmers will be surprised to know that the 2015-16 season was the most challenging year yet for them.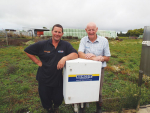 Agricola Enterprises at Ohaupo, southwest of Hamilton, is an equity partnership farmed by Joe McDonald and wife Lynaire, with his…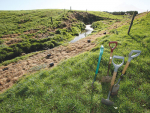 Fencing waterways protects freshwater from nutrients, effluent and sediment by excluding stock and creating a buffer between water and the…
Contractors at a recent meeting held in Waikato by Claas Harvest Centre got insight into a new forage maize technique…
Dairy farmer Phil Musson, from Springston, south of Christchurch, has won the annual Working With Nature Environmental Award from North…
The last few seasons seem to have delivered many challenges on farmers: the milk price is more variable, weather patterns…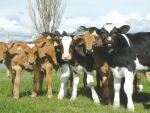 Rearing young stock on single species grazing systems under irrigation may become very challenging as there is often no alternative…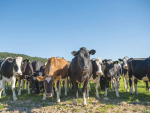 Evaluation of what is an adequate level of trace minerals is generally based on population in sample analysis of large…
Bovine viral diarrhoea (BVD) is a surprisingly common viral disease of cattle and other ruminants.
The most costly problems on dairy farms are linked to oxidative stress, say two visiting animal health experts.
Greg Ault's Holstein herd ranks in Australia's top 10% but he doesn't use the most expensive bulls.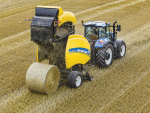 New Holland Agriculture has upgraded its Roll-Belt variable chamber balers for better performance in silage; its new IntelliBale system is…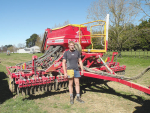 Wairarapa dairy farmer Bill Patrick's new Duncan Renovator AS5300 drill allows him to cover more ground faster and deal comfortably…
Many older tractor operators will shout "just give me plain vanilla; I can live without all this technology".
The new Kubota RTV-X1140 transforms from a two-passenger vehicle with a large cargo bed to one that carries four passengers…
Omarama Contractors David and Prue O'Neill (t/a David O'Neill) offer cultivation, baling, silage, direct drilling and mulching services and at…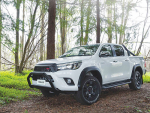 This new year might just be the time to buy a new vehicle.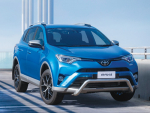 Now entering its 21st year since the launch in 1995, the Toyota RAV 4 has graced the yards or driveways…
Jeep is celebrating 75 years of 4x4, military history and outdoor adventure in 2016 and to mark the event, Jeep…
High demand is anticipated for the new Suzuki Vitara Turbo soon to be launched in New Zealand.
Any way you look at it the Mahindra numbers are impressive: 500,000 vehicles a year, 200,000 employees, $US17 billion turnover…
»

Latest Print Issues Online
The cattle carrier Awassi Express is on its way to China with 4500 Holstein cattle.
Get ready to taste Black Cow, a brand of vodka made in Dorset, England, by dairy farmer and distiller Jason…
»

Connect with Dairy News
Don Galletly's Loch Ness dairy farm on the Emu Plain, near Waiau, remains the only one in North Canterbury unable…
DairyNZ has awarded 55 scholarships to tertiary students as part of a wider drive to support young talent into the…
While much of the baleage in New Zealand seems to be baled and wrapped in combi-style machines, there still seems…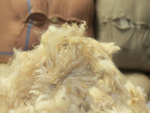 The 4700 bales on offer saw a 74% clearance with mixed results, however all prices paid locally are still above…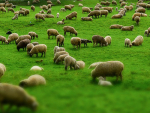 The 7250 bales of North Island wool on offer saw a 72% clearance with most types easing further.
The word ozone conjures up images of big holes in the atmosphere, stronger UV light, the risk of severe sunburn…
Drones may soon be joining the armoury of weapons used to scare birds away from ripening grapes after a trial…
Nicky Hutchinson "never dreamed" of becoming 'The Boss'.