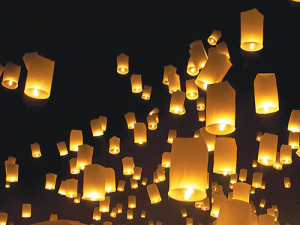 UK farmers want a ban on a popular Chinese festival where 'sky lanterns' are released.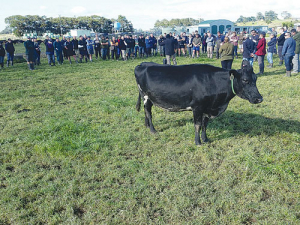 Research by the BNZ Northland Dairy Development Trust (NDDT) at the Northland Agricultural Research Farm (NARF) is of national significance,…
Tariff elimination on dairy into China is one issue New Zealand will be looking to progress in the Free Trade…
All options are still open on dairy trade and negotiators will be "ambitious", says lead negotiator for the FTA with…
New Zealand exports of infant formula are expected to reach the billion dollar mark by 2021, the Ministry for Primary…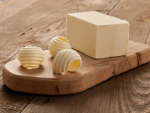 Rabobank dairy analyst Emma Higgins says the overnight dairy auction delivered good and bad news.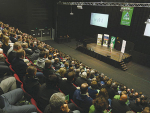 Hundreds of dairy farmers have secured their place at next week's premier dairy forum.
The only certainty for dairy farming is that the future for every farmer in New Zealand will be different from…
Higher dairy payouts have put dairy farmers in a good position to take advantage of new technologies, says ANZ's managing…
Fonterra has withdrawn a few batches of its Anchor blue top milk from lower North Island stores following customer complaints.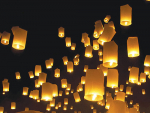 UK farmers want a ban on a popular Chinese festival where 'sky lanterns' are released.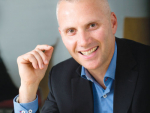 Fonterra will pay its Australian suppliers an opening price of A$5.30/kgMS for the 2017-18 season.
Australian farmer Brian McLaren has been a loyal Murray Goulburn supplier for 48 years but the latest price blow could be the final straw.
Australian dairy farmers have welcomed dairy co-op Murray Goulburn's "honesty and transparency" in announcing its 2017-18 milk price.
Irish dairy co-op Ornua says revenue grew 9% last year.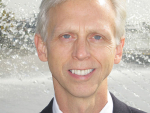 The US Food and Drug Administration (FDA) can no longer ignore the growing demand that it enforces its own regulations…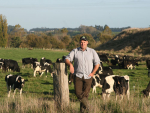 Dairy has got its mojo back. After two challenging seasons, last week brought two items of great news for Fonterra…
A couple of myths need correcting over the proposed plan change for cleaning up the Waikato and Waipa rivers.
Plenty's been said about the first 100 days of the Trump presidency – more about unfulfilled campaign promises than tangible…
For many farmers, 'compliance' is a word that evokes images of short-stature, goose-stepping individuals with clipboards and funny moustaches.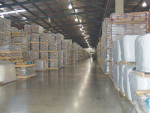 A new Global Dairy Trade Marketplace platform launched a year ago has attracted registered sellers from Europe, USA, Asia and…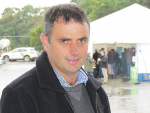 DairyNZ director Ben Allomes says dairy farmer morale has lifted in the last few months to sit now at six…
North Otago farmer Matt Ross has been elected to the LIC board for a four-year term.
World dairy experts believe there's plenty of stretch left in the science that has made mozzarella a New Zealand success…
The Smaller Milk and Supply Herds (SMASH) conferences will be held in three North Island venues next month.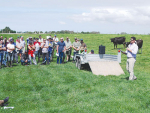 A summer-long on-farm study of irrigation efficiency in the Ashburton area will provide a benchmark for progress.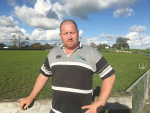 Dairy farming has changed much in recent years and career progression is not as straightforward as it used to be.
Nitrogen entering the soil from the urine of cows is a big problem.
Most of the spring calving cows have now been dried-off and will be enjoying their 'annual holiday'.
Do you think the easiest way to keep your berm tidy might be to get a goat? Don't be fooled;…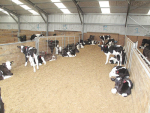 A critical way to reduce the spread of disease from one season to the next is by removing soiled bedding…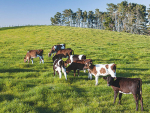 Providing pain relief when disbudding calves is not mandated by regulation but it is coming, says DairyNZ animal husbandry specialist…
In a first for the Agricultural Fieldays, New Zealand company BioBrew is showcasing CalfBrew, a live animal probiotic.
A combination pour-on that is rain resistant has been released by local company Alleva Animal Health.
I never really liked 2036. She was the wild one as a calf. Then as a heifer she had a…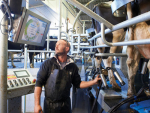 Milking machinery provider DeLaval has revealed its new rotary milking system designed for New Zealand farmers.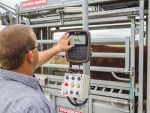 New on the Gallagher site at the National Fieldays will be its TW series of weigh scales and its insulated…
The development of round bales for silage or baleage in the late 1980s made a huge difference to forage conservation,…
German machinery maker Amazone has spent Euro 20 million on a new paint plant at its Hude-Altmoorhausen drill factory; it…
A well-known figure in world agricultural engineering has recently died.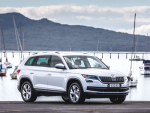 The new kid on the SUV block will have auto sales and marketing managers burning the midnight oil and scratching…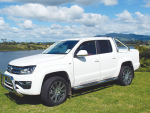 When we reviewed the VW Amorak in February 2016, it was fair to say we quite liked it. For 2017,…
You might have to wait a while to buy one, but Holden will premiere the new Commodore Sportwagon at the…
This new year might just be the time to buy a new vehicle.
Now entering its 21st year since the launch in 1995, the Toyota RAV 4 has graced the yards or driveways…
»

Latest Print Issues Online
Cheese lovers can breathe easy. Cheese, milk, and yogurt have been labelled 'drugs' of the food world. But are they…
An ambulance service for cattle has begun in northern India's Uttar Pradesh state in a bid to protect animals sacred…
»

Connect with Dairy News
Prices for milk fat are soaring and you can thank consumers worldwide for it.
DairyNZ says proposed new rules on migrant workers will make it harder to employ and retain good staff.
Australian dairy farmers have welcomed dairy co-op Murray Goulburn's "honesty and transparency" in announcing its 2017-18 milk price.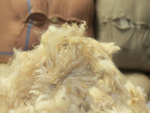 The 4700 bales on offer saw a 74% clearance with mixed results, however all prices paid locally are still above…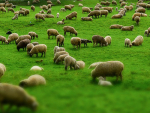 The 7250 bales of North Island wool on offer saw a 72% clearance with most types easing further.
The word ozone conjures up images of big holes in the atmosphere, stronger UV light, the risk of severe sunburn…
Drones may soon be joining the armoury of weapons used to scare birds away from ripening grapes after a trial…
Nicky Hutchinson "never dreamed" of becoming 'The Boss'.