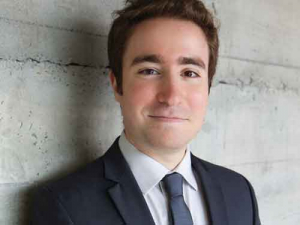 Landing the position of New Zealand Winegrowers' Research Programme Manager is the dream job for Matias Kinzurik, as Tessa Nicholson…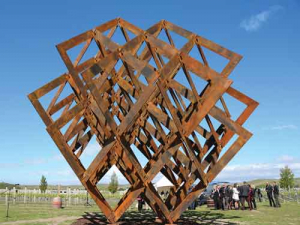 It stands eight metres tall, weighs three and a half tonnes, has 52 individual components and arrived as a flat…
While New Zealand wine has always been innovative, it appears New Zealand consumers are also.
In Marlborough alone it is estimated that more than 145,000 wooden vineyard posts are broken every year.
Diversity in the workplace is a catch phrase, too often an empty one when it comes to women in the…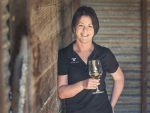 Two Marlborough wine companies have done something no other Sauvignon Blanc producer in the world has ever done – achieve…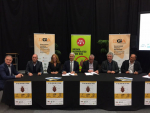 Dr Edwin Massey examines the wine industry's role in contributing to Biosecurity 2025: Protecting to Grow New Zealand, the Government's…
Charles Darwin once wrote of the earthworm; "It may be doubted whether there are many other animals which have played…
New York PR director, New Zealander Jane Vesty, says our wines can ride the 'premiumization' trend
Ten years on, the RSE scheme in New Zealand has been touted as the most successful labour mobility programme in…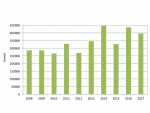 The challenges of the 2017 vintage began last year, with the 7.8 Kaikoura earthquake at the end of November.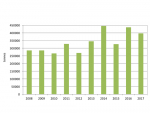 The challenges of the 2017 vintage began last year, with the 7.8 Kaikoura earthquake at the end of November.
News that the Corbans were exiting Ngatarawa Wines may have taken the industry by surprise.
Central Otago winegrowers have a new weapon in their campaign to stop the drift of dangerous agri chemicals – a…
Sophie Harris has to thank her mum for more than most people around her.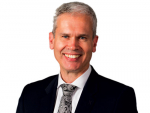 The buds bursting up and down the country are sure evidence that the year is racing by, and another growing…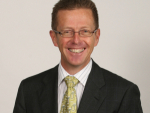 At the time of writing (early July) I have just spent some time at a conference in Blenheim celebrating the…
Recently there has been considerable media coverage of the news that New Zealand wine has become the number three imported…
From Donald Trump's sobriety to a NZ$54,461 bottle of Madeira, here's the blog of MW Bob Campbell.
Professional wine and beverage service is one of the key factors for the success of the New Zealand Hospitality sector.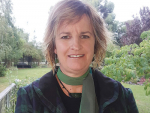 Carol Bunn knows a thing or three about commuting.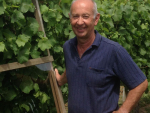 From the early stages of his scientific career, Dr Brian Jordan has been focusing on the impact light has on…
This year marks a major milestone for one of New Zealand's most prolific and respected wine authors.
There is a lot we can learn from early civilizations about systemic relationships within our environment, according to PhD student…
Ivan Donaldson is renowned for establishing the first modern vineyard in Canterbury back in the 1970s.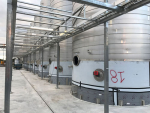 November's 7.8 Kaikoura earthquake sent shockwaves through the New Zealand wine industry.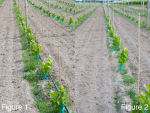 Everyone planting a new vineyard, or replacing older vines, wants the best start possible for the newbies.
As an employee, attending a contract negotiation can be as nerve wracking as waiting on a report card.
Back in 2011, an ambitious three-year project began, looking at what it took, cost and involved to turn a vineyard…
Environment Minister Nick Smith made waves earlier this year when he announced the Clean Water package in February, a series…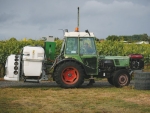 The word ozone conjures up images of big holes in the atmosphere, stronger UV light, the risk of severe sunburn…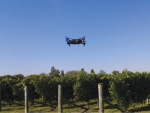 Drones may soon be joining the armoury of weapons used to scare birds away from ripening grapes after a trial…
Brettanomyces bruxellensis is the bane of winemakers throughout the world. Known simply as Brett, its impact can lead to unpleasant…
Spray Nozzle Engineering Australasia has opened two new tank head repair and cleaning Centres of Excellence, in Melbourne, Australia and…
Estimating grape yields is a headache for the wine industry – but now there's an app for that.
»

Latest Print Issues Online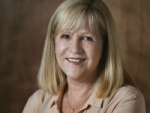 The latest figures put New Zealand wine exports at $1,669 billion as at the end of July, making wine the…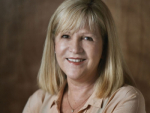 There is no need to go on about vintage 2017, other than to say it was a challenge for most…
While more and more New Zealand wine producers are moving towards organics, there appears to have been a distinct lack…
Dominic Maxwell, (Greystone Wine's winemaker) has one goal - to make Pinot Noir that truly expresses its site.
Given the brown mamorated stink bug (BMSB) is now the industry's most unwanted pest, organisations are looking at ways of…