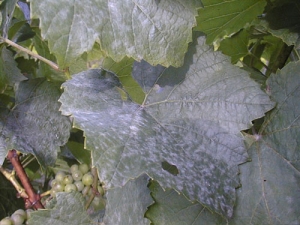 New Zealand grape growers have a new weapon for controlling powdery mildew with the launch this week of Bayer's new…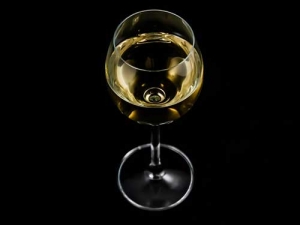 A feast of Gisborne's finest cultural, historical and gastronomic qualities will be on show at New Zealand's first Chardonnay and…
If there was ever a year to be a wine judge, 2015 is it, says one of New Zealand's most…
Vidal Legacy Hawkes Bay Chardonnay 2012, has received the International Chardonnay Trophy in the over £15 (NZ$34) category at the…
Villa Maria has appointed Nick Picone as their new chief winemaker, a position that oversees all of the company's winemaking.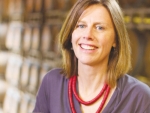 Last year Wendy Stuckey was named as one of the 20 most admired winemakers in North America.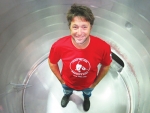 Benjamin Franklin once said that if you want something done, ask a busy person.
Pinot Noir New Zealand 2017 is coming – and make no bones about it, it will be huge. This world…
"This is a turning point for the UK and it is long overdue. London's wine lovers will welcome this enterprise…
The owners of Soho Wines have pulled out almost all of their Cabernet Sauvignon vines at their Jomara Vineyard on…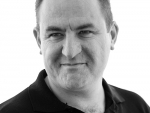 Making something tangibly interesting and different is the driving force behind North Canterbury winemaker Guy Porter's new white wine, which…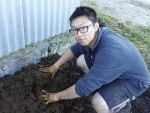 Chinese oenology and viticulture student Fuyao Yang learned many important lessons during her 2015 vintage in Gisborne but one of…
Waipara is one of New Zealand's fastest growing wine regions – and Black Estate is at the forefront of that…
Although Hawke's Bay's Crownthorpe district is a significant producer of cool climate grapes, as Monowai Estate's owner-operators point out, it…
Every year in April, or there-a-bouts, large groups of people gather together for the annual ritual of harvest.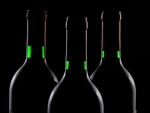 Wine competitions - their advantages and disadvantages, and even the relevance of entering, will usually ignite a good discussion amongst…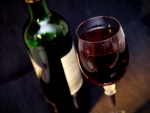 I worked as a government viticultural scientist in New Zealand in the 1980s in the early stages of growth of the…
By the time these words are in print no doubt most of you will have faced the many challenges of…
One of New Zealand's well-known chefs, believes the food industry has some catching up to do, when it comes to…
While 2015 is barely underway it seems already that the New Year promises to be another important one for the…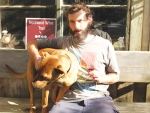 Ben Byrne aged 34 is a winemaker at Marsden Estate and does vineyard work on three other small blocks.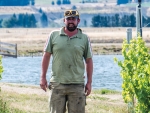 Four years ago, Nick Paulin won The National Young Viticulturist title on his second attempt. After competing in the regional…
Alan Collinson aged 36 is a winemaker for Carrington Winery Jade LP, which trades as Karikari Estate.
In the world of science there are many paths that need to be travelled before a conclusion can be reached.…
Justin Atkinson aged 35 is a winemaker and viticultralist at Marsden Estate.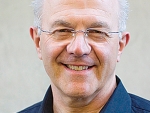 New Zealand wine exports to Canada have just exceeded 1 million cases as of February 2015.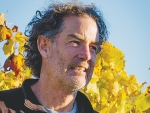 The wine industry is a vibrant, ever-changing industry that throws up new challenges with each vintage.
The Delegat Group has paid $29.3 million for Hawke's Bay Dairies' 838ha farms in Crownthorpe to support its long-term growth…
Wine Clubs may be the way to increase "foot traffic" in terms of wine sales, according to wine marketer, and…
To me the word crawler conjures up images of something creepy, lurking in a dark corner waiting to pounce.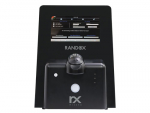 International wine analysis firm Randox says their new RX altona wine analyser is leading the technological development of analytical chemistry…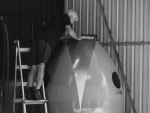 Wine fermenters come in all shapes and sizes. From stainless steel giants, to French or American oak barrels and German…
Consumers across the world are no longer in the dark ages when it comes to learning about wine.
New Zealand Winegrowers has launched a Mandarin-language website to support ongoing marketing activities in China.
This season Zelam is set to launch a new product onto the market for the control of Botrytis and Downy…
»

Latest Print Issues Online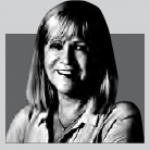 "When you have confidence you can have a lot of fun. And when you have fun you can do amazing…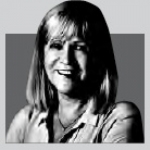 The impact of Cyclone Pam may not have been as devastating to New Zealand as was first predicted, which is…
»

Popular Reads

New Zealand wine has captured the attention of glassware maker Riedel Crystal, resulting in the launch of a Central Otago…

Alex Hendry, age 26, is a vineyard manager at La Collina Vineyard and a cellar hand at Linden Estate.

While 2015 is barely underway it seems already that the New Year promises to be another important one for the…