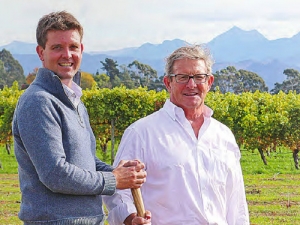 It is 26 years since Jackson Estate launched their first Marlborough wine onto the market, and despite continued success the…
Displaying the motto 'to struggle through adversity makes success so much sweeter' on their website, Kalex wines sense a distinct…
Ask many Central Otago winemakers and enthusiasts about the grape variety they wish was planted in greater quantity, and you…
Highly regarded as a research scientist, Petra King is exceptional and perhaps unique for having crossed what is commonly perceived…
What does the original Apple Macintosh computer, Beta videotape and the Wankel engine all have in common?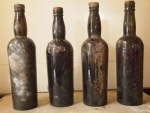 Century old wines are the stuff of dreams but this year two bottles became reality for a small group in…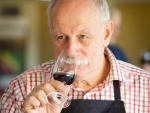 Entries are now open for the 2016 New World Wine Awards.
It seems a little odd that a consignment of New Zealand wine could be stopped from entering the EU because…
Award sponsors, industry representative and media are gathering tonight for the official launch of the 2016 Hawke's Bay A&P Bayleys…
"I think there is so much potential for New Zealand and particularly Marlborough Sauvignon Blanc with barrel ferments."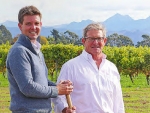 It is 26 years since Jackson Estate launched their first Marlborough wine onto the market, and despite continued success the…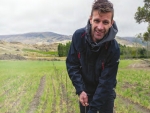 Displaying the motto 'to struggle through adversity makes success so much sweeter' on their website, Kalex wines sense a distinct…
As the countdown to Pinot Noir 2017 continues, NZWinegrower will be looking at the regions taking part in the celebration.
Doug Bell spent the last 32 years vowing he would never plant Sauvignon Blanc.
While Marlborough is set to expand its vineyard production by 24 percent in the next four years, Central Otago's growth…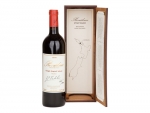 Bob Campbell MW examines whats happening in the New Zealand wine industry.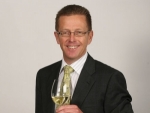 1999 ... $0.1 billion of wine exports, 2006 ... $0.5 billion of wine exports, 2010 ... $1.0 billion of wine exports, 2015 ...…
I've just visited seven Asian countries in 14 days for a variety of reasons, all business-related.
We know how our two countries compare on the rugby field but how do they compare in the competitive business…
The answer if you accept the OIV figures published in the latest edition of The Oxford Companion to Wine (OCW) is…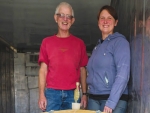 Ask many Central Otago winemakers and enthusiasts about the grape variety they wish was planted in greater quantity, and you…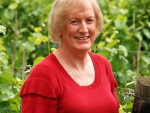 Highly regarded as a research scientist, Petra King is exceptional and perhaps unique for having crossed what is commonly perceived…
The four energies that go into creating terroir are well renowned. They are; geological, climatic, vine and human.
If he had known how long it would take to gain the wine world's highest qualification, Stephen Wong may never…
Hermann and Agnes Seifried hand grafted and planted their first grapes in the Nelson region back in 1973.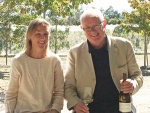 For 30 years Tony Laithwaite has been championing New Zealand wines in the UK. Now he is hoping wine lovers…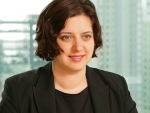 The online sale of wine is now commonplace and an increasing number of both local and international retailers are using…
Tractors, luv 'em or hate them, one thing's for sure, life in the vineyard would be hard without them.
A biosecurity risk to the New Zealand wine industry is very much a case of when.
"Please experiment, please reinvent, please innovate. But please, please, please communicate – talk to your consumer and let them know…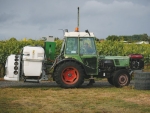 The word ozone conjures up images of big holes in the atmosphere, stronger UV light, the risk of severe sunburn…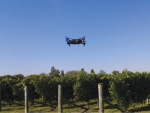 Drones may soon be joining the armoury of weapons used to scare birds away from ripening grapes after a trial…
Brettanomyces bruxellensis is the bane of winemakers throughout the world. Known simply as Brett, its impact can lead to unpleasant…
Spray Nozzle Engineering Australasia has opened two new tank head repair and cleaning Centres of Excellence, in Melbourne, Australia and…
Estimating grape yields is a headache for the wine industry – but now there's an app for that.
»

Latest Print Issues Online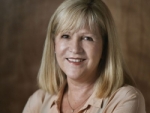 Humans cannot dictate the terroir for wines, no matter how much we would like to.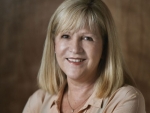 With the festive season now a distant memory, the New Zealand wine industry is gearing itself up for the 2016…
»

Popular Reads

The word ozone conjures up images of big holes in the atmosphere, stronger UV light, the risk of severe sunburn…

1999 ... $0.1 billion of wine exports, 2006 ... $0.5 billion of wine exports, 2010 ... $1.0 billion of wine exports, 2015 ...…

"It's a sadness, but many things in life are sad," said Bill Spence on the news that the original Matua…