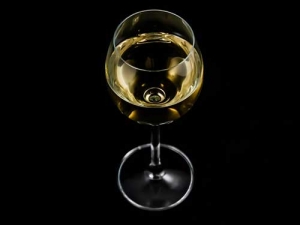 A feast of Gisborne's finest cultural, historical and gastronomic qualities will be on show at New Zealand's first Chardonnay and…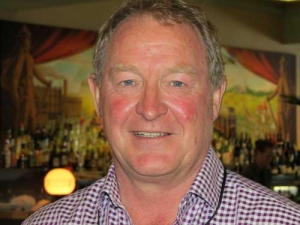 If there was ever a year to be a wine judge, 2015 is it, says one of New Zealand's most…
Vidal Legacy Hawkes Bay Chardonnay 2012, has received the International Chardonnay Trophy in the over £15 (NZ$34) category at the…
Villa Maria has appointed Nick Picone as their new chief winemaker, a position that oversees all of the company's winemaking.
The country's first major Organic and Biodynamic Winegrowing Conference marks a coming-of-age for the wine movement in New Zealand.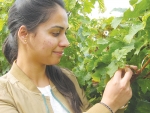 New Zealand is gaining a reputation as a leading educator with overseas graduates seeking further study opportunities as a springboard…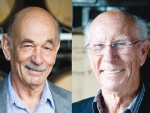 The Royal Easter Wine Show 2015 broke with tradition, honouring two members of one family simultaneously as inductees to its…
A smaller, quality vintage further enhances New Zealand's reputation as a world-class wine producer, says NZ Winegrowers CEO Philip Gregan.
Now in its 21st year, the Romeo Bragato Conference continues to evolve.
Young winemakers throughout the country are preparing themselves for the first ever competition aimed specifically at them.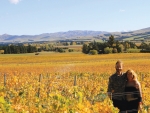 Waipara is one of New Zealand's fastest growing wine regions – and Black Estate is at the forefront of that…
Although Hawke's Bay's Crownthorpe district is a significant producer of cool climate grapes, as Monowai Estate's owner-operators point out, it…
Every year in April, or there-a-bouts, large groups of people gather together for the annual ritual of harvest.
Northland has 15 Wineries and around 45 vineyards from Mangawhai in the south to Kari Kari in the far North.
'Mind-bogglingly-brilliant, world-class and among the best' . . . are the comments from overseas visitors, including experts, who have tasted…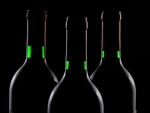 Wine competitions - their advantages and disadvantages, and even the relevance of entering, will usually ignite a good discussion amongst…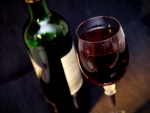 I worked as a government viticultural scientist in New Zealand in the 1980s in the early stages of growth of the…
By the time these words are in print no doubt most of you will have faced the many challenges of…
One of New Zealand's well-known chefs, believes the food industry has some catching up to do, when it comes to…
While 2015 is barely underway it seems already that the New Year promises to be another important one for the…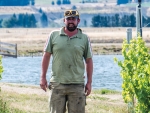 Four years ago, Nick Paulin won The National Young Viticulturist title on his second attempt. After competing in the regional…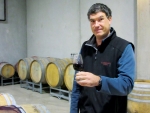 Alan Collinson aged 36 is a winemaker for Carrington Winery Jade LP, which trades as Karikari Estate.
In the world of science there are many paths that need to be travelled before a conclusion can be reached.…
Justin Atkinson aged 35 is a winemaker and viticultralist at Marsden Estate.
Richard Smart is no stranger to the wine industry in both Australia and New Zealand. Which is why his comments…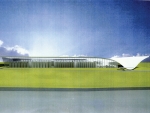 The Delegat Group has paid $29.3 million for Hawke's Bay Dairies' 838ha farms in Crownthorpe to support its long-term growth…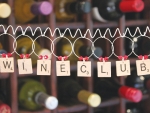 Wine Clubs may be the way to increase "foot traffic" in terms of wine sales, according to wine marketer, and…
To me the word crawler conjures up images of something creepy, lurking in a dark corner waiting to pounce.
It was the trial very few wanted to take part in – although given the results - more may have…
To go organic, what should I do first? Is it possible on every vineyard? What does it cost? What will…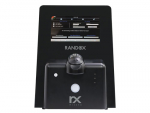 International wine analysis firm Randox says their new RX altona wine analyser is leading the technological development of analytical chemistry…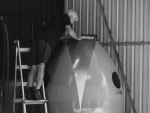 Wine fermenters come in all shapes and sizes. From stainless steel giants, to French or American oak barrels and German…
Consumers across the world are no longer in the dark ages when it comes to learning about wine.
New Zealand Winegrowers has launched a Mandarin-language website to support ongoing marketing activities in China.
This season Zelam is set to launch a new product onto the market for the control of Botrytis and Downy…
»

Latest Print Issues Online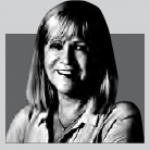 "When you have confidence you can have a lot of fun. And when you have fun you can do amazing…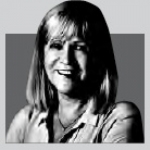 The impact of Cyclone Pam may not have been as devastating to New Zealand as was first predicted, which is…
»

Popular Reads

New Zealand wine has captured the attention of glassware maker Riedel Crystal, resulting in the launch of a Central Otago…

Alex Hendry, age 26, is a vineyard manager at La Collina Vineyard and a cellar hand at Linden Estate.

The first step to successful wine making is managing the crop to an appropriate yield and fruit composition. This requires…