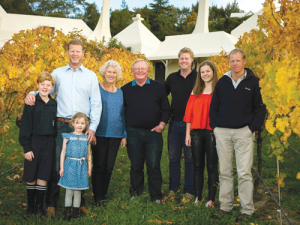 Deep in the heart of Hawke's Bay lies the country's oldest winemaking property – Te Mata Estate.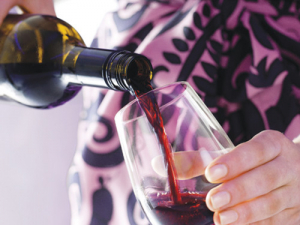 Producing a fine wine takes time. So too has the creation of the inaugural Fine Wines of New Zealand list,…
The future of the New Zealand wine industry is in good hands, if the competition for Bayer Young Viticulturist of…
Up until now, we have covered what some of the experts see the New Zealand wine industry looking like by…
With climate change will come more extremes of weather. That could well mean more sustained periods of drought in some…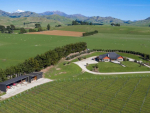 A pioneering vineyard that led the conversion from sheep farming to grape growing in its region has been placed on…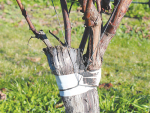 Want to change varieties in your vineyard? Well you have a couple of choices. Remove all vines and plant anew,…
Magnesium is an extremely important but almost forgotten mineral in New Zealand soils.
What does the original Apple Macintosh computer, Beta videotape and the Wankel engine all have in common?
Tony Laithwaite has long been a champion of New Zealand wine.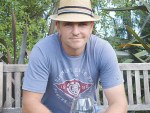 Let's play a word game: a winemaker says cool climate, active limestone and early ripening black grape variety.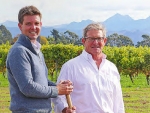 It is 26 years since Jackson Estate launched their first Marlborough wine onto the market, and despite continued success the…
Displaying the motto 'to struggle through adversity makes success so much sweeter' on their website, Kalex wines sense a distinct…
As the countdown to Pinot Noir 2017 continues, NZWinegrower will be looking at the regions taking part in the celebration.
Doug Bell spent the last 32 years vowing he would never plant Sauvignon Blanc.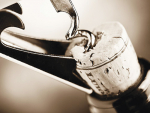 Professional wine and beverage service is one of the key factors for the success of the New Zealand Hospitality sector.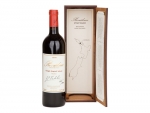 Bob Campbell MW examines whats happening in the New Zealand wine industry.
1999 ... $0.1 billion of wine exports, 2006 ... $0.5 billion of wine exports, 2010 ... $1.0 billion of wine exports, 2015 ...…
I've just visited seven Asian countries in 14 days for a variety of reasons, all business-related.
We know how our two countries compare on the rugby field but how do they compare in the competitive business…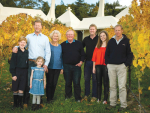 Deep in the heart of Hawke's Bay lies the country's oldest winemaking property – Te Mata Estate.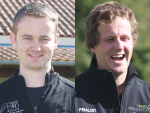 Up until now, we have covered what some of the experts see the New Zealand wine industry looking like by…
Lovers of Hawke's Bay Syrah won't be surprised to learn that the region has beaten France at its own game,…
It's a sunny mid winter day in one of New Zealand's smallest wine regions when Hiro Kusuda talks about his…
When Philip Manson began working for New Zealand Winegrowers he knew very little about wine.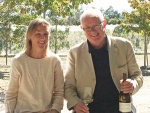 For 30 years Tony Laithwaite has been championing New Zealand wines in the UK. Now he is hoping wine lovers…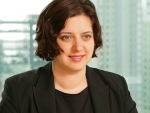 The online sale of wine is now commonplace and an increasing number of both local and international retailers are using…
Tractors, luv 'em or hate them, one thing's for sure, life in the vineyard would be hard without them.
A biosecurity risk to the New Zealand wine industry is very much a case of when.
"Please experiment, please reinvent, please innovate. But please, please, please communicate – talk to your consumer and let them know…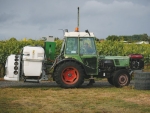 The word ozone conjures up images of big holes in the atmosphere, stronger UV light, the risk of severe sunburn…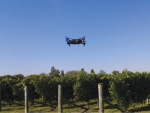 Drones may soon be joining the armoury of weapons used to scare birds away from ripening grapes after a trial…
Brettanomyces bruxellensis is the bane of winemakers throughout the world. Known simply as Brett, its impact can lead to unpleasant…
Spray Nozzle Engineering Australasia has opened two new tank head repair and cleaning Centres of Excellence, in Melbourne, Australia and…
Estimating grape yields is a headache for the wine industry – but now there's an app for that.
»

Latest Print Issues Online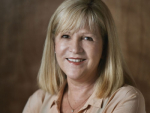 Welcome to the 100th issue of NZ Winegrower magazine – the official journal of New Zealand Winegrowers.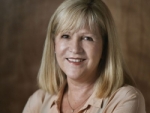 Humans cannot dictate the terroir for wines, no matter how much we would like to.
»

Popular Reads

EIT researchers may have achieved a breakthrough in 'making' quality low alcohol wines in the vineyard.

It has become the lifeblood of the New Zealand wine industry, accounting for at least $1.1 billion of the total…

What began as a way of combating frost has developed into a system that offers a multitude of benefits for…