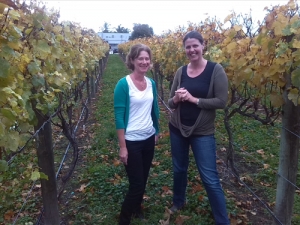 Nicky Grandorge has been appointed the new national coordinator for NZ Young Viticulturist of the Year.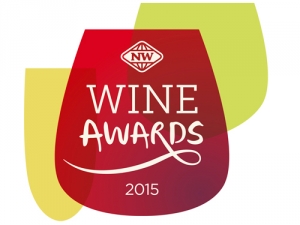 A change to the entry requirements of the Wine Awards, will give smaller wineries and more limited releases a greater…
Bayer New Zealand is getting behind this year's Young Viticulturist of the Year competition with a $25,000 sponsorship.
Recently I had a winemaker friend ring to discuss this year as being a good candidate for ATA and asked…
While the Government may have passed the Geographical Indications Act back in 2006, it is only now that it is…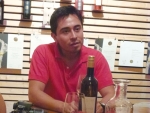 I am a Kiwi listening to a Mexican winemaker speaking about Swiss wines in a mixture of English, French and German…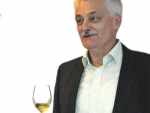 Metamorphic rocks and shallow schist soils are never far from mind in Central Otago where the wineries are enveloped in…
Eight months ago The New Zealand Cellar didn't exist in London.
The next Bridge Pa Wine Festival promises to be even bigger and brighter after this year's inaugural food and wine…
The performance of a variety of sprayers was put to the test at a workshop in Gisborne earlier this year.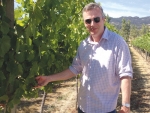 Folding Hill vigneron Tim Kerruish plans to plant half a hectare of white grapes on his heat drenched, Pinot-dedicated slopes…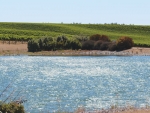 If any year has proved that water storage is necessary for grape growers in Marlborough, 2015's summer is it.
Waipara may have been suffering from one of the worst droughts in two decades, but it didn't stop a foraging…
Phylloxera. The very word strikes fear into the heart of grape growers and winemakers everywhere from Bordeaux to Central Otago,…
A long, dry and hot summer has growers and winemakers excited about the possibility of a great vintage ahead, with the…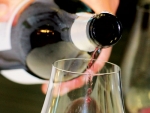 By the time these words are in print no doubt most of you will have faced the many challenges of…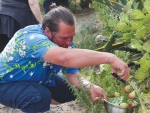 One of New Zealand's well-known chefs, believes the food industry has some catching up to do, when it comes to…
While 2015 is barely underway it seems already that the New Year promises to be another important one for the…
Hard to believe it isn't it, but Vintage 2015 is only a matter of four or so months away. We…
One of the highlights of this year's Bragato conference, was the Future Leader's presentation. Four young members of the wine…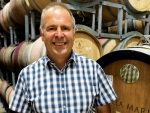 This issue we talk to Fabian Yukich from Villa Maria in Auckland.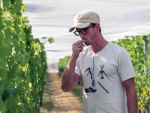 In September 2014, as part of Auckland's Wine and Food celebration, the New Zealand School of Food and Wine hosted…
Alex Hendry, age 26, is a vineyard manager at La Collina Vineyard and a cellar hand at Linden Estate.
Carl Nicholson, age 31 is an assistant winemaker at Brookfields Vineyards.
This issue we talk to Dominic Pecchenino from Marlborough. Pecchenino is a grower and chairman of the research committee.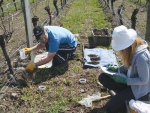 To go organic, what should I do first? Is it possible on every vineyard? What does it cost? What will…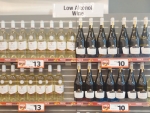 Until the 1980s, the low-alcohol German wine Muller Thurgau was popular internationally and in New Zealand, though wine experts maligned…
Worksafe New Zealand has advised that the Health and Safety Reform Bill, currently working its way through Parliament, is expected…
In May this year you will be asked to decide whether the proposed changes to New Zealand Winegrowers governance structure…
In the first part of this series, we looked at the importance of having a brand strategy when marketing and…
»

Latest Print Issues Online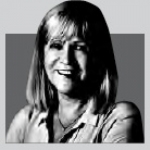 The impact of Cyclone Pam may not have been as devastating to New Zealand as was first predicted, which is…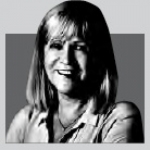 Welcome to 2015. A new year, new opportunities and a new vintage.
»

Popular Reads

Prosecco is one of the fastest growing wine styles in the world and in many markets this sparkling variety is…

This season Zelam is set to launch a new product onto the market for the control of Botrytis and Downy…

Hard to believe it isn't it, but Vintage 2015 is only a matter of four or so months away. We…