»

Featured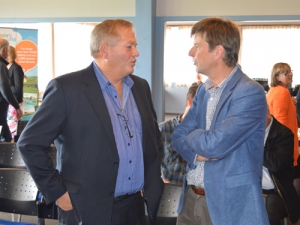 Two former Fonterra directors are seeking a reduction in the size of the co-op board.
A 60-year-old Auckland businessman has today been charged in connection with the criminal blackmail threat to poison infant formula with 1080, made public in March this year.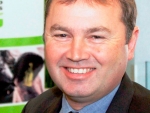 Dairy farmers in Otago and Southland have taken a hit from unseasonal high winds that have demolished haybarns and generally disrupted their farming.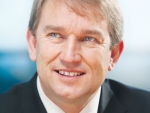 The TPP outcome for dairy is a "big disappointment", says Dairy Companies Association of NZ (DCANZ) chairman Malcom Bailey.
Global Dairy Trade prices are coming back relatively quickly and Fonterra expects whole milk powder prices to keep climbing over the next six months, says Fonterra chairman John Wilson.
The US dairy interests will realise within five to 10 years they got it wrong by opposing dairy tariff removal in the Trans Pacific Partnership (TPP) negotiations, says Fonterra chairman John Wilson.
The Wood Council of New Zealand says the forest and wood processing industry is happy the TPP.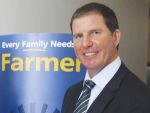 As Australian politicians haggle over endorsing a free trade agreement with China, farmers are warning that failure to ratify the…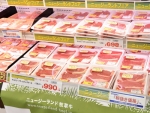 Research shows 89% of supermarket consumers in international markets consider the country of origin when deciding which beef to purchase.
Australian farmers say Prime Minister Malcolm Turnbull's credentials will support the enormous potential of their agriculture sector.
When French farmers are unhappy they take to the streets. Last week, 1000 tractors rolled into Paris as French farmers tried…
Australian farmers are piling pressure on the Opposition Labour Party to support the proposed free trade with China.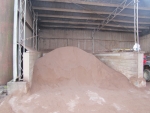 Fonterra advice on using palm kernel extract (PKE) has caused a stir amongst farmers throughout the country.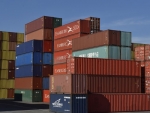 As All Blacks coach Steve Hansen would say, a win is a win, albeit an unconvincing one with plenty of…
Spring has sprung according to the new season's asparagus shoots growing in my garden, although the first few days of…
In May this year, growers and wineries expressed their strong support for NZ Winegrowers Board proposal to reform the structure…
The Health and Safety Reform Bill got lots of media coverage about what does, and does not, constitute a high-risk…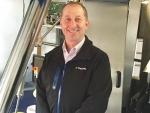 DeLaval had appointed a new regional head.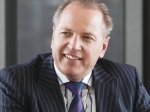 Is your business or its assets owned by your family trust? If so, complications could arise should your marriage or…
It's no secret that the quality and availability of internet connectivity in rural communities varies greatly.
A Chinese corporation has made $73 million sales within 12 months of launching its New Zealand infant formula.
Zespri will host their inaugural Kiwifruit Innovation Symposium on 29 October in Mt Maunganui.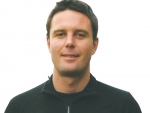 Online software and a mobile phone app are helping a sheep and beef farmer quickly and easily present data for farm assurance and compliance audits, says the supplier, Farm IQ.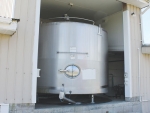 Pending MPI milk cooling standards are intended to maintain current milk quality, improve milk quality and increase New Zealand's reputation as a quality milk provider.
Farmers are being urged to speak courageously about the reality of their financial problems.
Dairy farmers must review their budgets line by line says DairyNZ economist Matthew Newman.
Dairy Women's Network is seeking to shift members' 'can do' attitude to one of 'can do safely', by means of free workshops called 'Step up to Safety', from late October.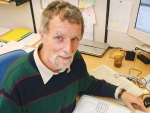 A nationwide dairy farm survey is underway as part of a project to evaluate the effectiveness of current vaccination practices to prevent leptospirosis in dairy herds.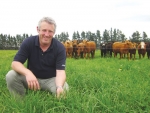 Farmers need to accurately determine fodder beet yields in order to maximise gains and minimise risk.
Lincoln University students are scouring the country to discover new insect species and keep ahead of potential threats to agriculture and the environment.
After calving, heifers often suffer discomfort with swollen udders (oedema) and may be more difficult to move, handle and milk out.
Massey University has sold its 35% stake in New Zealand Veterinary Pathology Ltd (NZVP).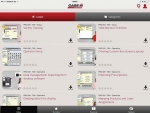 While young people have their faces glued to smartphones using the latest social media apps, remember many apps have potential to add value to tech-savvy farm businesses.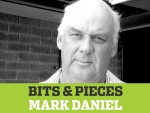 What's new in machinery and products.
German harvest specialist Claas will take away a silver medal from the upcoming Agritechnica show for its automatic pressure control system (APC).
The New Holland flagship CR 10.90 holds the Guinness World Record for harvesting nearly 800 tonnes of wheat in eight hours at nearly 100 tonnes/hour average.
Craig Kusabs, chief executive of the Maori agribusiness, Tumunui Trust, says a desire to keep things simple prompted the choice of an Archway Group weeping wall effluent system.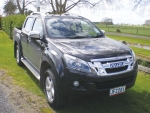 Large passenger vehicles seem to lost favour in suburbia, giving way to utes as the macho movers and shakers.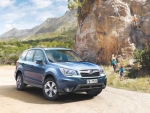 With around one third of New Zealand roads unsealed, no surprise that drivers like utes, crossovers and SUV's.
Acronyms Abound: it's no surprise that sales of SUV's have risen PDQ in NZ.
The saying goes "the only good thing to come out of Birmingham (UK) is the M6 motorway", but just a…
We've all got one, whether it's the old t-shirt from the seventies, the old shoes even after the puppy chewed…
»

Latest Print Issues Online
Studies show that people who grow up on farms – especially dairy farms – have way fewer allergy and asthma…
Your old mate had to giggle at a recent media proclamation from the Waikato Regional Council. The local government body boldly…
»

Popular Reads

Fonterra is urging its farmers to streamline the use of palm kernel expeller (PKE) on farm.

Sheep farmers are being encouraged to enter the Canterbury A&P Show's new and improved Mint Lamb Competition after an overhaul…

Sadly the days of leaving your house unlocked or the keys in the car ignition are long gone and it…
»

Events Calendar

13 October - 13 October





14 October - 18 October





15 October -





20 October - 21 October





20 October - 21 October




New Zealand Wool Services International CEO John Dawson says the strengthened New Zealand dollar has negatively impacted at this week's…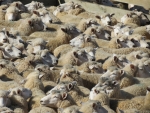 John Dawson, CEO of NZWSI, reports that the South Island sale this week saw a strong market with steady support.
Canterbury's rural primary schools have been given a welcome boost, thanks to the support of local farmers and fertiliser company,…
A course teaching farmers the basics of computing has attracted investment from the red meat sector.
Sheep farmers are being encouraged to enter the Canterbury A&P Show's new and improved Mint Lamb Competition after an overhaul…