»

Featured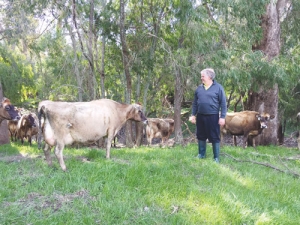 The flood irrigated pastures of Mike MacLaughlin's Western Australian farm are a "real money spinner" despite the salty water.
Far North Queensland dairy farmer Dennis Byrnes expects a new effluent irrigation system to pay off in a variety of ways.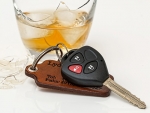 Many people believe drunk drivers have a lower chance of being stopped by police when they drive on rural back roads.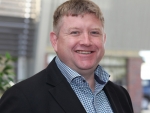 Livestock Improvement Corporation (LIC) has appointed Paul Littlefair as its chief information officer.
Fonterra's Chinese partner Beingmate last month agreed to set up a joint venture to buy the co-op's Darnum, Victoria, plant.
An independent review has found Waikato Regional Council's evidence gathering processes "appropriate, robust, lawful and up to date".
The Land and Water Forum has become a "talkfest", says Fish and Game NZ chief executive Bryce Johnson.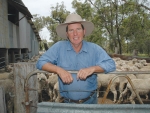 Australian farmers are hailing bipartisan support for a free trade deal signed with China.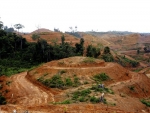 Federated Farmers says palm kernel expeller (PKE) is not to be blamed for Indonesian forest fires.
The Australian dairy industry is worth about A$3 billion to the economy of Gippsland, Victoria, a regional business forum heard…
Millions of people would have been healthier if they had consumed milk rather than used milk substitutes, according to an…
Deer Industry New Zealand says the northern summer trial promotion of Cervena venison in the Netherlands went down well with…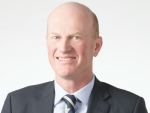 New Zealand farmers and growers are one step closer to accessing new, improved technologies and products to keep them internationally…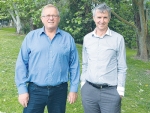 Fonterra shareholders will be watching hawk-eyed this week's annual general meeting in Waitoa.
In this digital age people want to interact on all manner of digital devices on a myriad of social media…
In the second of our 'in the hot seat' interviews we talk with Matt Costello, Rabobank animal proteins analyst.
New Zealand is liable internationally for agricultural emissions, but the Government (taxpayers as a whole) pays for them, despite agriculture…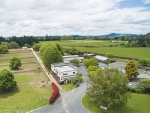 CRV AmBreed is selling its 13.7ha bull farm in Waikato.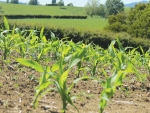 Plantings of one the dairy industry's most popular supplements is way down right across the country.
Global dairy commodity prices have risen sharply in recent months, as indicated by GlobalDairyTrade (GDT) auction results and European spot…
China Dairy Corporation Ltd, an industry leader there, will list on the Australian Stock Exchange.
Murray Goulburn has bought Mitsubishi Corporation's remaining 24.1% in Tasmanian Dairy Products Co Pty Ltd (TDP) for A$4.8 million, taking…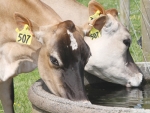 Imagine you are new on a property and your dairy inspector has tested your farm dairy water and placed you on temporary water exclusion, or perhaps you have been on water exclusion for years.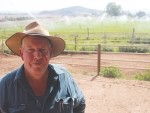 Far North Queensland dairy farmer Dennis Byrnes expects a new effluent irrigation system to pay off in a variety of ways.
Glockemann Pumps provide an easy way of moving water where there is no power, or where the need for monitoring stationary engines is a headache, because they use the water itself to do the job.
Effluent, properly used, can wipe thousands off the annual fertiliser bill, observes the distributors of Slurryquip – Webbline.
Using solar energy to partly power farm irrigation systems may be now within the reach of Australian dairy farmers, according to a new report.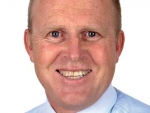 The grass has never really fired this spring and as I travel around the country it appears many farmers will have little surplus for silage.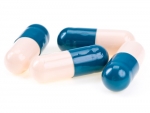 Veterinarians are urging farmers to work with them to address antibiotic resistance in dairy cattle.
The addition of body condition score to breeding worth in February will accelerate the rate of genetic gain in New Zealand dairy cows, says DairyNZ.
Remember this article next time you are buying a dog; it might save you a wasted trip or, worse, wasted money.
A unique trial is underway to understand more about the intricacies of sheep feeding.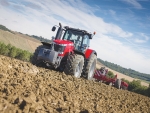 The New Zealand tractor market remains affected by the depressed dairy economy: overall sales are down about 14% on the same period last year.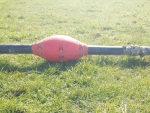 Effluent hoses are made easier to drag around by Hose Buoy, an NZ-made gadget that clamps to the hose.
Firstly there was GPS and all of a sudden you knew what paddock you were in on the farm, then auto-steering kept you on the straight and narrow cleverly matching up bouts so there were no embarrassing misses.
2016 upgrades to New Holland FR self-propelled foragers include all models having ECO mode.
What's new in machinery and products.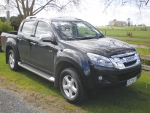 Large passenger vehicles seem to have gone out of favour as the march of the once humble ute seems to…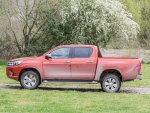 The light truck market is 20% of the new car market in New Zealand, and the Toyota Hi-Lux has held…
The man from Volvo NZ said "would you like to review our XC 90?", and after driving one for a…
Large passenger vehicles seem to lost favour in suburbia, giving way to utes as the macho movers and shakers.
With around one third of New Zealand roads unsealed, no surprise that drivers like utes, crossovers and SUV's.
»

Latest Print Issues Online
Your old mate notes that Greenpeace is challenging Fonterra to "prove that its massive use of palm products is not…
The sanctimonious lot from Bitch & Complain (Fish & Game) have spat the dummy and walked away from the Land…
»

Popular Reads

West Coast dairy farmer Graham Berry will soon push a button to start generating electricity that will power his farm…

56 years is a long time to stay in any one job, but it seems an especially long amount of…

Agcarm supports the World Health Organisation's first World Antibiotic Awareness Week, held next week from November 16 to 22.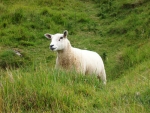 New Zealand Wool Services International's chief executive John Dawson says the North Island auction received mixed support with the stronger…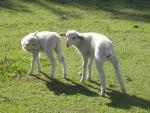 New Zealand Wool Services International's chief executive John Dawson says a slightly easier NZ dollar and limited wool volumes combined…
Nicky Hutchinson "never dreamed" of becoming 'The Boss'.
56 years is a long time to stay in any one job, but it seems an especially long amount of…
Southdown breeder Chris Medlicott says farmers too often focus on the price per lamb instead of the return on kilograms…