»

Featured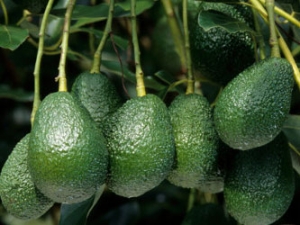 New research into sustainable pest management controls might soon offer avocado growers an effective non-chemical control against leafrollers.
Fonterra has announced changes to the roles and responsibilities of two members of the Fonterra Management Team.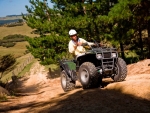 Beef + Lamb NZ and WorkSafe NZ are at odds over some aspects of quad safety.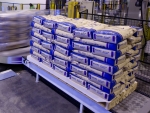 Milk payout will improve next season, but cashflow will remain tight on farms, say market analysts.
America's love affair with hamburgers has resulted in a bumper year for New Zealand beef farmers, says Beef + Lamb NZ (BLNZ).
To heed the lessons of the Northland by-election the Government needs to stay connected with New Zealand's rural and remote communities, says Environment Minister Nick Smith.
Horticulture NZ's chief executive Peter Silcock is shifting out of the primary sector after 30 years.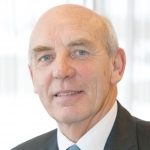 The Netherlands is the second largest exporter of food in the world – exporting AS$70 billion each year from a…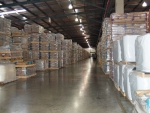 After an encouraging rise, then fall, in dairy product prices in the first quarter of this year, milk producers and…
Queensland farmers are deriding as "smoke and mirrors" the claims made by supermarket chain Woolworths.
Analysts do not believe there will be a rapid production response to the abolition of milk quota in Europe.
Australian beef farmers have markedly reduced their greenhouse gas emissions and water use in the last 30 years, according to…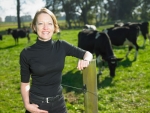 At the beginning of April, the Social Progress Index was released ranking New Zealand 5th of 133 countries, accounting for…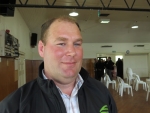 Many Fonterra shareholders were disappointed with the interim results the co-op announced last month. Many feel they are not seeing…
Hardly a week goes by without another report of a quad accident on a farm. And those are only the…
Delegations from Vietnam and Brazil have visited New Zealand this month to study co-ops and how they contribute to the…
The heat was certainly on the last round of Fonterra farmer meetings, as almost 2000 farmers turned up to hear…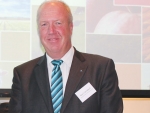 Australian dairy farmers are unhappy with a new energy white paper unveiled this month by the Federal Government.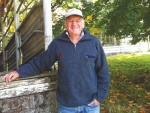 While farmers are "traditionally a private and self sufficient breed" it is important they seek help early when the uncontrollable…
Running a quarry safely is explained in a new publication from MinEx, the national Health & Safety Council for the…
New Zealand is underperforming in branding its food products, says an academic who visited recently.
Just before Christmas, Smaller Milk and Supply Herds (SMASH) initiated a novel way for farmers to share their experiences and…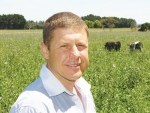 April is the month when farmers need to make the final decision about hogget breeding for the year.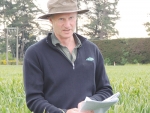 While feed wheat variety Wakanui still tops the tables for four year adjusted mean yield in Canterbury, a couple of newer cultivars are nipping at its heels.
FAR cultivar and herbicide trials with resurgent crop oilseed rape promise to help growers hone their agronomy on the resurgent crop.
Farmers with woodlots have a vested interest in a successful forestry sector.
Imagine being able to walk into a field with your tablet or iPhone and be guided to a particular area or a plant not growing well.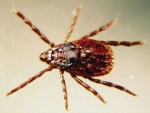 Ensuring young stock are sourced from areas caught up in the outbreak of Theileriosis is still the best defence for farmers' in areas where the disease is prevalent, says Bay Of Islands vet Garth Riddle.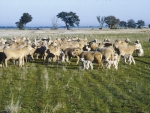 Australian researchers say the reason ewes produce many more lambs of one sex in one year than in others is traceable back to their diet in the leadup to joining.
Farmers are offered hands-on training in how to use OSPRI's National Animal Identification and Tracing (NAIT) programme.
All are welcome to come along and support excellence in farming and acknowledge winners at the 2015 New Zealand Ewe Hogget awards dinner, to be held in Christchurch in early June.
Although a Canterbury farmer and trucking company are in the clear over animal welfare violations, that is no cause for complacency, warns Federated Farmers.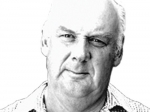 Tractor sales in New Zealand last year hit a ten-year high and Waikato played its part.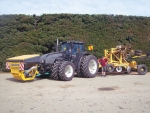 Tractors are hitting the paddocks as the cultivation season looms.
South Canterbury arable farmer Warren Darling has taken delivery of a new Canadian-built 460hp Versatile DeltaTrack tractor, one of the bigger machines sold in the South Island in recent times.
Origin Agroup NZ's only farm machinery buying co-op, recently celebrated its 10th anniversary, so it was timely for Rural News to catch up with managing director Dave Donnelly at the recent Central Districts Field Days (CDFD).
With a lift capacity of 3.5 tonnes to a maximum height of 4.0m, and powered by a Perkins 4-cyl 130hp engine, the machine certainly appears to have all the right credentials.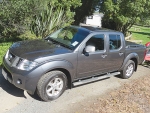 The 2005 launch of the Nissan Navara D40 really tested its mettle, the media drive event hammering the trucks through…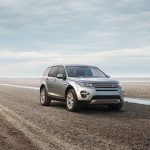 A New Land Rover -- Discovery Sport – is the first of the company's new Discovery vehicle range. The compact…
The Jaguar XE has been named 'Most Beautiful Car of 2014' at Festival Automobile International in Paris.
Just released in New Zealand, the 2015 Kia Rio has newly styled alloy wheels and changes to the front and…
Kia has scored a triple triumph in one of the oldest design competitions in the world.
»

Latest Print Issues Online
Your old mate wonders if there's something in the water that's caused the recent raft of departures – some sudden…
A mate of yours truly says he has recently noticed how the Fonterra tankers, seen driving up and down the…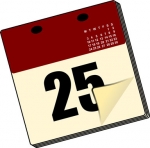 Upcoming Events - Check out our calender for upcoming rural events going on around the country.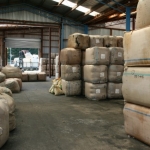 Snapshot of the wool markets for March 2015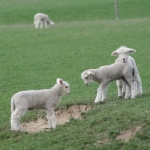 Snapshot of the lamb markets for March 2015
»

Popular Reads

The recent cold snap is a timely reminder for farmers that we are heading into a high-risk period for vehicle…

A Mackenzie Country farming couple were the big winners at last week's 2015 Canterbury Ballance Farm Environment Awards (BFEA), taking…

The line up of speakers for this month's 'The Future of Heartland Forum' near Cheviot in North Canterbury is making…
Douglas McGregor is the seventh grand finalist to be named in the 2015 ANZ Young Farmer Contest.
For competitive shearers, winning a class at Golden Shears is a career pinnacle. Peter McCabe, Tauranga, achieved this at the…
Hamish Gates from Pukekohe has beaten off tough competition to be crowned New Zealand Young Vegetable Grower 2015.