»

Featured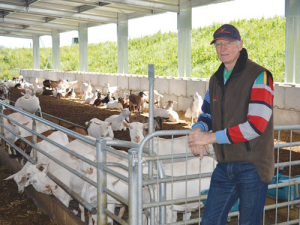 After rearing calves for 25 years Peter Clarkin was looking for a new challenge.
A humble Irish wasp has saved New Zealand almost half a billion dollars, AgResearch estimates.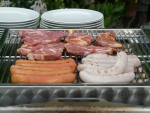 The Ministry for Primary Industries has intercepted a large-scale illegal home kill operation in the greater Auckland region.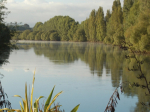 A series of informative open days is due to start shortly on the proposed regional plan change aimed at boosting the health of the Waikato and Waipa rivers.
Federated Farmers believes the investment of $3.4 million into the Hurunui Water Project by Crown Irrigation Investments will ensure the future resilience of North Canterbury.
Record-high stock levels are set to keep worldwide food prices low during 2017 even as inflation starts to rise in many developed economies, says a major report from Rabobank.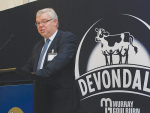 Embattled Australian dairy co-op Murray Goulburn says it is willing to work with other processors on a commodity milk price…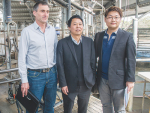 Tasmania will send fresh milk to China from early next year.
Rabobank's Farm 2 Fork (F2F) summit in Sydney was all about food – but briefly became about fashion as Dutch…
European farming leaders are truly concerned about Britain's planned exit from the European Union, says Beef + Lamb NZ chairman…
International dairy commodity prices have recovered markedly in recent months, as global supply and demand slowly balance, according to Dairy…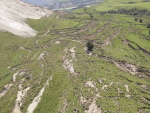 Civil Defence, or 'Emergency Management' as it prefers to be called, must put its staff and volunteers through a rural…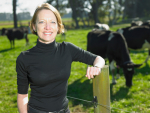 Interactions between agriculture and the environment have rarely been so much in the face of the public, and finding a…
Heaven forbid what would have happened to people working in buildings at the Wellington Port.
I have lived in and around Wellington all my life and I have never experienced an earthquake as big and…
Helping some reporters – and the general public -– understand what was going on with the recently released bobby calf…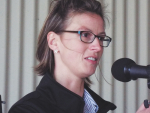 Owl Farm, a partnership between St Peters School Cambridge and Lincoln University, strives to demonstrate best practice in dairy farming…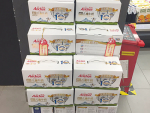 More than 75% of New Zealand's dairy exports to China are still subject to tariffs the industry thought would by…
The creators of an Australian website that matches onfarm jobs with available workers hopes to launch in New Zealand soon.
The farming sector has long been under-served by good financial management and planning systems, say Figured chief executive Dave Dodds.…
Few farmers will be surprised to know that the 2015-16 season was the most challenging year yet for them.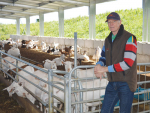 After rearing calves for 25 years Peter Clarkin was looking for a new challenge.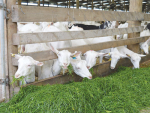 The Schuler Brothers Ltd (SBL) dairy goat farm in Te Aroha has a unique milking shed.
There is a definite Swiss connection on Rene and Verena Burri's dairy goat farm at Te Aroha, Waikato.
Hauraki dairy farmers Michael and Megan Webster looked at diversifying their business three years ago in a bid to spread the risk.
Waikato farmer Rex Butterworth follows a simple philosophy: keeping his cows happy and healthy.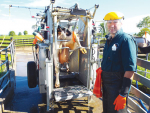 A race car with the best engine is never going to win unless the tyres allow it to get power to the ground, and dairy cows should be looked at in a similar light, says 'The Hoofman' – Johan Buys.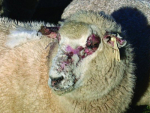 Farmers need to have a robust facial eczema (FE) prevention plan in place, says animal health company Agritrade.
The future reproductive and lactation performance of your herd relies on the optimal management of heifers from birth.
Feedback from farmers is crucial to DairyNZ, helping it respond to farmers' needs and fine-tune resources. A case in point is its facial eczema workshop.
From next dairy season CRV Ambreed will offer genetics that will guarantee the birth of polled calves.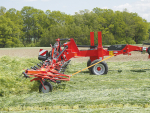 Kuhn has upgraded its range of high capacity tedders with a new chassis design and rotor lifting mechanism, which allows higher ground clearance and improved contour following on undulating terrain.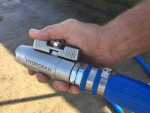 A farm dairy effluent system must collect all animal excreta deposited in contained areas, plus any other liquid or material coming into contact with it, says system designer Numedic.
JCB agriculture has added a new compact, articulated wheeled loader to its range, useful in confined spaces on chicken, pig or dairy farms, and in nurseries and equestrian centres.
Rod and Sandra McKinnon milk 365 cows through a 32-point rotary on 120ha (effective) at Oakstone, a few km southwest of Matamata.
Having recently celebrated 25 years of its iconic Fastrac, JCB has also now pulled the wraps off the new 8000 series, to replace the current high horsepower offerings.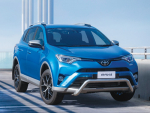 Now entering its 21st year since the launch in 1995, the Toyota RAV 4 has graced the yards or driveways…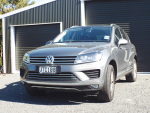 You wonder how the marketing people in the motor industry come up with new model names.
At a recent vehicle launch I mentioned to a fellow journalist that I was getting the Volkswagen Passat Alltrack to…
Jeep is celebrating 75 years of 4x4, military history and outdoor adventure in 2016 and to mark the event, Jeep…
Utes are big business in New Zealand, making up around 25% of the market, and seen from Ponsonby to Papatowai…
»

Latest Print Issues Online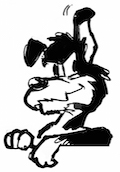 This old mate notes that stock exchange owner NZX is exiting its much-hyped and clearly unsuccessful involvement in agri-publishing faster…
Your old mate notes that former Finance Minister and creator of the infamous 'mother of all budgets', Ruth Richardson, though…
»

Connect with Rural News
»

Popular Reads

Some actions by Civil Defence (CD) staff in the quake-hit Kaikoura region are stressing farmers, says Federated Farmers spokeswoman on…

Earthquakes can result in considerable damage and disruptions to farm businesses. Following is information offered by DairyNZ to help farmers…

A group of cattle stranded on a tiny patch of pasture after Monday's earthquake has now been rescued.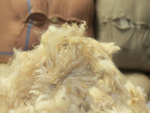 The 4700 bales on offer saw a 74% clearance with mixed results, however all prices paid locally are still above…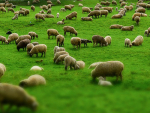 The 7250 bales of North Island wool on offer saw a 72% clearance with most types easing further.
The word ozone conjures up images of big holes in the atmosphere, stronger UV light, the risk of severe sunburn…
Drones may soon be joining the armoury of weapons used to scare birds away from ripening grapes after a trial…
Nicky Hutchinson "never dreamed" of becoming 'The Boss'.