»

Featured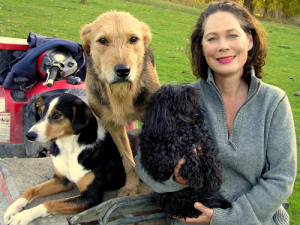 Two words I find invaluable when training dogs are "good dog".
Lamb producers in Australia appear to be faring much better than their New Zealand counterparts, with falling numbers and growing demand hiking prices.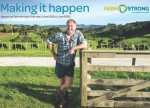 Organiser of the rural wellbeing programme Farmstrong say it has exceeded expectations in its first year, supporting on average 1000 people each week to live and farm well.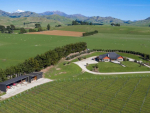 A pioneering vineyard that led the conversion from sheep farming to grape growing in its region has been placed on the market for sale, ending six generations of family ownership.
Fonterra chairman John Wilson says the governance and representation review was "a thorough and thoughtful process".
The Ministry for Primary Industries and the cruise ship industry are set to trial a new accreditation scheme to reduce the biosecurity risk posed by arriving cruise passengers.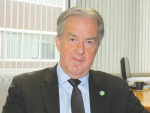 Origin Green, a scheme that verifies the sustainability of Ireland's food and drink production, now has 100% of the country's…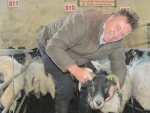 Irish sheep and beef farmers are blaming Britain's planned exit from the European Union (Brexit) for lower-than-normal prices for their…
With Australian farmers focussed on the big wet across the country's south, let's look at the background -- how the…
International dairy commodity prices have staged a remarkable recovery in recent months, as global supply and demand slowly return to…
Global milk production has fallen faster than expected in recent months, with the resulting rally in global dairy markets expected…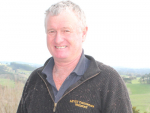 Despite wet weather in many regions, the outlook is encouraging and we are seeing plenty of good growth around the…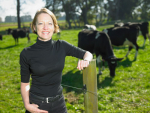 From freshly elected city, town and country leaders, words and phrases such as 'rebuilding trust' and 'increased involvement of the…
The key to successfully selling fruit and vegetables in New Zealand or overseas is to give consumers what they want.
In DairyNZ's 2015-16 annual report chief executive Tim Mackle spoke of the team effort in the industry. Here is Mackle's…
It's all happening on Capitol Hill. US lawmakers are bracing for a charm offensive from the White House.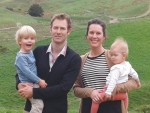 The prospect of raising production and profits spurred James and Kate McKay, farming at Alfredton, Southern Hawkes Bay, to get…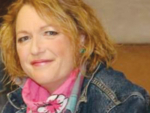 Helen Slattery is the rural contracting sector's first woman to gain a national certificate in infrastructure works supervision Level 5.
Recent comments by BNZ agribusiness head John Janssen about risks supposedly posed by Healthy Rivers plans to rural land values…
Interest in dairy sheep is slowly but surely rising in New Zealand, claims real estate company Bayleys.
New Zealand agri technology could boom and lead the world in that market, says NZTech chief executive Graeme Muller says.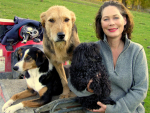 Two words I find invaluable when training dogs are "good dog".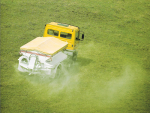 Getting the best bang for buck out of fertiliser – while protecting economic and environmental bottom lines – is a key balancing act for farmers.
Hadstock is a family business, the farm having been in the Chamberlain family since 1878.
New Zealand Young Farmers is applauding women outnumbering men in the annual FMG Young Farmer of the Year contest for the second consecutive year.
Treating twin-bearing ewes with anthelmintics has positive results for both the ewe and lamb, as shown by a recent study, says Clive Bingham of Zoetis NZ.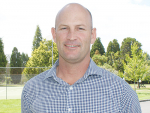 From next dairy season CRV Ambreed will offer genetics that will guarantee the birth of polled calves.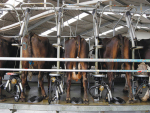 During lactation, cows can become infected with contagious or environmental mastitis bacteria.
Body condition score (BCS) will increasingly be adopted as a measure in welfare assurance schemes, so scoring must be accurate throughout the BCS range, say DairyNZ's Chris Leach and Jacqueline McGowan.
Recently there has been an increased dairy industry focus on getting more out of pasture.
If you were to look at the range of lamb daily growth rates on sheep farms in New Zealand you would find a huge range from as low as 80g to 350g+/lamb/day.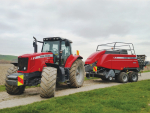 Graeme and Kay Murphy, of Murphy Contracting in Geraldine, South Canterbury, produce around 15,000 bales every season, entrusting this task to a MF 2250 medium square baler.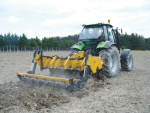 Well known for making power harrows, rotary hoes, sub-soilers, mulchers and combination drills, Alpego has for 45 years used Swedish steel in delivering machines of high quality and durability.
With the annual value of the New Zealand agricultural machinery industry put at a conservative $1.3 billion, and agriculture in general being the key driver of NZ's GDP, you'd think it would be easy to recruit youngsters into the industry.
Many tractor manufacturers are talking about autonomous operation, most going about it by modifying existing products.
After six years experience using the technology, Canterbury agricultural contractor Martin Bruce (M.A. Bruce Ltd, Darfield) vouches for the durability and reliability of the new Claas Max Cut cutter-bar.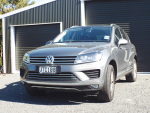 You wonder how the marketing people in the motor industry come up with new model names.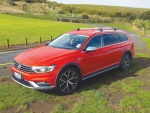 At a recent vehicle launch I mentioned to a fellow journalist that I was getting the Volkswagen Passat Alltrack to…
Jeep is celebrating 75 years of 4x4, military history and outdoor adventure in 2016 and to mark the event, Jeep…
Utes are big business in New Zealand, making up around 25% of the market, and seen from Ponsonby to Papatowai…
High demand is anticipated for the new Suzuki Vitara Turbo soon to be launched in New Zealand.
»

Latest Print Issues Online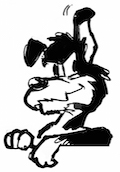 Your canine crusader thinks Fed head William Rolleston comes across at times as a bit too nice – perhaps because…
Your old mate had to giggle at a recent story about a vegan video blogger (Vlogger) who got all teary…
»

Connect with Rural News
»

Popular Reads

New Zealand's Ambassador to Ireland, Sir Lockwood Smith, says NZ has the kind of innovative agritech businesses that interest farmers…

Global milk production has fallen faster than expected in recent months, with the resulting rally in global dairy markets expected…

A vessel carrying 23,000 tonnes of palm kernel expeller (PKE) will not be permitted to discharge its cargo in New…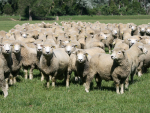 The double auctions in the South and North Islands attracted more interest yesterday.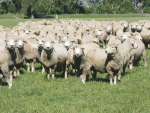 The South Island sale of 8565 bales comprising a wide range of wool types saw good support with 78% of…
The word ozone conjures up images of big holes in the atmosphere, stronger UV light, the risk of severe sunburn…
Drones may soon be joining the armoury of weapons used to scare birds away from ripening grapes after a trial…
Nicky Hutchinson "never dreamed" of becoming 'The Boss'.