»

Featured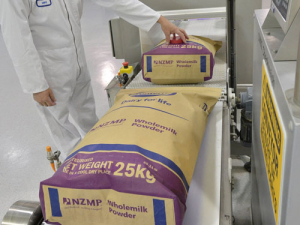 Whole milk powder (WMP) defied predictions and dropped in the GlobalDairyTrade (GDT) auction overnight.
Farmers have thanked the outgoing Parliamentary Commissioner for the Environment Dr Jan Wright for her service.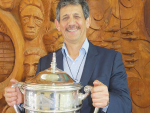 Māori dairy farmers are being urged to enter the 2018 Ahuwhenua Trophy for dairy.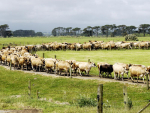 Rabobank's latest Global Dairy Quarterly says global prices appear to have peaked in the current cycle.
An incentive scheme to get suppliers to the Taupo-based Miraka dairy company to produce better quality milk and adopt best-practice systems is producing stunning results.
Three bank economists see a risk of downside to farmgate prices from last week's GDT auction where the overall price index dropped 2.4%.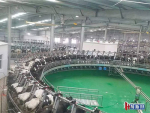 Two 80-BAIL Waikato Milking Systems (WMS) rotary platforms are at the heart of a new 10,000 cow dairy farm in…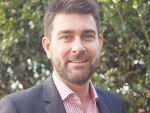 Australia's key dairy region is facing a "supply chain revolution," says Rabobank senior dairy analyst Michael Harvey.
Southern German dairying practice of keeping cows indoors 24/7 makes a convincing argument for getting cows out of winter cold…
Milk production in Wales has changed dramatically in the last 30 years: in 1984 the country had 6500 producers; now…
Fonterra is eyeing a bigger slice of the booming Asian pizza business for its Australian-made cheese.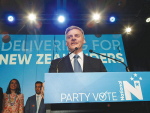 Although the National Party ended election night the largest party by a healthy margin, its margin wasn't big enough (unlike…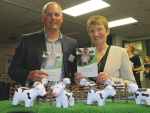 The bouquet of the week goes to the unfairly maligned dairy sector, in particular the initiative shown by Federated Farmers…
A course designed to lift farm profitability by helping farming women become more active partners in their farming businesses is…
Synthetic food is being talked about rather more than it is being eaten.
The farming community needs to step up to help lessen the rift between city and country.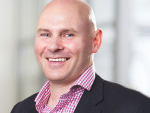 New Zealand's provenance story is not always based on clean and green; often it relates to the friendliness of the…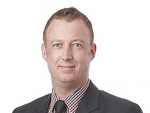 Modelling done by the European Community shows that its agriculture would be little affected by a free trade agreement with…
Of the top five countries New Zealand trades with, it only has trade deals with two, an ExportNZ conference has…
The confidence boost from winning the 2010 Dairy Trainee of the Year award is propelling a young sharemilker along a…
Auckland secondary schoolers will soon get a close look at farming without travelling far.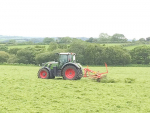 Don't assume you'll get through the year without supplementary feed.  It's not just the availability in times of crisis, it's also the cost you hadn't planned for that often causes most concern.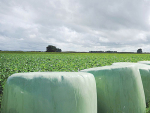 The process of making silage (ensiling) is very old. 
The slump in dairy prices over the past few seasons proved to have a silver lining for the woman who founded New Zealand's first teaser bull leasing business.
Taranaki farmers Peter and Nicola Carver are back on their farm after a recent trip to Wellington as the national ambassadors for sustainable farming.
Entering the Ballance Farm Environment Awards was a great learning and development experience, say Keitai farmers Gay Pembroke and Mark Corby.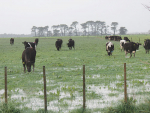 Sodden pastures could become a major feed issue for many lower North Island farmers even after the rain stops and growing conditions improve.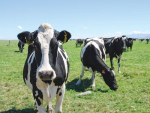 Lower replacement rates and higher body weight/lower stocking rates are the two most effective of five available ways of cutting dairy greenhouse gas emissions, a scientist has told a workshop for rural professionals.
Animal health company Ceva Animal Health is introducing two anti-infectives to New Zealand, packaged in unbreakable bottles.
Vaccination is the most effective way to protect against life-threatening diseases such as distemper, hepatitis, parvovirus and leptospirosis that affect New Zealand animals.
Wet spring weather is having "a huge impact" on the number of 'dirty' cows, says veterinarian Paul Daly, of Selwyn-Rakaia Vet Services, Dunsandel.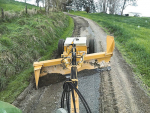 The capital cost of high-output modern tractors and machinery has prompted many agricultural contractors to diversify into civil work such as site development, re-contouring and road or race building.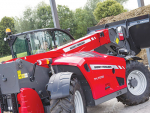 Global tractor and machinery manufacturer AGCO is never far from the news, so with the grass harvest about to start in New Zealand, two new products from the MF camp will get plenty of attention.
Forage maize remains the crop most favoured for feeding cattle in Europe, but over the last 15 years, particularly in Germany, the maize worm or corn borer has become a major pest.
Kirwee-based business Colin Payne Contracting focuses on direct drilling and bale wrapping.
With the European grain harvest just ending, combine harvester manufacturers are whipping up a frenzy for their 2018 models.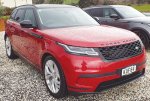 When you tell your golfing buddies that you've just come back from the launch of the Range Rover Velar, they…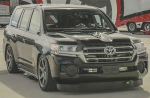 Best known for its enduring off-road ability, the Toyota Land Cruiser has added another plaudit to its CV – notching…
You'll stand out if you're prepared to hand over the moolah for the Jeep Brute Sport. It won't so much…
The new kid on the SUV block will have auto sales and marketing managers burning the midnight oil and scratching…
When we reviewed the VW Amorak in February 2016, it was fair to say we quite liked it. For 2017,…
»

Latest Print Issues Online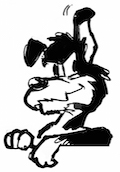 Your canine crusader hears that the failed former meat company chief executive Graeme Thompson is about to publish a book …
While the nation waits for the former MP for Northland to decide who the new government will be (don't you…
»

Connect with Rural News
Fonterra director Leonie Guiney is crying foul after the board blocked her from the upcoming director election.
The recent political blowtorch on farming is affecting the morale of younger farmers, says Ngatea farmer Mark Townshend.
The Irwin family -- Geoff, Lee and son Steve -- milk 330 cows on 83ha at Kiwitahi, near Morrinsville, in…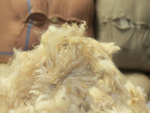 The 4700 bales on offer saw a 74% clearance with mixed results, however all prices paid locally are still above…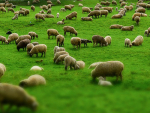 The 7250 bales of North Island wool on offer saw a 72% clearance with most types easing further.
The word ozone conjures up images of big holes in the atmosphere, stronger UV light, the risk of severe sunburn…
Drones may soon be joining the armoury of weapons used to scare birds away from ripening grapes after a trial…
Nicky Hutchinson "never dreamed" of becoming 'The Boss'.