»

Featured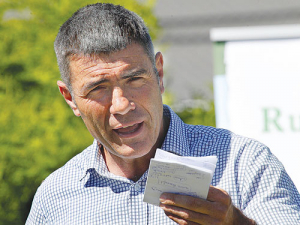 Today we live in an age when consumers are growing more aware of the products they consume.
Farmers learn best from other farmers who have actually done it, says Extension 350 chairman Ken Hames.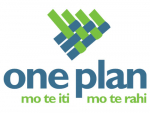 Chaos again prevails over the future of resource consents in the Horizons Regional Council region because of an Environment Court judgement on the implementation of its controversial One Plan.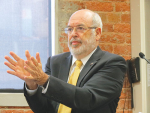 While the public might hope for rapid restoration of water quality in all rivers and lakes in New Zealand, this is unrealistic and scientifically impossible.
The worst season for 70 years, is how one onion grower in Horowhenua, Chris Pescini, describes the year from hell that has struck his operation.
Fonterra's Edgecumbe factory remained closed last week and milk was redirected to nearby processing plants.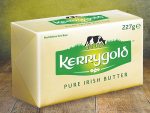 Wisconsin may be America's 'dairy state' but in butter some citizens' loyalty lies with Kerrygold from Ireland.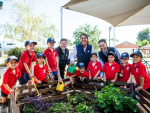 From veggie gardens at preschools to wet suits for state emergency services - make up Fonterra Australia's latest community projects.
Canadian dairy company Saputo is set to take full control of Australian dairy processor Warrnambool Cheese and Butter.
British vets are nervous about changes that may arise from Brexit, says British Veterinary Association (BVA) president Gudrun Ravetz.
More signs of consolidation in the Australian dairy sector.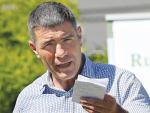 Today we live in an age when consumers are growing more aware of the products they consume.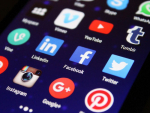 The immediacy of social media ensured that many dairy farmers shared in real time the horror of watching yet another…
Horizons Regional Council unveiled its One Plan some ten years ago as the plan to end all plans.
A recent NZ Herald article indicated that collaboration over Waikato Regional Council's Healthy Rivers/Wai Ora Plan Change 1 has cost…
New Zealand's strong export focus is unusual because our GDP relies heavily on our primary industries and export markets.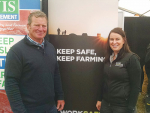 Farmers who resent the attention of WorkSafe inspectors in their workplaces should remember that more people still die on NZ…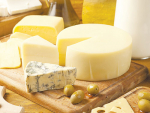 Local news media carry many reports and comments about the price of milk and how it's hurting farmers.
A second generation cheese making family with Dutch origins, the company Meyer Gouda Cheese is continuing its golden run at…
Dairy farmer Peter Gilbert is the new president of the Canterbury A&P Association for 2017. He was elected at the…
Primary Industries Minister Nathan Guy is welcoming new figures forecasting that primary exports will reach $37.5 billion for the year…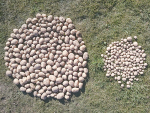 The potential for fine mesh covers on potato crops to control pests and diseases globally is "huge", says a researcher now doing field trials near Christchurch.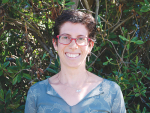 Biocontrol measures that helped Australian farmers control a serious dryland weed for 20 years may at last benefit New Zealand.
Farmers learn best from other farmers who have actually done it, says Extension 350 chairman Ken Hames.
GEA's CowScout Responder accurately identifies cows on heat through remote technology, further allowing better understanding of a herd's overall health.
LIC's herd improvement roadshow last month attracted about 1500 farmers nationwide.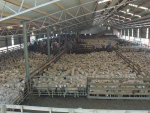 The National Animal Welfare Advisory Committee (NAWAC) is satisfied with both the sheep and beef industries' approaches to breeding with respect to animal welfare issues.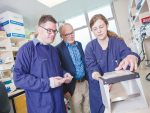 Innovation is long overdue in mastitis management to protect New Zealand farmers' global leadership in dairying, says an academic.
Farmers are getting a push to use the "masses of science" available in New Zealand to improve their profitability.
Almost $1 million will go to projects aimed at combating animal diseases from the Ministry for Primary Industries' Sustainable Farming Fund.
The funding of research into facial eczema (FE) and bovine viral diarrhoea (BVD), and better use of antimicrobials and disease management on dairy farms, has been boosted in the latest Sustainable Farming Fund round.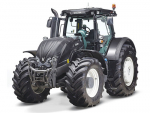 Hot on the heels of its A and N series, Finnish tractor manufacturer Valtra has topped out its fourth-generation S series with the flagship S394 model.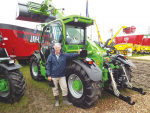 Telehandlers have brought about a big change in materials handling on farms, with increased lift and reach capacities that traditional tractor/loader combinations couldn't achieve.
The Kverneland 3336 MT 3.6m mounted mower conditioner takes mower suspension to a new level.
Treating water collected from roofs, streams, springs, bores often falls into property owners' too-hard basket, the excuse sometimes being that drinking the stuff builds immunities to local nasties.
Hamish Noakes' Milkabit Farm uses a GEA rotary platform said to be the first of its kind in New Zealand.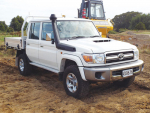 The latest Land Cruiser 70 series from Toyota is a truck, so it won't be the choice of Remuera Roamers,…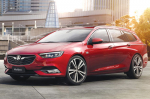 You might have to wait a while to buy one, but Holden will premiere the new Commodore Sportwagon at the…
This new year might just be the time to buy a new vehicle.
A few days driving the MY17 Holden Colorado made it plain to this reviewer that this vehicle has moved on…
Now entering its 21st year since the launch in 1995, the Toyota RAV 4 has graced the yards or driveways…
»

Latest Print Issues Online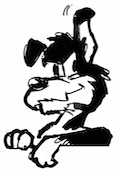 Your canine crusader often hears claims that South Island's West Coast is a backwater and behind the times.
Your old mate has no time for the multinational, tax dodging, political activist group Greenpeace, which spends most of its…
»

Connect with Rural News
A new Maori-owned new dairy factory is being planned for the Kawerau region, modelled on the first Maori dairy company…
Some milkers in New Zealand could be lifting 1500-1800kg during each milking, and so doing a lot of work, says…
A young dairy farming couple have increased their equity by at least $500,000 in two-three years on a less-than-ideal Far…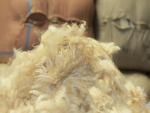 The 4700 bales on offer saw a 74% clearance with mixed results, however all prices paid locally are still above…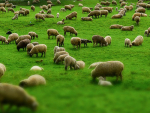 The 7250 bales of North Island wool on offer saw a 72% clearance with most types easing further.
The word ozone conjures up images of big holes in the atmosphere, stronger UV light, the risk of severe sunburn…
Drones may soon be joining the armoury of weapons used to scare birds away from ripening grapes after a trial…
Nicky Hutchinson "never dreamed" of becoming 'The Boss'.