»

Latest Print Issues Online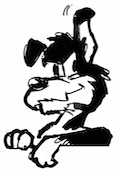 OPINION: This old mutt almost choked while chewing his bone when he happened upon the latest politically-correct advice that's been…
OPINION: A mate of the Hound's recently applied for membership with Ashburton-based farm supply co-operative Ruralco.
OPINION: First they demanded plant-based 'milk', now they want it priced cheaper than real milk.
OPINION: The recent high-profile Mycoplasma bovis announcement from the Government in Hamilton featured Prime Minister Jacinda Ardern and Agriculture Minister…
»

Connect with Rural News
Some 300 farmers around the country - supplying 12,000 dairy cattle for export to China have been left hundreds of…
Fonterra's planned capital restructure could see the co-operative's share price slump to $2/share - shaving $4 billion off the shareholders'…
OPINION: Recently Agriculture Minister Damien O'Connor made great fanfare when announcing a new farm planning system for farmers and growers.