»

Featured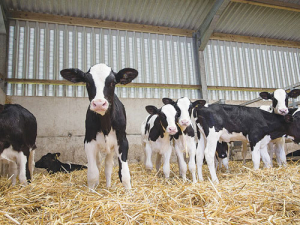 In a three-part series, veterinarian Olivia Sutton, Vetlife Omaru, looks at optimising future heifers with calf rearing.
Graeme Savill's Valtra T174 has made a difference to his Bay of Plenty forestry contracting business since arriving in January and is handy on his dairy farm.
Fonterra farmers have been quick to offer their best wishes to newly-appointed interim chief executive Miles Hurrell.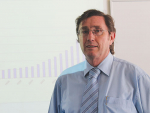 Despite a rise in payout and profitability, dairy farmer confidence in Waikato and Bay of Plenty is relatively subdued.
Fertiliser co-op Ravensdown has posted a 2017-18 pre-tax profit of $63 million, up 24% on last year.
Fonterra has appointed Farm Source head Miles Hurrell as its new interim chief executive.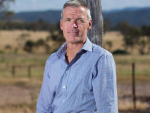 Australian farmers are unhappy with the US Government's US$12 billion in new subsidies to farmers caught up in trade wars…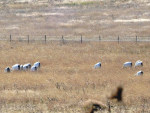 Drought-stricken New South Wales farmers are welcoming an extra A$500 million in state government aid. 99% of the state is…
The new dairy season has just begun and there is already plenty to keep track of for Australian dairy farmers.
Australian dairy farmers produced an estimated 650 million litres in March, an increase of 2% on March 2017.
A fodder crisis is forcing Irish dairy farmers to buy feed from other farmers around the country.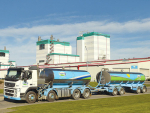 Fonterra farmers have been unhappy with aspects of the Dairy Industry Restructuring Act (DIRA) for some time.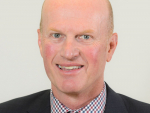 Growing regulatory and political pressure for more sustainable agriculture in Europe is causing concern for local farmers.
OPINION: The media spin on the distribution of M. bovis infected herds in New Zealand and the origins of these…
Farmers should seize the opportunity to join a Red Meat Profit Partnership action group if they want to improve their…
The sound heard emanating from the provinces this past month is a collective sigh of relief for what promises to…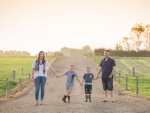 The 2007 national Farm Manager of the Year award winner Emily Woolsey (32) and her husband Daniel, of Southland, had…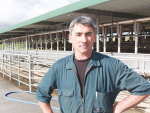 More farmers are buying dairy technology that gives them a fast payback, says Waikato Milking Systems.
UK seed company Germinal's plant breeding programme in New Zealand is progressing well, says general manager Sarah Gard.
The Government is backing moves to recognise and celebrate outstanding employers in the primary sector.
Expertise from the dairy manufacturing industry could be adapted to develop a new plant-based protein industry in New Zealand, says…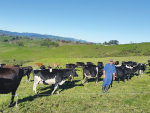 Mike and Debi Fichtl, of South Waikato, believe farm ownership is still an admirable, and achievable aim.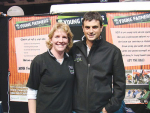 DairyNZ director Ben Allomes believes every day should be worker appreciation day.
A large calf rearer has bought an $80,000 pasteurisation unit to protect his business from Mycoplasma bovis.
Lincoln University-owned research and development company Lincoln Agritech says dairy farmers might improve their environmental footprints and profit through two research projects now underway.
A New Zealand expert in leptospirosis says the disease appears to be becoming more 'tropical' in the way it is occurring in NZ.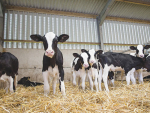 In a three-part series, veterinarian Olivia Sutton, Vetlife Omaru, looks at optimising future heifers with calf rearing.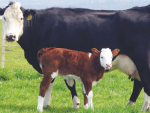 Early lactation weight loss is a normal biological process, but sometimes it can lead to Subclinical Ketosis and Clinical Ketosis.
At the back of Raglan Harbour, on the West Coast Peninsula, lies an influential New Zealand farm.
Cows can be very protective of their calves and see people as a threat.
Dairy and beef farmers are being asked to help develop frameworks to control the disease bovine viral diarrhoea (BVD).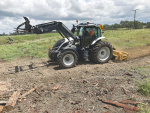 Graeme Savill's Valtra T174 has made a difference to his Bay of Plenty forestry contracting business since arriving in January and is handy on his dairy farm.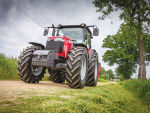 Massey Ferguson has launched three tractors in its new MF 6700 Global Series, soon to arrive in the Australian and New Zealand markets.
Well known in Europe and the UK, Welsh trailer manufacturer Ifor Williams, is also building a reputation in New Zealand with distributors in both islands.
Following the success of the Kuhn Cultimer L with three rows of tines, the company has launched the Cultimer M 300 for tractors of 75 to 135hp.
With a history that dates back 75 years to its formation, and 20 years since it introduced its first quad, the Canadian company BRP (Bombardier Recreational Products) knows off-road vehicles.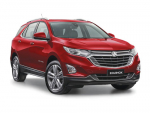 Holden has released details of the first-ever diesel Commodore, launching it alongside the first diesel-powered version of the new medium-size…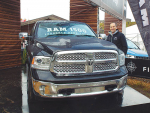 The Ram 2500 and 3500 utes have a name for big load-carrying and towing capability but come with a hefty…
It's not hard to believe that the Subaru Outback accounts for about 45% of all the Subarus sold in New…
Toyota's Hilux-based Fortuner SUV line-up has had an aggressive upgrade in New Zealand with the addition of a TRD (Toyota…
Prominently displayed at the Mercedes Benz site at Fieldays was a vehicle that gives merit to the saying 'there's plenty…
»

Latest Print Issues Online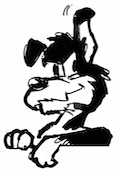 With the surprise resignation of John Wilson, the Fonterra board has promoted long-time director John Monaghan as its new chair.
The Hound notes the contribution of former Fonterra chair 'Little' Johnny Wilson, who has stood down from the role due…
»

Connect with Rural News
The UTV is a workhorse on many rural properties, but the asking prices -- $15,000 to $30,000 -- cause some…
More beef farms than dairy farms are now infected with the cattle disease Mycoplasma bovis, according to MPI figures.
A mixed sheep and beef farm near Motueka has been confirmed as the first Mycoplasma bovis infected farm in the…
The word ozone conjures up images of big holes in the atmosphere, stronger UV light, the risk of severe sunburn…
Drones may soon be joining the armoury of weapons used to scare birds away from ripening grapes after a trial…
Nicky Hutchinson "never dreamed" of becoming 'The Boss'.