»

Featured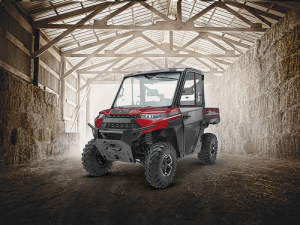 Polaris has added a new flagship model (XP1000) to its Ranger series of utility side-by-sides.
JCB's new Fastrac 8330 is now officially the world's fastest production tractor, capable of a legal road speed of 70km/h.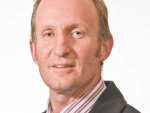 Beef + Lamb New Zealand (BLNZ) is seeking farmers' views on its plan to gather a higher levy.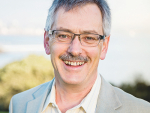 Fonterra shareholders could end up losing over $1 billion on the co-op's controversial investment in Chinese infant formula company Beingmate, says business commentator Rod Oram.
Scientists say although the new rabbit calicivirus is working as expected, farmers are not seeing the knockdown they may have hoped for.
China's digital world is second to none, but Fonterra isn't putting all its eggs in one basket in selling fresh and packaged food.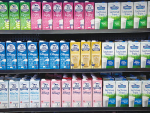 Australian dairy farmers produced an estimated 650 million litres in March, an increase of 2% on March 2017.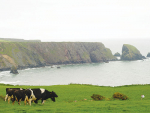 A fodder crisis is forcing Irish dairy farmers to buy feed from other farmers around the country.
The growth of Australia's dairy industry is now down to the two main players Fonterra and Saputo, says dairy analyst…
Listed Australian dairy processor Bega Cheese attracted an extra 100 million litres of milk during the second half of last…
Canadian processor Saputo, on the verge of becoming Australia's largest dairy player, looked at investing in New Zealand 16 years…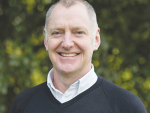 When the Health and Safety at Work Act (HASWA) came into force two years ago there were misgivings and nervousness…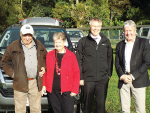 OPINION: The Good Farming Practice Action Plan for Water Quality shows tangibly that the primary sector and local and central…
When someone learns the skills to drive a big, expensive piece of farm machinery, a whole world of opportunity opens…
Minister for Rural Communities and Agriculture Damien O'Connor last week at Fieldays launched his new Rural Proofing Policy – with…
Last year a survey was done on soil stability and disturbance in Waikato using aerial photographs taken in 2012. Here's what…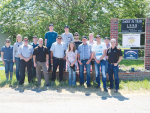 New Zealand dairy farmers visiting California dairy farms last month were surprised at how far behind US farms were in…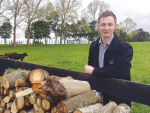 Kiwi youngsters in town and country schools are learning about the prospect of farming careers via AgriKids and TeenAg, devised…
Fifteen dairy farmers well advanced in mitigating climate change on their farms are being heralded as New Zealand's 'climate change…
Yoghurt and cheese have been winning categories in China in recent years, says market intelligence agency Mintel.
Winning the supreme champion title at the Outstanding NZ Food Producer Awards 2018 tops off a great start to the year…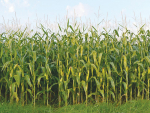 Three big challenges have many farmers looking at self-containing their farming operations and growing most of their feed on land they either own or control.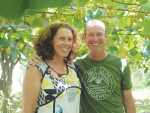 New Zealand's new national ambassadors for sustainable farming and growing, Mark and Catriona White, are getting better-than-average production out of their kiwifruit operation using organic farming methods.
A Waikato veterinarian says magnesium deficiency in cattle diets is a growing issue for his dairy clients.
Combining the expertise of three businesses solved the Rogers effluent problems on their 126ha family farm just south of Taupiri, Waikato.
Dairy farmers and calf rearers will in a few months be flat-out dealing with new life on farms. AgResearch scientist Dr Sue McCoard and colleagues are working on adding valuable science and data to this important task.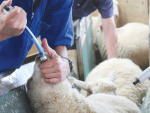 Rising prospects for sheepmeat make it worth spending money on flock health, says animal health company Boehringer Ingelheim.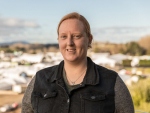 Early detection of neonatal calf diarrhoea (NCD) is top of mind for the winner of the National Fieldays Sir Don Llewellyn Scholarship.
A trial of sexed semen at the Lincoln University Dairy Farm could result in gross income rising by at least $16,000.
Copper deficiency is again stalking New Zealand's cattle, brought on by traditional pastoral deficiency and shifts in farming practices over the past two decades.
Milk fever wastes time and massively stresses cows and farmers, says Taranaki farm consultant Pat Poletti.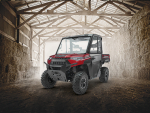 Polaris has added a new flagship model (XP1000) to its Ranger series of utility side-by-sides.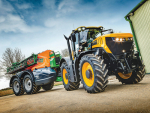 JCB's new Fastrac 8330 is now officially the world's fastest production tractor, capable of a legal road speed of 70km/h.
Polaris has introduced the Ranger 150 EFI, for riders 10 years or older.
The new Deutz Fahr 4080.4 E recently launched by Power Farming Wholesale follows on from its introduction in Australia.
The latest Krone Comprima net wrap unit is proving its worth to Wairarapa dairy farmer Lewis Herrick by enabling him to use net-wrap or a net replacement film for the first time.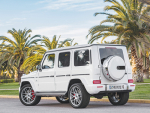 Introducing the Mercedes-AMG G 63. Like Vegemite, you either love it or hate it.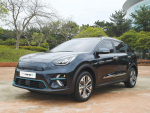 First came Kia Motors New Zealand's launch of the Niro Hybrid and Plug-in Hybrid models in March, and now the…
Having dominated the ute market for the last three years, Ford NZ says it will launch its 2019 Ranger in…
News noted last year that the price of the Land Rover Discovery 6 was right up there, perhaps too high…
The last two years have seen record vehicle sales in New Zealand, with prospective purchasers spending many hours picking the…
»

Latest Print Issues Online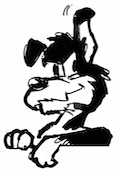 Your old mate hears that animal rights advocates walked out of a recent Government-led hui after representatives of groups they…
The Hound notes this very special year for the Society Fieldays: celebrating the event's 50th birthday.
»

Connect with Rural News
OPINION: Most farmers would be surprised to learn there is no evidence that New Zealand agriculture is warming the planet.
A cattle disease prevalent on 100% of New Zealand farms is much more serious than Mycoplasma bovis, a veterinarian says.
For a few days in May, Ashburton's i-site information centre could have been mistaken for a small corner of Manila…
The word ozone conjures up images of big holes in the atmosphere, stronger UV light, the risk of severe sunburn…
Drones may soon be joining the armoury of weapons used to scare birds away from ripening grapes after a trial…
Nicky Hutchinson "never dreamed" of becoming 'The Boss'.