»

Featured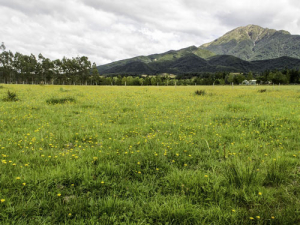 Favourable market conditions should underpin a second year of broad-based profitability for New Zealand agriculture.
We must stop thinking about agriculture in the traditional sense, says Massey University vice-chancellor Jan Thomas.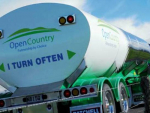 New Zealand's second largest milk processor, Open Country Dairy is offering suppliers a fixed milk price of $6.05/kgMS for the next season.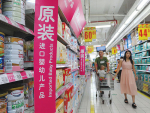 Fonterra says its partnership with Beingmate has enabled the Anmum range to expand from 60 to 184 cities.
One of three candidates standing in the upcoming Beef + Lamb NZ directorship election is calling for more governance diversity.
Except for veterinary science, all Massey University agricultural academic courses are now in one school – the School of Agriculture headed by Professor Peter Kemp.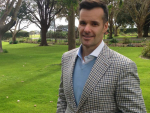 Australia's new dairy kingpin is urging co-ops in Europe and New Zealand to rein in milk production and help stamp…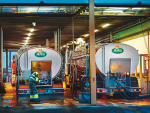 European dairy co-op Arla Foods will spend $850 million this year to expand its business.
More European dairy farmers are warming to the idea of grazing cows outdoors.
While overall dairy exports from New Zealand and Australia are declining, the European Union is showing strong export growth, says…
A move in the EU over licensing the use of glyphosate is bothering the farming industry.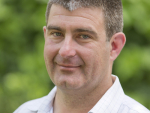 The importance of water storage in helping provide a reliable supply of water for urban communities, as well as for…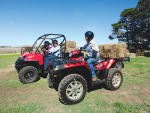 The death of a nine-year old in a quad accident on a Waikato dairy farm in late January is a…
What is the New Year going to bring for wine?
Trade Minister David Parker this month opened the APEC Business Advisory Council meeting in Auckland with a speech about the…
The future of food – especially the emergence of 'synthetic foods' and what this might mean for New Zealand as…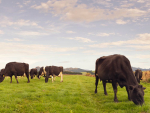 Export commodity prices have started 2018 on a firm footing thanks in part to the buoyant global trade backdrop.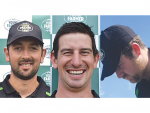 A former cocktail bartender, an award-winning contract milker and a drone-flying drystock farmer will face off in the Taranaki/Manawatu regional…
The kiwifruit industry is progressive and developing rapidly, says Stu Hutchings, who takes over as chief executive of Kiwifruit Vine…
A project to put fine-grained environmental mapping into the hands of farmers has been awarded one of the larger amounts…
New Zealand expertise in designing and manufacturing dairy goat rotary platforms is in demand in China.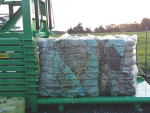 The rules on waste disposal by farmers and growers are changing: the traditional options of burning and burying are no longer allowed.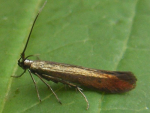 A red clover pest first formally identified in New Zealand 15 months ago has now been found nationwide.
Maize is a vital crop that consumes a lot of farmers' time and money, says DairyNZ.
Farm veterinarians are struggling with the emerging health effects of long-term fodder beet use on dairy farms, says DairyNZ senior scientist Dawn Dalley.
We all know how hard it can be to attract quality staff, and how great it is when you find someone that works hard, knows their stuff and has the right attitude.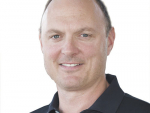 In general, all mammals use their own body reserves (fat and protein from body tissues) in early lactation, to meet the demands of milk production.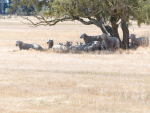 Farmers in and around the Taihape /Hunterville regions of the North Island are being warned to watch for signs of facial eczema (FE).
The science underpinning New Zealand's TBfree programme has earned an award for its researchers.
About 1000 people will this month travel to New Zealand for three prestigious animal recording and genetics conferences.
High temperatures and humidity are prompting questions about farm animals' production, along with their welfare, AgResearch says.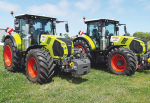 Making its public debut in New Zealand on the Claas Harvest Centre site at Waimumu was the new Arion 600 Series tractors.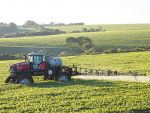 Massey Ferguson has launched its MF 9130 Plus self-propelled sprayer for Australia and New Zealand
With regional field days right upon us, tractor importers and dealers should have a smile on their faces given the sales results just released for the 2017 year.
A cross between a quad and a UTV by Polaris could offer a safer alternative to traditional machines.
In the 1980s and 90s, articulated telehandlers from Matbro, Sanderson and JCB were popular with livestock farmers and anyone who wanted to place loads in difficult places.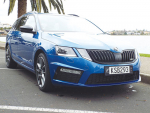 Buying a house, horse or car is often about first impressions, so the first look at the Skoda Octavia RS…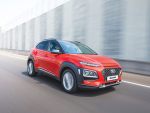 Following the meteoric rise in the SUV market over the last decade, Korean manufacturer Hyundai has launched a small SUV.
LDV distributor Great Lake Motors says it expects to shake up New Zealand's ute market with its new LDV T60.
With the compact SUV sector making up 20% of the total SUV market, it's not surprising to see Toyota launching…
When you tell your golfing buddies that you've just come back from the launch of the Range Rover Velar, they…
»

Latest Print Issues Online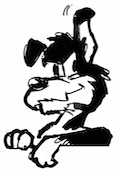 The Hound reckons Fonterra chief executive Theo Spierings should be forever known as 'Teflon Theo', because no matter what goes…
This old mutt notes the infectious disease of the new government – death by committee or review – has seriously…
»

Connect with Rural News
Farm veterinarians are struggling with the emerging health effects of long-term fodder beet use on dairy farms, says DairyNZ senior…
Fonterra is heading for a bigger financial disaster over its shaky investment in Chinese company Beingmate, says Chinese dairy expert…
Australia's new dairy kingpin is urging co-ops in Europe and New Zealand to rein in milk production and help stamp…
The word ozone conjures up images of big holes in the atmosphere, stronger UV light, the risk of severe sunburn…
Drones may soon be joining the armoury of weapons used to scare birds away from ripening grapes after a trial…
Nicky Hutchinson "never dreamed" of becoming 'The Boss'.