»

Featured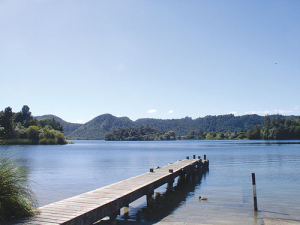 Federated Farmers says all the hard work being done to improve freshwater quality is starting to pay off.
Farm veterinarians are struggling with the emerging animal health effects of long-term fodder beet use on dairy farms, says DairyNZ senior scientist Dawn Dalley.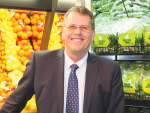 Maintaining New Zealand's reputation for best quality will be tougher with a worker shortage, says Horticulture NZ president Julian Raine.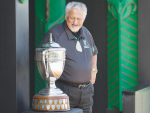 About 130 people turned out to a field day at a Hokitika dairy farm, a finalist in this year's Ahuwhenua Trophy competition.
Minister for Climate Change James Shaw has announced the membership of the Interim Climate Change Committee.
Meat company Silver Fern Farms has turned around its fortunes during the last year from a $30 million loss to a profit of just over $15m.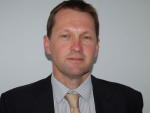 The growth of Australia's dairy industry is now down to the two main players Fonterra and Saputo, says dairy analyst…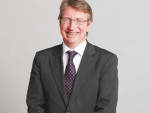 Listed Australian dairy processor Bega Cheese attracted an extra 100 million litres of milk during the second half of last…
Canadian processor Saputo, on the verge of becoming Australia's largest dairy player, looked at investing in New Zealand 16 years…
Fonterra says its launch of Farm Source in Australia is another way of growing its partnership with farmer suppliers.
Dairy Australia senior industry analyst John Droppert chaired a panel discussion on volatility in the dairy industry. Here are excerpts: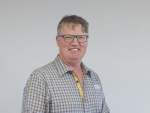 New Zealand agriculture is facing interesting times and we need to be ambitious if we're to win. The model that…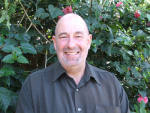 Water storage and irrigation are key for sustainable growth, explains Mike Chapman, chief executive of Horticulture NZ.
As we stare down the barrel of a global consumer revolution we need to be brave to tell them what…
Terry Dunleavy poses a question for international drinks empire, Pernod Ricard: why are you using Australian grapes in Montana wine?
Another Autumn season is fading away with all the challenges of maintaining good staff mostly behind us. Yet Rural Contractors…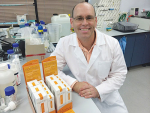 The Hamilton dairy biotech company Quantec won the supreme award at the recent Natural Health Products NZ annual awards in…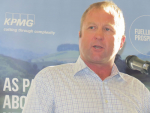 Guy Wrigley, Federated Farmers arable industry chairman, said the prospect of plant-based protein foods should not be cause for alarm.
A new survey of the threats posed by alternative proteins to New Zealand's red meat farmers also shows a wealth…
It's official: Australia's best butter is made at Fonterra's Cobden site in Victoria.
It's time to put some heart into the agricultural sector, says Maori leader and member of the NZ Business Hall of…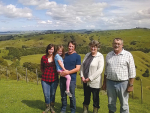 The Dill family of Kaipara Flats, north of Auckland, has won the 2018 Auckland Ballance Farm Environment Awards.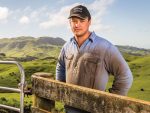 The first meat quality results from the Beef + Lamb New Zealand Genetics (BLNZ Genetics) beef progeny test are showing that farmers can select genetics to markedly improve their beef herds, and better marbling than expected in some breeds.
The number of animals we have in New Zealand and how we use our land is part of our greenhouse gas emissions profile and must be part of any policy discussions, explains Andy Reisinger.
A lot has changed in farming over the last 22 years since LIC launched the production worth (PW) index in 1996, with breeding worth (BW) and lactation worth (LW).
Picking easy-care cows is about to get a whole lot easier with the first change to the calculation of production worth in 22 years.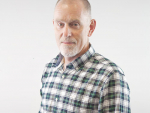 Researchers at Livestock Improvement Corp (LIC) are working with the US Department of Agriculture (USDA) to piece together a genetic jigsaw of 15 million pieces.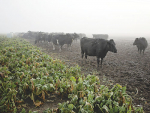 Farm veterinarians are struggling with the emerging animal health effects of long-term fodder beet use on dairy farms, says DairyNZ senior scientist Dawn Dalley.
Thirty years ago who would have predicted that one of the many spin-offs of 'Globalisation' was the evolution of the kiwi palate?
After 16 years experience of feeding fodder beet to his dairy cows, Brendon Woods says he would hate to be without it.
Liver fluke can cause major losses in production, often with few direct clinical signs evident, meaning that farmers don't recognise the impact on their properties – particularly in bad fluke years.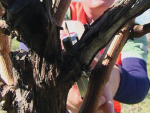 The words "powdery mildew" are enough to send fear through any grape grower. It is the stuff of sleepless nights and money down the drain. But it doesn't have to be!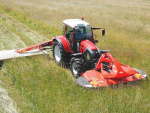 The acclaimed machinery maker Kuhn, known especially for its cultivation and grassland gear, is celebrating 190 years since Joseph Kuhn opened a forge in Alsace, France in 1828.
Amazone has extended its range of Cayros reversible ploughs with new models and equipment options across its range.
Swedish plough maker Overum has launched a new CX2 reversible plough range.
The use of subsoilers to break sub-surface pans helps moisture and air to permeate the soil strata to promote healthy root growth.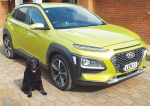 It doesn't seem too long since Hyundai was the new kid on the block, but the last decade has seen…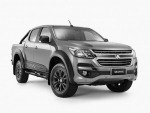 A limited-edition Holden Colorado — just 100 units nationwide — will become the prized possession of a select bunch of…
Nissan has enhanced the Navara's performance under heavy loads by redeveloping the rear suspension and testing it in Australia, the…
While the Toyota Hilux is the 'go to' for anyone looking for a no-nonsense ute, it's probably been losing some…
Buying a house, horse or car is often about first impressions, so the first look at the Skoda Octavia RS…
»

Latest Print Issues Online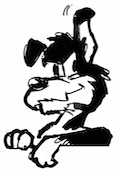 Your old mate is so excited (not!) to hear yet another committee has been formed to go with the 40…
A mate of yours truly says he was flabbergasted by the incoherent response of the body overseeing NAIT, following the…
»

Connect with Rural News
The Herlihy family's 24-hour charity Shearathon, raising money for mental health and suicide prevention in the shearing industry, could become an…
The Ministry for Primary Industries (MPI) will begin a cull of 22,332 cattle on all properties infected with Mycoplasma bovis…
Livestock farmers' quests for maximum animal production make it no surprise that an innovative feeder has won first prize in…
The word ozone conjures up images of big holes in the atmosphere, stronger UV light, the risk of severe sunburn…
Drones may soon be joining the armoury of weapons used to scare birds away from ripening grapes after a trial…
Nicky Hutchinson "never dreamed" of becoming 'The Boss'.