»

Featured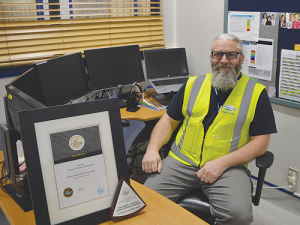 There's something in the milk produced in and around South Waikato farms.
The Global Dairy Trade had its eighth consecutive fall last week putting more downward pressure on Fonterra's $6.75/kgMS milk price forecast, says BNZ senior economist Doug Steel.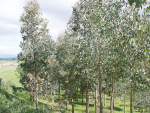 If farmers want to offset their emissions under the likely Emissions Trading Scheme (ETS), then it is rational to plant forestry and get the carbon credits for that, says Farm Foresters Association president Neil Cullen.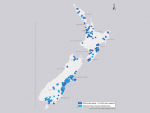 37 farms have been confirmed as infected with Mycoplasma bovis by the Ministry for Primary Industries — eight in the North Island and 29 in the South.
New Zealand companies aren't bold enough when taking innovation overseas, says Callaghan agritech innovation expert Nicky Molloy.
Southland beef farmer Ben Walling is suing Southern Centre Dairies owner, Alfons Zeestraten over the spread of the cattle disease Mycoplasma bovis.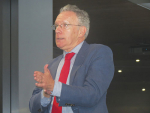 Britain should hold a second referendum on Brexit to make sure the British people fully understand what they will be…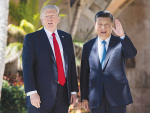 As you read this, the factors affecting the outlook for global commodity markets are finely balanced, with much swinging on…
With feed costs almost doubling, one drought-stricken Australian dairy farmer has been deciding to regularly sell livestock. He would like…
There is now a 50:50 chance Britain will crash out of the European Union without any sort of deal concluded,…
New Australian Prime Minister Scott Morrison's first trip in the top job was to a drought-stricken farm in Queensland.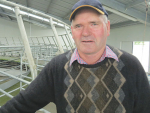 Why is Fonterra in a pickle? Is the death of democracy and a blob of arrogance in Fonterra to blame…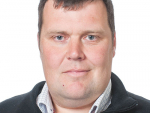 The previous government issued a call-to-action to New Zealand: double primary production export earnings while maintaining or improving water quality.
OPINION: Beware the snag in the incentivised pushing by central and local government to get hill country into trees.
OPINION: Two important pieces of work released in the last couple of weeks bring into clear focus the challenge New…
We've had lately an abundance of reports on how New Zealand should tackle its carbon emissions profile – especially regarding…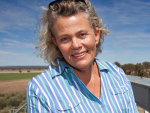 Australian farmers are throwing their support behind a proposed agricultural visa, which the Government could soon introduce to ease the…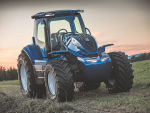 Hybrid or electric vehicle (EV) makers had better mind their backs: the hydrogen fuel cell could still be in contention.
Agribusiness leader Lynda Coppersmith has been appointed the first woman chief executive of NZ Young Farmers, from October 1.
A Dutch farm can now process and sell its own milk to consumers, thanks to a Lely Orbiter.
Waimate contractor – and rich-lister – Gary Rooney will back a South Canterbury irrigation scheme that was left gasping by…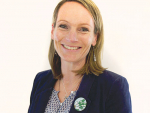 The New Zealand Veterinary Association (NZVA) is very concerned about the animal welfare consequences of poor practices during winter grazing, says chief veterinary officer Helen Beattie.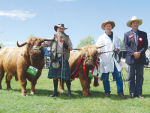 The country's biggest annual A&P show will go ahead with cattle classes this year despite the threat of spreading Mycoplasma bovis.
Environmental compliance is already a common business practice in dairying and horticulture, and now sheep and beef farmers must devise farm environmental plans (FEP) — a daunting prospect for some.
2018 East Coast Young Farmer of the Year Patrick Crawshaw learned early in his career from 'early-adopting' farmers how to identify and manage risk.
Four kiwi arable farmers were amazed recently to see the immensity of the cropping industries in western Europe and Ukraine.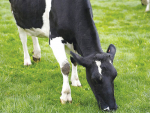 Several years back, milk processors provided new information on Milk Urea Nitrogen (MUN). While some farmers understand the test, the implications of the test and how to manipulate it, there are still many who don't.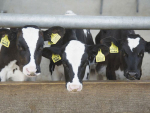 With new animal welfare regulations coming into effect on October 1, even if you already think you are doing the right thing it's best to check.
West Australian cattle producer Ryan Willing has revealed the latest findings from a 12-month trial run by animal health company Virbac Australia.
A trial is underway to measure the growth rates of Angus/Jersey beef calves from birth to finished product.
Gain insight into which cows should be cycling once mating starts with pre-mating heat detection.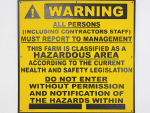 Warmer weather and longer days mark the signs of spring approaching and – with it – the promise of more grass and increased production.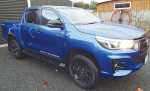 The nebula blue ute parked on the drive looks the part, but is it up to the undertaking the rigours of a week in cow-country Waikato?
The Zetor tractor is not a common sight on New Zealand's farms, but Dairy News suspects there may still be a few out there earning their keep.
The German cultivation and seeding specialist Lemken has bought the Dutch company Skeketee – part of its plan to promote mechanical weeding, given the pressure growing on the use of weedkillers.
The problem of Mycoplasma bovis points up the need for better farm biosecurity measures, helped admirably by Strainrite Fencing Systems' new M-Stop 1 metre outrigger system.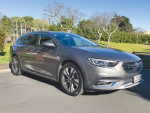 Okay Holden, you're not fooling anyone with your raised ride height and plastic wheel arches; the Calais-V Tourer is no…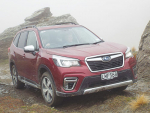 Given that the Subaru Forester virtually started the trend to SUVs years ago, the New Zealand motoring public's assigning to…
A new entry-level Range Rover Velar is set to be the model Kiwi motorists can better afford.
Holden has released details of the first-ever diesel Commodore, launching it alongside the first diesel-powered version of the new medium-size…
The Ram 2500 and 3500 utes have a name for big load-carrying and towing capability but come with a hefty…
»

Latest Print Issues Online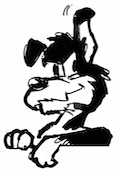 Speaking of M. bovis, the Hound understands the latest outburst by a farmer hit early on by the cattle disease…
A mate of the Hound – a former technician and founder of an electronics business – reckons the NAIT system…
»

Connect with Rural News
New Zealand's only large-scale beef feedlot has confirmed a Mycoplasma bovis infection.
The farm suspected of being the likely source of the country's Mycoplasma bovis outbreak is facing charges related to the…
Corporate farmer and former Fonterra director Mark Townshend is urging shareholders to support Fonterra and its new leadership.
The word ozone conjures up images of big holes in the atmosphere, stronger UV light, the risk of severe sunburn…
Drones may soon be joining the armoury of weapons used to scare birds away from ripening grapes after a trial…
Nicky Hutchinson "never dreamed" of becoming 'The Boss'.