»

Latest Print Issues Online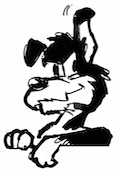 OPINION: Your old mate has long argued Landcorp's farming business – Pamu – is a bigger dog than he is.
OPINION: Your canine crusader shakes his head at the complete lack of practical and real-world knowledge in both government and…
OPINION: Fake milk works for some. Fashionable Swedish alt-milk brand Oatly is seeking a US stock market listing that could…
If you think labour shortage on New Zealand dairy farms is unique to our country, then think again.
»

Connect with Rural News
Fonterra says new analysis showing New Zealand dairy farms having the lowest carbon footprint in the world is a result…
New Zealand exporters and importers are facing "a perfect storm" as global shipping challenges mount.
Consumers are flocking back to dairy products as Covid shines the light on health and wellness, says Tom Bailey, the…