»

Featured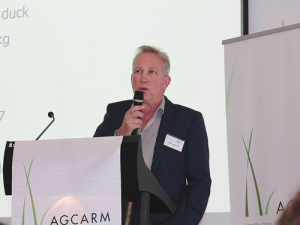 The New Zealand poultry industry is booming in meat and eggs, says Michael Brooks, the Poultry Industry Association executive director.
Raw poultry meat imports could threaten the NZ industry's unique disease-free status, says Poultry Industry Association executive director Michael Brook.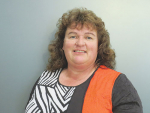 Hauraki Plains farmer Julie Pirie will lead a board heading a new educational farm in Auckland.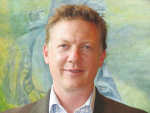 State-owned Pamu Farms of New Zealand can thank the red meat sector, rather than dairy, for its half-year result.
Fonterra is tapping into the $200 billion global sport nutrition market.
Environment minister David Parker has told DairyNZ he wants action fast on water quality, says Carol Barnao, DairyNZ general manager policy and advocacy.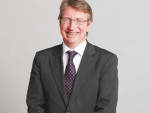 Listed Australian dairy processor Bega Cheese attracted an extra 100 million litres of milk during the second half of last…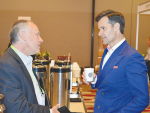 Canadian processor Saputo, on the verge of becoming Australia's largest dairy player, looked at investing in New Zealand 16 years…
Fonterra says its launch of Farm Source in Australia is another way of growing its partnership with farmer suppliers.
Dairy Australia senior industry analyst John Droppert chaired a panel discussion on volatility in the dairy industry. Here are excerpts:
Australian dairy farmers supplying milk to Fonterra say any proposal to them on ownership options must have a sound economic…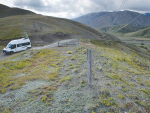 Is it fair that the New Zealand dairy industry is criticised while tourism is lauded?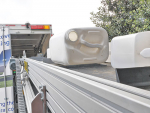 Waste plastic – enough to bury a rugby field 2m deep. That's how much stuff the rural recycler AgRecovery says it…
Farmer confidence has fallen sharply over recent months.
Reducing onfarm emissions is a challenge facing all farmers, not just dairy. In fact, it is one of the biggest…
The importance of water storage in helping provide a reliable supply of water for urban communities, as well as for…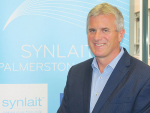 Independent dairy processor Synlait is to set up an R&D centre at Massey University, Palmerston North.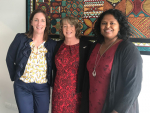 Three finalists are contesting the 2018 Fonterra Dairy Woman of the Year award: a dairy consultant, a district mayor and…
The dairy industry is full of passionate people -- farmers who take ownership of their problems and want to be…
Export commodity prices have started 2018 on a firm footing thanks in part to the buoyant global trade backdrop.
A former cocktail bartender, an award-winning contract milker and a drone-flying drystock farmer will face off in the Taranaki/Manawatu regional…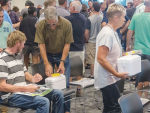 Good farm records have helped to relieve a South Island farming business of some of the effects of getting through a Mycoplasma bovis infection, reports FarmIQ Systems Ltd, a software company.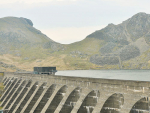 The world is seeing the effects of poor planning for the effects of climate change on water infrastructure, says IrrigationNZ chief executive Andrew Curtis.
A new farm management platform allows dairy farmers to manage their effluent, water and fertiliser all in one place.
Nutrient efficiency is vital to Ravensdown as a component of smarter farming -- good for the bottom line and the environment.
As years go, 2017 was dramatic.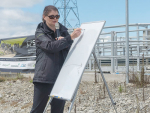 It is time to move away from whole-herd antibiotics to protect stock against mastitis at drying-off, says DairyNZ senior scientist Jane Lacy-Hulbert.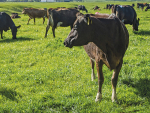 Over the past 5 years following the banning of inductions, farmers have reacted by shortening mating periods to prevent a prolonged calving season.
A low-cost device designed to detect when cows are ovulating and ready to be inseminated has earned two Kiwi entrepreneurs a place among the finalists in the 2018 New Zealander of the Year awards.
New Zealand is internationally recognised for its well-founded and stringent animal welfare regulations. Yet, as reporter Peter Burke notes, cases of mistreatment of animals keep coming before the courts.
AgResearch says it has developed world-leading sensors to better understand how nitrogen is being excreted by cows, and so how best to tackle its effects on the environment.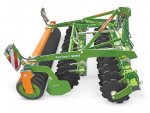 Amazone has extended its range of Catros disc harrows with its heavy-duty linkage-mounted XL series.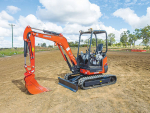 A compact (2.6t) excavator from Kubota cleverly puts the operator in the 'big' class.
New GMD Lift Control 1011 disc mowers suit farms focused on grass production -- easy to use, clean cutting (without re-cutting) and promoting rapid regrowth by being 'kind' to the sward.
Trading on its history of building tough, no-nonsense feeder wagons, Giltrap Engineering showed its flagship RF25 at the recent South Island Agricultural Field Days.
Gumboots are stepping into the future with new design features that improve comfort and safety.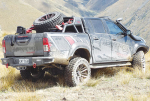 While the Toyota Hilux is the 'go to' for anyone looking for a no-nonsense ute, it's probably been losing some…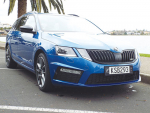 Buying a house, horse or car is often about first impressions, so the first look at the Skoda Octavia RS…
Following the meteoric rise in the SUV market over the last decade, Korean manufacturer Hyundai has launched a small SUV.
LDV distributor Great Lake Motors says it expects to shake up New Zealand's ute market with its new LDV T60.
With the compact SUV sector making up 20% of the total SUV market, it's not surprising to see Toyota launching…
»

Latest Print Issues Online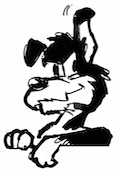 This old mutt has been around the traps a few years now, but he has never seen a more draconian…
Speaking of political hypocrites, most Kiwis are rightly confused by Labour's about-face on the TPP -- from outright hatred while…
»

Connect with Rural News
Over the past 5 years following the banning of inductions, farmers have reacted by shortening mating periods to prevent a…
First results from the nationwide milk surveillance testing for Mycoplasma bovis have all come back clear.
Environment Minister David Parker says water quality in rivers is his number-one priority and he will soon take a range…
The word ozone conjures up images of big holes in the atmosphere, stronger UV light, the risk of severe sunburn…
Drones may soon be joining the armoury of weapons used to scare birds away from ripening grapes after a trial…
Nicky Hutchinson "never dreamed" of becoming 'The Boss'.