»

Featured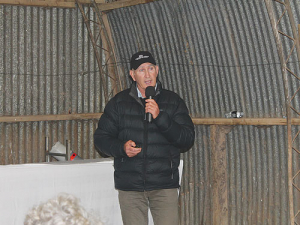 Environmental awareness is a "tsunami coming down on us," says the sheep breeding programme manager for Focus Genetics, Richard Lee.
Children of dairy farmers are being bullied at school, just because of the work their parents do.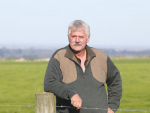 A multimillion-dollar irrigation scheme for South Canterbury will still go ahead despite falling short of its capital-raising target.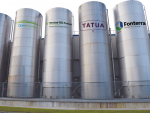 The revenue range/kgMS of New Zealand's dairy companies is remarkably wide – from Tatua's $18.58 to Fonterra's commodity return of $5.81 – says a new report on the dairy industry.
2017 Fonterra Dairy Woman of the Year Jessie Chan-Dorman says her involvement in many organisations is about giving back.
A major issue facing the dairy industry is "how much to grow," says the 2017 Fonterra Dairy Woman of the Year, Jessie Chan-Dorman.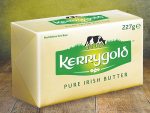 Wisconsin may be America's 'dairy state' but in butter some citizens' loyalty lies with Kerrygold from Ireland.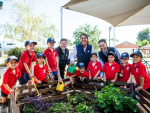 From veggie gardens at preschools to wet suits for state emergency services - make up Fonterra Australia's latest community projects.
Canadian dairy company Saputo is set to take full control of Australian dairy processor Warrnambool Cheese and Butter.
British vets are nervous about changes that may arise from Brexit, says British Veterinary Association (BVA) president Gudrun Ravetz.
More signs of consolidation in the Australian dairy sector.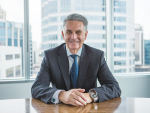 Last month marked the one year anniversary since the Health and Safety at Work Act 2015 was enacted.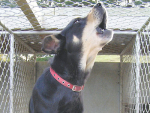 Nothing annoys me more than dogs barking nonstop in kennels.
The recent release of the progress report on the last three years of the Sustainable Dairying Water Accord has sparked…
Plenty's been said about the first 100 days of the Trump presidency – more about unfulfilled campaign promises than tangible…
'The right to food' was the focus of a special report to the United Nations general assembly at the beginning…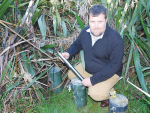 Lincoln Agritech has unveiled an advanced optical nitrate sensor for groundwater which it says will bring a paradigm shift in…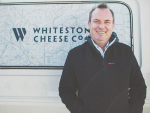 Much of the success of Whitestone's Vintage Windsor Blue cheese comes down to North Otago milk, with the cows grazing…
New Zealand dairy farmers can look forward to a good season in 2017-18, after having enjoyed the fruits of improved…
Farmers who resent the attention of WorkSafe inspectors in their workplaces should remember that more people still die on NZ…
Local news media carry many reports and comments about the price of milk and how it's hurting farmers.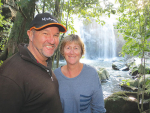 In two weeks the supreme winner of the Ballance Farm Environment Awards will be named at a ceremony in Invercargill.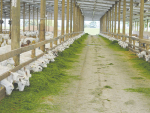 Do you think the easiest way to keep your berm tidy might be to get a goat?  Don't be fooled; it takes a lot of time and effort to properly care for a tethered goat. 
Goats have been used for milk production for at least 9000 years, but in New Zealand dairy goats are a relatively recent introduction. 
Keeping goats can be a challenge for the farmer, but it's worth the effort.
When Lisa Hicks and partner Graham Sorensen opted for a career change in their early 40s they followed their passion for farming, reports feed maker SealesWinslow.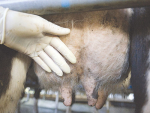 I never really liked 2036. She was the wild one as a calf. Then as a heifer she had a "spooky" look in her eye and she was always the one who went the wrong way when trying to get a mob through a gate.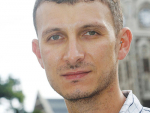 Antimicrobial resistance (AMR) is the buzzword in the animal health sector. In a series of articles, microbiologists Greg Cook and Adam Heikal explain AMR and look at how the agriculture sector should respond.
Stock could face increased risk of nitrate poisoning, say Ravensdown experts Jeremy Klingender and Dr Julie Wagner.
A combination pour-on that is rain resistant has been released by local company Alleva Animal Health.
Restrictions on advertising of antibiotics will not necessarily lead to a reduction in usage, claim academics.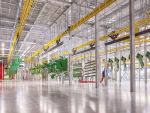 German machinery maker Amazone has spent Euro 20 million on a new paint plant at its Hude-Altmoorhausen drill factory; it is reckoned among the most up-to-date in the farm machinery industry.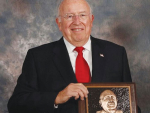 A well-known figure in world agricultural engineering has recently died.
A new five-calf open feeder from Stallion Plastics is said to be light, strong, easy to clean, big enough for calves to grow into and up to a third cheaper than traditional feeders.
The development of round bales for silage or baleage in the late 1980s made a huge difference to forage conservation, by removing the need for expensive and labour intensive silage clamps.
Farmers or landowners looking to establish seedbeds quickly might want to take a closer look at the new Maschio Presto disc harrow distributed by Power Farming.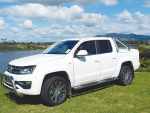 When we reviewed the VW Amorak in February 2016, it was fair to say we quite liked it. For 2017,…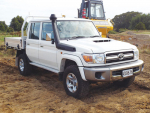 The latest Land Cruiser 70 series from Toyota is a truck, so it won't be the choice of Remuera Roamers,…
You might have to wait a while to buy one, but Holden will premiere the new Commodore Sportwagon at the…
This new year might just be the time to buy a new vehicle.
A few days driving the MY17 Holden Colorado made it plain to this reviewer that this vehicle has moved on…
»

Latest Print Issues Online
»

Connect with Rural News
A group of farmer shareholders in the European co-op FrieslandCampina will start producing milk without using genetically engineered animal feed.
Children of dairy farmers are being bullied at school, just because of the work their parents do.
Lincoln Agritech has unveiled an advanced optical nitrate sensor for groundwater which it says will bring a paradigm shift in…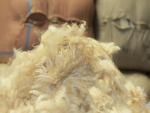 The 4700 bales on offer saw a 74% clearance with mixed results, however all prices paid locally are still above…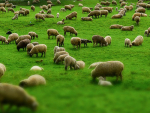 The 7250 bales of North Island wool on offer saw a 72% clearance with most types easing further.
The word ozone conjures up images of big holes in the atmosphere, stronger UV light, the risk of severe sunburn…
Drones may soon be joining the armoury of weapons used to scare birds away from ripening grapes after a trial…
Nicky Hutchinson "never dreamed" of becoming 'The Boss'.