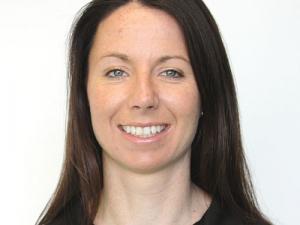 We all know how hard it can be to attract quality staff, and how great it is when you find…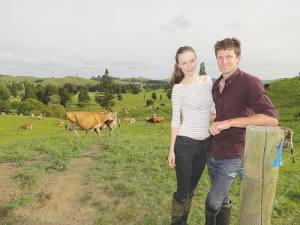 Waikato farmer Zach Mounsey (28) has been recognised as a "focused leader", winning a prestigious New Zealand Young Farmers Excellence…
Australia's new dairy kingpin is urging co-ops in Europe and New Zealand to rein in milk production and help stamp…
Farm veterinarians are struggling with the emerging health effects of long-term fodder beet use on dairy farms, says DairyNZ senior…
In general, all mammals use their own body reserves (fat and protein from body tissues) in early lactation, to meet…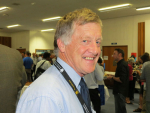 It's difficult at present for farmers to find time to look much at what's happening beyond the farm gate.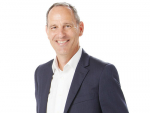 Work has begun on a new $45 million food research facility to support New Zealand's exports.
IrrigationNZ says water storage is crucial in helping provide a reliable supply of water and for food production.
Except for veterinary science, all Massey University agricultural academic courses are now in one school – the School of Agriculture…
Addressing greenhouse gases onfarm is a top priority for the dairy sector.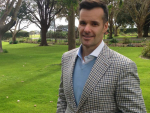 Australia's new dairy kingpin is urging co-ops in Europe and New Zealand to rein in milk production and help stamp out price volatility.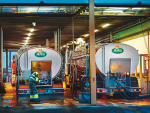 European dairy co-op Arla Foods will spend $850 million this year to expand its business.
More European dairy farmers are warming to the idea of grazing cows outdoors.
While overall dairy exports from New Zealand and Australia are declining, the European Union is showing strong export growth, says Fonterra's November Global Dairy Update.
Fonterra's short reign as Australia's biggest milk processor could be over early next year.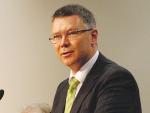 Trade Minister David Parker this month opened the APEC Business Advisory Council meeting in Auckland with a speech about the…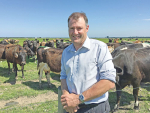 It's an exciting time in the dairy sector. There is so much change happening: we have a new strategy, 'Dairy…
Consider some new year resolutions as you work the land. And treat your farm as a biosecurity fortress, with its…
Brent Love, director farm enterprise at KPMG, explains how to make it in dairy for 20-somethings.
At least 59% of the public surveyed has a favourable opinion of dairying and 90% of media coverage of dairying…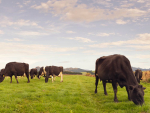 Export commodity prices have started 2018 on a firm footing thanks in part to the buoyant global trade backdrop.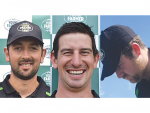 A former cocktail bartender, an award-winning contract milker and a drone-flying drystock farmer will face off in the Taranaki/Manawatu regional…
New Zealand expertise in designing and manufacturing dairy goat rotary platforms is in demand in China.
Younger generations are growing up surrounded by technology and the advancement of these technologies is ferocious.
Home-grown animal health company Farm Medix Ltd has again had the nod for its innovative products.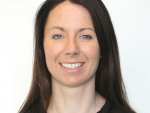 We all know how hard it can be to attract quality staff, and how great it is when you find…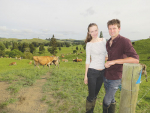 Waikato farmer Zach Mounsey (28) has been recognised as a "focused leader", winning a prestigious New Zealand Young Farmers Excellence…
Farm veterinarians are struggling with the emerging health effects of long-term fodder beet use on dairy farms, says DairyNZ senior…
'You've made my day mate; the kids are coming back to the farm'. That was the reaction of a big dairy…
LIC has launched a satellite-based pasture evaluation service, calling it a giant leap forward for pasture management.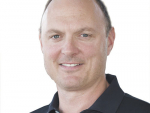 In general, all mammals use their own body reserves (fat and protein from body tissues) in early lactation, to meet…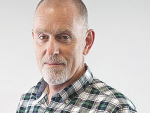 About 1000 people will this month travel to New Zealand for three prestigious animal recording and genetics conferences.
Australian dairy farmers can now add breeding to their ways of helping cows handle the heat.
With more women working in farming, more are contracting the disease leptospirosis, says the president of Rural Women NZ, Fiona…
Pareora dairy farmer Peter Collins has paid tribute to the man at the centre of the Mycoplasma bovis outbreak in…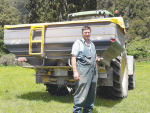 A West Coast dairy farmer believes his new Bogballe M2W spreader will help him do two things all farmers want…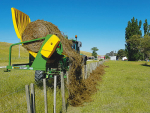 Feeder manufacturer Hustler is marketing two new self-loading bale feeders said to be more versatile and easier to use by…
Over the years, Irish farm machinery makers have made a serious impact on the New Zealand agricultural scene.
German harvester manufacturer Claas, known for the rubber track system it developed 30 years ago, went on to refine it.
Anderson Group, in Quebec, Canada, has launched a trailer that collects wrapped silage bales on the move, with no risk…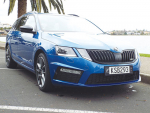 Buying a house, horse or car is often about first impressions, so the first look at the Skoda Octavia RS…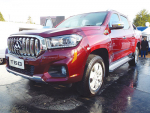 LDV distributor Great Lake Motors says it expects to shake up New Zealand's ute market with its new LDV T60.
The new kid on the SUV block will have auto sales and marketing managers burning the midnight oil and scratching…
When we reviewed the VW Amorak in February 2016, it was fair to say we quite liked it. For 2017,…
You might have to wait a while to buy one, but Holden will premiere the new Commodore Sportwagon at the…
»

Latest Print Issues Online
After decades of effort, scientists have managed to derive embryonic stem (ES) cells from cows and keep them in their…
A recent study published by McGill University in Canada claimed that cow milk is superior in nutrition to plant-based milks such…
»

Connect with Dairy News
Farm veterinarians are struggling with the emerging health effects of long-term fodder beet use on dairy farms, says DairyNZ senior…
Fonterra is heading for a bigger financial disaster over its shaky investment in Chinese company Beingmate, says Chinese dairy expert…
Australia's new dairy kingpin is urging co-ops in Europe and New Zealand to rein in milk production and help stamp…
The word ozone conjures up images of big holes in the atmosphere, stronger UV light, the risk of severe sunburn…
Drones may soon be joining the armoury of weapons used to scare birds away from ripening grapes after a trial…
Nicky Hutchinson "never dreamed" of becoming 'The Boss'.