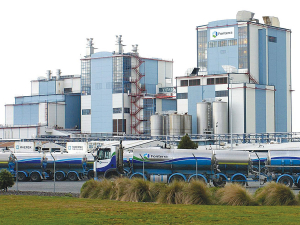 Fonterra says it will not install any more coal boilers or increase its capacity to burn coal.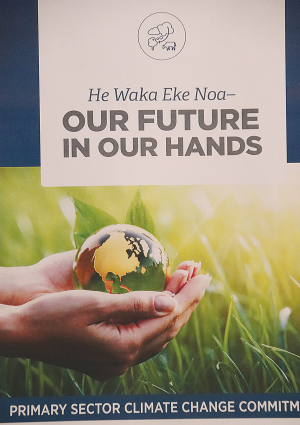 He Waka Eke Noa (Our Future in Our Hands) is the agri sector's blueprint and commitment to dealing with climate…
Fonterra says the 2050 methane target should be based on "official scientific advice".
Regardless of the debate about quads versus side x sides, two-wheelers remain crucial to many livestock farmers.
Steady but prudent expansion is the key to success at the Ashburton Trading Society (ATS) in Mid-Canterbury.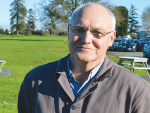 A former Fonterra director says the co-op will do well in India "provided it's prepared to play the long game".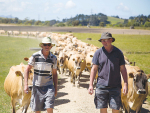 The dairy farming industry needs to keep thinking about what it can do differently in response to the big change…
Banks are mainly holding firm on their forecasts of $7/kgMS despite last week's flat Global Dairy Trade result – a…
Seemingly crazy "carryings-on" by some world leaders and influencers should not cause Kiwi farmers to sit on their hands worrying.
The primary sector has not been good at engaging, connecting and understanding Māori, says Agriculture Minister Damien O'Connor.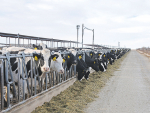 With the US dairy industry now it in its fifth year of low prices and third year of trade wounds, president and CEO of the National Milk Producers Federation in the US, Jim Mulhern looks at what could come next.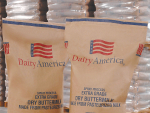 The largest milk powder producer in the US, DairyAmerica is coming back to Global Dairy Trade (GDT), re-launching skim milk powder on July 16.
New Zealand milk will be used for a new certified organic grass-fed infant formula offering by Bubs Australia Ltd.
Canadian dairy giant Saputo is continuing its global buying spree, stitching up a deal to buy the listed UK company Dairy Crest.
Australian dairy farmers are pleading for supermarket chains Coles and Aldi to join Woolworths in ending the sale of fresh milk for just $1/litre.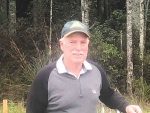 OPINION: The current NZ farming system is no longer profitable and does not meet modern standards. It's time for an…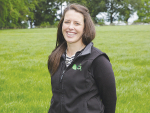 It can only get harder to farm during the next 10 to 20 years.
OPINION: Damien O'Connor is never one to shy away from speaking his mind and ruffling a few feathers, and in…
Pioneer forage specialist Ian Williams on the many benefits of feed pads.
Richard McIntyre, head of Federated Farmers sharemilkers section, was right on the money when he described plans to introduce the…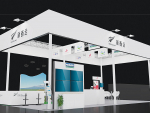 Waikato Milking Systems will this month exhibit at China's biggest rural trade show.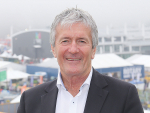 Agriculture Minister Damien O'Connor says there is unlikely to be much growth in production in the dairy sector in the…
The Waimakariri zone committee's draft zone implementation programme addendum (ZIPA) is unachievable for many farmers in its current form, says…
New environmental management rules for the Canterbury Regional Council's Waimakariri Zone will be tough for farmers, says the chairman of…
Industry leading technology will be plentiful on the AGCO site at Fieldays, says New Zealand manager Peter Scott.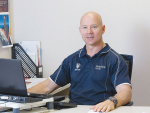 GrainCorp Feeds is offering dairy farmers advice on transition feeding for their calving season as a means of improving cow…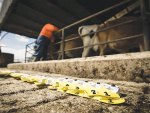 If you are selling calves this winter, first register them in the NAIT online system, says Southland dairy farmer Nigel…
Waste milk has traditionally been fed to calves as it can't be sent for supply. But is this a good…
Calf club organisers must take extra biosecurity steps this spring to avoid the spread of Mycoplasma bovis, says MPI.
If you're buying or selling calves or milk, take these simple steps to reduce the risk of spreading Mycoplasma bovis…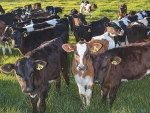 Three ways you can prepare for the onrush of the calving season will shore up your abilities, says DairyNZ.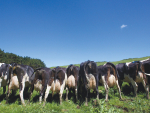 Poor udder quality in many New Zealand cows contributes to them being culled in their first and second lactations, imposing…
Achieving the best calving season requires good planning and preparation, says DairyNZ. Here's how to do just that.
MSD Animal Health's regional technical advisor/vet, Kim Kelly explains how to reduce the risk of your calves getting scours.
DairyNZ developer animal care and biosecurity, Katherine DeWitt on the new tail shortening laws and better options for tail management.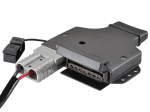 Narva has released a seven-pin flat trailer socket with a heavy duty battery connector that makes it extra versatile.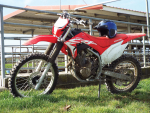 Regardless of the debate about quads versus side x sides, two-wheelers remain crucial to many livestock farmers.
Bigger and better, says Stallion chief executive Grant Allen describing the company's largest MTF mobile calf feeder, the Mixer Tanker…
A remote control Bobcat enables the popular machine to be worked in the usual tight spots -- with nobody in…
A German bearing maker claims to have developed the world's first 'intelligent plain bearing', called iglide.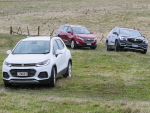 How does the Aussie Holden SUV range handle the modern Kiwi family lifestyle? We found out...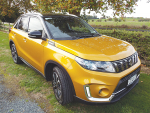 Just why is the Suzuki Vitara so popular in New Zealand? Mark Daniel found out as he test drove the…
Always very capable, the Mitsubishi Triton has had a loyal following in New Zealand, even with its slightly off target…
Federated Farmers will front for Subaru at Fieldays, a spin-off from the partnership the vehicle maker formed with Feds in 2018.
Toyota's recently launched, fifth generation RAV4 is said to build on its 25-year legacy with its charismatic design, improved performance,…
»

Latest Print Issues Online
OPINION: Credit where due, NZ Herald at least reported that agricultural leadership had pitched in to do its bit.
OPINION: Media bias against farming isn't new in this country, but the level of ignorance among journalists is off the…
»

Connect with Dairy News
Farmers are bracing for a major animal rights campaign against their winter grazing practices.
Fonterra says there has been really positive feedback to the inaugural June round of a new Fixed Milk Price scheme…
Fonterra has pulled the plug on another investment overseas as the co-op continues to rebuild its balance sheet.
Mark Daniel on what's new in machinery for the vineyard.
New Holland Agriculture has introduced the new Braud 9000 series to its portfolio of self-propelled grape harvesters, with the 9090L…
Initially designed to assist fertiliser spreading trucks operating on steep New Zealand hill country, TracMap's GPS guidance and job management…