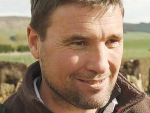 The sun is out again for Southland bull beef farmers Ben Walling and Sarah Flintoft, who started the year in…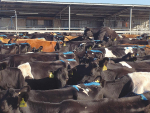 Heat stress has a big effect on reproduction, explains Greg Jarratt, vet and director of Matamata Veterinary Services.
New Zealand's first professional dairy cow hoof trimmer has fulfilled a long-held dream, setting up a training institute to bring…
Facial eczema in dairy cattle can cause significant production losses without visible symptoms, says a new group formed to raise…
Most clinical mastitis occurs over calving, so if you've had a good spring, you probably feel like you're in the…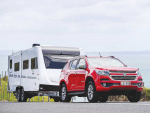 In a move to demonstrate the capability of its vehicles, Holden recently put the talk to one side and 'walked…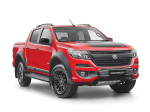 The Holden Colorado Z71 will be seen with new features when the 2020 model arrives at dealerships in November.
Toyota New Zealand has broadened its Hilux range with a new entry level two-wheel drive, the WorkMate, aimed at buyers…
Toyota has raised the safety benchmark at grassroots level by introducing its Toyota Safety Sense Package on its hugely popular…
The new Holden Tourer may be just the ticket for Kiwi families wanting to go on adventures.
»

Latest Print Issues Online
If someone turns up on your farm, selling Stihl 461 chainsaws, please shout out. That's the message from NZ Young…
Cows do talk, researchers say.
The New Zealand Agricultural Aviation Association (NZAAA) is up in arms about a proposed new safety levy.
State-owned food certifier AsureQuality is stepping into halal audit and accreditation.
Fonterra is receiving a $550 million cash boost following the sale of its 50% stake in pharmaceutical maker, DFE Pharma.
The impetus behind developing the Klima stripper back in 2007 was a continual lack of labour during the pruning season.
Mark Daniel on what's new in machinery for the vineyard.
New Holland Agriculture has introduced the new Braud 9000 series to its portfolio of self-propelled grape harvesters, with the 9090L…