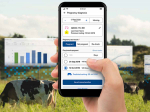 A new herd recording tool has been launched by CRV Ambreed.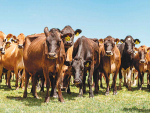 The challenge for Kiwi farmers to reduce herd size while maintaining or building production is generating an increase in demand…
One of the greatest threats of our time, potentially on a scale larger than Covid-19, is antimicrobial resistance, or AMR.
A focus on cow condition helped Jessica Willis almost halve the not-in-calf rate on a dairy farm she managed for…
Greg Jarratt, vet and director of Matamata Veterinary Services, on why farmers shouldn't reduce feed without also destocking.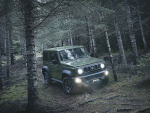 Strong demand for the instantly recognised Suzuki Jimny in New Zealand has continued to accelerate with the 1000th retail order…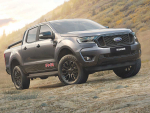 The latest addition to the long running Ford Ranger line-up, is the return of the FX4.
In a move to demonstrate the capability of its vehicles, Holden recently put the talk to one side and 'walked…
The Holden Colorado Z71 will be seen with new features when the 2020 model arrives at dealerships in November.
Toyota New Zealand has broadened its Hilux range with a new entry level two-wheel drive, the WorkMate, aimed at buyers…
»

Latest Print Issues Online
There could be another dairy health scare brewing in China and this one starts in our backyard.
Does anyone in the Government understand the essential role St John Ambulance has in our society?
Honda Australia has signalled it will stop selling quads/ATVs in that country as the discussion about the effectiveness of Crush…
The 2020 NZ Share Farmer of the Year Nick Bertram has been stripped of his title.
The "mythology" of regenerative agriculture and lack of scientific evidence has prompted two renowned plant scientists to write to Ag…