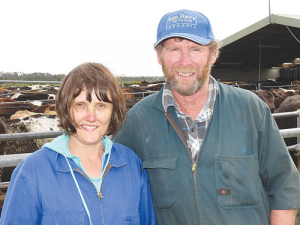 A few minutes can make all the difference to saving or losing a paddock to pugging on a West Coast…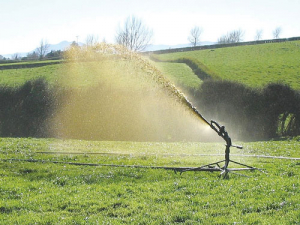 Getting the biggest bang for your buck out of fertiliser while protecting economic and environmental bottom lines is a key…
DairyNZ has redeveloped and updated a reproduction knowledge course known as the InCalf training programme.
Nominations have opened for the 2019 Fonterra Dairy Woman of the Year.
Timely advice from respected experts will feature in regular seminars during the two-day Effluent Expo at Mystery Creek Events Pavilion…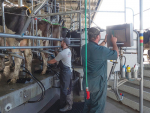 Pye Group's farms all aim for a grass-fed low-input system, with minimal grain and fodder beet supplements.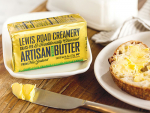 The US states Texas and California are being targeted by Lewis Road Creamery for its specialty butter.
Economic and social sustainability must go hand-in-hand with environmental sustainability, says the only farmer member of the recently named Fonterra…
A new milk spray dryer to be built next year in Hamilton will help New Zealand's advance in infant formula…
Science, communication and how dairy works with other sectors to ensure New Zealand has a good reputation for sustainability will…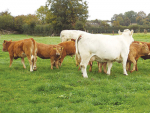 With the UK's Brexit scheduled for April 1, 2019, discussions in Ireland are centred on tariffs, with a general call for a 'soft' Brexit that would allow present cross-border agreements to apply in the foreseeable future.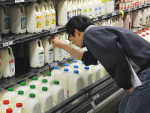 Milk processors in Australia, including Fonterra, could soon be slapped with a mandatory code of practice.
A large Australian dairy processor may soon be broken up and sold.
As you read this, the factors affecting the outlook for global commodity markets are finely balanced, with much swinging on the weather – so there's nothing new.
With feed costs almost doubling, one drought-stricken Australian dairy farmer has been deciding to regularly sell livestock. He would like the government to provide rate relief for farmers affected by drought.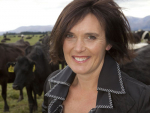 OPINION: Fonterra farmers have delivered a stinging rebuke to the co-op leaders: don't expect us to rubber stamp your director…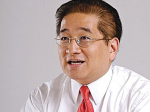 OPINION: Asia is the 'hot zone' for dairy and will be the next dairy goldmine, especially the markets in China,…
About this time of the year, we always seem to get calls from merchants and farmers asking several versions of…
It's crunch time for dairy and beef farmers as they decide how much the two sectors will pay, respectively, toward…
Fonterra farmer shareholders will this week receive voting papers for the 2018 director election.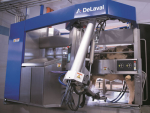 Milking technology company DeLaval says demand for the new DeLaval VMS milking system V300 is exceeding expectations.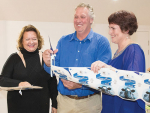 Innovative Western Australian dairy farmers Mat and Sue Daubney have added another feather to their cap.
One in five people interested in taking up dairy apprenticeships are from Auckland and one in three people placed in…
As in the other primary sectors, dairy is experiencing a demand for labour, says Jane Muir, DairyNZ people team manager.
A government policy of a compulsory stand-down that would send home certain migrant workers after three years is a 'vote-catcher'…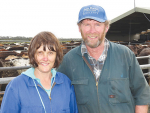 A few minutes can make all the difference to saving or losing a paddock to pugging on a West Coast…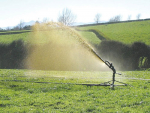 Getting the biggest bang for your buck out of fertiliser while protecting economic and environmental bottom lines is a key…
Timely advice from respected experts will feature in regular seminars during the two-day Effluent Expo at Mystery Creek Events Pavilion…
Good effluent management is a combination of a well-designed effluent system and processes for people, says DairyNZ.
CB Norwood Distributors will be at the Effluent Expo (November 27, 28) with its Pichon slurry tankers and pond stirrers.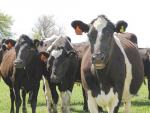 DairyNZ has redeveloped and updated a reproduction knowledge course known as the InCalf training programme.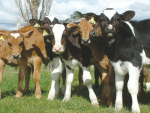 Every mating season, veterinarians are called to fresh calved heifers presenting with unexplained severe forelimb lameness. This could be down…
The ability of dairy cows to use feed to produce higher quantities of milk is a genetics issue, says the…
Dairy farmers worldwide are being urged to prepare now for a future with a smaller herd of higher producing cows,…
West Coast farmer Andrew Stewart believes the key to animal traceability is to keep your National Animal Identification and Tracing…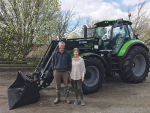 Ross and Averill Smart have relied on Deutz Fahr tractors to help run their Mid Canterbury cropping farm for the…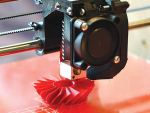 British company BuyAnyPart has launched a service manufacturing rare or obsolete parts using 3-D printing technology.
John Deere has introduced the new diesel Z994R Commercial ZTrak zero-turn mower, said to offer more performance and efficiency, and…
Amazone has opened a Fertiliser Spreader Application Centre to better serve its customers worldwide.
When Klaas and Janny Akkersma arrived in New Zealand from Holland in 1998 they brought with them a bucketful of…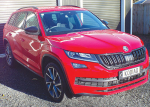 After test driving the Skoda Kodiaq Sportline, we think getting one may be a clever choice.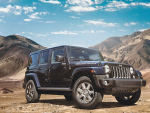 The Jeep legend was born in WWII but it came of age in the 1970s with a Golden Eagle version…
Holden has released details of the first-ever diesel Commodore, launching it alongside the first diesel-powered version of the new medium-size…
It's not hard to believe that the Subaru Outback accounts for about 45% of all the Subarus sold in New…
Introducing the Mercedes-AMG G 63. Like Vegemite, you either love it or hate it.
»

Latest Print Issues Online
Another day, another 'milk' appears on the horizon.
Good things often come in smaller packages and it may soon be true for dairy farmers.
»

Connect with Dairy News
The Fonterra board needs real farmers with their own skin in the game, says would-be director John Nicholls.
It's not uncommon for farms to be a family affair, but the Drumm family at Mullingar, Co Westmeath, Ireland, have…
The finalists in the first Primary Industries Good Employer Awards have been announced.
The word ozone conjures up images of big holes in the atmosphere, stronger UV light, the risk of severe sunburn…
Drones may soon be joining the armoury of weapons used to scare birds away from ripening grapes after a trial…
Nicky Hutchinson "never dreamed" of becoming 'The Boss'.