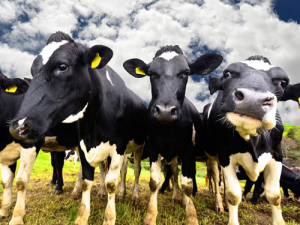 Milk production is continuing to boom.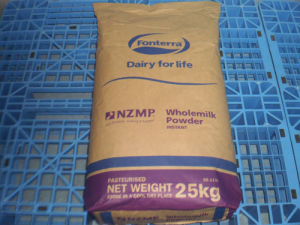 The Global Dairy Trade price index was up marginally in the auction overnight with a gain of 0.9%.
Some dairy farmers are overpaying staff because they fear being non-compliant, says Dairy Womens' Network chief executive Jules Benton.
Dairy farmers are being asked to approve a levy of up to 3.9 cents/kgMS over the next two seasons to…
West Coast milk processor Westland Milk is supporting an end to open entry provisions the Dairy Industry Restructuring Act (DIRA).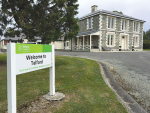 Balclutha's troubled Telford agricultural training institution has been thrown a one-year lifeline by the Southern Institute of Technology (SIT), Invercargill.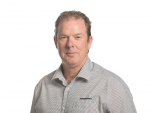 OPINION: We all know that overuse of fertiliser harms the environment, but that shouldn't mean fertiliser becomes a dirty word.
Kiwi agritech start-up Halter, in Auckland, expects to commercially launch its GPS-enabled cow collars in April.
Changes driven by computer scientists in the agri-food sector are creating new opportunities for New Zealand farmers.
New Zealand brands are at the centre of infant formula shortages in Australia supermarkets.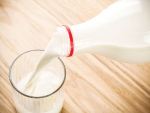 Australian dairy farmers are pleading for supermarket chains Coles and Aldi to join Woolworths in ending the sale of fresh milk for just $1/litre.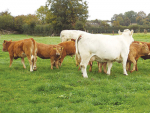 With the UK's Brexit scheduled for April 1, 2019, discussions in Ireland are centred on tariffs, with a general call for a 'soft' Brexit that would allow present cross-border agreements to apply in the foreseeable future.
Milk processors in Australia, including Fonterra, could soon be slapped with a mandatory code of practice.
A large Australian dairy processor may soon be broken up and sold.
As you read this, the factors affecting the outlook for global commodity markets are finely balanced, with much swinging on the weather – so there's nothing new.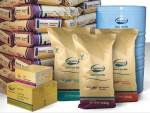 OPINION: Volatility? What volatility? Farmers are asking as global dairy prices rose for the fifth consecutive Global Dairy Trade (GDT)…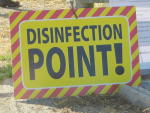 Federated Farmers last month issued an advisory on Mycloplasma bovis to all members. Here are excerpts:
New Zealand, a country of 4.7 million, produces enough food for 50 million people. But with 9 billion mouths to…
OPINON: Fonterra doesn't have the capital to take Tip Top to its next phase, so selling it now may be…
Fonterra, take a bow.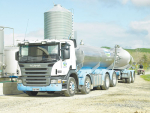 Soil moisture is now decreasing nationwide but Fonterra's latest Global Dairy Update shows milk collection was up 4% to December…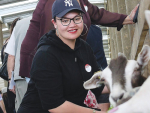 Shaun Murray is at the coalface of New Zealand's $1 billion export infant formula industry.
Owl Farm uses proven research and good practice and, importantly, encourages young people into the dairy industry.
A total of 393 entries are in for the 2019 New Zealand Dairy Industry Awards.
New Zealand and Australia share many problems in common in their dairy industries, says Professor Yani Garcia from Sydney University.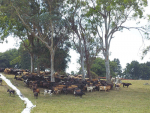 Dairy cows in all regions are affected by heat stress during summer. The comfort zone of a cow is 4-20°C,…
A Hawkes Bay project aimed at cutting nitrogen losses has provided challenges and lessons for its farmers involved.
Plantain could 'save' some Manawatu dairy farmers faced with cutting nitrogen losses from pasture by 60%, comments DairyNZ.
Manawatu farmer Kevin Buckman was experiencing ongoing cup slip issues before experimenting with lightweight milking liners in his three herringbone…
One change to your dairy system can reduce costs, shorten milk-out time, prevent cup slip, lower somatic cell counts and…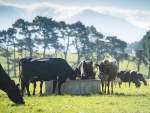 Liver damage caused by Facial Eczema severely impacts animal welfare and productivity, yet many farmers are not sufficiently supplementing their…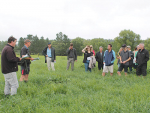 The bonus of split calving is that you can match feed supply with feed demand throughout the year, says Neville…
If you're selling or leasing bulls this spring, understand the risks and know the animal's history of movement and health.
Farmers should stop treating agricultural pests as a problem, and instead realise they are a symptom of an unsustainable farming…
Johne's disease (JD) is a major production-limiting disease of farmed ruminants worldwide and, after CAE, it is the biggest animal…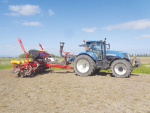 RK Flint Contracting, at Ngatea, Hauraki Plains, has been running a Vaderstad Tempo F8 precision planter since September.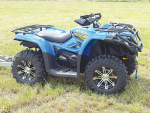 Manufacturers may spend lots of time and money promoting their 'hero' models, but many potential customers are just looking for…
Grassland, cultivation and seeding specialist Pottinger has updated its guide to tyre choice and use for agricultural implements, including its…
The UTV is a workhorse on many rural properties, but the asking prices — $15,000 to $30,000 — cause some…
New Holland Agriculture last month won three awards in the technical innovation contest at the 2018 EIMA International farm machinery…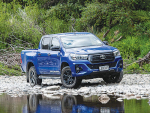 Toyota has restyled the 14 wide-bodied variants of its 21-model Hilux ute range, as the maker celebrates the iconic workhorse's…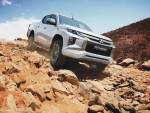 Performance, safety upgrades and a new look for the 2019 Mitsubishi Triton have the manufacturer suggesting it expects its sales…
After test driving the Skoda Kodiaq Sportline, we think getting one may be a clever choice.
The Jeep legend was born in WWII but it came of age in the 1970s with a Golden Eagle version…
Holden has released details of the first-ever diesel Commodore, launching it alongside the first diesel-powered version of the new medium-size…
»

Latest Print Issues Online
So, cows are a major source of methane but how do you measure how much gas a cow burps?
In Australia, animal activists are taking exception to electric shock collars for use on cattle, calling it the equivalent of…
»

Connect with Dairy News
A New Zealand Herald columnist, who questioned the retirement of former Fonterra chairman John Wilson in July last year, is…
Former Fonterra chairman John Wilson was farewelled in Hamilton today by family, co-op colleagues, farmers and friends.
An increased focus on exports for New Zealand tomatoes could see the sector double its 2014 value by 2020.
The word ozone conjures up images of big holes in the atmosphere, stronger UV light, the risk of severe sunburn…
Drones may soon be joining the armoury of weapons used to scare birds away from ripening grapes after a trial…
Nicky Hutchinson "never dreamed" of becoming 'The Boss'.