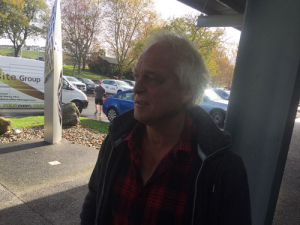 Cambridge dairy farmer Henk Smit has confirmed that a herd of 330 cows, he partly owns, is infected with Mycoplasma…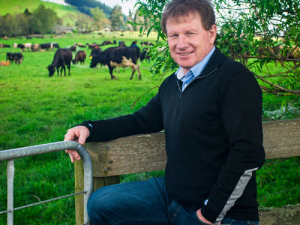 Fonterra has announced an opening forecast Farmgate Milk Price of $7/kgMS for the 2018/19 season starting June 1.
Fonterra farmers will get an extra 20c/kgMS for milk supplied to the co-op this season.
Farming leaders and the Government met again today to discuss ways to combat Mycoplasma bovis.
With Gypsy Day around the corner, stock and equipment will be moving between properties, so farmers need to ensure they…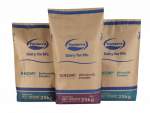 Whole milk powder (WMP) price rose slightly in the overnight Global Dairy Trade (GDT) auction.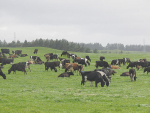 Cattle disease, Mycoplasma bovis has spread to the Waikato region.
Matamata farmers Edward (Wynn) and Tracy Brown are the inaugural winners of the Fonterra Farm Source Responsible Dairying Award.
Northland farmers Daniel and Gina Duncan are the 2018 Share Farmers of the Year.
The gumboots have been put away and the shoes have been shined in anticipation of the dairy industry's most prestigious…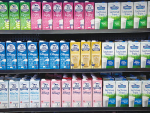 Australian dairy farmers produced an estimated 650 million litres in March, an increase of 2% on March 2017.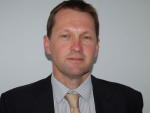 The growth of Australia's dairy industry is now down to the two main players Fonterra and Saputo, says dairy analyst Steve Spencer.
Listed Australian dairy processor Bega Cheese attracted an extra 100 million litres of milk during the second half of last year.
Canadian processor Saputo, on the verge of becoming Australia's largest dairy player, looked at investing in New Zealand 16 years ago.
Fonterra says its launch of Farm Source in Australia is another way of growing its partnership with farmer suppliers.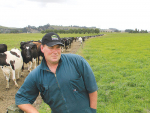 Dairy farmers are spooked and they have every right to be.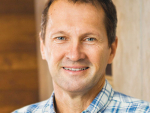 The US dairy industry is now facing a challenging, unpredictable future under Trump.
The latest Environment Court decision that brutally cut Federated Farmers' bid to stop regional councils banning GMOs hopefully puts an…
Tough questions are confronting everybody involved in food creation in New Zealand.
As we stare down the barrel of a global consumer revolution we need to be brave to tell them what…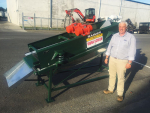 A new screen that allows effluent to be better applied to pastures has won IrrigationNZ's Irrigation Innovation Award for 2018.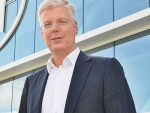 Seventy years since inception, dairy automation company Lely remains a big influence on farming worldwide.
The Hamilton dairy biotech company Quantec won the supreme award at the recent Natural Health Products NZ annual awards in…
It's official: Australia's best butter is made at Fonterra's Cobden site in Victoria.
Independent dairy processor Synlait is to set up an R&D centre at Massey University, Palmerston North.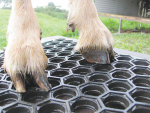 Overgrown hooves can cause a lot of problems for dairy goats, including stress on joints and bacterial and fungal infections.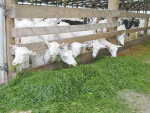 Caprine arthritis encephalitis (CAE) is a disease of goats caused by a virus.
UK company Agrimin Ltd, maker of trace element boluses for cattle and sheep, has launched its products in New Zealand…
Invercargill dog trainer John Taylor has been in demand in the Waikato and other districts using his 8-year-old border collie…
Converting a sheep and beef farm to dairy and going once-a-day milking has proven good decision-making by Jersey breeders Matthew…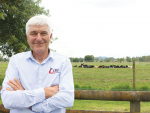 New Zealand's 4.8 million milking cows excrete 1000 tonnes of nitrogen a day in their urine, and 200 tonnes of…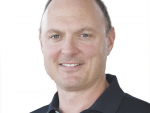 With dry off date just around the corner for the vast majority of spring calving herds, it is easy to…
Last month I wrote about the likely impact of this growing season on maize silage quality, i.e. that relatively short…
After 16 years experience of feeding fodder beet to his dairy cows, Brendon Woods says he would hate to be…
Thirty years ago who would have predicted that one of the many spin-offs of 'Globalisation' was the evolution of the…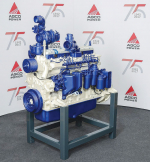 AGCO is this year celebrating the 75th anniversary of AGCO Power, its engine business.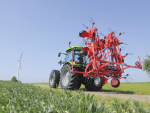 The 1012 series Gyrotedders from Kuhn is expanding with the arrival of two mounted and two trailed models (GF 8712 /…
New Zealand farmers seem to have a love affair with front-end loaders, particularly in comparison to their European counterparts who…
Arriving just in time for recent regional field days, the new Kawasaki Mule range bears the title Mule PRO-FXR.
For people looking for an off-road vehicle for their agriculture or a lifestyle property, the Kymco range of quads and…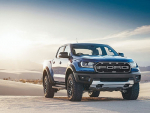 The Ford Ranger ute has been remarkably successful since its launch, but until now, wanabee Ranger owners who wanted to…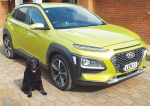 It doesn't seem too long since Hyundai was the new kid on the block, but the last decade has seen…
A limited-edition Holden Colorado — just 100 units nationwide — will become the prized possession of a select bunch of…
Buying a house, horse or car is often about first impressions, so the first look at the Skoda Octavia RS…
LDV distributor Great Lake Motors says it expects to shake up New Zealand's ute market with its new LDV T60.
»

Latest Print Issues Online
Vegan oat milk is so popular in the US that coffee shops are running out of stock.
The Great British Beef Week, organised by UK Ladies in Beef, emphasises the nation's locally produced food. Here are some…
»

Connect with Dairy News
Race and rally drivers', do it, airplane passengers do it, even the Fonterra tanker drivers do it — so why…
Fonterra has announced an opening forecast Farmgate Milk Price of $7/kgMS for the 2018/19 season starting June 1.
Former Fonterra director Leonie Guiney is not ruling out another tilt at a co-op directorship.
The word ozone conjures up images of big holes in the atmosphere, stronger UV light, the risk of severe sunburn…
Drones may soon be joining the armoury of weapons used to scare birds away from ripening grapes after a trial…
Nicky Hutchinson "never dreamed" of becoming 'The Boss'.