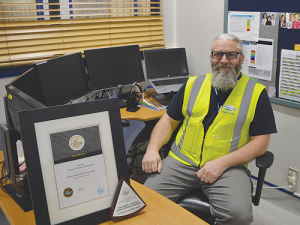 There's something in the milk produced in and around South Waikato farms.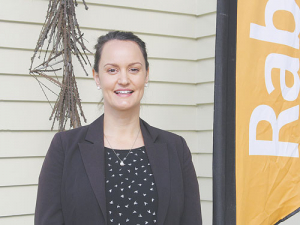 The Global Dairy Trade had its eighth consecutive fall last week putting more downward pressure on Fonterra's $6.75/kgMS milk price…
Overall the dairy industry is more professional and in a good space, but volatility will continue, says James Allen, retiring…
Corporate farmer Trevor Hamilton is full of praise for the incentive scheme Te Ara Miraka run by the Taupo dairy…
Synlait's final average total milk price for FY18 has been announced as $6.78/kgMS.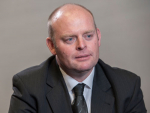 Fonterra Shareholders Council chairman Duncan Coull says farmers are unhappy with the co-op's current performance.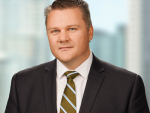 Fonterra has posted a $196 million loss for 2018, the first in the co-op's 17-year history.
Fonterra's disastrous financial result is trending on social media today, with former chief executive Theo Spierings' pay a focal point.
Farmers are keeping a low profile online following Fonterra's shocking $196m loss.
Give us a "simple one-on-one" guide to the issue of climate change, says Federated Farmers vice-president and climate change spokesman…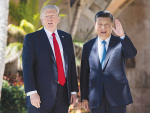 As you read this, the factors affecting the outlook for global commodity markets are finely balanced, with much swinging on the weather – so there's nothing new.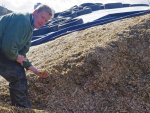 With feed costs almost doubling, one drought-stricken Australian dairy farmer has been deciding to regularly sell livestock. He would like the government to provide rate relief for farmers affected by drought.
There is now a 50:50 chance Britain will crash out of the European Union without any sort of deal concluded, says a recognised Irish commentator.
Farmers in New South Wales are digging in to survive as the drought worsens.
The new dairy season has just begun and there is already plenty to keep track of for Australian dairy farmers.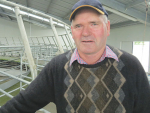 Why is Fonterra in a pickle? Is the death of democracy and a blob of arrogance in Fonterra to blame…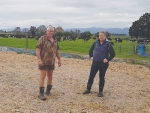 We all know how important it is to get eight hours sleep, and while cows have different sleep patterns from…
No one could ever accuse the Productivity Commission of not being productive.
This month, Fonterra marks the one-year anniversary of TIAKI – our sustainable dairying programme that helps farmers make their operations…
Farmers are unhappy and confused with the NAIT changes rushed through Parliament into law.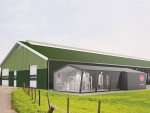 A Dutch farm can now process and sell its own milk to consumers, thanks to a Lely Orbiter.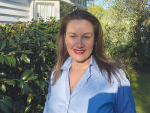 Agribusiness leader Lynda Coppersmith has been appointed the first woman chief executive of NZ Young Farmers, from October 1.
Dairy farming is a hands-on industry, but Frankie Stevens discovered that understanding the theory and business practices that underpin a…
A new service from Ravensdown will meet the stated need of farmers and other rural people for catchment-scale improvement of…
The 2007 national Farm Manager of the Year award winner Emily Woolsey (32) and her husband Daniel, of Southland, had…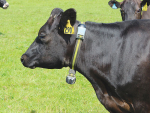 A flexible, high-performance cow monitoring system was just what Alastair Robinson needed in his 70-bail rotary shed in Waikuku, North…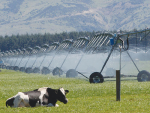 European scientists are forecasting that the next four years could be unusually warm.
DairyNZ and NIWA are jointly looking for riparian plant options that not only benefit the environment, but lend themselves to…
Using the right plants and techniques will make the most of riparian planting and give you value for money by…
Farmers' interest in using liquid fertilisers instead of the more mainstream solid granules is hotting up, says John Barnes, general…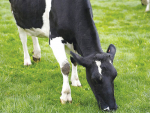 Several years back, milk processors provided new information on Milk Urea Nitrogen (MUN). While some farmers understand the test, the…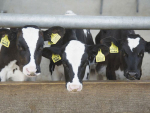 With new animal welfare regulations coming into effect on October 1, even if you already think you are doing the…
A trial is underway to measure the growth rates of Angus/Jersey beef calves from birth to finished product.
Gain insight into which cows should be cycling once mating starts with pre-mating heat detection.
National's agriculture spokesman, Nathan Guy, says while some of the NAIT changes were needed, their passing under urgency has prevented…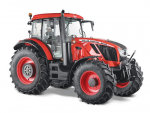 The Zetor tractor is not a common sight on New Zealand's farms, but Dairy News suspects there may still be a few…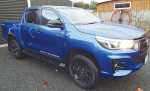 The nebula blue ute parked on the drive looks the part, but is it up to the undertaking the rigours…
The German cultivation and seeding specialist Lemken has bought the Dutch company Skeketee – part of its plan to promote…
The problem of Mycoplasma bovis points up the need for better farm biosecurity measures, helped admirably by Strainrite Fencing Systems'…
Jacks Machinery of Whakatane, a retailer of tractors and machinery since 1970, is New Zealand distributor of an interesting range…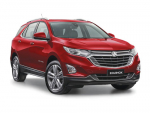 Holden has released details of the first-ever diesel Commodore, launching it alongside the first diesel-powered version of the new medium-size…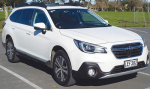 It's not hard to believe that the Subaru Outback accounts for about 45% of all the Subarus sold in New…
Introducing the Mercedes-AMG G 63. Like Vegemite, you either love it or hate it.
First came Kia Motors New Zealand's launch of the Niro Hybrid and Plug-in Hybrid models in March, and now the…
Having dominated the ute market for the last three years, Ford NZ says it will launch its 2019 Ranger in…
»

Latest Print Issues Online
The sound of milk bottles is set to return to Marlborough.
Fish & Game took umbrage at a Milking It story on farmer Dean Rabbidge and his tweet. It says contrary…
»

Connect with Dairy News
New Zealand's only large-scale beef feedlot has confirmed a Mycoplasma bovis infection.
The farm suspected of being the likely source of the country's Mycoplasma bovis outbreak is facing charges related to the…
Corporate farmer and former Fonterra director Mark Townshend is urging shareholders to support Fonterra and its new leadership.
The word ozone conjures up images of big holes in the atmosphere, stronger UV light, the risk of severe sunburn…
Drones may soon be joining the armoury of weapons used to scare birds away from ripening grapes after a trial…
Nicky Hutchinson "never dreamed" of becoming 'The Boss'.