»

Latest Print Issues Online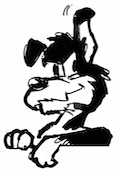 OPINION: Your old mate recently read an off-the-wall suggestion, by some boffin, that deliberately staining meat blue will lead to…
OPINION: This old mutt reckons Agriculture Minister Damien O'Connor too often suffers from 'foot in mouth' disease.
»

Connect with Rural News
Fonterra says its revised strategy, focusing on value rather than volume, is paying off.
Fonterra chief executive Miles Hurrell says results of the last two dairy auctions reflect volatility in the global markets.
A company, founded by two agribusiness leaders, is partnering with Government on a $20 million research and development programme that…