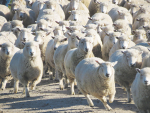 There is no "one-size fits all" approach when it comes to effective prevention and treatment of flystrike.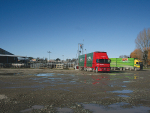 What you need to know about transporting cull cows.
Warm summer temperatures bring with them the heightened risk of the production-limiting disease Facial Eczema (FE).
Biosecurity isn't just about border control at the airport or ports, writes Nita Harding, DairyNZ technical policy advisor.
Prices were up on average $400 at the 30th Annual Kikitangeo Romney stud ram sale.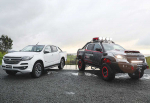 A few weeks ago, it told us – with a poker face – that utes and SUVs were the future.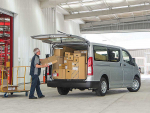 Like many of Toyota's product ranges, the Hiace series has a history that dates back five decades.
Midway through its product life cycle the Nissan Navara has had a cosmetic makeover and some upgraded technology.
Subaru's latest SUV offering fills a need for drivers looking for something smaller and a little more potent than your…
In its first test in 2015 the eighth generation Toyota Hilux gained a 5-star ANCAP rating.
»

Latest Print Issues Online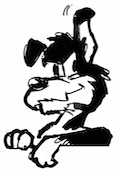 This old mutt notes that it took the Cuddler-in Chief, PM Jacinda Ardern, a very long time to pay a…
A mate of the Hound reckons despite more farmers growing it and more hectares of hemp in crop these days,…
»

Connect with Rural News
A 1981 model 1884 County tractor was recently sold at the Cheffins Collectors Sale to a buyer in Ireland for…
Jane Argyle-Reed, partner in Ashburton law firm Argyle Welsh Finnigan, and her team, outline some of the recent changes in…
Dry weather in some parts of the country is beginning to affect milk production, says Fonterra.