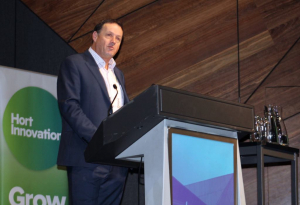 It will be horticulture the world turns to in the quest to feed the world in a sustainable way, a…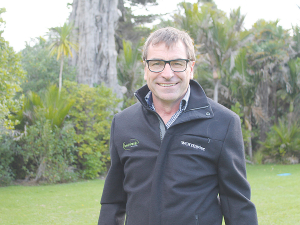 Effective management of worms in sheep, cattle and other ruminants is no longer a one tool job.
Public submissions are being accepted for Climate Change Response (Zero Carbon) Amendment Bill.
A new system is being developed for tracing tagged velvet as it moves through the supply chain.
Farm sales are dropping, according to data released by the Real Estate Institute of New Zealand (REINZ).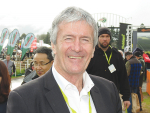 Agricultural Minister Damien O'Connor claims at least 2000 farmers will be helped with on-the-ground support to lift their environmental sustainability…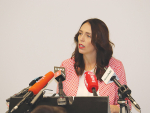 Prime Minister Jacinda Ardern acknowledges uncertainty about climate change is making life difficult for farmers.
A new, tasty meat product could solve a problem for dairy farmers and yield them extra cash.
AgResearch and three other Crown Research Institute collaborators have won the overall Supreme Site Award for Best Stand at National…
Farmers are happy to see that workforce issues are identified as a hot topic in the National Party's 'Primary Sector…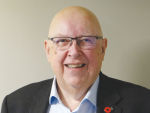 Ireland, often a source of skilled farm machinery operators for rural contractors in New Zealand, is facing even worse driver shortages than NZ.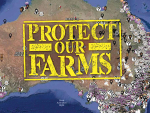 Animal rights activists entering Queensland farms without permission now face being fined.
Australia's last surviving iconic dairy cooperative, Norco, says it's getting enquiries daily from farmers wanting to supply it milk.
"On a knife-edge," is how NZ's former high commissioner to London, Sir Lockwood Smith, describes the British government's EU exit plans.
The Irish sure know how to throw a good party, as experienced last month at the National Ploughing Association event at Screggan, County Offaly, Ireland.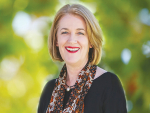 Professor Jane Mills, pro vice-chancellor of Massey University's College of Health, explains how the future for rural health in NZ…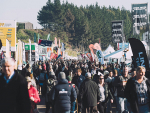 With another National Fieldays done and dusted for the year it is an opportune time to reflect on the current…
Xero's head of agribusiness and practice strategy, Cam Anderson explains how technology can unlock the full productive potential of our farms.
OPINION: The international trading system is facing one of its biggest challenges in recent times.
OPINION: Federated Farmers is right on board with the purpose and framework of the Zero Carbon Bill, but not a…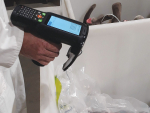 A new system is being developed for tracing tagged velvet as it moves through the supply chain.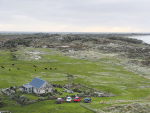 Like a small scale model of the challenges New Zealand agriculture faces being so far from its main markets, farmers…
Good growth in the sheep milking industry during the 2018-19 financial year signals this is a good time for farmers to get…
Dairy Woman of the Year Trish Rankin has a message for all farmers: recycling systems work and it is worth…
A review of biosecurity controls at New Zealand borders recommends continuously adapting new technology.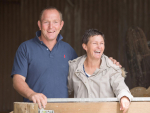 Waikato farmers Adrian and Pauline Ball are the new National Ambassadors for Sustainable Farming and Growing, plus the recipients of the Gordon Stephenson Trophy.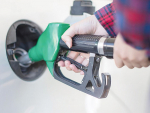 Fuel costs are a hot topic everywhere, added to the rising costs of compliance and licensing. Here are some tips on how to reduce fuel consumption and lower costs for rural businesses.
Staying in touch with their community is a priority for the 2019 Canterbury regional Ballance Farm Environmental Award winners, Duncan and Tina Mackintosh.
Central Hawke's Bay farmers Evan and Linda Potter have won the premier Elworthy Award in the deer industry's 2019 environmental awards.
A sheep and beef farmer taking part in the big Forages for Reduced Nitrates Leaching (FRNL) research programme has found its stated goal of a 20% reduction in nitrate leaching out of reach.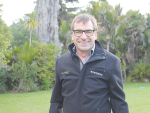 Effective management of worms in sheep, cattle and other ruminants is no longer a one tool job.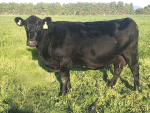 Meadowslea Stud Angus, at Fairlie, says its third annual production cow sale saw solid demand from stud and commercial buyers at…
While udders are vital for lamb survival, surprisingly little research has been done on udder health.
Vets NZ-wide are gearing up to help farmers comply with new rules on using local anesthetic while removing horn tissue from…
Farmers spend many hours planning their lives around the farming year, but often health and safety is left out.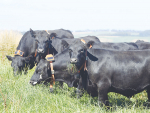 Melbourne agritech company Agersens says it has raised $14.75 million capital including cash from existing investors such as NZ's Gallagher…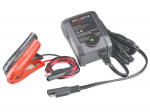 A new compact charger designed for lithium ion phosphate batteries keeps them safer and always ready for use, the manufacturer…
Described as a medium duty disc harrow, the Maschio Veloce is ideal for seed bed preparation or for incorporating residues…
Your brow will furrow when you first see the e3 quad from Switch EV Global.
Farm machinery maker Claas is celebrating having made 150,000 tractors since it bought the Renault brand in 2003.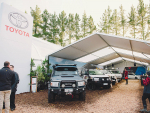 Toyota's massive site in the automotive precinct at Fieldays will showcase its extensive range of SUVs.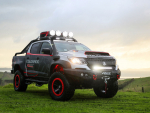 Holden New Zealand has revealed its own home-grown concept to go on display at Fieldays – the Colorado ROX.
Mahindra, seeking to reintroduce its products to Kiwis, recently took motoring journalists on a day-long drive from Auckland to Rotorua,…
While 2018 heralded the arrival of the long-awaited Mercedes X-Class ute, early 2019 brought with it the cream of the…
You wouldn't credit a 6.1L Chevy small-block V8 with a fuel economy figure of 7.8L/100km but that's the figure displayed…
»

Latest Print Issues Online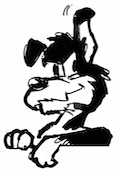 OPINION: Your canine crusader finds it ironic that the pompously self-proclaimed 'champion' of the provinces and 'first citizen' of regional…
OPINION: Remember when Agriculture Minister Damien O'Connor, about a year ago, launched his new baby the Primary Sector Council (PSC)…
»

Connect with Rural News
Synlait chief executive Leon Clement still hopes to open the company's new Pokeno milk powder plant on time.
Farmers are backing Fonterra's review of assets and overseas joint ventures as it grapples with strengthening its balance sheet.
Fonterra's first fixed milk price event attracted 215 farms, offering over 11 million kgMS to the co-op for $6.75/kgMS.
Mark Daniel on what's new in machinery for the vineyard.
New Holland Agriculture has introduced the new Braud 9000 series to its portfolio of self-propelled grape harvesters, with the 9090L…
Initially designed to assist fertiliser spreading trucks operating on steep New Zealand hill country, TracMap's GPS guidance and job management…