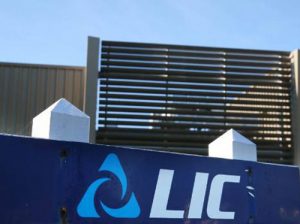 Livestock Improvement Corporation shareholders have voted to simplify the co-op's share structure.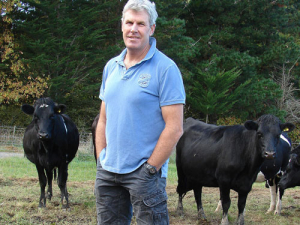 LIC chairman Murray King has defended the $20 million bill for its transformation process.
A result on LIC's share simplification vote will be known by 2pm today.
Rural Women New Zealand (RWNZ) National President, Fiona Gower and National Chair Penny Mudford OMNZ have arrived in New York to attend…
The wider New Zealand horticulture export sector sees substantial opportunity following the signing of an agreement on the Comprehensive Progressive…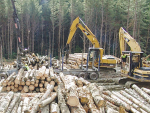 Farmers or landowners will need to plant trees on their land if the Government is to reach its target of…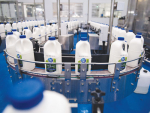 Waikato farmers may switch to A2 milk provided there's a suitable premium attached to the milk payment, says the region's…
Māori farms near Rotorua and Hokitika are the finalists in this year's Ahuwhenua Trophy for dairy.
Environment Canterbury says the long-awaited nationwide release of a new strain of rabbit haemorrhagic disease (calicivirus) will go ahead in…
A proposal that the Overseas Investment Office (OIO) should approve or decline sales of forest cutting rights to foreigners is…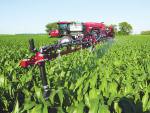 A move in the EU over licensing the use of glyphosate is bothering the farming industry.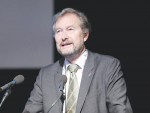 Brexit presents "the biggest seismic change" to the dairy industry in the UK, says Tomas Pietrangeli, UK managing director of Arla Foods.
An Irish politician is blaming the inflexibility and hardline tactics of the European Union (EU) on the UK voting to leave the bloc.
The New Zealand meat industry could be hit by fallout from the tense and divisive Brexit negotiations.
Cattle prices in Australia have ended their three-year golden run, says Meat & Livestock Australia (MLA).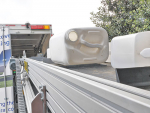 Waste plastic – enough to bury a rugby field 2m deep. That's how much stuff the rural recycler AgRecovery says it…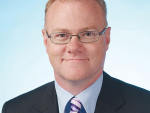 Farmer confidence has fallen sharply over recent months.
The importance of water storage in helping provide a reliable supply of water for urban communities, as well as for…
The death of a nine-year old in a quad accident on a Waikato dairy farm in late January is a…
The future of food – especially the emergence of 'synthetic foods' and what this might mean for New Zealand as…
The dairy industry is full of passionate people -- farmers who take ownership of their problems and want to be…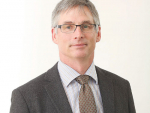 The kiwifruit industry is progressive and developing rapidly, says Stu Hutchings, who takes over as chief executive of Kiwifruit Vine…
A project to put fine-grained environmental mapping into the hands of farmers has been awarded one of the larger amounts…
Lincoln Agritech has unveiled an advanced optical nitrate sensor for groundwater which it says will bring a paradigm shift in…
Exploring the uses, benefits and recent developments of fertiliser will be a key feature of the East Coast Farming Expo…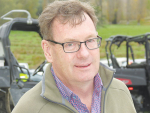 The steps that lead to good business are the same as those that lead to good health and safety practices, says Al McCone, sector leader for agriculture at WorkSafe New Zealand.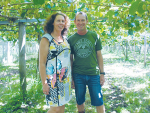 Kiwifruit growers Mark and Catriona White and their Coastal Kiwis orchard have won the Bay of Plenty Ballance Farm Environment Awards.
This Māori saying is important to us all in the dairy industry: we will not succeed without our people.
The new hazardous substances regulations introduced on December 1, 2017 protect the health and safety of employers, workers and the people in a workplace.
Getting good staff is a big challenge faced by dairy farming businesses. But are we doing enough as employers to create environments where good people want to work?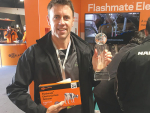 A low-cost device designed to detect when cows are ovulating and ready to be inseminated has earned two Kiwi entrepreneurs…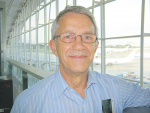 New Zealand is internationally recognised for its well-founded and stringent animal welfare regulations. Yet, as reporter Peter Burke notes, cases…
Dairy farmers and workers must take extra precautions because a newly discovered strain of leptospirosis is not covered by a…
The science underpinning New Zealand's TBfree programme has earned an award for its researchers.
High temperatures and humidity are prompting questions about farm animals' production, along with their welfare, AgResearch says.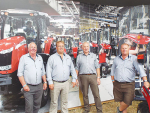 Do good things happen in threes? Sometimes: 1958 was a year of three notable events.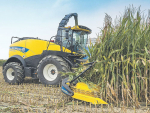 For the 2018 season, the newly launched FR920 is the most powerful self-propelled forage harvester from New Holland.
An airless tyre from Michelin might suit agriculture but until now has been available only in North America for industrial…
Farmers keen to save their bodies are taking note of a recent offering from Polaris, test driven by Rural News.
German farm machinery manufacturer Amazone has unveiled three innovations said to achieve unprecedented application accuracy across the entire working width…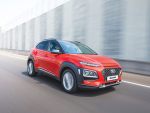 Following the meteoric rise in the SUV market over the last decade, Korean manufacturer Hyundai has launched a small SUV.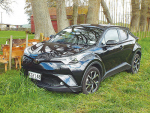 With the compact SUV sector making up 20% of the total SUV market, it's not surprising to see Toyota launching…
When you tell your golfing buddies that you've just come back from the launch of the Range Rover Velar, they…
Best known for its enduring off-road ability, the Toyota Land Cruiser has added another plaudit to its CV – notching…
You'll stand out if you're prepared to hand over the moolah for the Jeep Brute Sport. It won't so much…
»

Latest Print Issues Online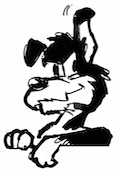 This old mutt would love to have been a fly on the wall at the PGG Wrightson HQ when news…
Just when your old mate thought the boffins at MPI couldn't be seen in a worse light, given the M.bovis…
»

Connect with Rural News
Over the past 5 years following the banning of inductions, farmers have reacted by shortening mating periods to prevent a…
First results from the nationwide milk surveillance testing for Mycoplasma bovis have all come back clear.
Environment Minister David Parker says water quality in rivers is his number-one priority and he will soon take a range…
The word ozone conjures up images of big holes in the atmosphere, stronger UV light, the risk of severe sunburn…
Drones may soon be joining the armoury of weapons used to scare birds away from ripening grapes after a trial…
Nicky Hutchinson "never dreamed" of becoming 'The Boss'.