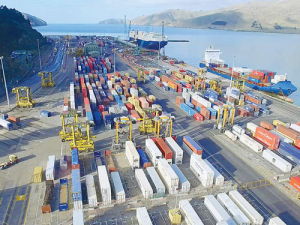 New Zealand's primary industry export revenue is forecast to reach $43.8 billion for the year to June 2019, an increase…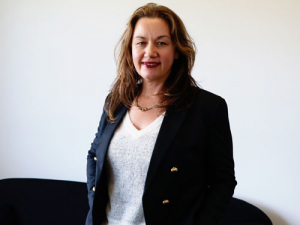 NZ Young Farmers' new chief executive will "couch surf" her way around the North Island next month.
Onfarm injuries are at their highest in the beginning of spring — here's how you can prevent them.
A recent survey has found that 70% of rural New Zealanders have felt more stress over the last five years.
Sheep milk company Spring Sheep Dairy is a finalist in four categories of the NZ International Business Awards.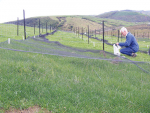 Grass grub and porina are causing $2.3 billion of damage to New Zealand pastures annually, according to an AgResearch study.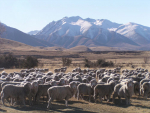 Merino wool is "very much the talk of the town at the moment," says PGG Wrightson South Island sales manager…
A proposed irrigation scheme in South Canterbury has been dumped after losing Government and farmer support.
Fonterra chairman John Monaghan says farmers are backing a performance review of all co-op investments.
Waikato milk processor Tatua has topped the 2017-18 milk payout stakes.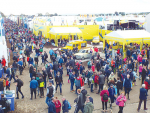 The Irish sure know how to throw a good party, as experienced last month at the National Ploughing Association event at Screggan, County Offaly, Ireland.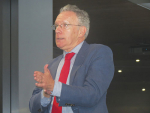 Britain should hold a second referendum on Brexit to make sure the British people fully understand what they will be in for when the UK leaves the European Union (EU) in six months.
New Australian Prime Minister Scott Morrison's first trip in the top job was to a drought-stricken farm in Queensland.
Farmers in Northern Europe – especially the UK and Ireland – are facing a crisis as drought forces them to sell stock early while they struggle to adequately feed animals remaining.
Analysts fear that up to 25% of Britain's farms will be at risk of bankruptcy if farm subsidies aren't guaranteed by the government post-Brexit.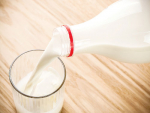 It is now legal to sell raw (unpasteurised) drinking milk to consumers.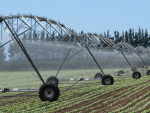 Irrigation NZ believes that imposing a nationwide water tax would be unworkable.
Stimulated by Fonterra posting a loss of $196 million, business analysts, academics and journalists have put forward their views on…
OPINION: Fonterra's upcoming director elections will be an interesting contest with a potential shake-up on the cards, which its board…
The previous government issued a call-to-action to New Zealand: double primary production export earnings while maintaining or improving water quality.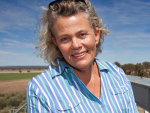 Australian farmers are throwing their support behind a proposed agricultural visa, which the Government could soon introduce to ease the…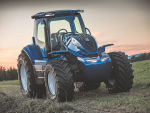 Hybrid or electric vehicle (EV) makers had better mind their backs: the hydrogen fuel cell could still be in contention.
Waimate contractor – and rich-lister – Gary Rooney will back a South Canterbury irrigation scheme that was left gasping by…
Turning farmers into consumers is the objective of McDonald's New Zealand farmer tours.
Expertise from the dairy manufacturing industry could be adapted to develop a new plant-based protein industry in New Zealand, says…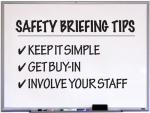 Onfarm injuries are at their highest in the beginning of spring — here's how you can prevent them.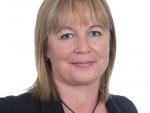 Farmers and growers are being encouraged to enter this year's Ballance Farm Environment Awards.
Farm software company FarmIQ says it can manage the data farmers must collect and provide to prove their compliance and sustainability.
The New Zealand Veterinary Association (NZVA) is very concerned about the animal welfare consequences of poor practices during winter grazing, says chief veterinary officer Helen Beattie.
The country's biggest annual A&P show will go ahead with cattle classes this year despite the threat of spreading Mycoplasma bovis.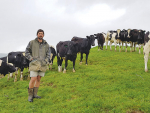 Making sure all livestock coming on and off-farm are NAIT tagged and registered online is every farmers' responsibility, says Taranaki…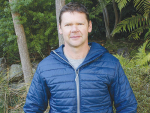 A veterinarian is urging farmers to give their parasite control strategy closer scrutiny.
West Australian cattle producer Ryan Willing has revealed the latest findings from a 12-month trial run by animal health company…
At the back of Raglan Harbour, on the West Coast Peninsula, lies an influential New Zealand farm.
A new Framework for Action on Animal Welfare released last month sets out a better approach, says Associate Agriculture Minister…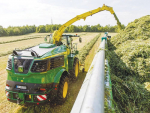 Snippets during the last few months about the new John Deere 9000 series SP harvesters no doubt originate in the…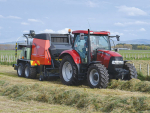 The forming of CKNZ, a subsidiary of CB Norwood Distributors Ltd, heralds a new direction for the distribution of Case…
Manufacturers of total mixed ration (TMR) mixers should stop claiming their machines have "better steel, bigger tyres and brighter lights"…
Hoping to encourage more discussion with farmers in the US, German arable manufacturer Horsch is now running another agricultural demonstration…
German harvester specialist Claas has released new cutter-bars for its Lexion range of combine harvesters, with two configurations and three…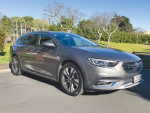 Okay Holden, you're not fooling anyone with your raised ride height and plastic wheel arches; the Calais-V Tourer is no…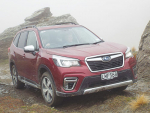 Given that the Subaru Forester virtually started the trend to SUVs years ago, the New Zealand motoring public's assigning to…
A new entry-level Range Rover Velar is set to be the model Kiwi motorists can better afford.
The Ram 2500 and 3500 utes have a name for big load-carrying and towing capability but come with a hefty…
Toyota's Hilux-based Fortuner SUV line-up has had an aggressive upgrade in New Zealand with the addition of a TRD (Toyota…
»

Latest Print Issues Online
»

Connect with Rural News
Farmers will be able to administer a local anaesthetic for disbudding or dehorning, if they are trained, when new regulations…
Southland beef farmer Ben Walling is suing Southern Centre Dairies owner, Alfons Zeestraten over the spread of the cattle disease…
Fonterra is dropping its 2018-19 forecast payout by up to 50c/kgMS.
The word ozone conjures up images of big holes in the atmosphere, stronger UV light, the risk of severe sunburn…
Drones may soon be joining the armoury of weapons used to scare birds away from ripening grapes after a trial…
Nicky Hutchinson "never dreamed" of becoming 'The Boss'.