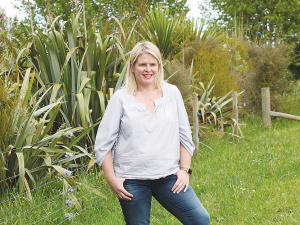 All Fonterra farms will get a unique report about their biological emissions within 15 months.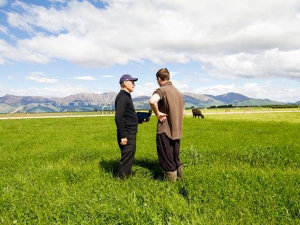 LIC has been named as the Cooperative Business of the Year.
The Government has appointed Dr Alison Watters as new chair of AsureQuality Limited.
Agriculture Minister Damien O'Connor has urged growers to pay people better.
An AgResearch survey which found most New Zealanders would try eating insects does not surprise the country's first locust farmer.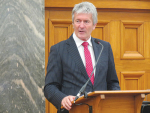 Agriculture Minister Damien O'Connor is establishing a taskforce to respond to the animal welfare issues associated with the practice of…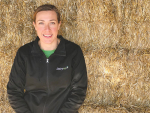 DairyNZ says its CalvingSmart workshops attracted 1500 farmers NZ-wide, many with all their staff, over the past two months.
High performing suppliers to Synlait, Canterbury, were honoured at an awards ceremony at the annual supplier conference in Christchurch in…
New Zealand's largest manufacturing sector is seeking assurances from the Government that employers will still deliver on-the-job training as part…
The Bledisloe Cup for 2019 has been won by Gisborne horticulture leader, Bill Thorpe.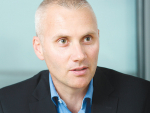 Fonterra has told its Australian farmer suppliers that it remains committed to that market.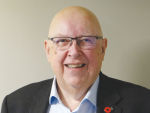 Ireland, often a source of skilled farm machinery operators for rural contractors in New Zealand, is facing even worse driver shortages than NZ.
Animal rights activists entering Queensland farms without permission now face being fined.
Australia's last surviving iconic dairy cooperative, Norco, says it's getting enquiries daily from farmers wanting to supply it milk.
"On a knife-edge," is how NZ's former high commissioner to London, Sir Lockwood Smith, describes the British government's EU exit plans.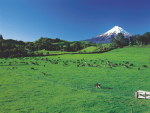 OPINION: Despite the much hyped claim by certain prophets about the 'historic' agreement between the farming sector and the Government…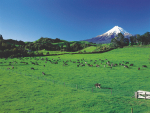 Dairy farmers in New Zealand are world leading producers of low emissions milk, writes Tim Mackle, chief executive of DairyNZ.
OPINION: New Zealand's farming sector is often targeted by any number of different pressure groups wanting to blame it for…
OPINION: Climate change is a hefty challenge, and sheep and beef farmers feel its effects in more frequent floods and…
OPINION: It can only get harder to farm during the next 10 to 20 years — but pasture-based mitigation techniques can…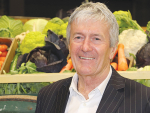 Agriculture Minister Damien O'Connor has urged growers to pay people better.
Globalisation is the only way to feed 9.6 billion people by 2050 with a healthy diet on a healthy planet,…
The New Zealand hemp industry appears to be coming of age.
Demand will rise for existing kiwifruit orchards as a result of Zespri granting its annual quota of new licences for…
A new system is being developed for tracing tagged velvet as it moves through the supply chain.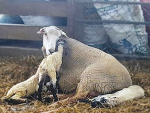 The Dawkins family are Beef + Lamb New Zealand Innovation farmers working to maximise triplet lamb survival via an indoor lambing system now in its third year.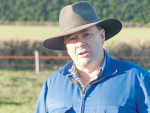 Leeston cropping farmer Simon Osborne likes to point out that all life is a symbiosis.
Third generation North Canterbury farmer Roscoe Taggart believes that continuous innovation is vital for sustainable arable farming.
The farm quad industry and its regulators are at odds over the fitting of rollover devices on these machines.
While winter feed crops are crucial in Simon O'Meara's farm system, the West Otago sheep and beef farmer is making changes to cut their damage to the environment.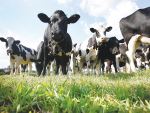 Nitrate poisoning usually occurs in late autumn or winter when nitrate levels in the feed are high, particularly during a…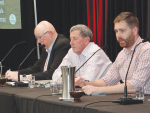 Rural contractors have challenged MPI and Federated Farmers over the management of Mycoplasma bovis.
OSPRI is reminding farmers and lifestylers that they must register their newborn calves in the NAIT online system.
Massey veterinarian Kate Griffiths recently outlined the results of a six year trial looking at the ability of a ewe…
Triple drench resistance is present on a number of sheep farms Beef + Lamb New Zealand's Wormwise is dealing with.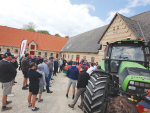 Power Farming's biennial farm machinery tour of Northern Europe recently took in the latest technology in cultivation, seeding and grassland…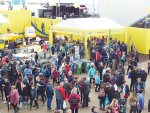 Regional field days organisers are already locking in dates for their annual showcases. But a logistical storm is brewing for event…
Grease keeps the wheels of agriculture turning – probably for longer than we realise.
John Deere has introduced a redesigned version of the N500C series air drill.
JCB's Farm Master heavy loader range is pretty impressive.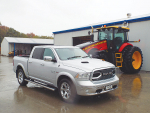 Once you go large it's hard to go back to regular, goes the old saying.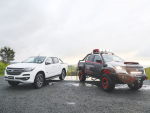 With saloon cars fading on buyers' radar, Holden is confirming its focus on the ute and SUV market.
Toyota's massive site in the automotive precinct at Fieldays will showcase its extensive range of SUVs.
Holden New Zealand has revealed its own home-grown concept to go on display at Fieldays – the Colorado ROX.
Mahindra, seeking to reintroduce its products to Kiwis, recently took motoring journalists on a day-long drive from Auckland to Rotorua,…
»

Latest Print Issues Online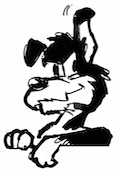 This old mutt was flabbergasted at the reaction by some mainstream (lamestream) media to the news that Todd Muller would…
A mate of the Hound's, recently back home in Wakefield, Nelson following a month in Christchurch for medical treatment, reckons…
»

Connect with Rural News
Fonterra is signalling a full-year loss of up to $675 million for 2018-19.
Fonterra is facing a backlash from Australian farmer suppliers worried that the co-op could pull out of the extremely challenging…
DairyNZ Director Ben Allomes says farmers need to change with the times and adopt practices that are good for their…
Mark Daniel on what's new in machinery for the vineyard.
New Holland Agriculture has introduced the new Braud 9000 series to its portfolio of self-propelled grape harvesters, with the 9090L…
Initially designed to assist fertiliser spreading trucks operating on steep New Zealand hill country, TracMap's GPS guidance and job management…