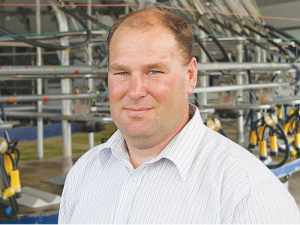 Farmers' bank satisfaction is at its lowest and their financial pressure at its highest since 2015, reveals the Federated Farmers…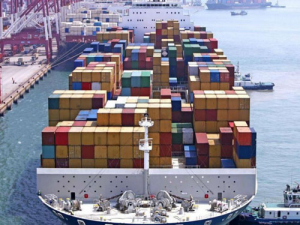 The value of New Zealand's primary sector exports is set to grow by 3.8% to a new record high over…
Sales of tractors are up 17% on this time last year and could set a record by year-end, says NZ…
The modern trend to fewer cubic centimetres and more gear ratios continues as car manufacturers chase better fuel economy and…
When 300mm of rain fell in four hours and blew out a year's worth of environmental mitigation work, Steve Borland…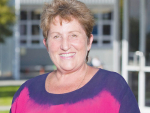 The biggest barrier to youngsters choosing careers in agriculture is parents' thinking that agriculture is "just a dumping ground."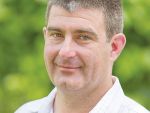 Water storage is more important than ever as climate change causes more severe drought forecasts.
The role of project manager for the Red Meat Profit Partnership (RMPP) Action Network programme was too good to ignore,…
Farmers are hearing that Beef + Lamb NZ is "putting your money where our mouth is" as it launches an…
When Rangiora Lowline cattle breeders Philip and Kay Worthington hit the A&P show circuit it is usually with a small…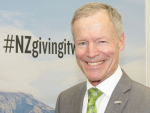 "On a knife-edge," is how NZ's former high commissioner to London, Sir Lockwood Smith, describes the British government's EU exit plans.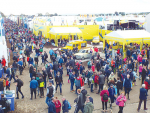 The Irish sure know how to throw a good party, as experienced last month at the National Ploughing Association event at Screggan, County Offaly, Ireland.
Britain should hold a second referendum on Brexit to make sure the British people fully understand what they will be in for when the UK leaves the European Union (EU) in six months.
New Australian Prime Minister Scott Morrison's first trip in the top job was to a drought-stricken farm in Queensland.
Farmers in Northern Europe – especially the UK and Ireland – are facing a crisis as drought forces them to sell stock early while they struggle to adequately feed animals remaining.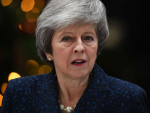 OPINION: If you're thinking of holidaying in Britain and love theatre, skip the theatres of London's West End and head…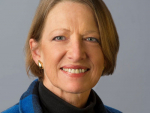 OPINION: Immigration NZ should attract immigrants to our primary sector as well as they attract overseas investors and entrepreneurs to…
The meat industry is short of about 2000 workers, a gap needing filling by much more than just signing up…
Without doubt, 2018 will be remembered as Fonterra's annus horribilis.
Matt Luxton, Silver Fern Farms' sales executive in the US, discusses the opportunities for New Zealand to exploit the growing…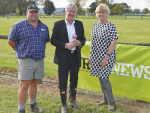 In a little under four months, the East Coast Farming Expo will return for a fourth year of innovation, interaction…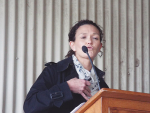 China remains the key to where the global marketplace is heading in dairy prices, says Westpac economist Anne Boniface.
Growing confidence in the kiwifruit sector is providing new opportunities for pastoral farmers.
Prospects for the velvet market during the 2018-19 season are expected to be reasonably stable, says Deer Industry NZ (DINZ).
A new 12ha cherry orchard now being set up by Cromwell's 45 South is a vote of confidence in the…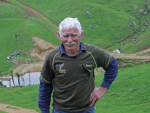 When 300mm of rain fell in four hours and blew out a year's worth of environmental mitigation work, Steve Borland admits "it just about broke me".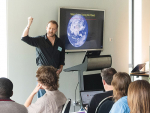 Agrichemicals are an addiction and pests are not the problem, claims a visiting American entomologist, Dr Jon Lundgren.
Sheep and beef farmers are increasingly finishing stock on hill country forage crops and pastures, with a resultant drop in erosion risk.
Predictions of a dry summer may make early weaning an attractive option for sheep farmers this year, provided they have high-quality legume-based forages available for their weaned lambs.
Veterinarians and farmers working together to improve stock performance must emphasise two aspects of hogget growth, say the authors of a guidebook published by Massey University Press.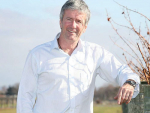 Bringing sheep into the NAIT (National Animal Identification and Tracing) system may be a way of getting more value out…
Weaning is an ideal time to body condition score (BCS) ewes as it allows valuable summer feed to be partitioned…
New Zealand appears to be lucky in having only one major livestock tick.
Facial eczema (FE) is a seasonal scourge, but genetic selection can help minimise the impact of this production-limiting disease in…
Bayer has improved its antibiotic resistance test in dairy cows, adding four new antibiotic families.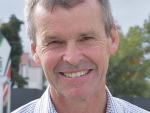 Sales of tractors are up 17% on this time last year and could set a record by year-end, says NZ…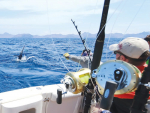 Rural life, and agriculture is driven by changing seasons that dictate on-farm tasks and operations and busy times can mean…
New Holland has exhibited a concept tractor to give everyone a look at what a Fiat machine might possibly look like…
The latest offering from tyre specialist Cooper, in the shape of the Discoverer AT3, is said to offer a range…
Tyre manufacturer Continental is celebrating the 90th anniversary of its launch of Europe's first pneumatic agricultural tyre onto the market.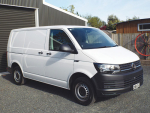 Kiwis remain fixated on utes of every shape, size and price, but we wonder whether in the rural sector the…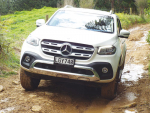 It took a while to get here, but now it's arrived the Mercedes X-Class has created a stir at the…
Okay Holden, you're not fooling anyone with your raised ride height and plastic wheel arches; the Calais-V Tourer is no…
Given that the Subaru Forester virtually started the trend to SUVs years ago, the New Zealand motoring public's assigning to…
A new entry-level Range Rover Velar is set to be the model Kiwi motorists can better afford.
»

Latest Print Issues Online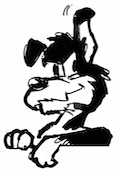 Your canine crusader hears that Fonterra's current financial woes could see the dairy co-op dumping many of its key assets.
This old mutt has been a long-time critic of the multi-national, tax-dodging, political activist group Greenpeace for its sustained and…
»

Connect with Rural News
A 7,500 signature petition was presented to parliament last week calling for changes to NZ's immigration laws.
Farmers should stop treating agricultural pests as a problem, and instead realise they are a symptom of an unsustainable farming…
Assuming a goat's nutritional requirements fit somewhere between that of sheep and cattle is a mistake.
The word ozone conjures up images of big holes in the atmosphere, stronger UV light, the risk of severe sunburn…
Drones may soon be joining the armoury of weapons used to scare birds away from ripening grapes after a trial…
Nicky Hutchinson "never dreamed" of becoming 'The Boss'.