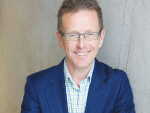 In the lead-up to the 2021 levy votes, the New Zealand Winegrowers board received feedback from some members that while…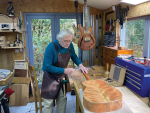 Kia ora whānau!
OPINION: It was an attention-grabbing headline in Yahoo News. "Three-fourths of people believe the rules of wine are intimidating".
OPINION: The current pandemic has generated so many messages of gloom an doom that it's a pleasure to discover a…
Currently headlines are referencing the re-emergence of inflation, the bogey that plagued the New Zealand and global economies in the…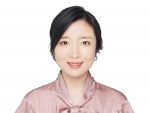 New Zealand wine exports to China have doubled during the Covid-19 pandemic.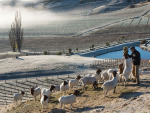 The Green Wine Future 2022 conference was the most ambitious event of its kind, says New Zealand Winegrowers Sustainability Advisor…
Kia ora koutou katoa,
On 1 March 2022 New Zealand signed a Free Trade Agreement with the United Kingdom.
All vineyards owned by New Zealand Winegrowers members are required to have an annual biosecurity vineyard registration completed each year.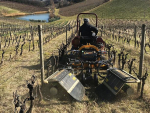 With the wine industry seeking mechanical weeding options to reduce chemical reliance in vineyards, Italian manufacturer Orizzonti has introduced the…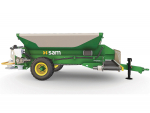 Well known for its spreaders, feed wagons, tip trailers and quick hitches, Hamilton-based Coombridge and Alexander has added a new…
Cropsy is on a quest to help viticulturists reach their full potential using a unique and scalable artificial intelligence computer-vision…
Covid-19 has escalated the need for greater automated solutions within vineyards, orchards and farms, says Nicky Molloy, Business Innovation Manager…
With a minimum width of just one metre, Claas Nexos compact tractors are ideally suited to working in the narrowest…
»

Latest Print Issues Online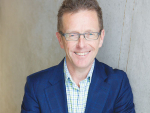 The recent announcement of a new New Zealand/European Union Free Trade Agreement (FTA) is good news for wine exporters.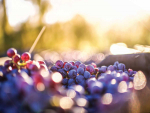 And they're off! After nearly three years 'Zooming' around the world while grounded in New Zealand, winemakers, viticulturists and marketers…
New Zealand's largest ever wine research programme will safeguard the linchpin of New Zealand's wine industry, by diversifying Sauvignon Blanc.
Since joining New Zealand Winegrowers I have been working closely with the environment team on central government consultations relating to…
Kia ora from San Francisco!