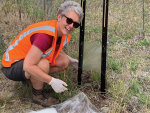 Seven vineyards, in Hawke's Bay and Canterbury, are taking part in a new biosecurity research project examining the presence of…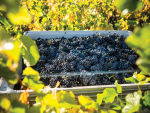 Martinborough's wine industry is known for its small size and big profile, but three of its best-known wineries have significant…
A recent study supports the use of weedmat for undervine weed suppression in stony soils.
David Armour has joined the BRI as Research Programme Manager.
The former Chief Executive of Nelson's Cawthron Institute has joined the Bragato Research Institute Board of Directors.
»

Latest Print Issues Online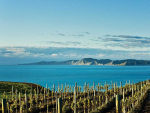 Misha Wilkinson's description of "pirouetting" through Covid-19 seems apt, given the industry's need to stay on its toes throughout this…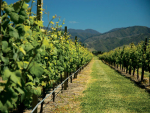 There's been something of a makeover in New Zealand vineyards in recent years, as the clean-cut look of sprayed rows…
The Bragato Research Institute has joined a research initiative studying the global market potential of regenerative agriculture.
Losing boutique wineries to Covid-19 would be a blow for New Zealand's wine industry, say the authors of a new…
Covid-19 has seen a surge in sales of New Zealand wine, with July exports up 23 percent on the previous…