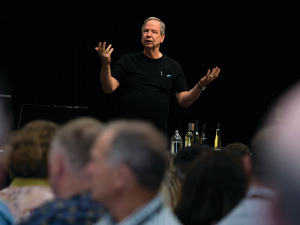 Master of Wine Tim Hanni didn't hold back during his session on food and wine pairing. Instead he let rip…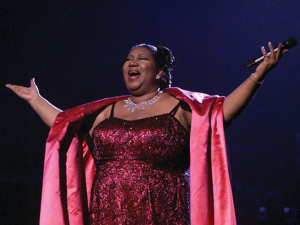 Just what song epitomizes Sauvignon Blanc to you and why? That was the question Melanie Brown put to a number…
The first two speakers at Sauvignon 19 both agreed that premiumisation of Sauvignon Blanc was the way forward.
It was the biggest New Zealand Winegrowers event of the past two years, and Sauvignon 19 lived up to all…
A day in which people who called New Zealand home were senselessly and brutally gunned down in their place of…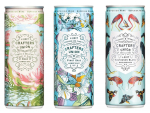 Selling wine in a can is nothing especially new, it just hasn't been embraced by wine producers, but is it…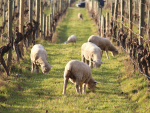 With 27 million sheep in New Zealand it is not surprising that a number will end up in amongst the…
The New Zealand Winegrowers Research Centre (NZWRC) is breaking ground in terms of technology, as phase one of the research…
There are 48 million wine drinkers in China, making it one of the world's largest markets. They are also large…
While 750 wineries took part in the 6th ProWine China, only three came from New Zealand.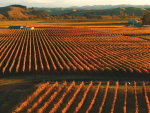 It's high in price, small in production and set to grow following high quality grapes from the 2018 vintage.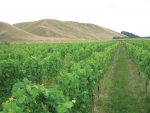 Te Hera Estate Vineyard is small by anyone's standards and its output is destined to become even smaller this year…
Central Otago grape growers and orchardists will continue to face labour shortages at critical times like harvest, if the region…
The Central Otago wine industry may have "dodged a bullet" with a record long and severe early season October frost,…
Following the Kaikoura earthquake two years ago, the people impact was the greatest priority for the Pernod Ricard Winemakers' management…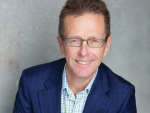 A day in which people who called New Zealand home were senselessly and brutally gunned down in their place of…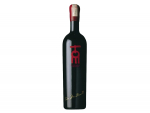 Don Kavanaugh from Wine Searcher rounds up some of New Zealand's most expensive wines.
If New Zealand legalises medical marijuana, which seems likely, what effect is that likely to have on wine sales?
Bob Campbell MW explains three of the most memorable wine scandals.
Another New Year has begun and at least on the weather front appears to have started well with lots of…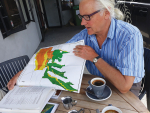 Soil scientist Keith Vincent spent 10 years spent mapping soils in the burgeoning New Zealand wine scene.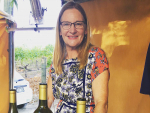 Oliver Styles spoke to owner and founder of Domaine Dujac, Jenny Dobson. Here's what he found out.
We asked New Zealand Winegrowers' Marketing Manager, Asia, Natalie Potts about NZW's strategy in Asia and the future of NZ…
Eveline Fraser's ascent to the role of Consulting Winemaker in Marlborough has been anything but conventional.
After years as a winemaker Andy Anderson decided to enter his first wine show last year.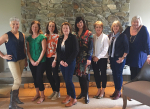 The reasons for applying to be part of the Women in Wine mentoring programme may have differed for the 16…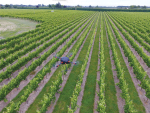 There is no denying birds can do serious damage if left to forage at will on ripening grapes.
Is the hype around China as a growing wine market a real thing – or is it a fantasy based…
Lee Suckling travelled to the Middle East and learned the hard way that wine drinking isn't impossible, but it's not…
As New Zealand wineries were preparing for the first National Cellar Door Day, one Marlborough company was adding 700 corkscrews…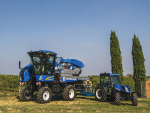 New Holland Agriculture has introduced the new Braud 9000 series to its portfolio of self-propelled grape harvesters, with the 9090L…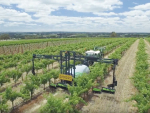 Initially designed to assist fertiliser spreading trucks operating on steep New Zealand hill country, TracMap's GPS guidance and job management…
Italian specialist tractor manufacturer SAME, part of the SDF Group, used the recent EIMA 18 Expo in Bologna, to roll…
The word ozone conjures up images of big holes in the atmosphere, stronger UV light, the risk of severe sunburn…
Drones may soon be joining the armoury of weapons used to scare birds away from ripening grapes after a trial…
»

Latest Print Issues Online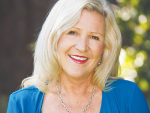 There are so many pleasures of doing the job that I do. One is that I get to talk to…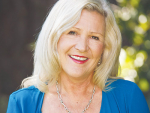 The biggest New Zealand Winegrower event of the year has wrapped up.
Wine appreciation is full of accepted rules and wisdom. Some are as simple as "red wine goes with red meat".…
With 27 million sheep in New Zealand it is not surprising that a number will end up in amongst the…
One thing is certain according to Dr Dave Jordan [Vine to Wine] — the vineyards of the future will not…