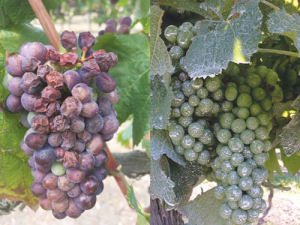 How can you protect grapes from inevitable UV damage in summer?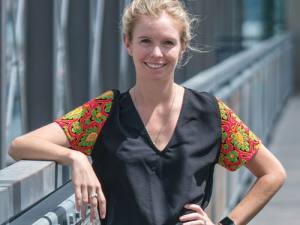 Climate change was a topic that came up time and again during the Bragato Conference. New Zealand Winegrowers and NIWA…
New Zealand is heading towards much warmer summers by the end of the century, along with more extremes in terms…
Many of those attending this year's Romeo Bragato Conference were claiming it was the best ever in terms of content.
There can be very few countries where the Prime Minister will throw their weight behind a resident seeking an international…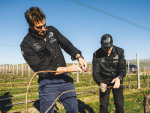 Brancott Estate and Emirates Team New Zealand have announced a partnership for the 36th America's Cup.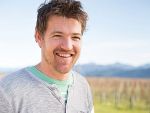 New Zealand's largest region will celebrate its unique wines this month at the 8th Marlborough Wine Show.
What do you do when you want to introduce some influential American wine professionals to New Zealand wine, but can't…
Kiwi scientists are using a chemical fingerprinting technique to definitively and scientifically prove if a wine is really what it…
It is no surprise that biosecurity is one of the greatest concerns facing the New Zealand wine industry at the…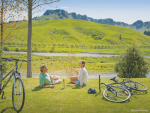 Nearly one year on from a rocky start, the Craggy Range Te Mata walking track saga appears to be on…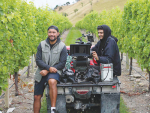 The Sleepers Vineyard in Kekerengu is the backdrop for the movie written and directed by Casey Zilbert.
Appellation is not a word that you would normally associate with New Zealand wine, but that's about to change.
When Pinot Noir was first planted in Central Otago, there's a very good chance that no-one was giving much thought…
Is Waitaki Valley the most challenging or the most promising New Zealand wine region and who is making money from…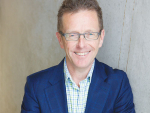 The theme of the recent Bragato Conference seemed to resonate strongly with many attendees – we have certainly had a…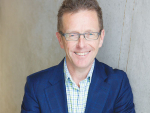 Many New Zealand grape growers and winemakers are watching the rising global trade tensions with increasing concern.
Terry Dunleavy poses a question for international drinks empire, Pernod Ricard: why are you using Australian grapes in Montana wine?
What is the New Year going to bring for wine?
Finding the right vocabulary to set a wine apart from its competitors isn't easy.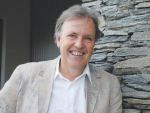 New Zealand's wine industry is as strong as it's ever been, with wine exports increasing in value and a robust…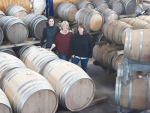 From liquidation in 2015 to bankruptcy in 2017, today there's a different air at Wishart Winery.
After 38 years, the Kellogg Rural Leadership Programme in New Zealand had its first member of the wine industry involved…
"Falling in love with flavour" is how Angela Clifford ended up in the world of wine.
Daunting is the one word that Sue Binnie uses to describe how she feels about taking over the role of…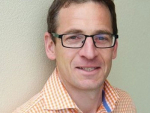 Biosecurity risk is never static. With fluctuations due to climate change, trade and passenger dynamics and volume, and the spread…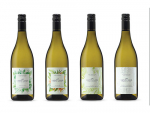 Consumers are who got New Zealand wine to where they are today and they should never be forgotten.
What could be better than finding a profession that matches your personal passion. Adam Goble is one of the lucky…
Go back a decade and the city wine bar was all the rage. Why aren't they today?
First, there was the Forrest GrapeRide, then there was the Saint Clair Vineyard Half Marathon and the Martinborough Round the…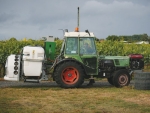 The word ozone conjures up images of big holes in the atmosphere, stronger UV light, the risk of severe sunburn…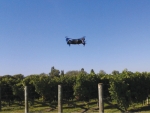 Drones may soon be joining the armoury of weapons used to scare birds away from ripening grapes after a trial…
Brettanomyces bruxellensis is the bane of winemakers throughout the world. Known simply as Brett, its impact can lead to unpleasant…
Spray Nozzle Engineering Australasia has opened two new tank head repair and cleaning Centres of Excellence, in Melbourne, Australia and…
Estimating grape yields is a headache for the wine industry – but now there's an app for that.
»

Latest Print Issues Online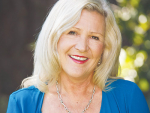 It seems like only yesterday we were preparing for the vintage of 2018 to begin. Yet here we are with…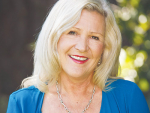 It is seven years since I took over the reins of NZ Winegrower. During that time the industry has changed…
You would have had to be hiding under a rock for the past 12 months not to have heard about…
Watch out viticulturists and winemakers of New Zealand. There is a new wave of enthusiastic workers on their way to…
Kiwi scientists are using a chemical fingerprinting technique to definitively and scientifically prove if a wine is really what it…