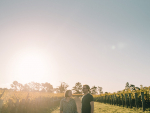 As a journalist for a wine magazine for six years, I probably got to listen to, talk to and talk…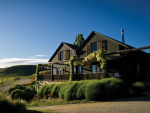 Drinks International have conducted their annual survey to find out which are the world's most admired wine brands.
OPINION: It is frustrating to take a special bottle to a dinner party and have the host murmur thanks before…
The late professor Émile Peynaud was not a fan of aerating wine by decanting it, claiming that the action of…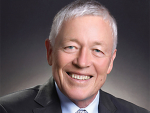 The Recognised Seasonal Employer scheme faces three strategic risk areas, according to a two year study assessing the impacts of…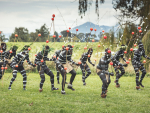 Covid-19 has shone a light on the Recognised Seasonal Employer scheme, with the extended stay of workers threatening their spiritual,…
Bentonite has "a significant effect" on calcium concentrates in Sauvignon Blanc wines, according to a new student research project.
Health and safety is an important part of any business – it's the right thing to do by your workers,…
The Biosecurity Business Pledge is a partnership which aims to enable all New Zealand businesses to be proactive when it…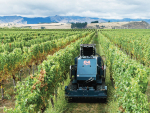 Covid-19 has escalated the need for greater automated solutions within vineyards, orchards and farms, says Nicky Molloy, Business Innovation Manager…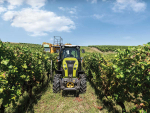 With a minimum width of just one metre, Claas Nexos compact tractors are ideally suited to working in the narrowest…
Choosing the right new vineyard tractor is an important decision, given the major capital outlay.
A new and improved version of Naïo Technologies' autonomous weeding robot, Ted, has been revealed prior to a tour of…
Claimed to be some of the most revolutionary spray technology to enter the Australasian market, the BA Smart Sprayer powered…
»

Latest Print Issues Online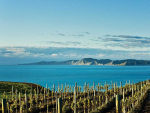 Misha Wilkinson's description of "pirouetting" through Covid-19 seems apt, given the industry's need to stay on its toes throughout this…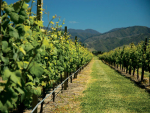 There's been something of a makeover in New Zealand vineyards in recent years, as the clean-cut look of sprayed rows…
Grape yields across the country have taken a hit from poor flowering, but growers and winemakers are welcoming beautiful fruit…
A $17 million robotics project will trial human assist prototypes in New Zealand vineyards this winter, as well as a…
As a journalist for a wine magazine for six years, I probably got to listen to, talk to and talk…