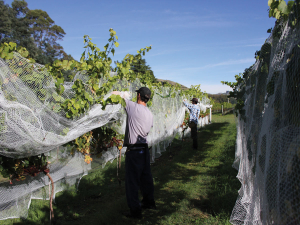 The term Edelzwicker may not be familiar to many New Zealanders, but it has a long and proud heritage that…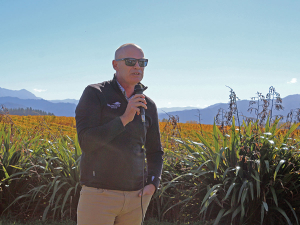 At the biennial Cawthron Marlborough Environment Awards, Pernod Ricard Winemakers took out the Wine Industry's top award. Tessa Nicholson looks…
The wine industry was never Stuart Dudley's first career choice. The viticulturist for Villa Maria Wines in Marlborough had his…
Why is Sauvignon Blanc seldom given the chance to age?
In the first Sommeliers Choice Awards held in the US, a Marlborough winery gained medals for every single wine they…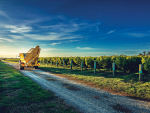 For the third year in a row, the profit before tax of the MPI/NZW Viticulture Benchmarking Marlborough model has shown…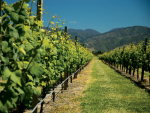 The 2019 New Zealand vintage was the third in a row that the industry produced less than the forecasted sales…
Humans are supposed to be the most intelligent species on the planet. How then do you explain that the average…
What is less than two centimetres long, loves to work during winter, has a hunger for animal poo and could…
Could pesticides and genetically engineered food be causing rising health issues in children?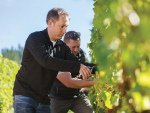 In the first Sommeliers Choice Awards held in the US, a Marlborough winery gained medals for every single wine they…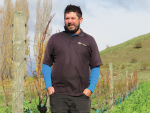 Since graduating from Lincoln University in 2004, Central Otago viticulturist Nick Paulin has been on a steep upward trajectory.
The summer of 2019 is not the first time Marlborough has suffered from a big dry.
It's high in price, small in production and set to grow following high quality grapes from the 2018 vintage.
Te Hera Estate Vineyard is small by anyone's standards and its output is destined to become even smaller this year…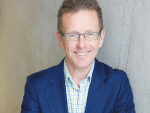 In his diary Reverend Samuel Marsden records on September 25 1819 that he planted some grapevines in the grounds of…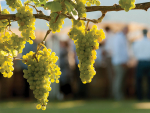 New Zealand wine prices are on the rise.
Just how much does Moët cost in other countries? Turns out, a lot more than in New Zealand, as Bob Campbell…
Each day news services are filled with latest research and commentary around the manifestations of climate change, whether it is,…
When I discovered that there was a distillery a few minutes' walk from my house I reacted with enthusiasm.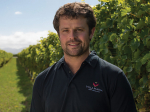 The wine industry was never Stuart Dudley's first career choice. The viticulturist for Villa Maria Wines in Marlborough had his…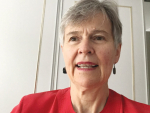 Master of Wine Margaret Harvey may not be so well known amongst younger wine industry members. But ask any one…
Ask Jane Cooper who her most influential mentor is and two words spring to mind: Mother Nature.
There is no need to introduce Dr Mike Trought when he appears as a speaker at a wine conference.
The UK's Ronan Sayburn MS on his experience with the New Zealand Scholarship known simply as Sommit™.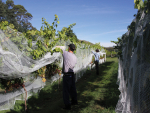 The term Edelzwicker may not be familiar to many New Zealanders, but it has a long and proud heritage that…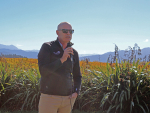 At the biennial Cawthron Marlborough Environment Awards, Pernod Ricard Winemakers took out the Wine Industry's top award. Tessa Nicholson looks…
Why is Sauvignon Blanc seldom given the chance to age?
Could hemp help New Zealand's wine industry?
One of the questions the PwC Strategic Review asked during its study of the New Zealand wine industry, was centered…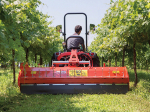 Mark Daniel on what's new in machinery for the vineyard.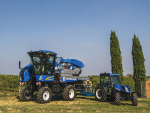 New Holland Agriculture has introduced the new Braud 9000 series to its portfolio of self-propelled grape harvesters, with the 9090L…
Initially designed to assist fertiliser spreading trucks operating on steep New Zealand hill country, TracMap's GPS guidance and job management…
Italian specialist tractor manufacturer SAME, part of the SDF Group, used the recent EIMA 18 Expo in Bologna, to roll…
The word ozone conjures up images of big holes in the atmosphere, stronger UV light, the risk of severe sunburn…
»

Latest Print Issues Online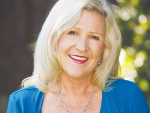 When you stop learning, you stop growing. It's a saying that came to mind a few times recently, after attending…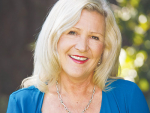 The halcyon days of summer are now long behind us, as the country prepares for winter. The harvest is a…
Initially established as an inhouse programme by Lion New Zealand, Alcohol&Me is now reaching nearly 30,000 New Zealanders.
Master of Wine Tim Hanni didn't hold back during his session on food and wine pairing. Instead he let rip…
Te Hera Estate Vineyard is small by anyone's standards and its output is destined to become even smaller this year…