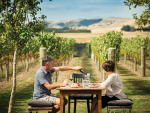 Although New Zealand's borders are currently closed, there are plenty of domestic tourists who will be looking to travel around…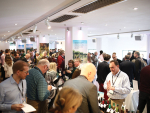 Chris Stroud has been New Zealand Winegrower Market Manager in Europe for 10 years, and also covers the Middle East.…
Awareness and perception of 'Brand New Zealand' has never been stronger, according to the 2021 New Zealand Winegrowers Annual Report.
Taking NZ wine to the world: Bringing the world to NZ wine.
At the recent RSE Conference in Nelson, the Minister of Immigration, Kris Faafoi, repeated the Government's commitment to the scheme,…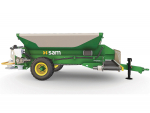 Well known for its spreaders, feed wagons, tip trailers and quick hitches, Hamilton-based Coombridge and Alexander has added a new…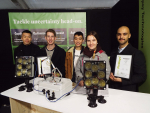 Cropsy is on a quest to help viticulturists reach their full potential using a unique and scalable artificial intelligence computer-vision…
Covid-19 has escalated the need for greater automated solutions within vineyards, orchards and farms, says Nicky Molloy, Business Innovation Manager…
With a minimum width of just one metre, Claas Nexos compact tractors are ideally suited to working in the narrowest…
Choosing the right new vineyard tractor is an important decision, given the major capital outlay.
»

Latest Print Issues Online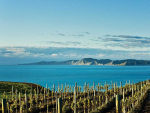 Misha Wilkinson's description of "pirouetting" through Covid-19 seems apt, given the industry's need to stay on its toes throughout this…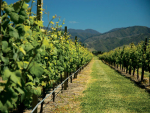 There's been something of a makeover in New Zealand vineyards in recent years, as the clean-cut look of sprayed rows…
A $17 million robotics project will trial human assist prototypes in New Zealand vineyards this winter, as well as a…
As a journalist for a wine magazine for six years, I probably got to listen to, talk to and talk…
Health and safety is an important part of any business – it's the right thing to do by your workers,…