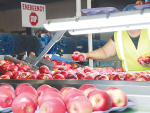 Ideal pre-season conditions and growing markets are buoying JR's Orchards (JR's) pear and apple exports, against challenges of the global…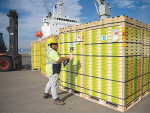 A recent global report says the outlook for the NZ kiwifruit sector remains strong due to expanding kiwifruit consumption in…
Global fruit production has not only perservered in the face of a worldwide health crisis, it has also continued to…
Gold kiwifruit continues to dominate fruit exports in an otherwise challenging market, according to recent Stats NZ figures.
That old saying about peanuts and monkeys may be turned on its head in Northland, where a government-backed project has…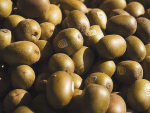 Gypsum is a highly available calcium source that provides immediately available sulphate sulphur, according to Lindsay Head - an independent…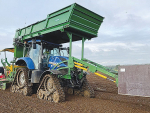 It's often said the ingenuity of farmers and growers knows no bounds.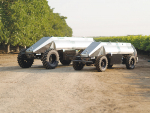 John Deere claims a joint venture between it and California-based technology company GUSS will assist horticulture producers achieve greater on-farm…
Like many Kiwis in agritech, Don Sandbrook grew up on a farm.
An innovative low emission, driver-less tractor able to perform up to three tasks at once is on the cards for…
Orizzonti is well known in the viticulture and orchard sectors for its specialised range of mowers and mulchers.
»

Latest Print Issues Online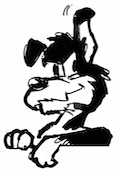 OPINION: This old mutt almost choked while chewing his bone when he happened upon the latest politically-correct advice that's been…
OPINION: A mate of the Hound's recently applied for membership with Ashburton-based farm supply co-operative Ruralco.