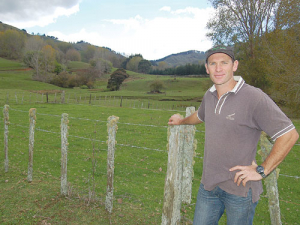 The Labour Party's water tax policy is "pretty short on details," and the farming sector needs to have input into…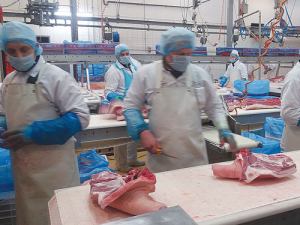 The red meat sector has eight key priorities and believes the next government can play a key role in bringing…
For ten years quads have been getting bigger and piling on cubic capacity: it's no surprise now to see machines…
Rare breeds sheep farmer Daniel Wheeler is hoping someone will dob in the thieves responsible for slaughtering five of his…
Australia's red meat industry will not repent about new television advertising for lamb that has some Christians and Hindus up…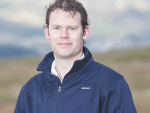 The term 'value added' is too often used as a vague generic, and farmers need to consider specific strategies for…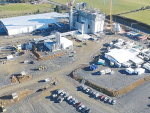 New Zealand dairy processors could struggle to get enough milk to operate their plants, according to a new report by…
The threat to farming from new food technologies is real, says Landcorp chief executive Steven Carden.
Banks may increasingly lose patience with farms with very high cost structures and very high debt burdens, warns Chris Bloor,…
Rural News machinery editor Mark Daniel took time during a recent whistle-stop European study tour to visit the Royal Welsh…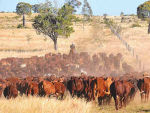 Cattle prices in Australia have ended their three-year golden run, says Meat & Livestock Australia (MLA).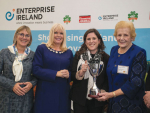 Irish women have played a key role in the success of an Irish agritech company now 70 years in the business.
The Australian cattle herd is expected to increase in 2017 – its first increase in three years.
Rabobank's Farm 2 Fork (F2F) summit in Sydney was all about food – but briefly became about fashion as Dutch Queen Maxima took to the stage with husband King Willem-Alexander to congratulate winners in the Food Bytes! competition.
European farming leaders are truly concerned about Britain's planned exit from the European Union, says Beef + Lamb NZ chairman James Parsons, just home from his annual visit to Europe.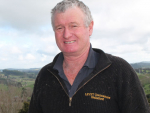 Wet, wet, wet: that's the message I'm getting from contractors all around the country.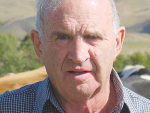 The solution to the soil carbon conundrum is found in the ability of the practical pastoral farmer to manage and…
Where do the two main political parties stand on science and the farming sector?
Food and environmental activists are on record as suggesting New Zealand should be ruminant-free to create a cleaner greener country.
Provisional tax has long been difficult to get right and expensive to get wrong.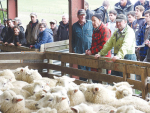 Lincoln University's transfer of its Telford agricultural training operation at Balclutha to Wairarapa-based Taratahi Agricultural Training Centre has been completed,…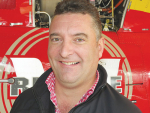 Many dairy farmers are taking advantage of this season's better payout to regain some of the equity they lost in…
About 8% of total kiwifruit production comes from Maori orchards, and now there is an ambitious goal to get up…
Zespri's results are positive for everybody -- Gold, Green or organic growers and Zespri shareholders -- but you should never…
Organisers of Rural Women New Zealand WoolOn Creative Fashion event want to grow the revamped historic show and use it…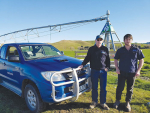 When William Bragg left school all he wanted to do was work with horses, but he soon realised this passion would not make him a fortune.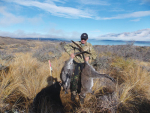 Bright green peanut butter baits are being laid in an area of the Mackenzie District for the third year running to try to suppress an isolated population of wallabies adjacent to the Mount Cook National Park.
Award-winning Taranaki dairy farmers John and Roslyn Weir, of Springmount Farms, are encouraging other farmers to consider entering the Ballance Farm Environment Awards.
Farm management software is enabling a Hawkes Bay dairy farm to get the best from its land.
Having people of differing expertise visit her farm to view and offer advice was extremely valuable, says 2017 Horizons Ballance Farm Environment Awards finalist Nic Leary.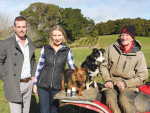 Farmers are buying a deer velvet supplement to give their working dogs zest and longevity, claims the maker, Gevir, of…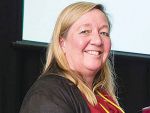 An animal health academic is urging best practice as a means of precluding the spread of disease.
Pain relief for disbudding cattle will be mandatory under new animal welfare regulations.
A Masterton farming family is giving orphan lambs a fighting chance of surviving the unpredictability of harsh, early spring weather.
Industry funded studies in New Zealand have shown that mid-pregnancy shearing can increase multiple-born lamb birthweight by up to 0.7…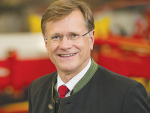 Although conditions in the agricultural machinery sector continue to be difficult, the family-owned Austrian firm of Pöttinger was still able…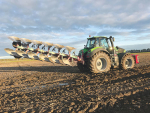 Matt Walker, of Barrhill Dairy Ltd in Mid-Canterbury, runs a mixed operation that focuses on 2200 cows milked through two…
The subject of quad safety is never far from the news media, but recent recommendations by Wellington coroner Brigitte Windley…
For ten years quads have been getting bigger and piling on cubic capacity: it's no surprise now to see machines…
Having seen the latest Yamaha AG 125 at Fieldays we asked an Auckland supplier for a test machine for a…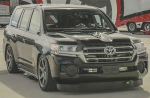 Best known for its enduring off-road ability, the Toyota Land Cruiser has added another plaudit to its CV – notching…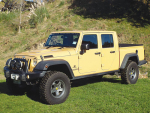 You'll stand out if you're prepared to hand over the moolah for the Jeep Brute Sport. It won't so much…
The latest Land Cruiser 70 series from Toyota is a truck, so it won't be the choice of Remuera Roamers,…
A few days driving the MY17 Holden Colorado made it plain to this reviewer that this vehicle has moved on…
You wonder how the marketing people in the motor industry come up with new model names.
»

Latest Print Issues Online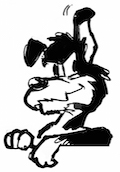 This old mutt suggests that if the polls are correct in picking a change of government at the election, then…
Meanwhile, the Hound hears that the supposedly kind, caring, friendly-to-everyone Labour leader Jacinda Ardern is showing none of these qualities…
»

Connect with Rural News
A farmer-made video opposing Labour's proposed water tax has garnered praise and support.
Lab-grown meat will be produced at $2/kg within five years and plant-based burgers that bleed are now in US restaurants…
The National Party says it will offer state-owned Landcorp farms to young farmers, helping them into farm ownership.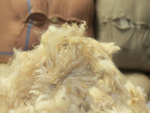 The 4700 bales on offer saw a 74% clearance with mixed results, however all prices paid locally are still above…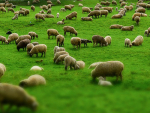 The 7250 bales of North Island wool on offer saw a 72% clearance with most types easing further.
The word ozone conjures up images of big holes in the atmosphere, stronger UV light, the risk of severe sunburn…
Drones may soon be joining the armoury of weapons used to scare birds away from ripening grapes after a trial…
Nicky Hutchinson "never dreamed" of becoming 'The Boss'.