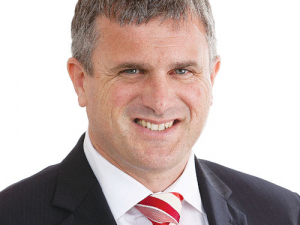 Canterbury milk processor Synlait has announced a new supply agreement with New Hope Nutritionals for production of their infant formula…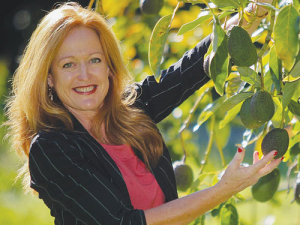 NZ Avocados chief executive Jen Scoular says the discovery of new health benefits of avocados grown here is great news…
The recent case of animal mistreatment on Invercargill farms is a "sad slur" on the good reputation of New Zealand…
Minimum flow limits proposed by the Otago Regional Council for the Manuherikia River in Central Otago could undermine the Manuherikia…
Lab-grown meat will be produced at $2/kg within five years and plant-based burgers that bleed are now in US restaurants…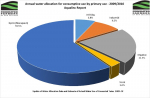 Federated Farmers wants Labour to tell farmers "what numbers you have in mind."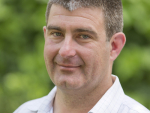 Irrigation New Zealand chief executive Andrew Curtis says Labour's "water tax" would affect every New Zealander.
Reacting to Labour statement on freshwater, and in the absence of any detailed policy to go with that, Horticulture New…
New Labour leader Jacinda Ardern says her party will slap a royalty on water usage if elected next month.
A partnership approach to dealing with river and lake water quality offers the best prospect of making sustained progress on…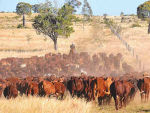 Cattle prices in Australia have ended their three-year golden run, says Meat & Livestock Australia (MLA).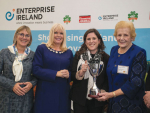 Irish women have played a key role in the success of an Irish agritech company now 70 years in the business.
The Australian cattle herd is expected to increase in 2017 – its first increase in three years.
Rabobank's Farm 2 Fork (F2F) summit in Sydney was all about food – but briefly became about fashion as Dutch Queen Maxima took to the stage with husband King Willem-Alexander to congratulate winners in the Food Bytes! competition.
European farming leaders are truly concerned about Britain's planned exit from the European Union, says Beef + Lamb NZ chairman James Parsons, just home from his annual visit to Europe.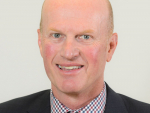 Like all agricultural innovations, crop protection products have evolved tremendously since their inception.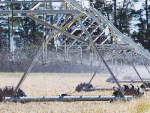 Suggestions that farmers should be taxed for water use ignores the fact that irrigators are already paying for the water…
Fonterra is being criticised for its expensive advertising campaign promoting the co-op, the dairy industry and its farmer shareholders.
Amongst the more enjoyable things to see in this world is the enthusiasm and commitment shown by younger members of…
New Zealand, as we all know, is blessed with abundant water and we have it to ourselves.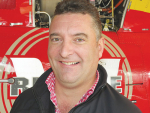 Many dairy farmers are taking advantage of this season's better payout to regain some of the equity they lost in…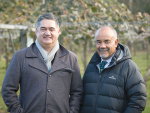 About 8% of total kiwifruit production comes from Maori orchards, and now there is an ambitious goal to get up…
Zespri's results are positive for everybody -- Gold, Green or organic growers and Zespri shareholders -- but you should never…
Organisers of Rural Women New Zealand WoolOn Creative Fashion event want to grow the revamped historic show and use it…
As the New Zealand Agricultural Fieldays gets underway this week the chief executive of the organisation running it says there…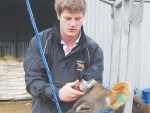 "Have clippers, will travel" could be the motto of Mid-Canterbury's Luke Gilbert.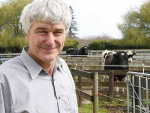 Research shows that cows bred for low urea concentration end up using more nitrogen for milk protein productions.
The Lincoln precision agriculture company CropLogic is expanding into the North American market via its takeover of a Washington State firm.
Big changes are coming in world food supply, says Foundation for Arable Research (FAR) chairman David Birkett.
Ravensdown is getting ready to roll out a new set of pasture and benchmarking tools designed to enable smarter nutrient decisions by showing planned versus actual nutrient spending over time.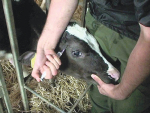 Pain relief for disbudding cattle will be mandatory under new animal welfare regulations.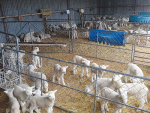 A Masterton farming family is giving orphan lambs a fighting chance of surviving the unpredictability of harsh, early spring weather.
Industry funded studies in New Zealand have shown that mid-pregnancy shearing can increase multiple-born lamb birthweight by up to 0.7…
Lambing is looming closer and if you have a young dog that isn't showing much enthusiasm for sheep take advantage…
You can treat facial eczema (FE) in various ways, but the only preventive measure is to breed for FE tolerance.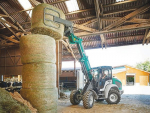 John Deere has allied with Kramer-Werke, a German materials handling gear maker, to distribute the latter's products via the JD…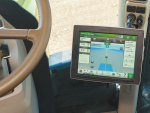 The new John Deere 4640 Universal Display enables customers to use the most common and popular John Deere applications in…
WorkSafe's recent statement that carrying a passenger on a single seat quad might be acceptable in exceptional circumstances – particularly…
Engine maker Cummins has been the go-to engine provider for many ag machine manufacturers for decades. And who doesn't love…
While telehandlers are gaining acceptance in New Zealand, they still only sell in relatively small numbers compared to the UK,…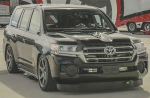 Best known for its enduring off-road ability, the Toyota Land Cruiser has added another plaudit to its CV – notching…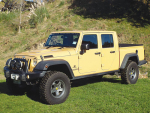 You'll stand out if you're prepared to hand over the moolah for the Jeep Brute Sport. It won't so much…
The latest Land Cruiser 70 series from Toyota is a truck, so it won't be the choice of Remuera Roamers,…
A few days driving the MY17 Holden Colorado made it plain to this reviewer that this vehicle has moved on…
You wonder how the marketing people in the motor industry come up with new model names.
»

Latest Print Issues Online
»

Connect with Rural News
Brent Love, director farm enterprise at KPMG, explains how to make it in dairy for 20-somethings.
Pain relief for disbudding cattle will be mandatory under new animal welfare regulations.
Lab-grown meat will be produced at $2/kg within five years and plant-based burgers that bleed are now in US restaurants…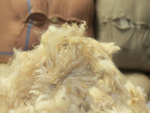 The 4700 bales on offer saw a 74% clearance with mixed results, however all prices paid locally are still above…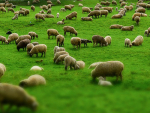 The 7250 bales of North Island wool on offer saw a 72% clearance with most types easing further.
The word ozone conjures up images of big holes in the atmosphere, stronger UV light, the risk of severe sunburn…
Drones may soon be joining the armoury of weapons used to scare birds away from ripening grapes after a trial…
Nicky Hutchinson "never dreamed" of becoming 'The Boss'.