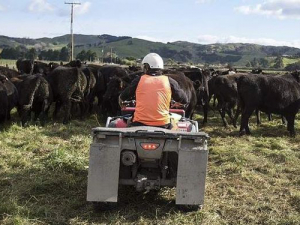 WorkSafe New Zealand has clarified the circumstances in which it is acceptable to carry passengers on single-seat quad bikes, in…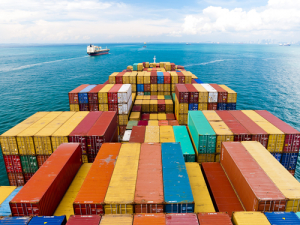 New Zealand's three major export sectors- beef, lamb and dairy- may pass the $6/kg mark simultaneously at some stage this…
Farmers are concerned about a three-year cap on temporary work visas announced by the Government this week.
The National Animal Welfare Advisory Committee (NAWAC) is satisfied with both the sheep and beef industries' approaches to breeding with…
The potential for fine mesh covers on potato crops to control pests and diseases globally is "huge", says a researcher…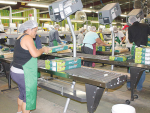 Zespri will keep spending aggressively on marketing this year, says Jiunn Shih, the new global general manager marketing.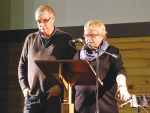 Merely being in the top 10% of meat producers was not enough for the 2016 Lincoln University Foundation South Island…
The authenticity of manuka honey exported from New Zealand is to be settled once and for all.
New Zealand's Envy apple took top spot in the US Apple Association's (USApple) fiercely competitive Apple Madness bracket tournament.
Zespri is taking action to protect and control its intellectual property, says Zespri chief operating officer Simon Limmer.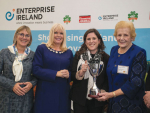 Irish women have played a key role in the success of an Irish agritech company now 70 years in the business.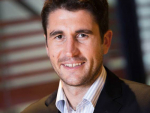 The Australian cattle herd is expected to increase in 2017 – its first increase in three years.
Rabobank's Farm 2 Fork (F2F) summit in Sydney was all about food – but briefly became about fashion as Dutch Queen Maxima took to the stage with husband King Willem-Alexander to congratulate winners in the Food Bytes! competition.
European farming leaders are truly concerned about Britain's planned exit from the European Union, says Beef + Lamb NZ chairman James Parsons, just home from his annual visit to Europe.
Origin Green, a scheme that verifies the sustainability of Ireland's food and drink production, now has 100% of the country's dairy farmers and 90% of beef farmers signed up to its extensive auditing.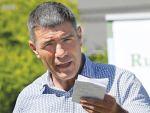 Today we live in an age when consumers are growing more aware of the products they consume.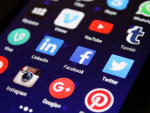 The immediacy of social media ensured that many dairy farmers shared in real time the horror of watching yet another…
New Zealand's strong export focus is unusual because our GDP relies heavily on our primary industries and export markets.
Future use of the herbicide glyphosate in Europe remains uncertain.
Trade and New Zealand's position on it has been high on the agenda recently.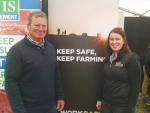 Farmers who resent the attention of WorkSafe inspectors in their workplaces should remember that more people still die on NZ…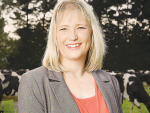 2017 has begun on a positive note for the country's farmers with rural confidence levels edging up, primarily driven by…
Māori don't talk much about the good things they do and don't talk themselves up enough, says the Minister of…
New Zealand and American scientists have discovered a previously unknown way of chemically converting reactive nitrogen, common in soil and…
The first year Bay of Plenty Trevelyans Pack and Cool store introduced 'lean manufacturing' it saved the company about $340,000,…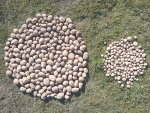 The potential for fine mesh covers on potato crops to control pests and diseases globally is "huge", says a researcher now doing field trials near Christchurch.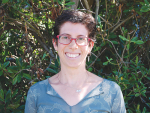 Biocontrol measures that helped Australian farmers control a serious dryland weed for 20 years may at last benefit New Zealand.
Farmers learn best from other farmers who have actually done it, says Extension 350 chairman Ken Hames.
Even Canterbury's arable farmers would benefit from the increased biodiversity offered by native reforestation, claims the man leading the largest dryland reforestation effort on the plains.
Three farms have been selected for the prestigious 2017 Ahuwhenua Trophy, celebrating excellence in Maori farming.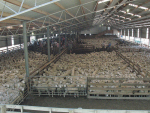 The National Animal Welfare Advisory Committee (NAWAC) is satisfied with both the sheep and beef industries' approaches to breeding with…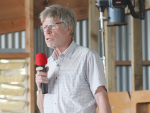 Farmers are getting a push to use the "masses of science" available in New Zealand to improve their profitability.
Almost $1 million will go to projects aimed at combating animal diseases from the Ministry for Primary Industries' Sustainable Farming…
New Zealand has "good smarts" in primary industry innovation, but needs to ramp it up, says Argenta managing director and…
David and Colleen Fagan, of Northland, take pride in the quality of the milk their cows produce, reports MSD Animal…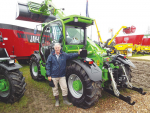 Telehandlers have brought about a big change in materials handling on farms, with increased lift and reach capacities that traditional…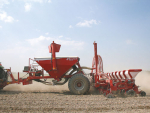 The new Kverneland FlexCart from importer Power Farming comprises a 4300L hopper mounted on a robust chassis with oversize wheel…
The recently introduced fourth generation Valtra N series boasts many features from its 'big brother' T series but is built…
Tulloch Farm Machines, Masterton, has introduced a new Krone Big Pack 870 HDF XC MultiBale unique in its interest to…
It was always going to happen, so no surprise that Harper Adams University, UK is combining all the facets of…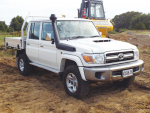 The latest Land Cruiser 70 series from Toyota is a truck, so it won't be the choice of Remuera Roamers,…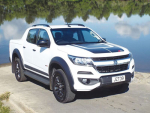 A few days driving the MY17 Holden Colorado made it plain to this reviewer that this vehicle has moved on…
You wonder how the marketing people in the motor industry come up with new model names.
At a recent vehicle launch I mentioned to a fellow journalist that I was getting the Volkswagen Passat Alltrack to…
Utes are big business in New Zealand, making up around 25% of the market, and seen from Ponsonby to Papatowai…
»

Latest Print Issues Online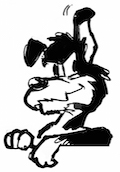 Your canine crusader often hears claims that South Island's West Coast is a backwater and behind the times.
Your old mate has no time for the multinational, tax dodging, political activist group Greenpeace, which spends most of its…
»

Connect with Rural News
A new Maori-owned new dairy factory is being planned for the Kawerau region, modelled on the first Maori dairy company…
Milking frequency can be adjusted in a number of ways during a season, or part of a season, to become…
Mike Silson and his wife Claire operate Riverlea Contractors from their home in Hawera, south of Mount Taranaki.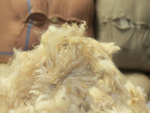 The 4700 bales on offer saw a 74% clearance with mixed results, however all prices paid locally are still above…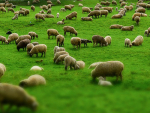 The 7250 bales of North Island wool on offer saw a 72% clearance with most types easing further.
The word ozone conjures up images of big holes in the atmosphere, stronger UV light, the risk of severe sunburn…
Drones may soon be joining the armoury of weapons used to scare birds away from ripening grapes after a trial…
Nicky Hutchinson "never dreamed" of becoming 'The Boss'.