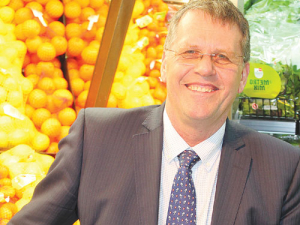 New Zealand has no food security policy and will be short of some foods within five years, says a Horticulture…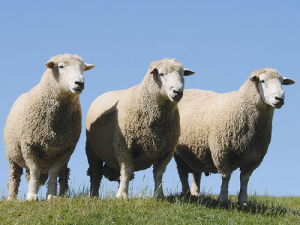 Improving basic animal husbandry and health care in rams would likely increase longevity regardless of breed or strain of breed,…
New research from Massey University suggests that lambs can be successfully weaned lighter and earlier, with benefits for the mother…
The prospect of having to manage fly populations resistant to poisons is becoming a reality for more New Zealand farmers.
Ideas and products for farming innovation and excellence will return for a third season at the East Coast Farming Expo …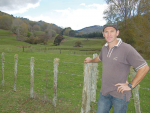 The European Union ambassador to New Zealand has denied claims by the NZ meat industry that it has done the…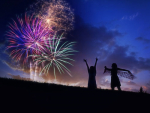 Safety messages are ramping up with Guy Fawkes weekend quickly approaching.
LIC has confirmed its artificial breeding bulls are free from the Mycoplasma bovis cattle disease.
Directors Dawn Sangster and Russell Drummond have been re-elected unopposed as farmer-elected directors of Alliance Group.
A British conservative politician and head of its climate change committee has rebuked New Zealand for not showing enough leadership…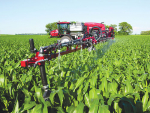 A move in the EU over licensing the use of glyphosate is bothering the farming industry.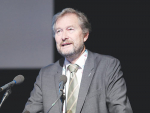 Brexit presents "the biggest seismic change" to the dairy industry in the UK, says Tomas Pietrangeli, UK managing director of Arla Foods.
An Irish politician is blaming the inflexibility and hardline tactics of the European Union (EU) on the UK voting to leave the bloc.
The New Zealand meat industry could be hit by fallout from the tense and divisive Brexit negotiations.
Cattle prices in Australia have ended their three-year golden run, says Meat & Livestock Australia (MLA).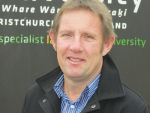 Professor Jon Hickford, from Lincoln University's faculty of agriculture and life sciences, gives his view on where the new government…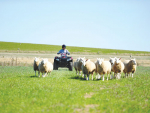 It makes grim reading to see that agricultural deaths have numbered 124 over the last seven years – about four…
Fuels and chemicals are widely used on farms to help improve productivity, but there can be a cost to the…
The role of the Environmental Protection Authority (EPA) in New Zealand is to keep the environment and people safe, whilst…
Farming's impact on water quality is a hot topic, especially in Canterbury.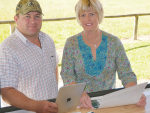 Ideas and products for farming innovation and excellence will return for a third season at the East Coast Farming Expo …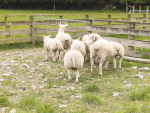 New Zealand has a new sheep breed, shown last week at the Canterbury A&P Show.
AgResearch says it is starting a big programme to prepare New Zealand for the new era of digital agriculture.
The disruptive forces facing New Zealand agriculture could mean a tough future for livestock farming, says the new president of…
Fonterra has been asking its staff how it could do things differently and how it could disrupt itself, says Mark…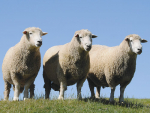 Improving basic animal husbandry and health care in rams would likely increase longevity regardless of breed or strain of breed, a study found.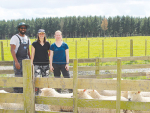 New research from Massey University suggests that lambs can be successfully weaned lighter and earlier, with benefits for the mother as well.
Long-time lucerne expert and advocate Professor Derrick Moot of Lincoln University says he's now getting interest in his work from around the world.
Farmers keen to play a key part in the new Northland Extension 350 programme should raise their hands now.
Meeting other entrants and finding out about the work everyone else was doing were highlights of the Ballance Farm Environment Awards for Waikato finalists Peter and Karen West.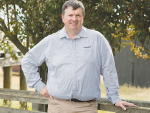 The prospect of having to manage fly populations resistant to poisons is becoming a reality for more New Zealand farmers.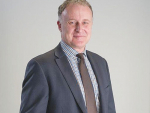 The Ministry for Primary Industries (MPI) wishes to set the record straight regarding the article titled 'Imported semen fingered for…
High yielding and palatable, fodder beet allows the wintering of large numbers of sheep in a small area and frees…
Sodden pastures could become a major feed issue for many lower North Island farmers even after the rain stops and…
Lower replacement rates and higher body weight/lower stocking rates are the two most effective of five available ways of cutting…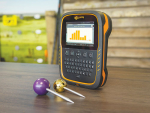 Gallagher has won the supreme award from New Zealand's industrial design community -- a group beyond the farmgate.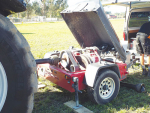 The start of the harvest season brings thoughts such as 'there aren't enough hours in the day' and for farmers…
The new Espro 6000 RC seed drill offers two separate metering and distribution systems on one universal seed drill package…
Vineyards and orchards typically have vertical shelterbelts to ensure crops do not succumb to the effects of wind.
The capital cost of high-output modern tractors and machinery has prompted many agricultural contractors to diversify into civil work such…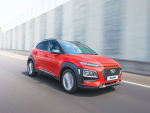 Following the meteoric rise in the SUV market over the last decade, Korean manufacturer Hyundai has launched a small SUV.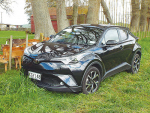 With the compact SUV sector making up 20% of the total SUV market, it's not surprising to see Toyota launching…
When you tell your golfing buddies that you've just come back from the launch of the Range Rover Velar, they…
Best known for its enduring off-road ability, the Toyota Land Cruiser has added another plaudit to its CV – notching…
You'll stand out if you're prepared to hand over the moolah for the Jeep Brute Sport. It won't so much…
»

Latest Print Issues Online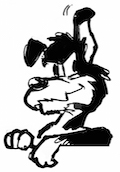 The Hound was contacted by a farmer concerned at the complete silence of supposed rural and farming advocates NZ First…
This old mutt is getting a little bored with the claim by the newly minted Agriculture Minister Damien O'Connor --…
»

Connect with Rural News
Wet, very wet -- in just about all the North Island and even the South Island for quite a while.
Friendly rivalry between groups of young farmers – with as much eye on witty animal names and snappy dressing as…
Former Fonterra director Leonie Guiney left the co-op in controversial circumstances.
The word ozone conjures up images of big holes in the atmosphere, stronger UV light, the risk of severe sunburn…
Drones may soon be joining the armoury of weapons used to scare birds away from ripening grapes after a trial…
Nicky Hutchinson "never dreamed" of becoming 'The Boss'.