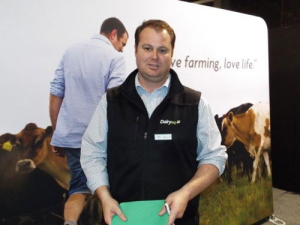 The sixth Effluent Expo that took place earlier this week at the Claudelands Event Centre in Hamilton, looks like it…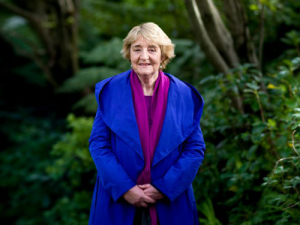 Farmers have thanked the outgoing Parliamentary Commissioner for the Environment Dr Jan Wright for her service.
South Waikato ginseng producer Maraeroa is now ready to approach potential investors after receiving up to $40,000 funding from the…
The red meat sector wants to know what attributes in beef and lamb products are important to key consumers and…
Farmers buying store cattle should be careful not to pay too much, warns Silver Fern Farms chief executive Dean Hamilton.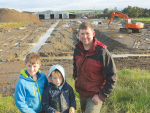 The advent of Brexit and changing demographics in Ireland are contributing to an expansion of Irish dairy farming, as is…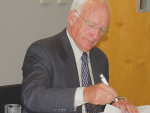 AFFCO'S first shipment of chilled meat landed in China last month and will be swiftly followed by many more, says…
Sustainability and scientific innovation is high on the agenda of Waikato dairy farmer Grant Coombes, standing as a self-nominated candidate…
Central Plains Water Ltd says both its expansion projects are progressing well with only minor weather delays.
Meat Industry veteran Sir Graeme Harrison reckons the sector was summed up by a 1994 cartoon captioned, 'we can't see,…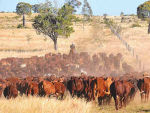 Cattle prices in Australia have ended their three-year golden run, says Meat & Livestock Australia (MLA).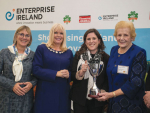 Irish women have played a key role in the success of an Irish agritech company now 70 years in the business.
The Australian cattle herd is expected to increase in 2017 – its first increase in three years.
Rabobank's Farm 2 Fork (F2F) summit in Sydney was all about food – but briefly became about fashion as Dutch Queen Maxima took to the stage with husband King Willem-Alexander to congratulate winners in the Food Bytes! competition.
European farming leaders are truly concerned about Britain's planned exit from the European Union, says Beef + Lamb NZ chairman James Parsons, just home from his annual visit to Europe.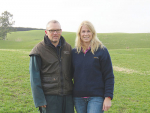 A course designed to lift farm profitability by helping farming women become more active partners in their farming businesses is…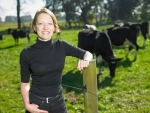 Synthetic food is being talked about rather more than it is being eaten.
The farming community needs to step up to help lessen the rift between city and country.
When I started work 20 years ago on a system to improve farm profitability I had no idea it would…
Wet, wet, wet: that's the message I'm getting from contractors all around the country.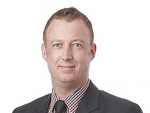 Modelling done by the European Community shows that its agriculture would be little affected by a free trade agreement with…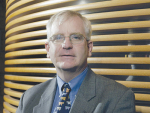 Of the top five countries New Zealand trades with, it only has trade deals with two, an ExportNZ conference has…
Despite challenges from competing land use and a drop in the national deer herd, the industry is well positioned to…
Lincoln University's transfer of its Telford agricultural training operation at Balclutha to Wairarapa-based Taratahi Agricultural Training Centre has been completed,…
Many dairy farmers are taking advantage of this season's better payout to regain some of the equity they lost in…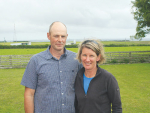 Taranaki farmers Peter and Nicola Carver are back on their farm after a recent trip to Wellington as the national ambassadors for sustainable farming.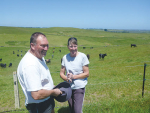 Entering the Ballance Farm Environment Awards was a great learning and development experience, say Keitai farmers Gay Pembroke and Mark Corby.
Adopting the Ravensdown whole-farm soil testing (WFST) programme may enable farmers to make smarter nutrient input choices, says Dan Copland, a senior agri manager at the fertiliser co-op.
The Irwin family -- Geoff, Lee and son Steve -- milk 330 cows on 83ha at Kiwitahi, near Morrinsville, in what Geoff describes as "a relaxed farming system".
A tool that could reduce New Zealand's greenhouse gas emissions from agriculture is heading steadily towards commercialisation.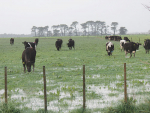 Sodden pastures could become a major feed issue for many lower North Island farmers even after the rain stops and…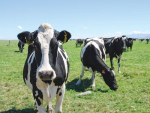 Lower replacement rates and higher body weight/lower stocking rates are the two most effective of five available ways of cutting…
Bad nutrition in working dogs could be jeopardising farmers' profits, says the head of a New Zealand company that recently…
British vets says they are gravely concerned about the rise in animals killed without stunning.
Farmers are buying a deer velvet supplement to give their working dogs zest and longevity, claims the maker, Gevir, of…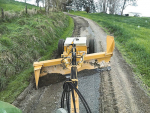 The capital cost of high-output modern tractors and machinery has prompted many agricultural contractors to diversify into civil work such…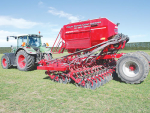 Kirwee-based business Colin Payne Contracting focuses on direct drilling and bale wrapping.
With the European grain harvest just ending, combine harvester manufacturers are whipping up a frenzy for their 2018 models.
Family-owned harvesting specialist Krone has pulled the wraps off a new offering in its Big X self-propelled range.
Although conditions in the agricultural machinery sector continue to be difficult, the family-owned Austrian firm of Pöttinger was still able…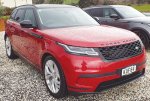 When you tell your golfing buddies that you've just come back from the launch of the Range Rover Velar, they…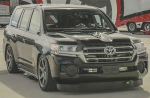 Best known for its enduring off-road ability, the Toyota Land Cruiser has added another plaudit to its CV – notching…
You'll stand out if you're prepared to hand over the moolah for the Jeep Brute Sport. It won't so much…
The latest Land Cruiser 70 series from Toyota is a truck, so it won't be the choice of Remuera Roamers,…
A few days driving the MY17 Holden Colorado made it plain to this reviewer that this vehicle has moved on…
»

Latest Print Issues Online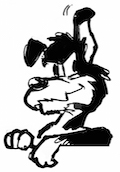 Your canine crusader hears that the failed former meat company chief executive Graeme Thompson is about to publish a book …
While the nation waits for the former MP for Northland to decide who the new government will be (don't you…
»

Connect with Rural News
The recent political blowtorch on farming is affecting the morale of younger farmers, says Ngatea farmer Mark Townshend.
The Irwin family -- Geoff, Lee and son Steve -- milk 330 cows on 83ha at Kiwitahi, near Morrinsville, in…
Fonterra is set to become Australia's largest milk processor following an exodus of suppliers from a troubled rival.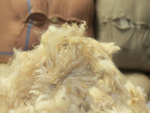 The 4700 bales on offer saw a 74% clearance with mixed results, however all prices paid locally are still above…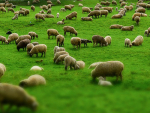 The 7250 bales of North Island wool on offer saw a 72% clearance with most types easing further.
The word ozone conjures up images of big holes in the atmosphere, stronger UV light, the risk of severe sunburn…
Drones may soon be joining the armoury of weapons used to scare birds away from ripening grapes after a trial…
Nicky Hutchinson "never dreamed" of becoming 'The Boss'.