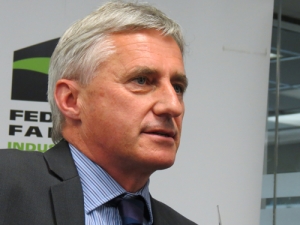 Federated Farmers president, William Rolleston has been elected vice president of the World Farmers Organisation (WFO) while attending its General…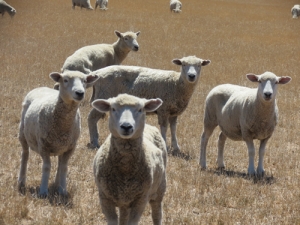 A group of stock agents and meat processors have agreed to work with Federated Farmers and the Rural Support Trust…
Federated Farmers is pleased at the decision to allow Ruataniwha Dam go ahead with some amendments to the conditions around…
The apiculture industry has voted by a substantial majority to proceed with unification and their associations at the New Zealand…
A sheep & beef farmer has been formally warned for breaching the Resource Management Act by exceeding a nitrogen discharge…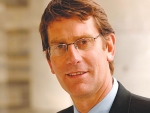 Horticulture could be the star performer in the primary sector this year. Horticulture NZ outgoing chief executive Peter Silcock says horticulture…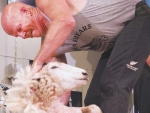 The New Zealand shearing team is about to start a five-week UK tour which includes a surprise return from a…
A recovery in global dairy prices is on the horizon but farmers may not benefit until next season, says Rabobank.
There are reports of more than 2000 slips on roads alone and countless more on farms, plus 25 road closures…
The environment is a big area where sheep and beef farmers need a lot more support, says Beef + Lamb…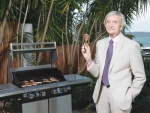 Meat & Livestock Australia's (MLA) Australia Day lamb advertisement has won TV Ad of the Year.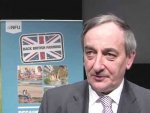 Farmers are becoming more popular in England and Wales, according to a recent survey by National Farmers Union.
From Kentucky family farms to Californian 'mega dairies', there is one thing on the mind of US dairy farmers – milk price. In California this is driving many to nuts.
Australia's largest dairy co-op has voted to adopt Fonterra's TAF-style capital structure.
Australian sheep farmers are banking on strong prices lamb in the coming years, but are warning of headwinds.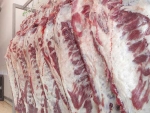 As a significant Alliance Group (AGL) shareholder I am prompted to lay bare the facts to my fellow shareholders.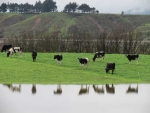 While the latest floods in the lower North Island are not as widespread and therefore not in the same league…
The current workplace health and safety law has been in place since 1992 and the responsibilities of those in charge…
The announcement that AgResearch will invest $5 million in the new Southern Dairy hub, matching the investment from DairyNZ and…
The news that Fonterra is to hire international consulting firm McKinsey & Co to see what needs to be changed…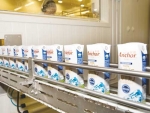 In recent months we've seen speculation from some commentators on the uncertain future of co-operative dairying in New Zealand –…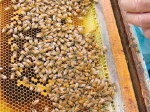 The apiculture industry has voted by a substantial majority to proceed with unification and their associations at the New Zealand…
New Zealand has been ranked #3 in the recently released Scientific American World View Scorecard, which measures the biotech innovation…
Is there a "seismic" shift in food choices and a demand for healthy, chemical free choices with transparency about where…
Lincoln University have appointed Dr Alan Renwick as Professor of Agricultural Economics, to further strengthen their teaching and research in…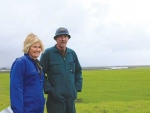 Subdivision and longer round length has transformed George and Peggy Morrison's Northland drystock farm into a highly profitable operation. The farm was the subject of a recent Beef + Lamb NZ field day.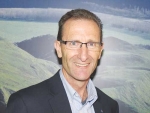 Setting popele up to be successful – that's the challenge Massey University faces according to its new pro vice-chancellor, science, Professor Ray Geor.
Attracting young people to sheep farming and transferring expert knowledge and experience were two recurring themes during the recent National Ewe Hogget Awards.
Anna Steele grew up with farmer politics: her father Richard Steele was twice the chair of Ruapehu Federated Farmers and was integral in setting up Ruapehu Feds to take control of the fight against Bovine TB in the region.
Farmers could make better use of accountants, says Federated Farmers' Ruapehu meat and fibre chair Anna Steele.
Agcarm wants the Government to speed up the process of introducing management of antimicrobial resistance (AMR) in New Zealand, says…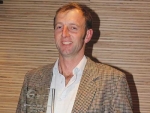 Oamaru vet Dave Robinson has been recognised for his huge contribution to the sheep and beef sector, receiving the inaugural…
A talk at the NZVA Dairying for the Future Conference in Queenstown on Friday presented findings on last winter's swede…
I am often asked if I use 'treats' to train dogs. My answer is, very occasionally.
It's the calm before the calving season and a bit of planning now will help herds get through without the…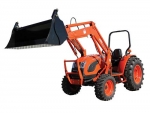 There's no doubt South Korea knows a thing or two about producing great products at extremely competitive prices and the…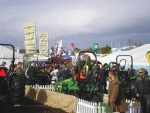 Well it's all over for another year. The tents and flagpoles have been taken down, the bark and mulch have been…
Toplink Machinery has added the Samasz range of grassland machinery to its stable at Te Awamutu.
Our lives seem to revolve around smartphones and tablets, so the recent launch of a useful app by AGCO will…
Fodder beet has seen a surge of interest, particularly in the South Island and, with this growth, importers have introduced…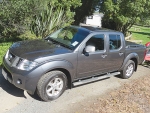 The 2005 launch of the Nissan Navara D40 really tested its mettle, the media drive event hammering the trucks through…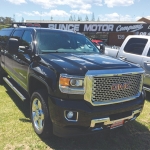 GENERAL MOTORS has given its Chevrolet and GMC pickups a major overhaul for 2015 and the new trucks are hitting…
RECENT UPDATES to the Holden Colorado came in response to criticism about the 'old' model.
The new Subaru Outback, hailed by the manufacturer as "the original crossover sport utility vehicle (SUV)", has been launched in…
WE DON'T often get to drive a Lexus at Rural News, and it's always welcome. We know we are in…
»

Latest Print Issues Online
Your canine crusader always thought politicians were full of the proverbial, but it seems the drongos at NZ First have…
Your old mate reckons the anti-GE nutters at GE Free NZ can't help flogging their dead horse theme about the…
»

Connect with Rural News
»

Popular Reads

From Kentucky family farms to Californian 'mega dairies', there is one thing on the mind of US dairy farmers –…

There's no doubt about Kiwis' love affair with the Toyota Hi-Lux: 104,469 units sold since its launch in the late…

It was good to see many of our members take the opportunity to attend recent roadshows held by Rural Contractors…
»

Events Calendar

01 July - 01 July





01 July -





09 July - 09 July





22 July - 23 July





23 July - 24 July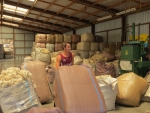 The latest combined North and South Island wool auction saw a 91% clearance and a generally firm market, says NZWSI…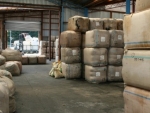 The weakening New Zealand dollar coupled with exporter pressure to meet shipping requirements and limited supply continues to underpin the…
International wine analysis firm Randox says their new RX altona wine analyser is leading the technological development of analytical chemistry…
Wine fermenters come in all shapes and sizes. From stainless steel giants, to French or American oak barrels and German…
New Zealand's 20 most succulent steaks have been named as finalists in the 2015 Beef and Lamb New Zealand Steak…