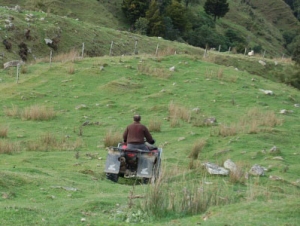 The recent cold snap is a timely reminder for farmers that we are heading into a high-risk period for vehicle…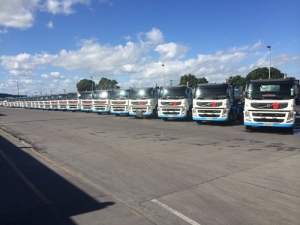 Fonterra tankers are wearing the Anzac poppy with pride this month to commemorate the centenary of the Anzac landings at…
The 2014 NZPork annual report has highlighted the importance of the New Zealand consumer to the future of its business,…
An event aimed at advising famers and landowners on how best to manage their property in an environmentally sustainable way,…
For the second time in two seasons, Owen St George's kiwifruit orchard has posted a top orchard gate return (OGR)…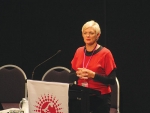 Agriculture will remain under increasing scrutiny from regulators and consumers and it is up to the industry to educate them,…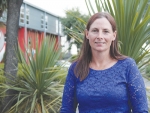 Dairy Woman of the Year 2015 Katie Milne hopes to use her new profile for the wider good of New…
Retired kiwifruit growers with 'dry' shares in Zespri will have seven years to sell these under new proposals in the…
Fallout from the 2013 false botulism scare and poor yoghurt sales continue to haunt Fonterra's Australian business.
Two finalists in this year's Ahuwhenua Trophy competition for the top Maori sheep and beef farm, Mangaroa and Maranga, are…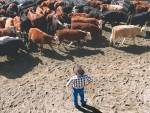 Australian beef farmers have markedly reduced their greenhouse gas emissions and water use in the last 30 years, according to a new study.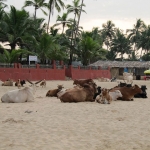 Eating beef in the Indian state of Maharashtra now gives diners something extra to chew on – arrest, jail and a fine.
Australian farmers are hearing that good times are coming: a top economic researcher predicts farm production will increase 5.3% to about A$54.4 billion next financial year.
UK farmers are putting food production at the centre of the UK general election campaign. UK heads to the polls on May 7.
Trials of the grain quinoa ('keenwa') are expanding in Australia as imports from South America, and prices, soar.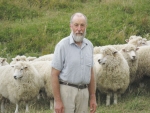 I agree with Dr Reisinger (Rural News, March 7, p19) that we need to improve agricultural productivity and reduce food…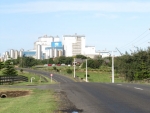 Fonterra's half-year results make unhappy reading to its 10,500 farmers, many struggling with drought and a precariously low payout.
Farmers don't want weaker environmental policies. Ten years ago we were fair game for the 'dirty dairying' remarks by Fish &…
The recent visit by Professor Aalt Dijkhuizen, president of Topsector Agri and Food in the Netherlands, raised some interesting points…
New Zealand suffers from 'overseas expert syndrome': people from any other country, especially those armed with a PowerPoint presentation, know…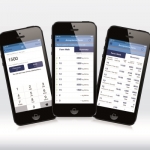 Farmers are doing well at collecting data, but must now look at how to manage that data and use it…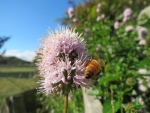 Two key suppliers to the beekeeping industry have merged.
Kingi Smiler, chairman of the Maori dairy company Miraka, which won the inaugural Maori Excellence in Export award He kai…
Rural Contractors New Zealand is questioning why the Government has made changes to immigration rules to help Queenstown employers recruit…
Switching careers to dairy farming paid off for the three winners of the 2015 Auckland/Hauraki Dairy Industry Awards.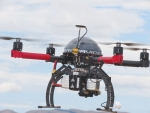 Imagine being able to walk into a field with your tablet or iPhone and be guided to a particular area or a plant not growing well.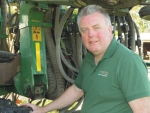 An expert on precision agriculture says he's surprised at the lack of uptake of the technology in New Zealand.
Assessing fodder beet yield is essential to minimise risk in transitioning stock onto the crop but be realistic about the level of accuracy that can be achieved.
Farms from the Far North and the East Coast have made the Ahuwhenua finals.
Finalist for the Ahuwhenua Trophy were announced at a function at Parliament recently, hosted by the Minister for Primary Industries, Nathan Guy.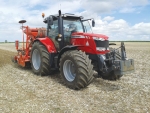 Shallower Ruts and less soil compaction came to light in a field test of Michelin XeoBib tractor tyres.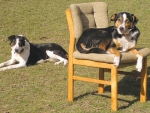 A common mistake people make is 'waffling' to their pups and dogs in sentences or by repeating a command over…
Agritrade's Time Capsule bolus is credited with dealing soundly to facial eczema (FE) on the Martinovich family farm at Mangatangi,…
What will you be feeding your sheep or cattle come winter 2016?
A new dairy goat research facility in Waikato is expected to help lift the country's milk supply.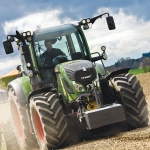 They are the big black knobbly things that stop the bottom of the tractor hitting the ground.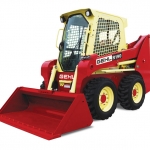 Manitou Australia is launching its Gehl R series radial-lift skid loaders 'down under', and they are expected to be popular…
PGG Wrightson trade account holders can now pay for broadband via their PGG monthly trade account. This is one effect…
Three fine, clear days led to healthy enquiries and sales at the 2015 Northland Field Days on February 26 and…
Farmers will see more Roundup products on rural store shelves as a result of a new agency deal, says PGG…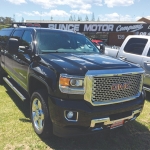 GENERAL MOTORS has given its Chevrolet and GMC pickups a major overhaul for 2015 and the new trucks are hitting…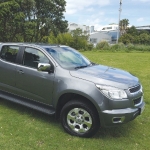 RECENT UPDATES to the Holden Colorado came in response to criticism about the 'old' model.
The new Subaru Outback, hailed by the manufacturer as "the original crossover sport utility vehicle (SUV)", has been launched in…
WE DON'T often get to drive a Lexus at Rural News, and it's always welcome. We know we are in…
HOLDEN HAS unveiled its new locally-built Series 11 Cruze sedan range that includes what it claims is the most fuel-efficient…
»

Latest Print Issues Online
Your old mate has been around a few years and has seen and heard a few recommendations for reforms of…
Many readers of this fine organ have written to us over the years to say what a useless waste of…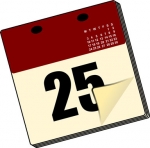 Upcoming Events - Check out our calender for upcoming rural events going on around the country.
»

Connect with Rural News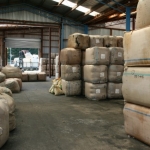 Snapshot of the wool markets for March 2015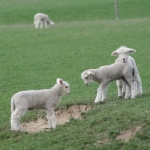 Snapshot of the lamb markets for March 2015
»

Popular Reads

2015 has been declared the International Year of the Soil by the United Nations, but for New Zealand it is…

Once again Forest & Bird is attacking conservation-minded landowners (Rural News, Dec 16,2014 p5).

PALMERSTON NORTH student Braydon Schroder is the latest winner of the Hugh Williams Ravensdown Memorial University Scholarship.
Waikato police are hoping the sight of a 'POLICE' branded tractor at regional field days will encourage farmers to get…
Twenty year old Adam Mehrtens will the youngest competitor at the 2015 National Ploughing Championship, but the plough he'll be using has…
It's almost 40 years since the longsuffering, ever capable Edna, with her spotted dress and rather dour husband, first appeared…