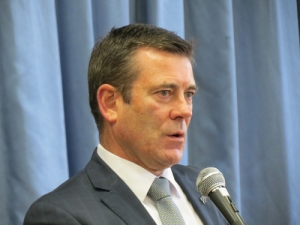 The controversial Health and Safety Reform Bill has been sent back to a parliamentary select committee for another six weeks…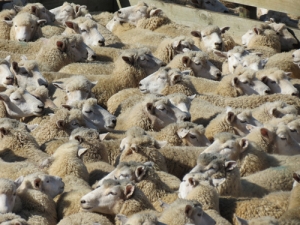 New Zealand's veterinary profession has a leadership role to play in farm animal welfare, says an animal welfare advisor at…
AgResearch scientists want farmer help to better understand the distribution of one of the little known heroes of New Zealand…
The winner of the 2015 Ahuwhenua Trophy for the top Maori sheep and beef is Mangaroa Station owned by Bart…
Raising a family is one of life's great challenges; another is starting a business.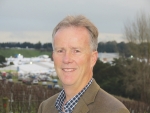 Health and safety, along with water, are the two hottest topics with farmers, according to Federated Farmers' chief executive Graham…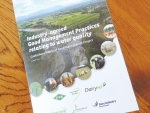 Minimum management standards expected of Canterbury's farmers by June 2017 are defined in a newly released booklet, albeit without a…
Red meat farmer lobby MIE will unveil "a cunning plan" next month to push for the merger of the two…
The 2014-15 season will be a season to forget for Fonterra farmers.
Westland Milk Products has confirmed its payout for the 2014-15 season will remain unchanged at $4.90 - $5.10/kgMS but its…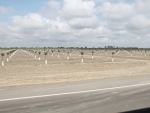 From Kentucky family farms to Californian 'mega dairies', there is one thing on the mind of US dairy farmers – milk price. In California this is driving many to nuts.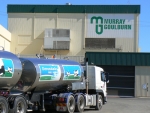 Australia's largest dairy co-op has voted to adopt Fonterra's TAF-style capital structure.
Australian sheep farmers are banking on strong prices lamb in the coming years, but are warning of headwinds.
High speed broadband is a core requirement for farmers, says Ireland's Minister for Communications, Alex White.
Australian beef farmers have markedly reduced their greenhouse gas emissions and water use in the last 30 years, according to a new study.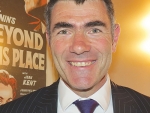 Budget 2015 is, I believe, one of the best for the primary sector since National has been in government.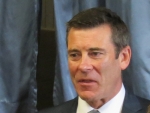 Workplace Relations Minister Michael Woodhouse recently described the existing workplace safety legislation a 'bugger's muddle'.
To call it a perfect storm trivialises the difficulties primary producers are facing in the balance between environment, welfare (human…
Farmers are anxious about what the health and safety reform will bring and the new challenges that lie on the…
You know something is up in the farming world when three different government agencies are all casting a critical eye…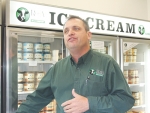 A Californian mega dairy farmer who has opened his own plant in the nearby town to process and sell fresh,…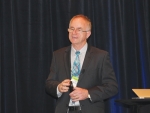 The University of Auckland is leading a collaborative project to build multi-purpose robotic systems for orchards.
ANZ has taken out CANSTAR's Best Agribusiness Bank award for 2015 – the fourth consecutive year it has won the…
Rural agribusiness company the Carr Group has further expanded its footprint in the sector in New Zealand.
Beef prices have entered a "structural change" and are likely to stay 20-30% above historical averages, Rabobank's Hayley Moynihan says.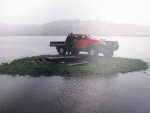 The existence of Landcorp's Ahuriri Station near Napier, one the country's newest farms, came at a huge cost to the local community.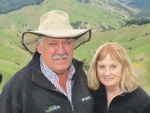 More than 200 people turned up to the field day Maranga Station. Maranga is a typical East Coast hill country sheep and beef property and lies about 30km southwest of Gisborne on the Tiniroto Road.
Cropping farmers are being urged to consider the true cost of winter grazing to their businesses.
In February the management team at Lincoln University were wringing their hands as the season appeared to be turning to custard, but at the latest field day the tone was much more upbeat.
Many a time I have wished I was driving a police car. I'd love to turn on a siren and pull over the drivers whose dogs are travelling loose and unprotected on the back of vehicles.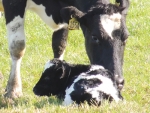 Despite great cow and pasture condition in spring, Lincoln University dairy farm's six-week in-calf rate slumped from 78% last year…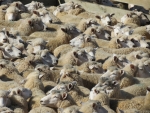 New Zealand's veterinary profession has a leadership role to play in farm animal welfare, says an animal welfare advisor at…
AgResearch scientists want farmer help to better understand the distribution of one of the little known heroes of New Zealand…
A large-scale dairy farmer, among the first in New Zealand to introduce facial eczema (FE) tolerant genetics into his dairy…
Are you ready for transporting your stock ahead of Gypsy Day? Here are some guidelines for preparation and the journey, courtesy…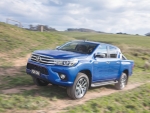 There's no doubt about Kiwis' love affair with the Toyota Hi-Lux: 104,469 units sold since its launch in the late…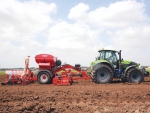 The Gaspardo Contessa, a versatile cultivator/planter combination, has three key elements equipping it for multiple tasks in one pass, or…
Since being awarded the Case IH franchise in 2009, Giltrap Agri-Zone has won an increasing share of the tractor market…
There are many ways to acquire the new machinery you need to have working your land and herds.
As we approach National Fieldays, the foggy season has arrived in Waikato, but it's not all gloom and doom.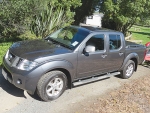 The 2005 launch of the Nissan Navara D40 really tested its mettle, the media drive event hammering the trucks through…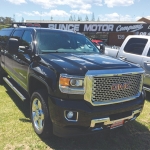 GENERAL MOTORS has given its Chevrolet and GMC pickups a major overhaul for 2015 and the new trucks are hitting…
RECENT UPDATES to the Holden Colorado came in response to criticism about the 'old' model.
The new Subaru Outback, hailed by the manufacturer as "the original crossover sport utility vehicle (SUV)", has been launched in…
WE DON'T often get to drive a Lexus at Rural News, and it's always welcome. We know we are in…
»

Latest Print Issues Online
The Hound knows that the Greens hate farming about as much as they hate cars.
Your old mate notes that for the last few weeks the Australian-owned, controlled and managed so-called NZ Farmer rag has…
»

Connect with Rural News
»

Popular Reads

Applications are now open for the Woolworths Agriculture Business Scholarship Programme, available to young Kiwis working in the primary industries…

Federated Farmers North Canterbury say farmers affected by the drought are facing a tough year ahead and will be struggling…

New Zealand lacks any strong dairy brands, according to KPMG's international head of agri Ian Proudfoot.
»

Events Calendar

03 June - 05 June





10 June - 13 June





10 June - 11 June





15 June - 15 June





17 June - 17 June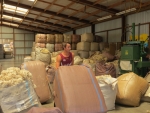 Continued shipping pressure for China kept finer crossbreds firm at the latest wool auction however coarse wools eased as volumes…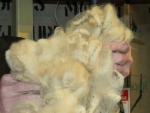 The North Island wool auction this week remained mostly firm except for the higher volume of shorter shears, which eased,…
New Zealand's 20 most succulent steaks have been named as finalists in the 2015 Beef and Lamb New Zealand Steak…
Alex Furniss has only ploughed at one New Zealand final – Gore in 1966.
Jim Brooker (83), of Darfield, recalls winning the first NZ Ploughing Championship at Oamaru in 1956 when he was 23…