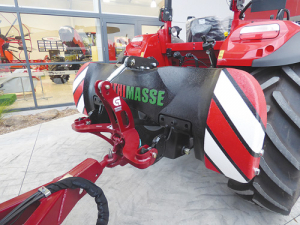 Speculation in the media concerning the integrity of manuka honey risks damaging its export market and undermining the value proposition…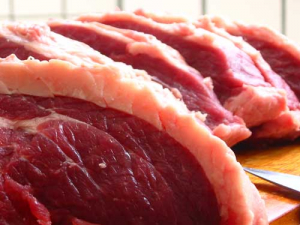 Six key areas should be built into the DNA of primary industry organisations for their success, says KPMG global head…
One of New Zealand's biggest crop protection companies recently opened a distribution hub believed the only one of its kind…
Fonterra has lifted its 2016-17 forecast Farmgate Milk Price by 50 cents to $4.75/kgMS.
Northeasterly rain in the drought-hit Hurunui on the weekend of August 13 was the "most exciting" since April 2014, says…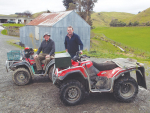 The first sod was turned today ahead of construction on a new multi-purpose facility for the Ministry for Primary Industries…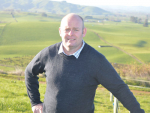 Lincoln University student Ash-Leigh Campbell, 25, is one of the bright lights of Maori agribusiness in New Zealand.
Westpac have announced the proposed closure of 19 branches throughout New Zealand.
Cheviot has had its fair share of publicity thanks to the ongoing drought, but now the town is gearing up…
Silver Fern Farms farmer shareholders have overwhelmingly supported the company's proposed joint venture with Shanghai Maling for the second time…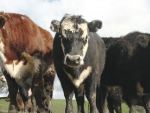 Leg conformation issues in US beef cattle are concerning Dr Temple Grandin.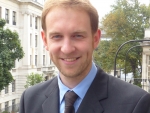 The British Veterinary Association (BVA) is urging UK governments to protect the status of EU veterinary surgeons and veterinary nurses who are currently living and working in the UK.
At least 2000 farmers marched in London last month to pressure the Government to do more to address Britain's agricultural crisis.
Leaving the European Union would put the UK's access to vital farm subsidies and free market trade at risk, prominent British farm leaders are warning.
New Zealand First says Italy and Hungary are breaking European ranks over Russian sanctions.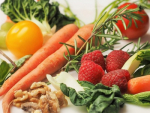 The big cost of implementing the national policy statement on water is likely to impact rural communities.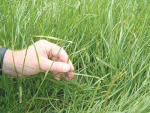 A sure sign of growth is the increase in tractor sales in Northland, Auckland, Bay of Plenty, Wairarapa and Nelson…
I want to respond to Jacqueline Rowarth's comments about AgResearch in the July 19 of Rural News (page 23).
Rural contractors from around the country descended on the Bay of Islands in late June for this year's RCNZ annual…
The first six months of 2016 were the warmest start to a year on record in New Zealand.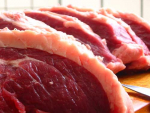 Six key areas should be built into the DNA of primary industry organisations for their success, says KPMG global head…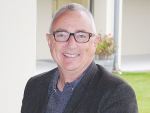 One of New Zealand's biggest crop protection companies recently opened a distribution hub believed the only one of its kind…
Andy Macleod, the chief executive of the Chinese-owned Pengxin New Zealand Farm Group, resigned earlier this month.
The first phase of the government's rural broadband initiative (RBI) is now complete.
Gold kiwifruit has transformed the industry in the last 15 years, says Zespri chief operating officer Simon Limmer.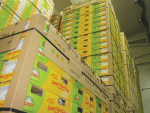 A new Northland farming initiative, Extension 350, in which cluster farms will share knowledge, will officially start on June 1 next year, says chairman Ken Hames.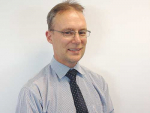 Though vets ran a recent drought workshop in North Canterbury, people were as much a focus as animals.
Mid-Canterbury farmer and businessman Craige Mackenzie was recently named the international Precision Farmer of the Year for 2016.
If someone is wondering whether to train or buy a trained dog, and asks for my advice, I would ask the following questions to help their decision.
North Canterbury beekeeper James Malcolm is going from strength to strength in a fast-changing industry facing the challenges of increasing corporatisation, new technology, parasites and even hive thefts.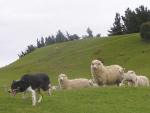 The dairy industry has been slow to act on anthelmintics resistance, says vet operations management at Zoetis, Victoria Chapman.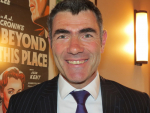 Farmers and veterinarians are key to the passive surveillance system crucial to early detection of many unwanted organisms, notably foot-and-mouth…
A vaccine against pneumonia in sheep is seen as possible by an AgResearch scientist heading a project trialling the FarmIQ…
August 1 saw new regulations on bobby calves come into force.
Farmers trying to manage and monitor livestock parasites now have a new tool to help in the fight.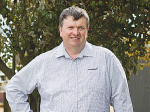 It can be hard to differentiate between models in a product range.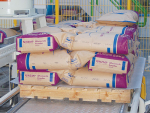 Electronics rule: whether in basic GPS guidance or electronic ear tag readers, the need for instantly easily accessible data and…
The concept of a multipurpose side-by-side has been well accepted by farmers and landowners who see major advantages over the…
One of the farm machinery industry's greatest thinkers has just celebrated his 90th birthday.
In this 50th anniversary year of Claas building loader wagons at its Salgau plant in Germany, the company's latest Cargos…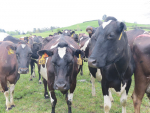 Rural News staffers all wanted a ride in the bright yellow GT that Ford loaned us for a week.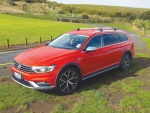 At a recent vehicle launch I mentioned to a fellow journalist that I was getting the Volkswagen Passat Alltrack to…
Utes are big business in New Zealand, making up around 25% of the market, and seen from Ponsonby to Papatowai…
A new, easy-to-use cover for utes that doesn't require holes drilled into the bodywork will be taking pride of place…
The Mitsubishi Triton has obviously caught the eye of New Zealand's ute buyers, as it sits in the top three…
»

Latest Print Issues Online
Your canine crusader notes his old mates at fishing lobby Bitch & Complain (Fish & Game) are living up to…
The Hound was astounded to learn that NZ First has more than one MP – extra to the member for…
»

Connect with Rural News
»

Popular Reads

Fonterra, Farmlands and FMG were among the winners at the annual cooperative awards.

Farmers trying to manage and monitor livestock parasites now have a new tool to help in the fight.

Canadian-owned Warrnambool Cheese and Butter Company, Victoria, saw its net profit slump 88% last year.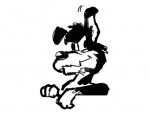 The stronger NZ dollar and high proportion of shorter second shears wools on offer this week, saw a corresponding easing…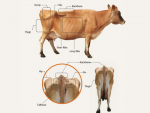 The South Island auction comprising 4900 bales had a 74% clearance with most types remaining stable.
The word ozone conjures up images of big holes in the atmosphere, stronger UV light, the risk of severe sunburn…
Drones may soon be joining the armoury of weapons used to scare birds away from ripening grapes after a trial…
Nicky Hutchinson "never dreamed" of becoming 'The Boss'.