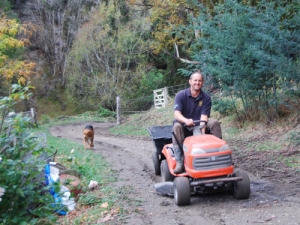 Every little bit helps, say North Canterbury farmers, as a series of wintry weather fronts have finally brought some rain…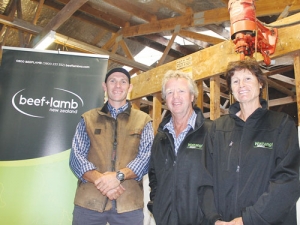 The New Zealand beef industry has got "in a bit of a hole" because it doesn't pay for carcase differentiation,…
Proposed new animal welfare regulations are a great step forward, says the New Zealand Veterinary Association dairy cattle branch president,…
Looking out the front window of the Ford Ranger Wildtrak as you cruise along it's easy to forget you're driving…
Expect lambing percentages to be lower in many regions this year as the effects of a severe outbreak of facial…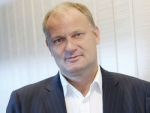 Three or four years ago Zespri found the business environment in China challenging.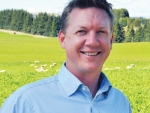 Quality New Zealand wool will feature in upmarket homes and offices across the Tasman.
World Ploughing chairman Colin Millar, of Rotorua, says the winners of this year's NZ ploughing championships are in contention with…
Tekapo farmer Martin Murray can claim the country's best fleece for 2016, having won the Royal Agricultural Society Golden Fleece…
The High Court has found that New Zealand Nutritionals (2004) Ltd made misleading 'New Zealand made' claims about two dietary…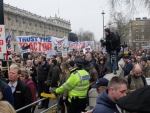 At least 2000 farmers marched in London last month to pressure the Government to do more to address Britain's agricultural crisis.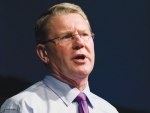 Leaving the European Union would put the UK's access to vital farm subsidies and free market trade at risk, prominent British farm leaders are warning.
New Zealand First says Italy and Hungary are breaking European ranks over Russian sanctions.
Opposition to the Australian Federal Government's proposed 'backpacker tax' is garnering support.
Exploring how agricultural biotechnologies can benefit small-holder farmers particularly in developing countries will be the subject of an international symposium next month.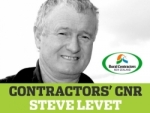 With June now just around the corner it is hard to believe we are almost halfway through the year.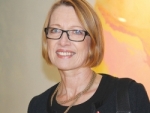 Fonterra shareholders are between a rock and a hard place. The dilemma is in governance and neither of the current…
New Zealand special agricultural trade envoy Mike Petersen says NZ desperately needs to develop a new primary sector story to…
Whether fruit or vegetables, there is growth in both domestic and export sales.
At a forestry event last year a speaker talking about forest owners' spending on science asked, "How much does the…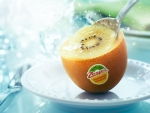 Gold kiwifruit has transformed the industry in the last 15 years, says Zespri chief operating officer Simon Limmer.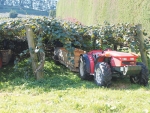 Orchard values are going through the roof compared even with pre-Psa levels, says Zespri chief operating officer Simon Limmer.
"Quality not quantity" proved the key for exhibitors at the inaugural East Coast Farming with Technology Expo.
Peter Nation's links to the National Fieldays started with his visits as a teenager from Rangitikei, Manawatu.
A big challenge to the New Zealand sheep milking industry is that a lot of the known science is based…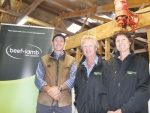 The New Zealand beef industry has got "in a bit of a hole" because it doesn't pay for carcase differentiation, says John Bayly of Waitangi Angus.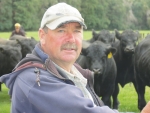 The name Johnstone has been synonymous with breeding bulls in the Whanganui district for at least 90 years.
What makes a good bull?
Environmental initiatives began as just good farming practice for the first-ever supreme winners of the Auckland Ballance Farm Environment Awards (BFEA).
Barrhill farmer Malcolm Cairns says the farm environment plan (FEP) process gives farmers practical tools to improve environmental and economic outcomes.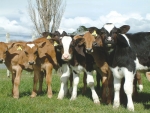 Proposed new animal welfare regulations are a great step forward, says the New Zealand Veterinary Association dairy cattle branch president,…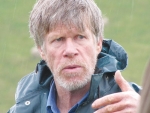 Expect lambing percentages to be lower in many regions this year as the effects of a severe outbreak of facial…
Sharemilkers and dairy herd owners are being advised to get their livestock sorted for the upcoming 'gypsy day' move.
Genetics trials on a scale not seen for at least 15 years have renewed farmer enthusiasm for beef genetics.
Decades ago I went to a few dog training days and every man and his dog turned up; it was…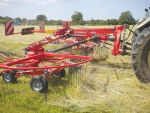 Grassland specialist Kuhn has introduced a fully mounted, twin rotor hay or silage rake – a first for the company…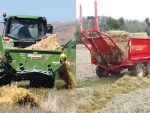 Hustler Equipment, the Hastings maker of bale feeding, bedding and handling equipment, has bought Robertson Manufacturing.
The Kuhn Bio integrated baler and wrapper has been around for some years, gathering a loyal band of users.
As AUDI, BMW, Ford and even Google talk about driverless cars in the next five years, a North Dakota company…
Over the last few years Kubota has indicated its intention of becoming a major global player.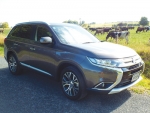 The latest Outlander from Mitsubishi has a softer, more conservative look than its predecessor.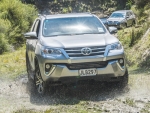 With SUV sales increasing by 20% in 2015 over 2014 it's no surprise to see Toyota NZ increase its offering…
It wouldn't be speaking out of turn to call the Toyota Hi-Lux New Zealand's favourite ute.
Large passenger vehicles seem to have gone out of favour as the march of the once humble ute seems to…
The saying goes "the only good thing to come out of Birmingham (UK) is the M6 motorway", but just a…
»

Latest Print Issues Online
Your canine crusader hears that all is not well within the work environs of rural lobby Fed Farmers, where a…
The Hound had a bit of a giggle at the sight of the party's supposed mates giving it a serve…
»

Connect with Rural News
»

Popular Reads

An outbreak of facial eczema (FE) on the West Coast is driving home the need for FE-tolerant genetics, according to…

New Zealand's farmers seem to have at last woken up and smelt the coffee.

Drones have quickly evolved from being expensive toys to useful tools in a farmer's arsenal.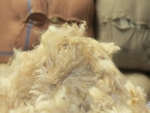 New Zealand Wool Services International Limited's CEO John Dawson reports that targeted buying saw some types well supported at the…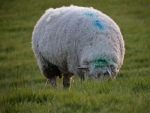 The wool market in both the North and South Island continues to show resilience.
The word ozone conjures up images of big holes in the atmosphere, stronger UV light, the risk of severe sunburn…
Drones may soon be joining the armoury of weapons used to scare birds away from ripening grapes after a trial…
Nicky Hutchinson "never dreamed" of becoming 'The Boss'.