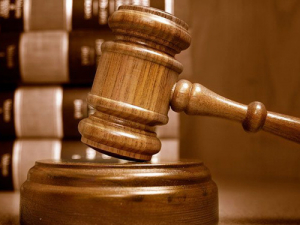 A Northern Southland farmer had his actions described as "reckless" during a sentencing at the Invercargill District Court this morning.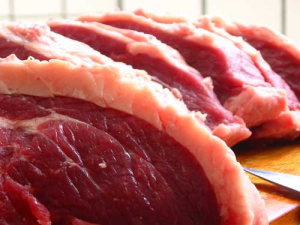 Meat and edible offal exports fell 15% ($235 million) in the September quarter, Statistics New Zealand says.
Sales of New Zealand chilled venison are growing, boosting returns to New Zealand deer farmers, even though overall venison production…
Market commentators are indicating with 80% certainty the Reserve Bank of New Zealand will lower the official cash rate by…
A review of the school boarding allowance can't come soon enough for farming families who live many kilometres from their…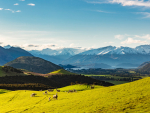 One of the largest freehold high country stations in Wanaka is now for sale, with strong national and international interest…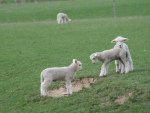 Lamb producers in Australia appear to be faring much better than their New Zealand counterparts, with falling numbers and growing…
Marks & Spencer says it will no longer stock New Zealand lamb in its Scottish stores and will sell only…
Land and water remain the key constraints to growth in horticultural production, HortNZ has told the Productivity Commission.
The New Zealand dollar will be the big worry for beef and lamb prices in the next year, says ANZCO…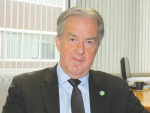 Origin Green, a scheme that verifies the sustainability of Ireland's food and drink production, now has 100% of the country's dairy farmers and 90% of beef farmers signed up to its extensive auditing.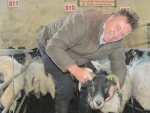 Irish sheep and beef farmers are blaming Britain's planned exit from the European Union (Brexit) for lower-than-normal prices for their stock.
Brexit has thrown up huge uncertainty for farmers within and outside the European Union (EU), says the president of the Irish Farmers Association (IFA), Joe Healy.
Leg conformation issues in US beef cattle are concerning Dr Temple Grandin.
The British Veterinary Association (BVA) is urging UK governments to protect the status of EU veterinary surgeons and veterinary nurses who are currently living and working in the UK.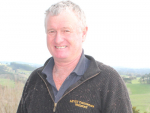 Despite wet weather in many regions, the outlook is encouraging and we are seeing plenty of good growth around the…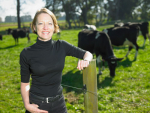 From freshly elected city, town and country leaders, words and phrases such as 'rebuilding trust' and 'increased involvement of the…
The key to successfully selling fruit and vegetables in New Zealand or overseas is to give consumers what they want.
The Ruataniwha water storage scheme saga has gone far beyond soap opera territory: fantasy has long since replaced fact, the…
For New Zealand as a small and remote nation, international engagement and trade are major priorities.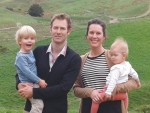 The prospect of raising production and profits spurred James and Kate McKay, farming at Alfredton, Southern Hawkes Bay, to get…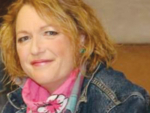 Helen Slattery is the rural contracting sector's first woman to gain a national certificate in infrastructure works supervision Level 5.
Interest in dairy sheep is slowly but surely rising in New Zealand, claims real estate company Bayleys.
Being the only female worker on a deer farm has never fazed Emma Coutts, after years of experience around deer.
Primary Industries Minister Nathan Guy says an independent study shows Primary Growth Partnerships (PGP) can generate $6.4 billion by 2025.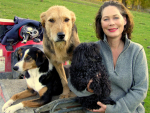 Two words I find invaluable when training dogs are "good dog".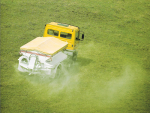 Getting the best bang for buck out of fertiliser – while protecting economic and environmental bottom lines – is a key balancing act for farmers.
Hadstock is a family business, the farm having been in the Chamberlain family since 1878.
Treating twin-bearing ewes with anthelmintics has positive results for both the ewe and lamb, as shown by a recent study, says Clive Bingham of Zoetis NZ.
For a high-yielding 80kg ewe -- dairy or with multiple lambs – to produce at least 3kgMS/day, her voluntary intake of high-energy feed must be near 3kgDM/day.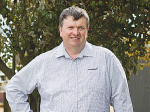 If you were to look at the range of lamb daily growth rates on sheep farms in New Zealand you…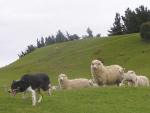 Dogs can be taught a lot of different commands, more than you would think; the thing to remember prior to…
A one-day free seminar on selenium next month in Hamilton will present data on boosting animal health and productivity, says…
Farmers can no longer simply buy the cheapest drench, assume it is doing a good job of killing worms and…
Commercial farmers can be sure estimated breeding values (EBVs) for calf weaning weights will deliver what they predict.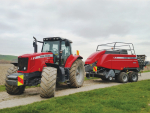 Graeme and Kay Murphy, of Murphy Contracting in Geraldine, South Canterbury, produce around 15,000 bales every season, entrusting this task…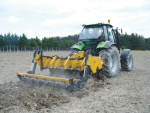 Well known for making power harrows, rotary hoes, sub-soilers, mulchers and combination drills, Alpego has for 45 years used Swedish…
Many tractor manufacturers are talking about autonomous operation, most going about it by modifying existing products.
Automation seems to know no boundaries and the latest manufacturer to show its hand – CNH Industrial – sees self-driving…
On a typical farm, ask the farmer what he loves most and he may answer: wife, dog and quad; and…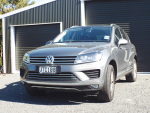 You wonder how the marketing people in the motor industry come up with new model names.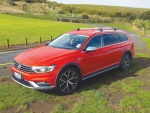 At a recent vehicle launch I mentioned to a fellow journalist that I was getting the Volkswagen Passat Alltrack to…
Utes are big business in New Zealand, making up around 25% of the market, and seen from Ponsonby to Papatowai…
A new, easy-to-use cover for utes that doesn't require holes drilled into the bodywork will be taking pride of place…
The Mitsubishi Triton has obviously caught the eye of New Zealand's ute buyers, as it sits in the top three…
»

Latest Print Issues Online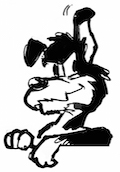 Your canine crusader thinks Fed head William Rolleston comes across at times as a bit too nice – perhaps because…
Your old mate had to giggle at a recent story about a vegan video blogger (Vlogger) who got all teary…
»

Connect with Rural News
»

Popular Reads

A vessel carrying 23,000 tonnes of palm kernel expeller (PKE) will not be permitted to discharge its cargo in New…

Global milk production has fallen faster than expected in recent months, with the resulting rally in global dairy markets expected…

Primary Industries Minister Nathan Guy has welcomed the announcement of a FarmIQ technology pilot in Sri Lanka.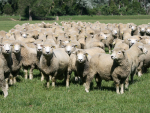 The double auctions in the South and North Islands attracted more interest yesterday.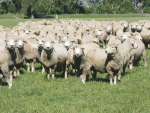 The South Island sale of 8565 bales comprising a wide range of wool types saw good support with 78% of…
The word ozone conjures up images of big holes in the atmosphere, stronger UV light, the risk of severe sunburn…
Drones may soon be joining the armoury of weapons used to scare birds away from ripening grapes after a trial…
Nicky Hutchinson "never dreamed" of becoming 'The Boss'.