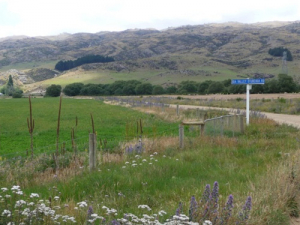 Scientists, farmers and agricultural industry representatives will be beating a path to Timaru in early November for the 78th New…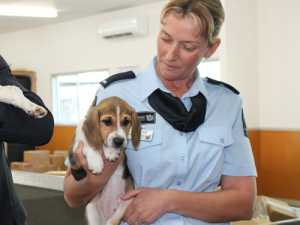 The graduation of 23 new quarantine officers will help protect New Zealand and relieve peak-time congestion at the country's main…
Field studies are currently underway to find out if there's a relationship between drenching pregnant sheep with long-acting drenches and…
Federated Farmers president Dr William Rolleston has been appointed acting president of the World Farmers' Organisation (WFO) at a meeting…
One of the biggest seasons in New Zealand shearing sports has begun with the national Merino Championships in the Central…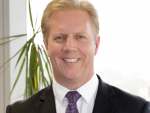 Minister of Trade Todd McClay says he is encouraged by prospects for New Zealand's beef and horticultural exports to Indonesia…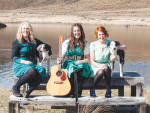 Comedy and musical group 'Sons of a Bitch' and singer Mel Parsons are preparing for their North Island Woolsheds Tour starting…
The tourism sector appears flippant both on the risk their industry poses through arriving passengers, and the importance of biosecurity,…
The Board of Directors of Zespri will start a search process next year to select a new chief executive officer.
More Hawke's Bay farmers should take up the proposition of organics to safeguard the region's environment and grow its economy,…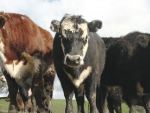 Leg conformation issues in US beef cattle are concerning Dr Temple Grandin.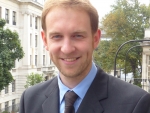 The British Veterinary Association (BVA) is urging UK governments to protect the status of EU veterinary surgeons and veterinary nurses who are currently living and working in the UK.
At least 2000 farmers marched in London last month to pressure the Government to do more to address Britain's agricultural crisis.
Leaving the European Union would put the UK's access to vital farm subsidies and free market trade at risk, prominent British farm leaders are warning.
New Zealand First says Italy and Hungary are breaking European ranks over Russian sanctions.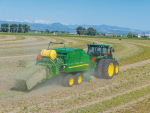 Recent debate about unemployed New Zealanders and their keenness – or lack of it – to gain work was sparked…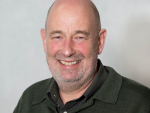 The question many people are asking is, 'which trade deal will it be: the Trans Pacific Partnership (TPPA) or the…
An amusing memo circulated by a few social media-savvy farmers last week nicely summed up the rural-urban divide: 'Farming. noun…
Rural contractors from around the country descended on the Bay of Islands in late June for this year's RCNZ annual…
The first six months of 2016 were the warmest start to a year on record in New Zealand.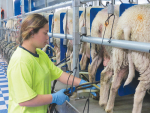 Interest in dairy sheep is slowly but surely rising in New Zealand, claims real estate company Bayleys.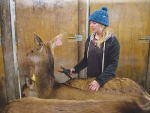 Being the only female worker on a deer farm has never fazed Emma Coutts, after years of experience around deer.
Primary Industries Minister Nathan Guy says an independent study shows Primary Growth Partnerships (PGP) can generate $6.4 billion by 2025.
Benefits previously only available overseas from world-leading anti-infectives are now available for New Zealand's dairy farmers, claims David Barnett of…
Consumers will buy New Zealand produce based on taste, price and convenience; the 'clean, green' image may not be so…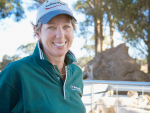 Managing ewes for maximum survival and profitability is underpinned by four key profit drivers, says Australian livestock consultant San Jolly.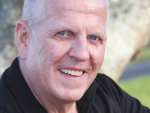 Use of proven beef genetics delivers the goods on dairy farms, a five-year study has found.
Entering the Taranaki Ballance Farm Environment Awards was a great challenge for Opunake dairy farmers Kenneth and Rachel Short.
Environment Minister Nick Smith recently outlined the Government's objectives on freshwater management. Here are excerpts from his speech given as part of the 2016 Lincoln Environment lecture.
Despite plenty of evidence showing the clear benefits of renewing pastures, renewal rates in New Zealand remain very low, claims the Pasture Renewal Charitable Trust.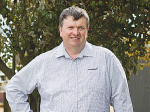 If you were to look at the range of lamb daily growth rates on sheep farms in New Zealand you…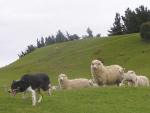 Dogs can be taught a lot of different commands, more than you would think; the thing to remember prior to…
A one-day free seminar on selenium next month in Hamilton will present data on boosting animal health and productivity, says…
Farmers can no longer simply buy the cheapest drench, assume it is doing a good job of killing worms and…
Commercial farmers can be sure estimated breeding values (EBVs) for calf weaning weights will deliver what they predict.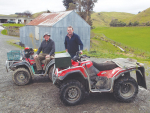 On a typical farm, ask the farmer what he loves most and he may answer: wife, dog and quad; and…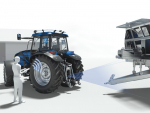 Safety comes high on the agenda of many tractor developers and manufacturers, but many industry watchers don't realise that much…
A UK research company suggests the market for agricultural robots and drones, now about $3 billion annually, will balloon to…
Shane and Marie Donovan of Taihape needed to replace their combination mowers, with a pre-requisite that the replacements could deal…
New hydrofan washdown nozzles launched four months ago are selling in numbers exceeding expectations, says Peter Reid, director of Numedic.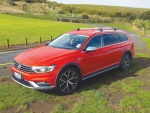 At a recent vehicle launch I mentioned to a fellow journalist that I was getting the Volkswagen Passat Alltrack to…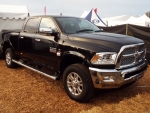 Utes are big business in New Zealand, making up around 25% of the market, and seen from Ponsonby to Papatowai…
A new, easy-to-use cover for utes that doesn't require holes drilled into the bodywork will be taking pride of place…
The Mitsubishi Triton has obviously caught the eye of New Zealand's ute buyers, as it sits in the top three…
Looking out the front window of the Ford Ranger Wildtrak as you cruise along it's easy to forget you're driving…
»

Latest Print Issues Online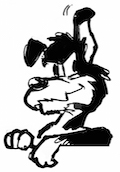 Your canine crusader had to giggle at the latest spin coming out of Lincoln University, now engulfed in a financial…
The Hound had to shake his head at the performance of the Hastings District Council (HDC) and the debacle it…
»

Connect with Rural News
»

Popular Reads

Don't wait for the technology to be proven – the age of the farming drone is here now, say two…

Leeston, Central Canterbury arable farmer David Birkett has unofficially smashed the world record wheat yield by at least 1 tonne/ha.

New hydrofan washdown nozzles launched four months ago are selling in numbers exceeding expectations, says Peter Reid, director of Numedic.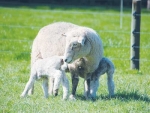 Despite a strengthening NZ dollar, the varied selection at this week's South Island auction attracted strong support.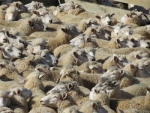 The North Island wool auction received revived support this week with an improved 81% of the 5700 bales selling.
The word ozone conjures up images of big holes in the atmosphere, stronger UV light, the risk of severe sunburn…
Drones may soon be joining the armoury of weapons used to scare birds away from ripening grapes after a trial…
Nicky Hutchinson "never dreamed" of becoming 'The Boss'.