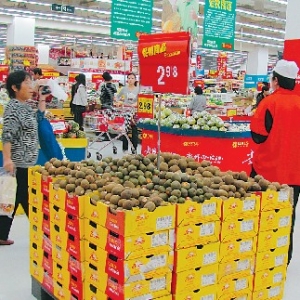 The kiwifruit season is promising strong growth with volumes back to pre-Psa levels this season, Zespri's chief executive Lain Jager…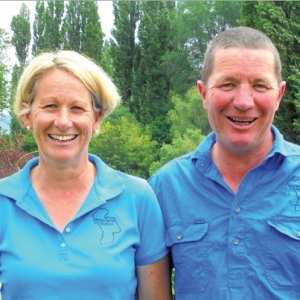 A Mackenzie Country farming couple were the big winners at last week's 2015 Canterbury Ballance Farm Environment Awards (BFEA), taking…
The three finalists for the 2015 Ahuwhenua Trophy for the top Maori sheep and beef farms were announced at a…
Most types of wool eased this week because of the strengthening NZ dollar and completed shipping requirements, says NZ Wool…
The free trade agreement with Korea is critical for New Zealand sheep and beef farmers and meet exporters, says Beef…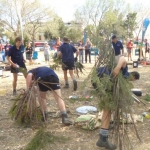 The fifth ANZ Young Farmer Contest Grand Finalist will be determined this weekend at the Taranaki/Manawatu Regional Final held in…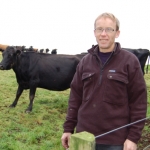 Fonterra farmers are disappointed with the half-year results announced by Fonterra today, says Fonterra Shareholders Council chairman, Ian Brown.
Canterbury processor, Synlait Milk has increased its forecast of the market milk price for this season from $4.40/kgMS to a…
Fonterra has described its half year trading as subdued, with revenues dropping 14% compared to last year.
Fonterra is maintaining its forecast farmgate milk payout of $4.70/kgMS this season.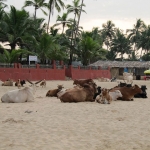 Eating beef in the Indian state of Maharashtra now gives diners something extra to chew on – arrest, jail and a fine.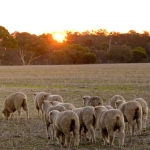 Australian farmers are hearing that good times are coming: a top economic researcher predicts farm production will increase 5.3% to about A$54.4 billion next financial year.
UK farmers are putting food production at the centre of the UK general election campaign. UK heads to the polls on May 7.
Trials of the grain quinoa ('keenwa') are expanding in Australia as imports from South America, and prices, soar.
Australian beef farmers are bracing for a market contraction.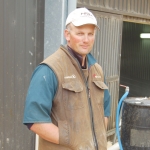 Farmers don't want weaker environmental policies. Ten years ago we were fair game for the 'dirty dairying' remarks by Fish &…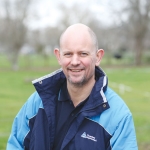 The recent visit by Professor Aalt Dijkhuizen, president of Topsector Agri and Food in the Netherlands, raised some interesting points…
New Zealand suffers from 'overseas expert syndrome': people from any other country, especially those armed with a PowerPoint presentation, know…
Enough is enough! That's our message to the nutter or nutters responsible for the latest food safety scare to hit…
So it's official – we now have a drought in large parts of the country: no surprise to most of…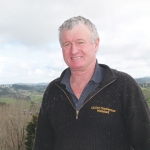 Rural Contractors New Zealand is questioning why the Government has made changes to immigration rules to help Queenstown employers recruit…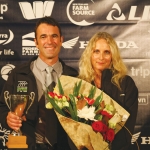 Switching careers to dairy farming paid off for the three winners of the 2015 Auckland/Hauraki Dairy Industry Awards.
Farmers with multiple farms can now see the consolidated financial position of all those farms together using a new reporting…
In the last couple of weeks we have seen a welcome recovery in the Global Dairy Trade price index, albeit…
Federated Farmers says it is time to move on after the Commerce Commission's $2.97 million settlement with Westpac over the…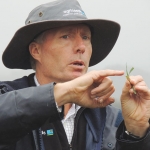 Don't be tempted to give stock a "pick" at parched pastures as soon as they green-up after rain.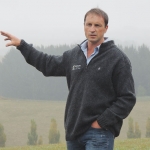 Wintering dairy cows may be a useful pasture development tool but once the bulk of the regrassing's done, sheep and beef can at least match the returns, say award winning North Otago farmers Blair and Jane Smith.
One in five Fonterra suppliers is on notice to improve the quality of their milking shed water.
Former AgResearch scientist Tom Fraser, who ran the recent field day, says there is a lot of potential for biological control, but it can be very slow.
While the SFF project relates to biological control using the green thistle beetle, Graeme Bourdôt acknowledges that only a limited number of farmers have access to it and other methods have to be used to control this invasive weed.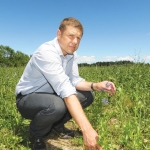 While much of the focus in the early weaning trials has been on twins, there are even bigger gains to…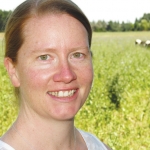 For several years scientists at Massey University have promoted the idea of using herb pasture mixes such as chicory, plantain…
A new magnesium-rich feed blend will help beef farmers defeat hypomagnesaemia (magnesium deficiency) and milk fever (calcium deficiency), says the…
Summertime brings its own demands on hard-working King Country dogs that work the hills and valleys for their bosses, day…
Veterinarians working in agriculture have some major issues on product stewardship looming, says Mark Hosking, managing director of Franklin Vets.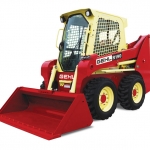 Manitou Australia is launching its Gehl R series radial-lift skid loaders 'down under', and they are expected to be popular…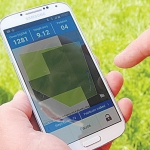 PGG Wrightson trade account holders can now pay for broadband via their PGG monthly trade account. This is one effect…
Three fine, clear days led to healthy enquiries and sales at the 2015 Northland Field Days on February 26 and…
Farmers will see more Roundup products on rural store shelves as a result of a new agency deal, says PGG…
Luck of the draw won't come into it when the 32 competitors in this year's New Zealand Ploughing Championships put…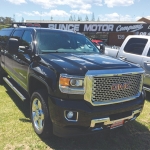 GENERAL MOTORS has given its Chevrolet and GMC pickups a major overhaul for 2015 and the new trucks are hitting…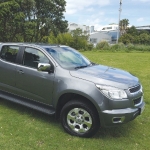 RECENT UPDATES to the Holden Colorado came in response to criticism about the 'old' model.
The new Subaru Outback, hailed by the manufacturer as "the original crossover sport utility vehicle (SUV)", has been launched in…
WE DON'T often get to drive a Lexus at Rural News, and it's always welcome. We know we are in…
»

Latest Print Issues Online
Your canine crusader will be interested to see whether anything new comes out of the much-hyped MIE report due to…
The Hound understands the recent crowing by Massey and Lincoln universities about the 'huge growth' in ag student numbers this…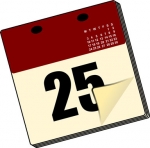 Upcoming Events - Check out our calender for upcoming rural events going on around the country.
»

Connect with Rural News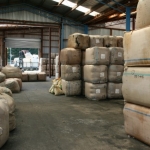 Snapshot of the wool markets for March 2015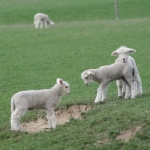 Snapshot of the lamb markets for March 2015
»

Popular Reads

2015 has been declared the International Year of the Soil by the United Nations, but for New Zealand it is…

PALMERSTON NORTH student Braydon Schroder is the latest winner of the Hugh Williams Ravensdown Memorial University Scholarship.

Once again Forest & Bird is attacking conservation-minded landowners (Rural News, Dec 16,2014 p5).
Entries are now open for the 2015 Rural Bachelor of the Year competition, held in the lead-up to, and during…
CELEBRITY MICHELIN star chef Josh Emett fans is returning this year to Kiwi's Best Kitchen Theatre at Fieldays after packing…
NICK DROMGOOL, acting chief executive of New Zealand's National Fieldays – the Southern Hemisphere's largest agricultural show - visited Ireland's…