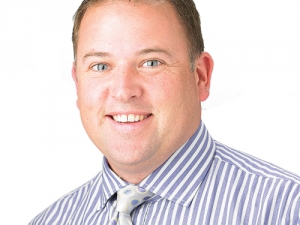 September was the highest export revenue month on record for dairy technology company, Waikato Milking Systems.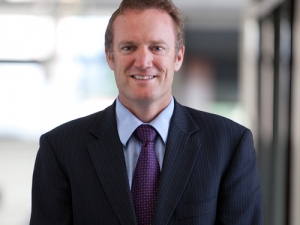 Westland Milk Products says its 2.5% drop in peak milk processing has meant more capacity available for the cooperative and…
Fonterra farmers want a smaller board, says co-op chairman John Wilson.
The proposal to reduce the size of the Fonterra board is one the co-op can no longer ignore say its…
Fonterra director Malcolm Bailey says there is a "clear 50/50 split" among shareholders on the issue of governance.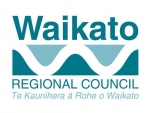 An independent review has found Waikato Regional Council's evidence gathering processes "appropriate, robust, lawful and up to date".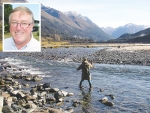 The Land and Water Forum has become a "talkfest", says Fish and Game NZ chief executive Bryce Johnson.
Fonterra's Chinese partner Beingmate last month agreed to set up a joint venture to buy the co-op's Darnum, Victoria, plant.
The French ambassador to New Zealand, Florence Jeanblanc-Risler, opened the first session of the Auckland climate change conference stating, "the…
Despite a poor 2014-15 season, Westland Milk Products is in a sound financial position and well positioned to return higher…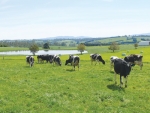 The Australian dairy industry is worth about A$3 billion to the economy of Gippsland, Victoria, a regional business forum heard recently.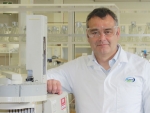 Millions of people would have been healthier if they had consumed milk rather than used milk substitutes, according to an article in The Washington Post.
Finland dairy co-op Valio is taking its lactose-free milk to global consumers.
European dairy co-op Arla Foods is teaming up with Hollywood on its latest cheese promotion.
China will soon have 200 million people with chronic illnesses and it will demand food with health benefits, said Paul McDonald, pro vice-chancellor at Massey College of Health.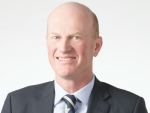 New Zealand farmers and growers are one step closer to accessing new, improved technologies and products to keep them internationally…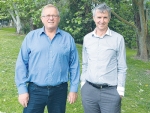 Fonterra shareholders will be watching hawk-eyed this week's annual general meeting in Waitoa.
Being a dairy farmer and an environmentalist, I have been perplexed by the banter and politicking over the regional council's…
The Fonterra board election was looking like a subdued affair. Chairman John Wilson and sitting directors Blue Read and Nicola…
In a volatile market there is never a better time to take financial stock of a business.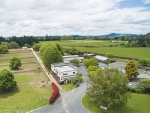 CRV AmBreed is selling its 13.7ha bull farm in Waikato.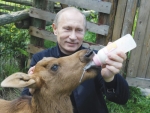 Global dairy commodity prices have risen sharply in recent months, as indicated by GlobalDairyTrade (GDT) auction results and European spot…
China Dairy Corporation Ltd, an industry leader there, will list on the Australian Stock Exchange.
Murray Goulburn has bought Mitsubishi Corporation's remaining 24.1% in Tasmanian Dairy Products Co Pty Ltd (TDP) for A$4.8 million, taking…
Dairy Women's Network membership has grown from 5079 last year to at least 8000 members, chairman Justine Kidd says.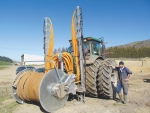 Effluent, properly used, can wipe thousands off the annual fertiliser bill, observes the distributors of Slurryquip – Webbline.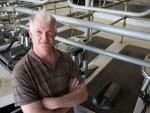 A Waikato farm that bought a prototype 'fibreglass' rotary milking platform in 2010 says the plant has performed to promise…
Pasture quality is crucial for achieving profitability, high milk solids production, cow condition score targets and good in-calf results. But what…
Changing milk liners after every 2500 milkings is paying dividends for South Island sharemilkers Andrea Harvey and Jason DeBoo, says…
On the West Coast of the South Island, for 30 years, many dairy farmers have 'humped and hollowed' their land,…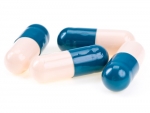 Veterinarians are urging farmers to work with them to address antibiotic resistance in dairy cattle.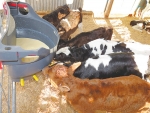 As summer approaches and much of Australia prepares for the long hot months ahead, it is time to reflect on…
While farmers prepare their herds for mating they should keep the milking team focused on preventing mastitis says Dairy Australia's…
Agcarm supports the World Health Organisation's first World Antibiotic Awareness Week, held next week from November 16 to 22.
Since the introduction of Pioneer's New Zealand silage trial programme in 1991, silage yields have increased by an average of…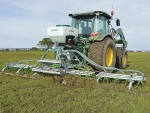 The introduction of low cost machines for pasture renovation has really benefited farmers, whether sorting out pugging from over-wintering, or…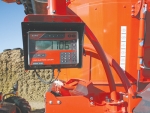 Kuhn NZ has announced updates to its electronic weighing and data management systems for Euromix and Profile diet feeders which…
John Deere says it will buy the French company Monosem, a designer and maker of precision planting equipment. The purchase…
There's no better recognised brand and trademark than JCB, famous for its bright yellow diggers.
Designed to clear large areas quickly by producing dense well-formed bales, the output of MF 2200 series balers looks likely…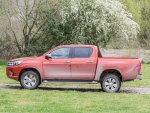 The light truck market is 20% of the new car market in New Zealand, and the Toyota Hi-Lux has held…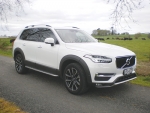 The man from Volvo NZ said "would you like to review our XC 90?", and after driving one for a…
Large passenger vehicles seem to lost favour in suburbia, giving way to utes as the macho movers and shakers.
With around one third of New Zealand roads unsealed, no surprise that drivers like utes, crossovers and SUV's.
Acronyms Abound: it's no surprise that sales of SUV's have risen PDQ in NZ.
»

Latest Print Issues Online
US company, Milacron Holdings Corp, says its Uniloy business and Consolidated Container have together developed a lightweight range of retail…
A war is brewing in the flavoured milk sector: Goodman Fielder has released a Puhoi Valley range of flavoured milks…
»

Connect with Dairy News
»

Popular Reads

West Coast dairy farmer Graham Berry will soon push a button to start generating electricity that will power his farm…

Zespri's inaugural Kiwifruit Innovation Symposium in Mount Maunganui today will showcase leading science underway across the industry to a sold-out…

56 years is a long time to stay in any one job, but it seems an especially long amount of…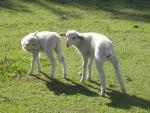 New Zealand Wool Services International's chief executive John Dawson says a slightly easier NZ dollar and limited wool volumes combined…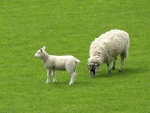 NZ Wool Services International's North Island offering of 5400 bales received strong support with 99% selling, chief executive John Dawson…
Nicky Hutchinson "never dreamed" of becoming 'The Boss'.
56 years is a long time to stay in any one job, but it seems an especially long amount of…
Southdown breeder Chris Medlicott says farmers too often focus on the price per lamb instead of the return on kilograms…