Tuesday, 23 July 2019 10:40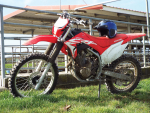 Regardless of the debate about quads versus side x sides, two-wheelers remain crucial to many livestock farmers.
Thursday, 10 March 2016 07:55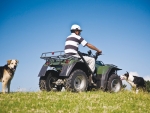 Quad crash injuries and deaths in Australia have prompted Worksafe Victoria to push the use of crush prevention devices, but there's a howl of protest.
»

Latest Print Issues Online
The final list of candidates for Fonterra's board election is out. Surprisingly only one candidate came through the farmer nominated…
Talking about elections, the DairyNZ board election is shaping up to be a much more exciting affair.