Thursday, 01 November 2018 11:24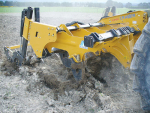 The practice of sub-soiling, by no means new, has been acknowledged by farmers and contractors as helping improve drainage and creating healthier soil conditions.
Saturday, 22 October 2016 14:55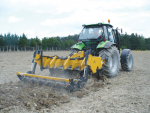 Well known for making power harrows, rotary hoes, sub-soilers, mulchers and combination drills, Alpego has for 45 years used Swedish steel in delivering machines of high quality and durability.
»

Latest Print Issues Online
The days of cafes getting milk in plastic bottles may be numbered if two young Dunedin entrepreneurs have their way.
Global animal health company DSM says it has a product that can help reduce emissions from cows by up to…