Monday, 07 March 2016 11:55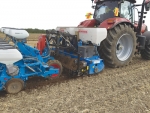 Masterton distributor Tulloch will showcase products from its Krone, Baertschi and Monosem stables at this year's Central Districts field days.
Tuesday, 17 November 2015 09:45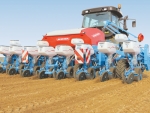 John Deere says it will buy the French company Monosem, a designer and maker of precision planting equipment. The purchase includes four factories in France and two in the US.
»

Latest Print Issues Online
Is food vegan simply because it doesn't come from a cow? This question has puzzled one in five Britons.
The Fonterra shareholders council announced last week that elections will take place in 10 of its 25 wards.