The National Animal Identification and Tracing (NAIT) data is the latest, from the first quarter of 2020.
OSPRI Committee member Robert Ervine welcomes this, saying farmers have more oversight of their NAIT accounts and this is encouraging them to keep it updated.
"For example, the system now generates email notifications to alert the farmer to recent activity with livestock and movements in their account.
"This helps you stay on top of what is coming in and whether there are some animals that shouldn't be in your account.
If you're using a third-party provider, this is another way to ensure movements are being synchronised through to NAIT."
Farmers can also now request or access an animal location history report.
Ervine says if farmers are in the market trading animals frequently such as beef farmers, it's beneficial to know the animals' whereabouts before buying, and this gives farmers a peace of mind and shows NAIT can offer them genuine value.
"This winter after drying my herd off, I plan to complete a reconciliation of my NAIT account.
"This is an audit of all animals past and present and their movements. It's something all farmers should be considering on an annual basis as part of their on-farm biosecurity."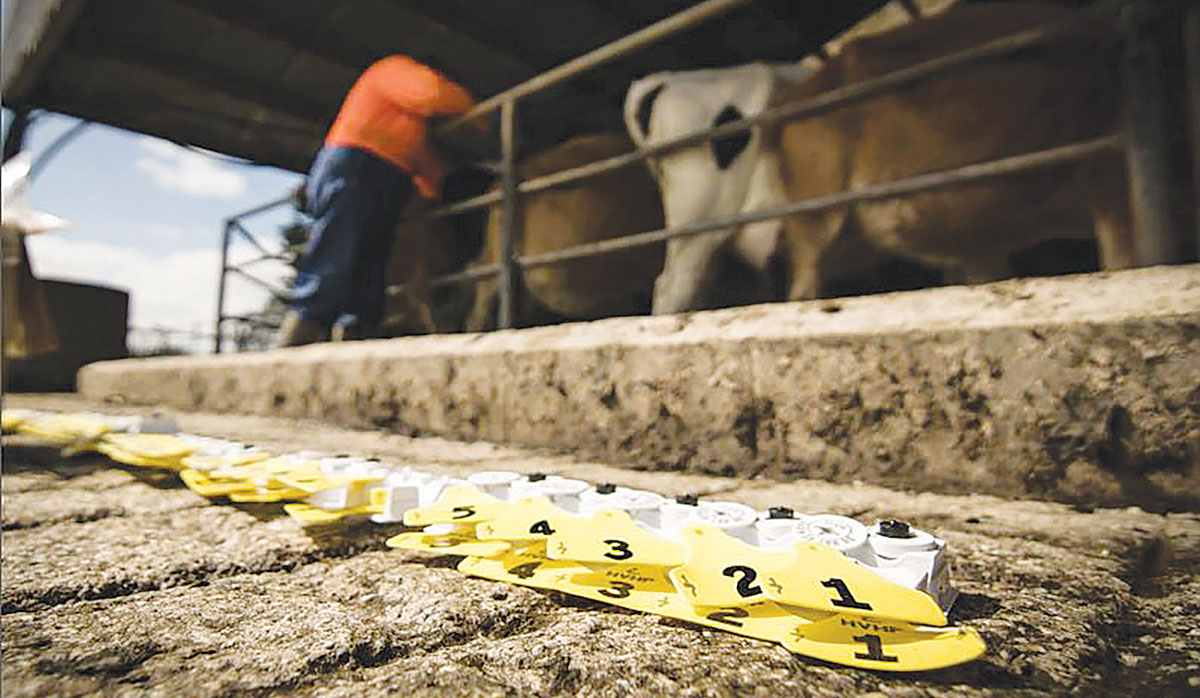 Farmers increasing their engagement with the NAIT system and becoming more compliant, according to new data.
NAIT re-registration is a key project and is vital towards rebuilding the national traceability database.
Given the lack of accuracy and engagement historically with the system, this initiative has resonated with the majority of farmers post-M.bovis and there's a willingness to meet NAIT obligations to reduce the risk of disease spread.
For Ervine the change with animal registration is significant.
"You've got 77% of all registrations being done by farmers now and that is big progress and demonstrates that data held in NAIT can be a truth finder, while playing an integral role towards national biosecurity," he says.
"It's encouraging to see 75% of farmers recording livestock movements within the recommended 48-hour timeframe, this is helping the Mycoplasma bovis response and we're really in a better space now for managing future livestock disease outbreaks.
"Another development I've noticed is farmer uptake in livestock readers. I believe this technology is helping to improve the integrity of the data held in NAIT and will continue to evolve as more farmers discover the value and convenience of using this tool."
The introduction of NAIT compliance is clearly influencing farmer engagement with the system.
Ervine describes NAIT as "a necessary evil and a conversation you'll hear now at farmer barbecues".
He says there is greater awareness about animal traceability and the implications of not getting on board with NAIT.
"I recall a grazier I used had many clients but never recorded movements in NAIT.
"I explained to him this was heightening risk of disease spread and was not good practice for any of us - he and his clients now record movements in NAIT.
"The reality is some people react to the carrot, others take longer: some ultimately need the stick. The NAIT system and its effectiveness was being compromised and compliance was the logical step to address this."
Building trust
Robert Ervine says ensuring NAIT meets its potential means building more trust and confidence in the system with farmers and wider industry.
"You can see the presence in the regions now with NAIT workshops and the regional farmer focus groups helping with design of the new NAIT system.
"As a member of the OSPRI farmer committees, we have a strong mandate to influence change and ensure the farmgate voice is being heard in Wellington.
OSPRI leaders are probably more visible and approachable now than ever before."
Ervine says there is a real sense of urgency and purpose about the organisation and recognition of the challenges from a farmer perspective. "I think also there is acknowledgment that resolving issues requires a broader approach as farmers and industry have different motivations at any time."