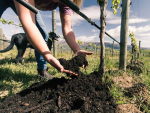 Five years after the completion of the Organic Focus Vineyards project, Rebecca Reider reports back on soil monitoring and success stories.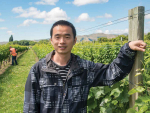 How Dr Junqi Zhu of Plant & Food Research, Marlborough is helping to predict Sauvignon Blanc yields.
The Chinese word for crisis combines the characters for danger and opportunity, says Cloudy Bay's Estate Director Yang Shen.
New Zealand wine companies can survive, adapt and thrive in the world of Covid-19, says a business advisor in Marlborough.
Paul Goodege thinks a lot about evolution, from the change in wines and vines at Boneline, to the ancient geology…
»

Latest Print Issues Online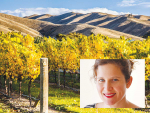 At Boneline in Waipara, Paul Goodege ferments grapes grown on the fossils of dinosaurs, the bones of moa, and a…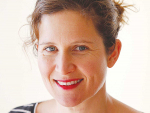 I wrote four COVID-19 story intros in a week, before realising it was a fool's game.
The Bragato Research Institute is breaking ground in terms of its research winery.
On a fine March morning, Nick Mills walks down a row at Rippon, tasting grapes a safe distance from his…
A 19-year soil monitoring programme in Marlborough is showing viticultural use is leading to more compact soils, increased nutrient loss…