Romeo Bragato Conference
This annual New Zealand Winegrowers industry conference is being held in Wellington this year, at the Westpac Stadium. The dates in the calendar of the latest issue of NZWinegrowers magazine, are incorrect. The dates for the event are in fact Wednesday 29 August and Thursday 30 August 2018.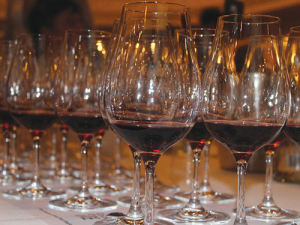 Surpassing several major wine producing countries, New Zealand has again been ranked the third biggest wine importer (dollar value) to…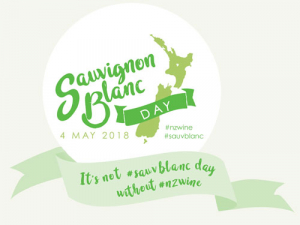 It's time to start thinking about what iconic New Zealand Sauvignon Blanc you will be drinking this International Sauvignon Blanc…
When environmental conditions aren't up to scratch, a host of techniques and technologies are available to aid wine producers in…
There is a simple solution to beating outside vegatation's compeition with vines.
It isn't very often someone makes a totally different wine style in New Zealand.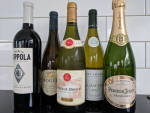 Last year didn't yield a great harvest on an international scale, and some economists are predicting that in 2018 a…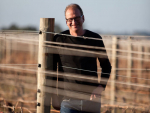 Oliver Styles meets Trinity Hill's enthusiastic winemaker Warren Gibson.
Dr Edwin Massey examines the recent research conducted by Plant & Food Research scientist Arnaud Blouin on the NZ vineyard…
Testing of durable eucalypt posts in Marlborough vineyards has shown that after a decade of being in the ground, the…
It looks like a circle of death because the vines within it wither with dehydration, experience reduced growth and increased…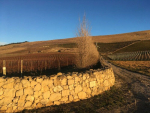 Is Waitaki Valley the most challenging or the most promising New Zealand wine region and who is making money from…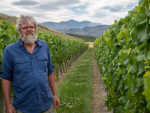 When Grant Taylor casually agreed to discuss his wine endeavours, it came with the proviso... I needed to take a…
A Marlborough wine company is taking important steps to satisfy international scrutiny around labour practices in New Zealand's wine industry.
As far as marketing ventures go, Scott Base's Pinot project is a real winner. Well certainly if you're lucky enough…
The challenges of the 2017 vintage began last year, with the 7.8 Kaikoura earthquake at the end of November.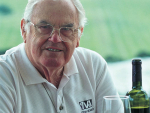 Terry Dunleavy poses a question for international drinks empire, Pernod Ricard: why are you using Australian grapes in Montana wine?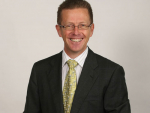 What is the New Year going to bring for wine?
Finding the right vocabulary to set a wine apart from its competitors isn't easy.
The buds bursting up and down the country are sure evidence that the year is racing by, and another growing…
At the time of writing (early July) I have just spent some time at a conference in Blenheim celebrating the…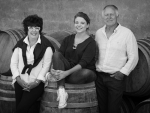 In 1978 Judy and Tim Finn were contemplating an around the world trip on-board a yacht. Instead they chose to…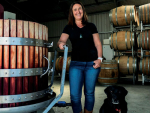 I've never been one for self-help books, but if Debra Cruickshank ever wrote one, I'd definitely be keen to take…
The 2017 NZ Winegrower Personality of the Year goes to the NZSVO and its departing Executive Officer, Nick Sage and…
Carol Bunn knows a thing or three about commuting.
From the early stages of his scientific career, Dr Brian Jordan has been focusing on the impact light has on…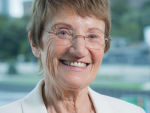 Primary ITO's CEO Dr Linda Sissons, has a long career in vocational education, but it has only been in the…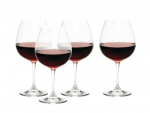 Pinot Noir is second only to Sauvignon Blanc in terms of New Zealand wine production. Nonetheless, the variety remains a…
There has been a lot of talk about peer influence on consumers buying wine.
Great news for the NZ wine industry, the New Zealand Government has nominated Dr John Barker for the position of…
November's 7.8 Kaikoura earthquake sent shockwaves through the New Zealand wine industry.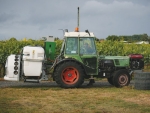 The word ozone conjures up images of big holes in the atmosphere, stronger UV light, the risk of severe sunburn…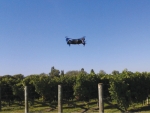 Drones may soon be joining the armoury of weapons used to scare birds away from ripening grapes after a trial…
Brettanomyces bruxellensis is the bane of winemakers throughout the world. Known simply as Brett, its impact can lead to unpleasant…
Spray Nozzle Engineering Australasia has opened two new tank head repair and cleaning Centres of Excellence, in Melbourne, Australia and…
Estimating grape yields is a headache for the wine industry – but now there's an app for that.
»

Latest Print Issues Online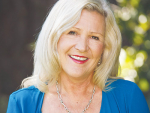 The 2017/18 season is drawing to a close, with the final plots of grapes ripening up and ready to head…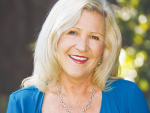 Christmas and the ensuing holiday season may seem like a long time ago, as we race into February, but for…
There is no mistaking Joe Wang's love of wine, New Zealand wine in particular.
Finding the right vocabulary to set a wine apart from its competitors isn't easy.
Diversity in the workplace is a catch phrase, too often an empty one when it comes to women in the…