Displaying items by tag: CHARLOTTE SULLIVAN
Wednesday, 12 October 2016 10:40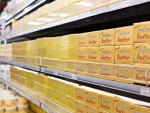 Westland Milk Products has been named as one of four finalists in the Best Use of Design category for this year's New Zealand International Business Awards.
»

Latest Print Issues Online
There could be another dairy health scare brewing in China and this one starts in our backyard.
Does anyone in the Government understand the essential role St John Ambulance has in our society?