Displaying items by tag: bachelor
Saturday, 21 February 2015 00:00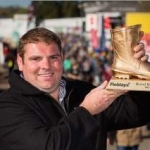 Entries are now open for the 2015 Rural Bachelor of the Year competition, held in the lead-up to, and during the NZ National Fieldays at Mystery Creek.
Friday, 10 May 2013 09:18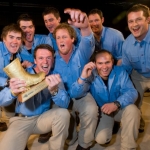 The contest for the Rural Bachelor of the Year is back and better than ever but entries close on Monday.
»

Latest Print Issues Online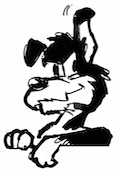 OPINION: This old mutt has always believed that any hopes of a possible free trade deal – that is any…
OPINION: WorkSafe and workplace safety legislation dominate the daily operations of the private sector, including farms.
»

Connect with Rural News
Honda Australia has signalled it will stop selling quads/ATVs in that country as the discussion about the effectiveness of Crush…
Global dairy prices are settling down after a rollercoaster ride triggered by the COVID-19 pandemic.
The "mythology" of regenerative agriculture and lack of scientific evidence has prompted two renowned plant scientists to write to Ag…