Displaying items by tag: prosecco
Tuesday, 09 December 2014 00:00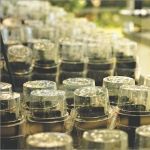 Prosecco is one of the fastest growing wine styles in the world and in many markets this sparkling variety is challenging Champagne. In the next few years, thanks to one woman, New Zealand could be producing its own unique Prosecco.
»

Latest Print Issues Online
The Bragato Research Institute has joined a research initiative studying the global market potential of regenerative agriculture.
Losing boutique wineries to Covid-19 would be a blow for New Zealand's wine industry, say the authors of a new…
Covid-19 has seen a surge in sales of New Zealand wine, with July exports up 23 percent on the previous…