That's how Agriculture Minister Damien O'Connor is describing the latest predictions contained in MPI's Situation and Outlook (SOPI) report on the primary sector, released at the end of last year. The SOPI report shows that by June this year the primary sector's earnings will hit $50.8 billion - an increase of 6% on the previous year. It will be the first time the sector has cracked the $50 billion mark.
O'Connor told Rural News it shows the tremendous effort the food and fibre sector has done to meet the demand for NZ products - despite the challenges that the Covid-19 pandemic has thrown up.
"Everyone, MPI and thousands of dedicated people in the sector who have worked long hours and been incredibly innovative, have made this happen," he says. "They have navigated the challenges of Covid and got on with the job. It's an amazing achievement."
The big mover in terms of export returns is dairy – predicted to be up almost $2 billion on the previous year to $20.9 billion. Meat and wool also scores highly, up 6% to just on $11 billion, forestry is up by 3% and horticulture up 5.1% to $6.9 billion.
Horticulture is expected to eclipse the $7 billion dollar mark in 2023, due mainly to the ongoing rise of kiwifruit. However, the other sectors are predicted to drop slightly in 2023 or remain static.
While the numbers for 2022 look good, there are warnings in the report that NZ's export growth is heavily dependent on the economic recovery in our major trading partners. It says while the outlook is still positive, it warns that China – a major home for our exports – is losing economic momentum.
The report also signals the uncertainty of supply chains with backlogs in major overseas ports, such as Los Angeles and Long Beach in the USA, and also the congestion at the NZ ports of Tauranga and Auckland. It also notes the huge rise in shipping freight rates.
O'Connor concedes that logistics remains a major issue for the sector.
"It's a nightmare and is not going to go away," he says.
"This is a global challenge and we are trying to work together. There are new ships being built; we need to make sure the ports are operating efficiently."
O'Connor adds that there is cooperation between countries and also within countries, including NZ, to get through this.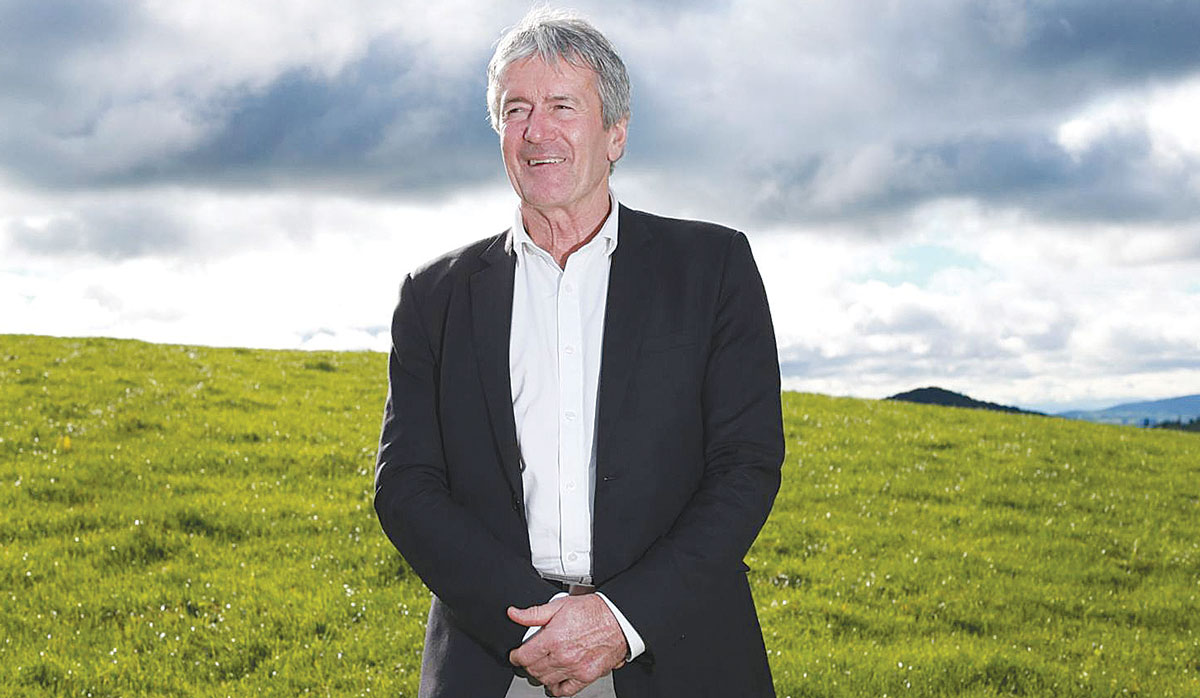 Agriculture and Trade and Export Minister Damien O'Connor.
Uncertainty The Only Certainty!
Damien O'Connor says people want certainty, which is cruicial in business.
However, he admits it's actually hard to offer and says people have to adapt and adjust systems to cope with supply chain and labour shortages. O'Connor says NZ has done really well in terms of production on farm and through its processing systems.
At the launch of the SOPI report late last year, O'Connor said NZ needs to be aware of the demands of consumers and buyers of our products, who he claims are requiring foods that are genuinely sustainably produced and meet a host of environmental standards - including commitments to climate change and a reduction in greenhouse gas emissions.
He says he got this message loud and clear from the TESCO supermarket chain in the UK recently.
O'Connor also called on the primary sector to do all it can to attract the smartest and most motivated people to join the profession of food production.
"The problem is they don't know enough about us and that's our job to get on and do it," he added.
"The sectors need to get out and explain who they are, what they do and what the jobs might entail. There is a gap in understanding and if we can fill that gap, we will attract the best and brightest into the sector."