The software tool was designed to measure and regulate nutritent loss from farms. However, chief executive Dr Caroline Read says it's not surprising that Overseer has ended up in a bad space. She says this is primarily because it is being used by some regional councils as a regulatory tool, which it was never designed to be.
Read's comments come amidst ongoing debate about the place of Overseer as a tool to assist farmers determine N loss as part of their farm management plans. There have been calls for Overseer to be scrapped altogether, and a recent comprehensive review of it questioned its veracity to be embedded as a regulatory tool.
The overall collective reaction seems to have sided with the notion of keeping Overseer, upgrading it and better defining exactly what it's capable of doing and not doing.
Read says Overseer is certainly not broken as some people would suggest and says many simply don't understand it.
"The Science Advisory Panel (SAP) that recently reviewed it didn't have real clarity about what they were assessing Overseer against.
"They essentially came out and said it didn't provide you with a really highly accurate real time measure of N loss," she told Rural News.
"I couldn't agree more. It doesn't do that and the way it's structured, it is never going to do that."
She adds if people have a need for a real time measuring tool for regulation, that's not Overseer.
"And good luck to someone building a tool like that with the data avaiable."
Read says looking back on the history of Overseer, it seems that one of the problems was that because it had an amalgam of owners - Ag Research, MPI and the fertiliser industry - there was no real spokesperson for it. She says it was initially aimed at pastoral farmers and later modified to include the arable sector and mixed farming, plus commercial growing.
"Then the regional councils thought it was something they could use and everyone said 'yes'."
She says, at that point, Overseer rose in status from being a good farm management tool to suddenly finding itself incorporated into law by being embedded into regional council plans - despite strident opposition from farming groups. Read claims that scientists associated with Overseer at the time gave expert evidence at hearings where it was being promoted to clearly state its capabilities and limitations. But it appears that their evidence and advice fell on deaf ears.
In 2016 a company, Overseer Limited, was established to run the software tool. Read says one of the first things she initiated was appointing a qualified planner to write a document that simply explained the best ways to use Overseer.
She says this was to point out that it is a really useful tool if used in the broader sense to help underpin good nitrogen management plans for farms.
"But it is not about determining an exact leaching number from a farm."
Where To Now?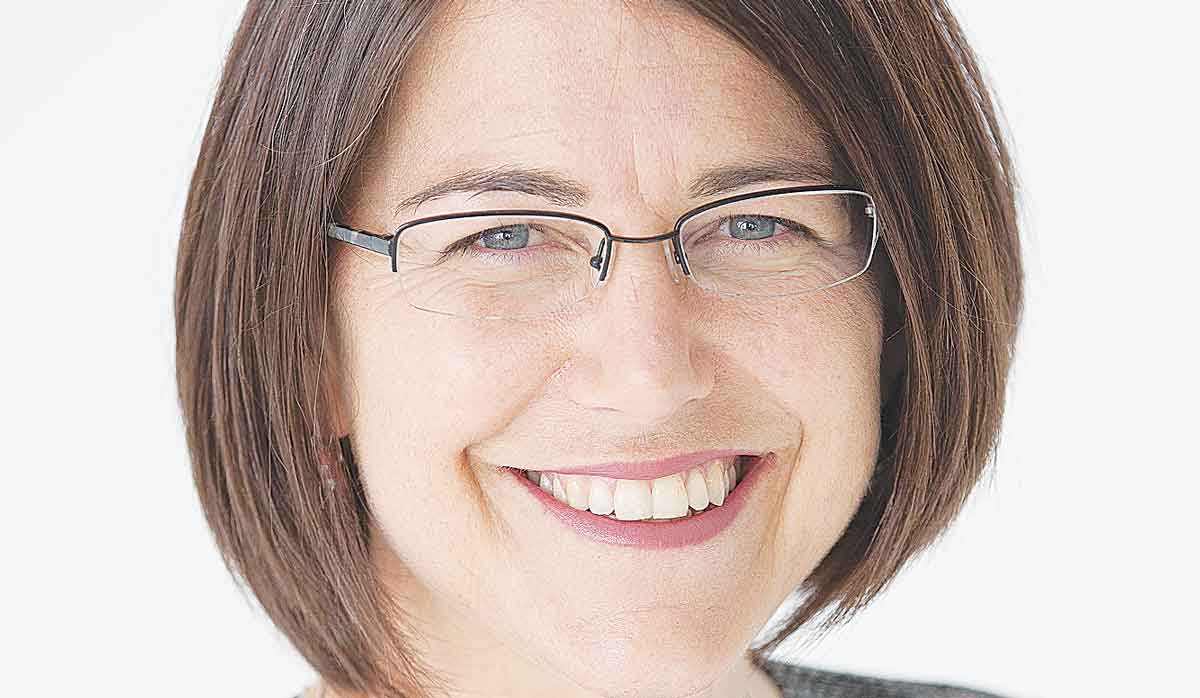 Caroline Read.
Dr Caroline Read says Overseer is anything but broken and the company is keen to retain the simple structure of the product so that it can be continually upgraded and redeveloped for the future needs of the primary sector.
"Last year we have had three module upgrades and so we are continually upgrading it," she told Rural News. "So when we added urea inhibitors we made changes and when we added plantain we made changes to effects it might have on nitrate leaching."
She says they are constantly aiming to add things into the model to give farmers more options to choose from.
"In order to do that, you need to keep the modelling as simple as possible so that you have got the greatest amount of flexibility to manoeuvre."
Read says using Overseer as a regulatory tool that produces a specific number is not a good use of the tool. She says the aim is to help farmers meet regulatory targets and for regional councils to have confidence in those proposals.
"As I see it, Overseer may be one of multiple tools used to support regional councils to make good decisions and enable farmers and regulators to engage and for everyone to understand why decisions are made."