I visited again three more times over the next three years. As a result, I learned some of their history - the good, the bad, and yep, some of the ugly stuff too.
I will always remember my first flight with Air Nauru. My boarding pass had no seat number allocated on it. Thinking this a little unusual, I pointed it out to the flight attendant as we boarded. I was informed we could sit wherever we liked, as long as it was forward of the smiling hostess who was standing in the isle, about halfway to the back.
Secondly, it was the emptiest flight I had ever been on. Maybe 10 passengers boarded... and that was us! You didn't need to be a financial guru to figure there was no money for Air Nauru on this flight!
There are various documentaries that tell some of Nauru's rather sad but typical story, Paradise Lost - Nauru being a brief, easy watch that will give you the basics.
Due to its rich deposits of natural phosphate, Nauru became a nation of millionaires - with the highest per capita income in the world. They onece claimed the 'title' as the world's wealthiest welfare state!
In 1968 a special trust fund was set up to ensure the economic future of the country when the phosphate reserves ran out. At its peak, the fund contained well over $1 billion. But successive governments siphoned it all off. No surprises there!
At its peak in the '80s, Air Nauru boasted seven sparkling Boeing 737s. I was told some of its leading politicians wanted them to have the world's best airline. The average passenger load flew at around 20% capacity, with many flights actually carrying no passengers, yet they still flew!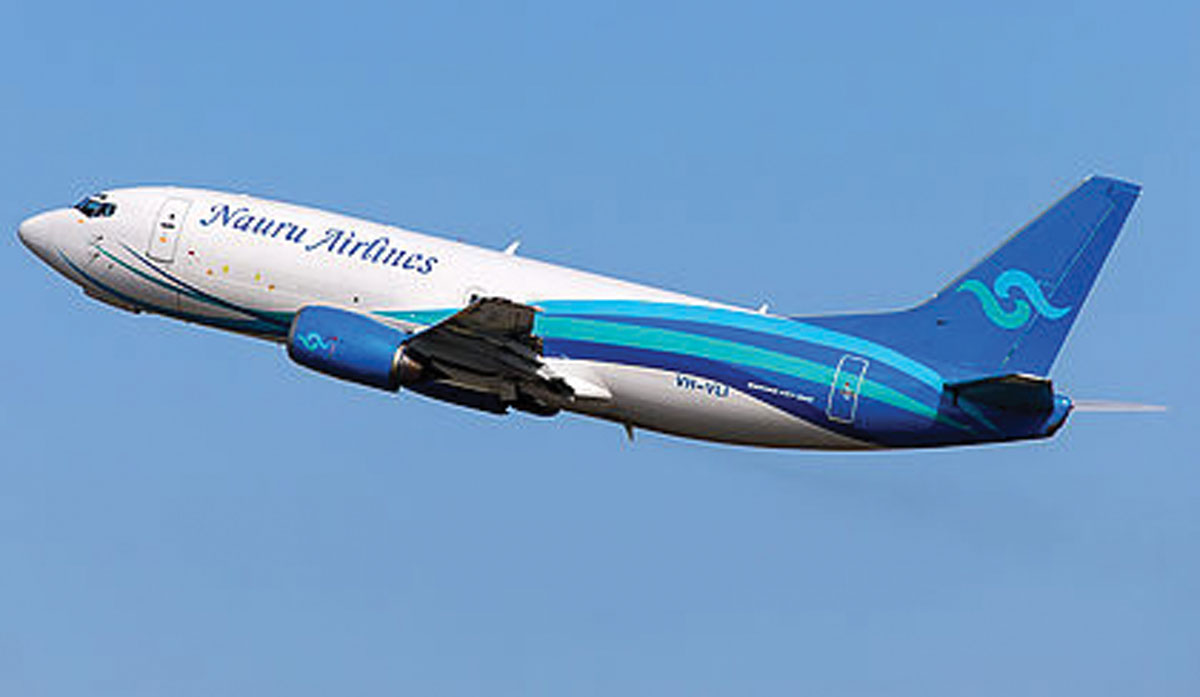 Paradise Lost: At its peak in the '80s, Air Nauru boasted seven sparkling Boeing 737s.
One brief I read reported almost half the gross national product - A$100 million - per year went into propping up the airline, eventually helping to take the nation broke. The airline, and of course politicians, getting their hands on that 'fund' I mentioned earliers, and hello, surprise, surprise - bankruptcy arrived! And the people, you wonder? Yep, the victims of political corruption and up-sized egos.
A huge 'nest egg' and politicians together in the same room; you won't need detective training to suss that one out!
It all reminds me of another small country, with a population of 100,000 or so shy of 5 million.
With no close neighbours, it remarkably leads the world with its sustainable farming practices. But you would never know that, listening to its government and fawning media lapdogs. Yep, unless it fits the ideology, there will be no applause.
And that country, New Zealand of course, contributes just 0.09% to the global carbon footprint. And we are going to change the world... Yeah right!
The same people that seem to blame and hammer our rural sector, mysteriously seem to be struck dumb when it comes to the truly, big global polluters, or to all the closed city beaches each year in our own country!
The people of Nauru kept trusting their leaders. Hmmm.
Of all the people I know and trust, one of them stands head and shoulders above the rest! And none of them has ever held political office.
God Bless.
To contact Colin Miller email: This email address is being protected from spambots. You need JavaScript enabled to view it.