It may take more careful thought to discern the difference, but really, it's not that difficult!
Explaining it in as few words as possible, at its very core leadership is influence. How that leadership influence is exercised or used is the key issue. Perhaps I should use the word enforced here, to open things up more.
The bottom rung on the leadership ladder, if I can use that term, is what I will call The Positional Leader. The person holds a leadership position. They may have come to that position by fair means or foul - legitimately or illegitimately. My point here is somehow they got themselves into a leadership position.
Now they can demand people follow them; after all, they hold that leadership position. Or they can inspire people to follow them. That's the great leadership test right there! In today's world the first option is by farm the most common. Sadly, the second option seems to be getting even harder.
Back in the late 1990s, I was fortunate enough, might I say privileged, to obtain a video copy from the US of their National Prayer Breakfast at the Hilton Hotel in Washington DC, 1994. By tradition, the president and first lady always attend, as do a whole bunch of other wannabes and people who rate themselves much higher than they should!
The Clintons and the Gores, of course, were seated up on the dais in full view. As usual, much of official Washington were in attendance that morning. A little strangely though, some thought, their special speaker for the morning was not seated up with all the top brass - in fact she couldn't even be sighted!
To help me try and capture for you what happened, I quote from one of President Reagan's former speech writers, Peggy Noonan, who was at the breakfast that morning.
"Then she was introduced and came from behind a parted curtain to walk slowly to the podium... She wore a white, blue-edged, floor-length habit and looked weathered, frail, and tough as wire. As she stepped up onto a little platform that had been placed beneath the podium there was great applause... No thank you, no smile... For the next twenty-five minutes she never said anything designed to elicit applause."
Yes, the "she" in my story was Mother Teresa. She did nothing, as some would put it today, to suck up to the company she was in, nor was she impressed or intimidated by all the political heavies in attendance. As Noonan said, "She softened nothing... She came with a sword."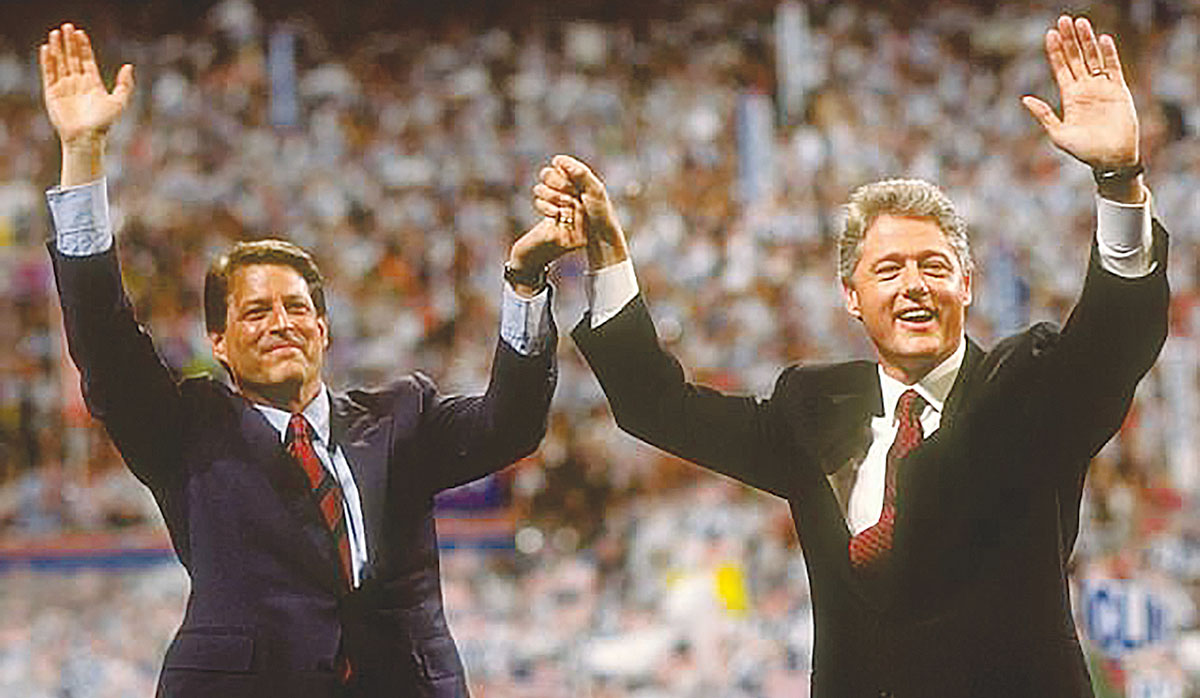 Former US vice president Al Gore and president Bill Clinton were not the stars of the show when Mother Teresa spoke at an event they both attended in 1994.
During her speech, at one point people stood and applauded for something like five to six minutes! Someone referred to her as "carpet bombing" the place! One noted US Senator turned to his wife and asked, "Is my jaw up yet?"
She finished to another standing ovation and left as she had entered, silently and without fuss.
It was very obvious that morning who 'the adult in the room' was! It was also without question who the great human being was, and who the truly great leader was.
People followed her because of who she was; she inspired them to follow. No intimidation or threats, no allurements or bribes, no fines or job losses for not complying. She led with love, not fear - a truly great leader.
Reminds me of another truly great Leader who, like some of you readers, I also follow!
Enjoy the autumn and God bless.
To contact Colin Miller email: This email address is being protected from spambots. You need JavaScript enabled to view it.