Tuesday, 14 May 2019 12:14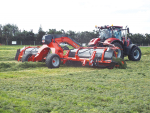 Twin or four rotor tine-based swathers tend to dominate the market for machines that will satisfy the voracious appetites of self-propelled foragers and large balers.
Monday, 07 March 2016 15:47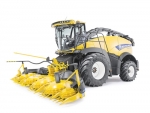 With the end of 2016 in sight, New Holland has released details of the FR range of self-propelled foragers.
»

Latest Print Issues Online
The final list of candidates for Fonterra's board election is out. Surprisingly only one candidate came through the farmer nominated…
Talking about elections, the DairyNZ board election is shaping up to be a much more exciting affair.