Displaying items by tag: FORAGERS
Tuesday, 14 May 2019 12:14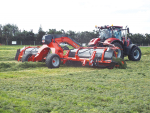 Twin or four rotor tine-based swathers tend to dominate the market for machines that will satisfy the voracious appetites of self-propelled foragers and large balers.
Monday, 07 March 2016 15:47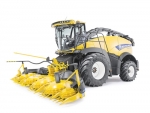 With the end of 2016 in sight, New Holland has released details of the FR range of self-propelled foragers.
»

Latest Print Issues Online
Was Fonterra caught napping in Australia?
Wannabe kiwi James Cameron is back in the country, under a special visa, to continue filming his movie during the…