»

Latest Print Issues Online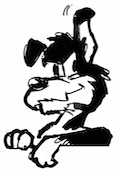 The Hound understands that Mike Petersen's time as NZ agriculture's special trade envoy will soon end.
Your old mate notes that serial whinger Mike Joy continues to put the boot into the farming sector.
Fonterra's biggest shareholder, ex-director Colin Armer, says it's unbelievable the co-op's directors and management have lost so much money.
OPINION: By 2050 China will own New Zealand agriculture and with it our country's future.
The average Jersey herd will make 67 cents more this season than a Holstein Friesian herd, claims Jersey Advantage spokesman…
Mark Daniel on what's new in machinery for the vineyard.
New Holland Agriculture has introduced the new Braud 9000 series to its portfolio of self-propelled grape harvesters, with the 9090L…
Initially designed to assist fertiliser spreading trucks operating on steep New Zealand hill country, TracMap's GPS guidance and job management…