Displaying items by tag: OPSRI
Thursday, 21 November 2019 11:20
The NZ Deerstalkers Association (NZDA) has made incorrect and misleading claims on aerial possum control operations, claims OSPRI.
»

Latest Print Issues Online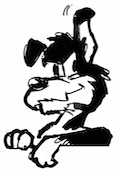 OPINION: This old mutt has always believed that any hopes of a possible free trade deal – that is any…
OPINION: WorkSafe and workplace safety legislation dominate the daily operations of the private sector, including farms.
»

Connect with Rural News
Honda Australia has signalled it will stop selling quads/ATVs in that country as the discussion about the effectiveness of Crush…
The 2020 NZ Share Farmer of the Year Nick Bertram has been stripped of his title.
The "mythology" of regenerative agriculture and lack of scientific evidence has prompted two renowned plant scientists to write to Ag…